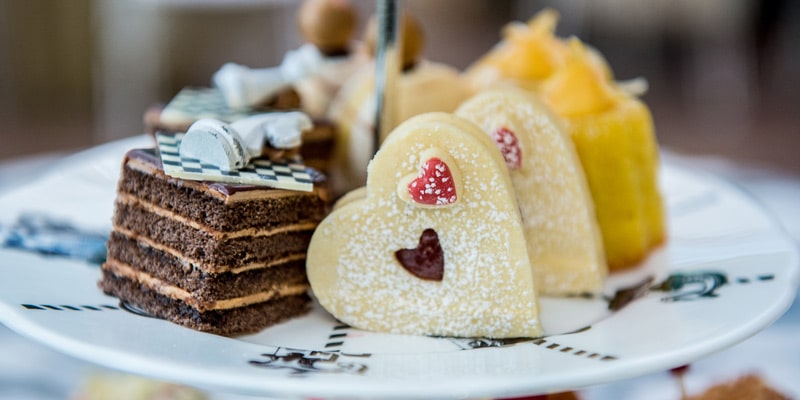 Mad Hatter's Afternoon Tea at Sanderson
50 Berners Street, London W1T 3NG
It's 150 years since Lewis Carroll wrote Alice in Wonderland, yet it remains one of the best loved tales ever. Fans will love Sanderson's whimsical Mad Hatter's Afternoon Tea with mocha chessboard gateau, chocolate and pistachio blue caterpillar, Alice's cinnamon and apple and peach 'Drink Me' potion.
Served within the hotel's restaurant and courtyard garden, families will discover menus hidden inside vintage books, teapots adorned with kinds and queens and sandwich plates decorated with zebras, bird cages and ticking clocks; upon which rest delectable delights such as a stack of King of Hearts parmesan croquet-monsieur, mouth-watering scones and decadent smoked salmon Scotch quails eggs with caviar and cream cheese.
A range of tailor-made-teas inspired by the characters of the beloved story accompanies the sweet and savoury treats, including an "Alice" China black tea, infused with hints of blackcurrant, vanilla, caramel, citrus, bergamot, blue cornflowers and blue mallow flowers.