8 Teen-Centric and Cool Cruises
Planning a vacation with teens can be tricky. If there isn't enough to entertain them 24/7, they will claim boredom and your trip "the worst vacation ever." Cruise lines are offering a way for parents to seem cool again, offering teen-centric fun, as well as activities the entire family can enjoy together. Here are eight tried-and-tested cruises that are purely and simply, start to finish, teen-centered.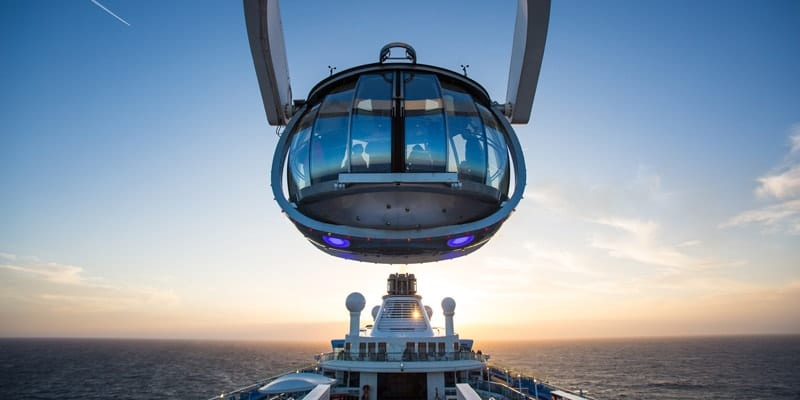 1/8

  Harmony of the Seas, Royal Caribbean
It's almost a given that the largest cruise ship afloat would be the one to exceed even the wildest teenage expectations. This is the boat with a 10 story dry-slide called Ultimate Abyss: The tallest at sea. (It's dry because that tested infinitely more terrifying than wet!) White-knuckle thrills aside, there's also a full size basketball court, round-top-deck-running track, an ice rink and a rock climbing wall on this top teen cruise option.
Big Kids Clubs
Harmony of the Seas has "Hang Outs" for 15 to 17 year olds with 3D cinema, pool parties, resident DJs, mocktail bars, games zones and clubby chill space for – you guessed it – hanging out.
Teens Like
A 10-story-tall zip line, two FlowRider surf simulators, a full-sized sports hall with basketball and volleyball courts, ice rink, and top-deck waterpark.