15 Outrageous Cruise Ship Attractions (That Are Also Really Cool)
If you're looking for the perfect vacation, cruises offer a pretty sweet deal. Sail around the seas and visit exotic locations while enjoying the comfort of lounging on the deck and enjoying the incredible food that's always readily available. Cruises are also known for their many on board attractions, from pampering spa services to water slides and Broadway-worthy shows. But some cruises have really taken the fun to new heights and offer incredible, and almost unbelievable, experiences to guests. Here are a few truly incredible cruise attractions that are sure to turn your cruise into a once-in-a-lifetime vacation.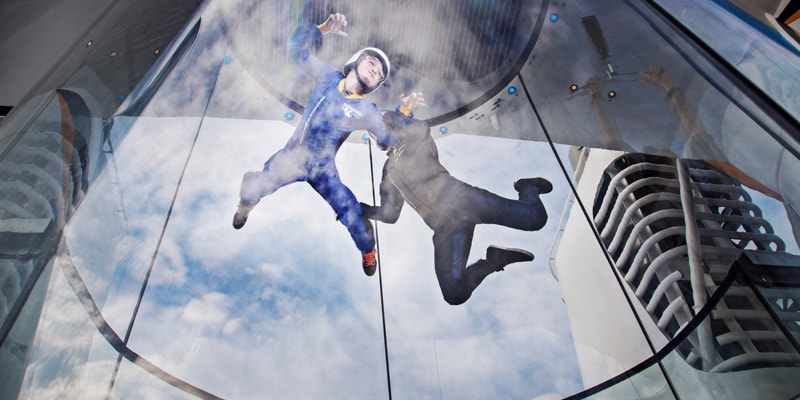 1/15

  RipCord Skydiving Simulator
The RipCord by iFLY flight simulator is the floaty, thrilling, wow part of skydiving that comes after the "noooooooooo" leap from the plane and before the earth hurtling towards you at warp-speed terror. Let's just say: it's the really good part. So if you want skydiving's adrenalin rush without the death threat, this world first from Royal Caribbean is perfect.