Wild swimming family fun from Mauritius to Mexico
Wild swimming beats even the most fantastic resort pools hands down on family vacations. From marine reserves in the Seychelles to mysterious underground rivers beneath Mexico's Yucatan Peninsula, here are five of the best wild swimming spots to add to your travel wish list this year, and next.
---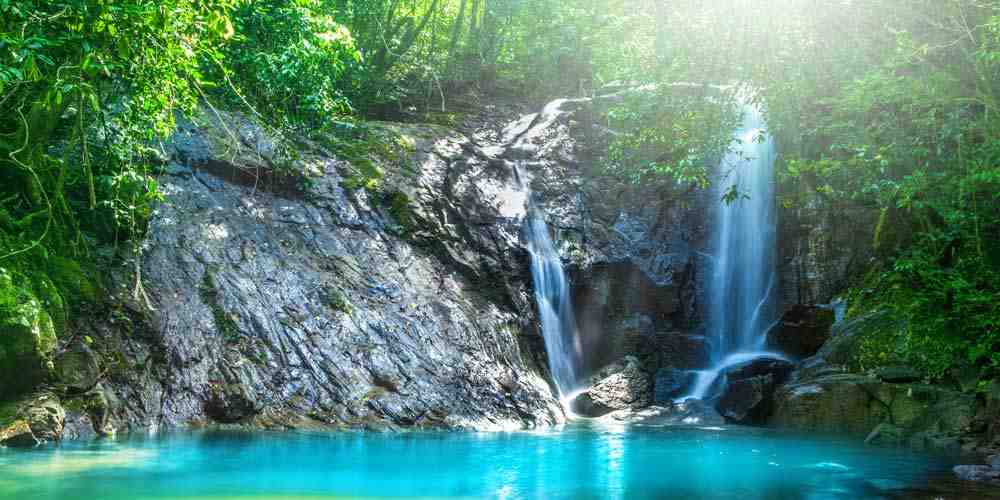 1/5 

Ton Chong Fa Falls  in Phuket
The lakes and waterfalls in Khao Lak Lam-Ru are almost as famous as the two majestic mountains this lovely national park is named after – it's also a good park for gorgeous beaches and jungle-like forests and even a hint of Andaman Sea. Just to make it a bit more enchanting there are areas where you can bike and hike, earning you the fun of a swim Ton Chong Fa Falls. 
Ton Chong Fa Falls are easy to reach; about an hour's cycle east of Khao Lak beach. Take your time, there's lots to see along the way. And if you want to know more about the park, most guided tours stop off at Ton Chong Fa.
Find more adventures in Thailand with Family Traveller