The 10 Best Outdoor Family Adventures in Canada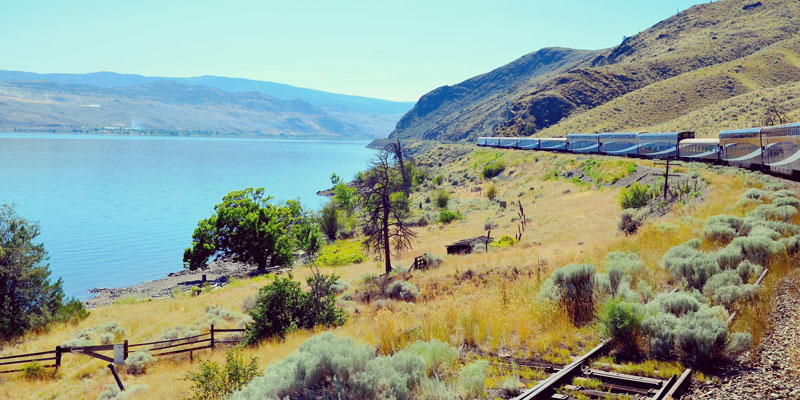 3/10

  Rocky Mountaineer "First Passage to the West" rail journey
While many countries have great rail journeys, Canada boasts the Rockies and the legendary Rocky Mountaineer. Which pretty much means it wins hands down on majestic grandeur, history and "just sit back and enjoy the ride" good old fashioned opulence.
From the 360˚ viewing carriage to the plump seats, charming crew and gracious pace, the Rocky Mountaineer is one of the world's finest trains. It's only fitting then that the First Passage to the West route between Vancouver and Banff is number seven in the World's Top 25 Rail Journeys. Once called the "Kicking Horse," this two-day voyage that travels along Canada's original trans-continental line, first opened in 1885. The standard of comfort's been considerably raised since then, but the majestic scenery has barely changed at all.
Awe-struck wonder is the default emotion on this once-in-lifetime ride. One minute you're sweeping past pristine, glacial lakes and the next, towering peaks hug the tracks and mighty canyons break the horizon. Adorable stations that feel as though time stopped moving long ago are next to normal on-route. Ospreys and eagles swoop overhead and kids have been known to spot black bears or even grizzlies – grown ups are usually too relaxed for that type of keen-eyed observation. But nothing too extraordinary will be missed: the entertaining and well informed Rocky Mountaineer conductors make sure of that.
Where: Vancouver – Kamloops – Lake Louise – Banff
When: from April to October, two-day journey with overnight hotel stay
Who: Rocky Mountaineer