The 10 Best Outdoor Family Adventures in Canada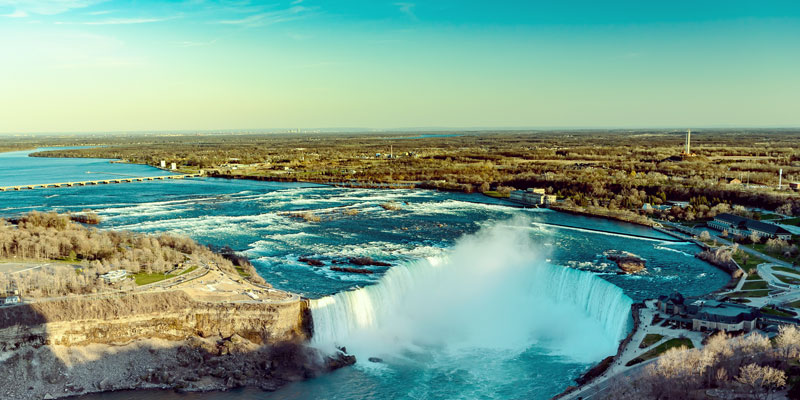 2/10  

Niagara Falls, Ontario
For sheer magnetism, Niagara Falls is hard to beat. Most visitors wouldn't dream of crossing on a tightrope as Nick Wallenda did, successfully, in 2012. But there's almost nobody on earth within traveling distance of the world's widest waterfalls who doesn't want to see (and hear the roar of) this stunning attraction.
The most famous of the falls, the enormous Horseshoe Falls, are in Canada (the US owns the considerably smaller Bridal Veil Falls). Naturally this means the most spectacular cruises begin in Canada too. You can sail in the evening for as much romance as the roar of 6 million cubic feet of falling water per minute allows. Seeing the falls strikingly lit up during The Illumination and Firework night sails are pretty stunning too. But on these you will only catch a "light mist" and it's Niagara Falls, so opting to get slightly damp kind of misses the point.
With the kids in tow, to the heart of the falls on a "full mist" voyage is the only way to go. Everyone gets a mist cape and despite the drenching and astounding noise, the custom-built Niagara catamarans are a surprisingly smooth sailing experience – even for young kids. The round trip takes just over 20 minutes but they're fairly adrenalin-rich, so be prepared.
Where: Niagara Falls, Ontario
When: cruises every 15 minutes daily from 1 April to 30 November
Who: Hornblower Niagara Cruises