Family Traveller reader and mum of one, Rowena Becker, offers her top tips for making the most of a family camping trip… at home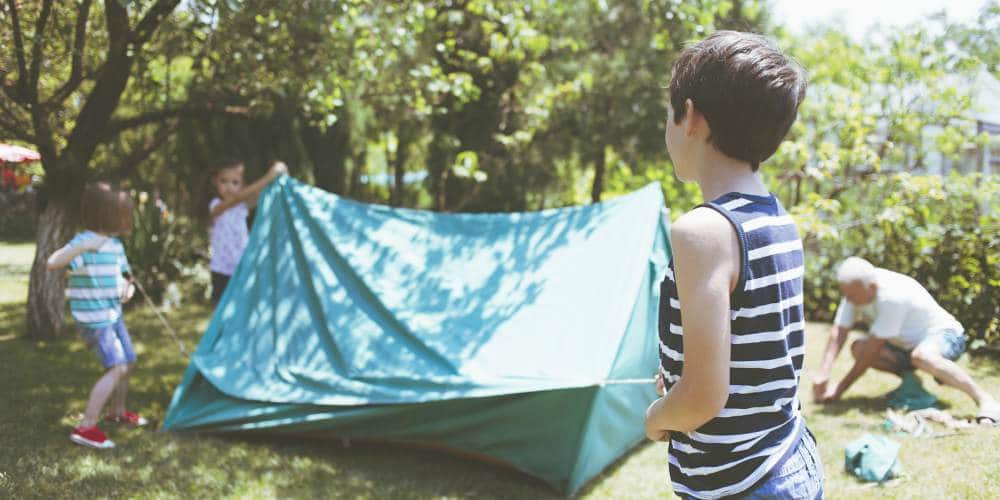 It's the camping trip of the year. We've been planning it for days and the event has finally arrived. But where are we going? Beautiful Cornwall with its fascinating myths and legends? Stunning Scotland to travel the high roads? Or maybe we're going to catch a ferry and have an adventure camping abroad? 
Sadly, none of the above. The UK is in lockdown and we're staying safe and keeping others safe by staying at home. That doesn't mean however that we're cancelling our camping trip. Our garden may be small but it will just about fit our little tent, so camping is still very much on the agenda. 
That's why one sunny April morning we put our tent up and went on a camping trip…in our garden. If you have kids that are disappointed because you've had to cancel your holiday or if you want to get your kids used to sleeping in a tent before you go on a big camping trip, then here are my top tips on how to go camping in your garden: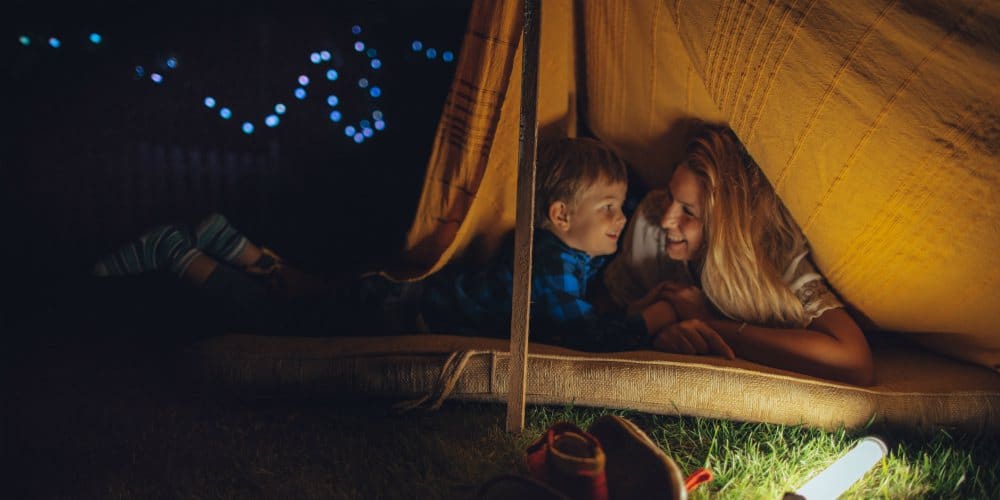 Make your tent super cosy!
Once you have the tent up you can go totally overboard with making it super cosy inside. You don't have to squeeze everything into the car so you can put loads in your tent. 
We had all our favourite soft toys, blankets, cushions, pillows, a sheepskin rug, hot water bottles, even a house plant to add a touch of home decor. Oh, and don't forget the fairy lights, bunting and lanterns. I drew the line when my four-year-old son helpfully suggested we put his mud kitchen into the tent – there are limits!
Cook and eat outside
Whether you have a BBQ or camping stove you really do get that camping feeling when you cook and eat outside. Also, why does everything taste better when you're eating alfresco?
We had a BBQ in the evening and breakfast the next day on the camping stove. It really added to the whole adventure, especially if you have some marshmallows to toast on the BBQ for dessert.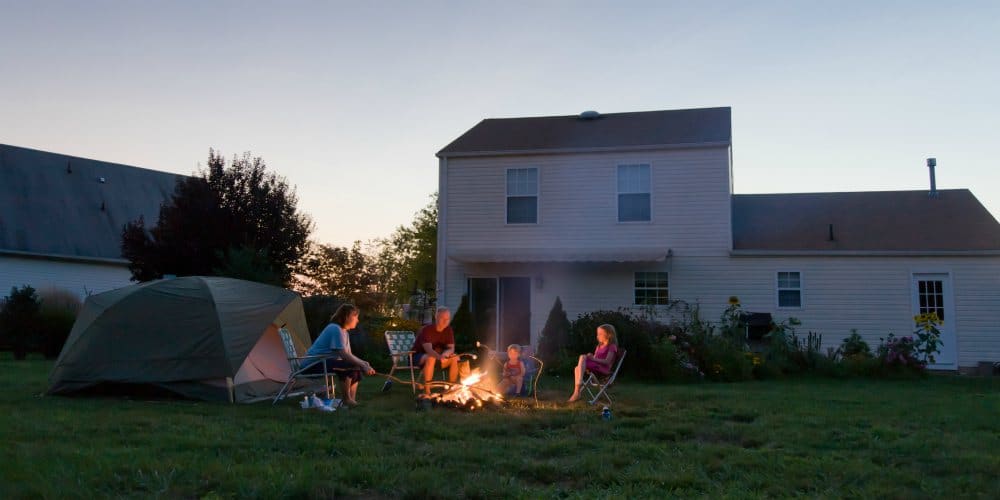 Tell stories and have a singalong by the campfire
I'm not suggesting you make a campfire in your garden – please don't it will ruin your lawn! If you have a fire pit however, all the better, if not then why not have a virtual campfire, either via YouTube or download an app. You can then sit around your campfire with the stars shining above you, taking turns telling stories or singing your favourite songs. 
Enjoy nature
One of the things that surprised me the most was all the wildlife we could hear around us from inside our tent. There were owls hooting, woodpeckers pecking away at the old oak tree behind our house and lots of scurrying outside the tent in the night. It was fun to identify what those animals were the next morning and learn more about them and why they were in our garden. 
Keep warm safely
If there's a chill in the air, make sure you bring in lots of hot water bottles and extra blankets to keep warm. Never use or bring a BBQ inside your tent, this is extremely dangerous because of the carbon monoxide fumes. 
The great thing about camping in the garden is you can always sneak inside the house for extra blankets!!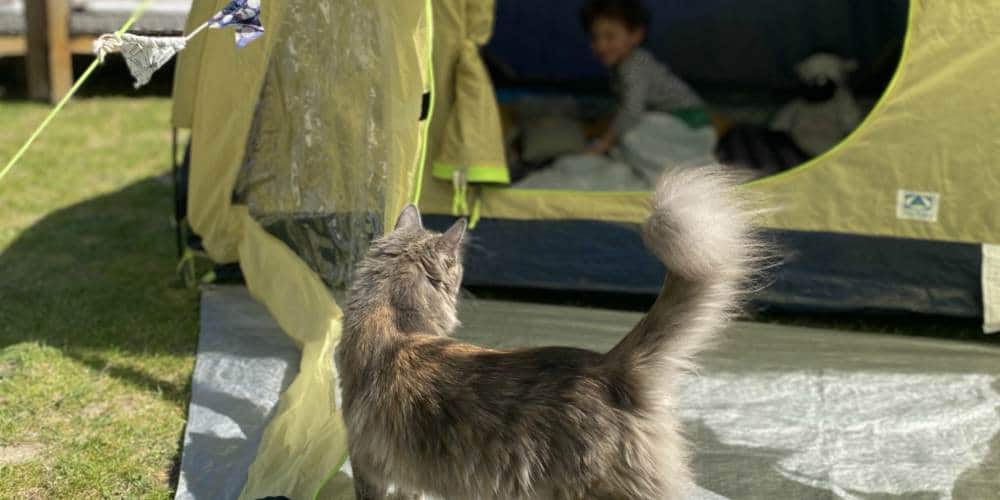 Pet-friendly accommodation
I never thought I would go camping with my cats but as there's no travelling to a destination (they hate car journeys) they got to enjoy camping with us too. I'm not quite sure what they made of us spending the night in the garden but I'm pretty sure they thought their humans had lost the plot. It didn't take them long to discover how cosy the tent was though. 
So, whether you have dogs, cats, hamsters, parrots or guinea pigs, on this occasion they can all enjoy your camping adventure with you too!
Have fun
Play games together, make lanterns out of glow sticks and jam jars, go star gazing either with an app or telescope and enjoy a nice glass of wine as the kids play together. You're out of your house, away from the TV and all together in the great outdoors, even if the great outdoors is in fact just your great garden!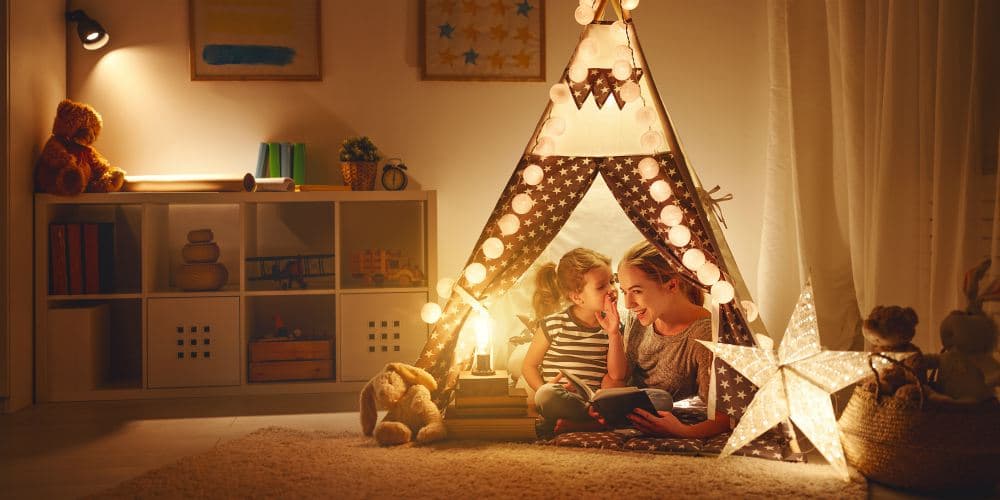 Don't have a garden, don't worry, go camping in your front room
You can still enjoy a camping experience even if you don't have a garden. Pitch up in the front room either with a tepee made out of sheets or a den made out of blankets. Toast marshmallows over tea lights and have a picnic on a rug on the floor. 
Camping at home is by no means compensation for a cancelled holiday but it is still a lot of fun and a way to keep the kids happy and entertained whilst spending quality time together as a family. Time together having fun!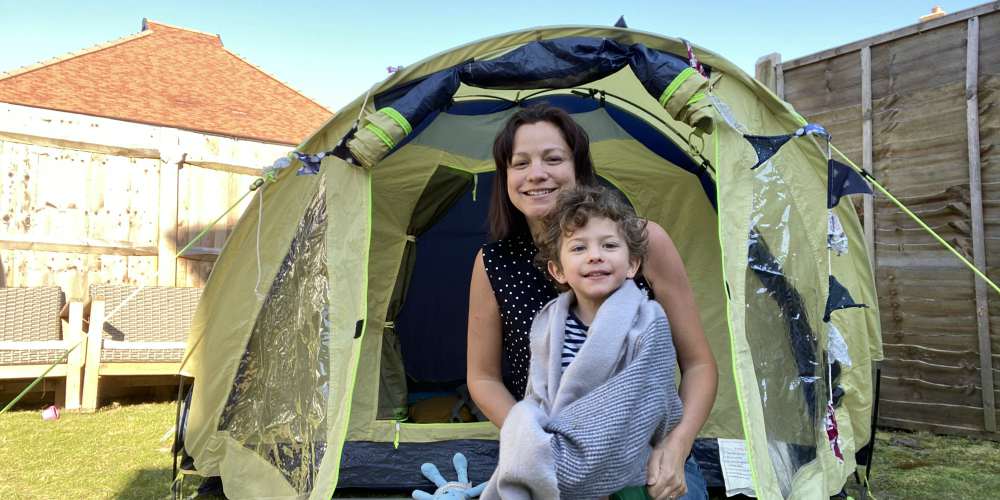 About the author
Rowena is a full-time working mum with a career in social media. She used to be a freelance journalist and would love to get back into writing. She has previously written for A Place in the Sun magazine, Your Cat magazine and TripAdvisor and was the editor of the Caravan Europe Guides. 
She lives with her husband, four-year-old son and two rescue cats from Cyprus. She adores travel, both locally and overseas. From camping, caravanning and glamping to self-catering escapes and hotel getaways. She vlogs about her family travel and adventures on her YouTube channel, which was featured in Mother & Baby Magazine last year. She also has a blog about balancing life as a working mum.
If you'd like to have an article published on Family Traveller, simply submit your work on the writers' form page