Sponsored Content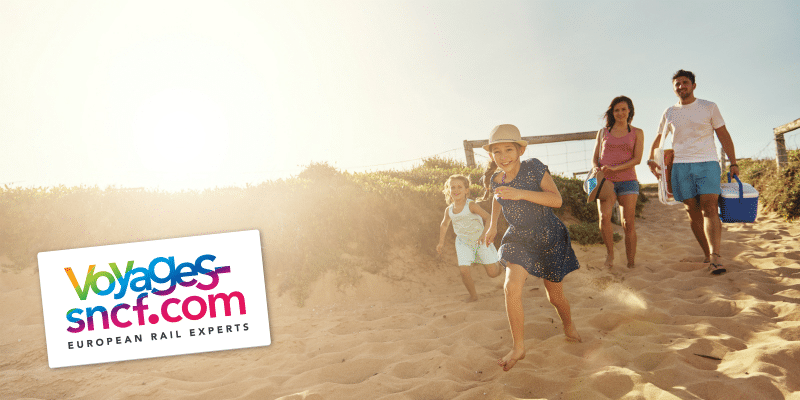 Everyone loves holidays but we do understand how stressful they can sometimes be. All that planning, the packing, successfully travelling from A to B without a catastrophe … it can take its toll. So here are Voyages-sncf.com's top ten tips for maintaining your sanity whilst keeping all around you peaceful and calm!
1/ 

Take the train!
Take the train with Voyages-sncf.com. It's a world away from your usual daily commute. For starters, children aged under 4 travel for free – a major bonus! Forget the long check-in queues, the increased security, the debacle over cabin baggage allowances and cramped seating and in their place, enjoy the journey, mix with the locals and admire the scenery. The kids can even get up and stretch their legs with a walk to the buffet car.
2/

 Pre-book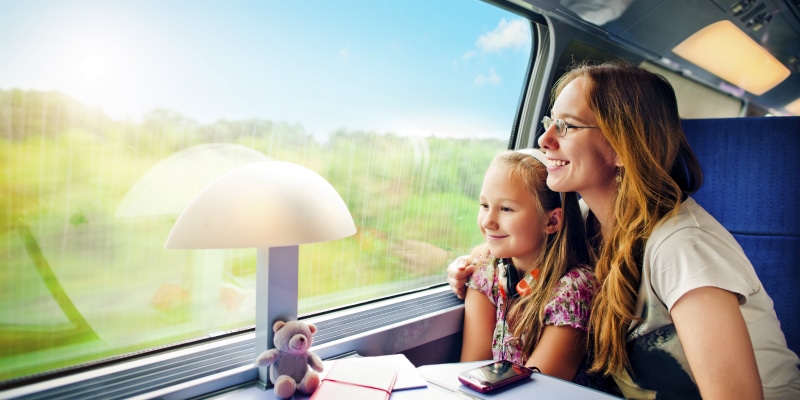 Pre-book specific seats on board trains. You can even request family spaces with tip up tables and more space. Your train might also be a double-decker so check this when you book. In France particularly, many long distance high-speed trains are double decked – very exciting for the kids!
3/

 Find the nursery area

If you're travelling with babies, be sure to ask the Train Manager where to find the on board Nursery area. They're usually next door to the Family area. You'll often find dedicated changing facilities and bottle warmers.
4/

 Avoid losing beloved toys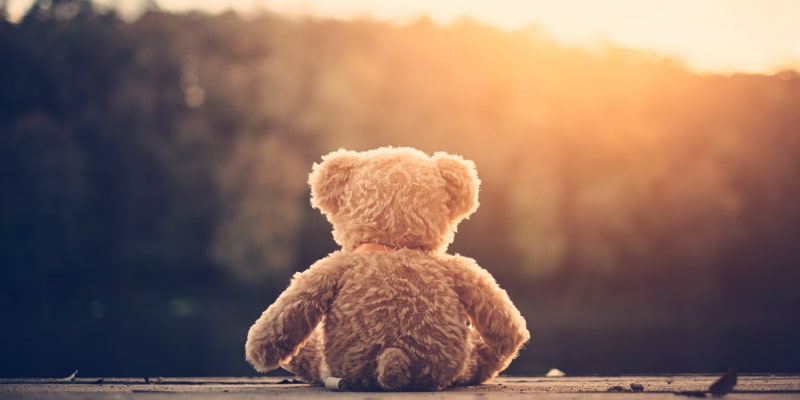 To avoid the trauma and tears that come from the loss of a favourite toy, attach it to your child's bag so that it can't be left behind in a station or on a train.
5/ 

Don't forget snacks
Keep a supply of small treats on hand to reward good behaviour and to encourage tired children to keep going just a little longer. However, beware of the sugar rush fallout and go for cereal bars, fruit and healthy snacks instead.
6/

  Tattoo your kids! 
But not literally of course – write your mobile number on their arm in case they get lost.



7/

 Use the WiFi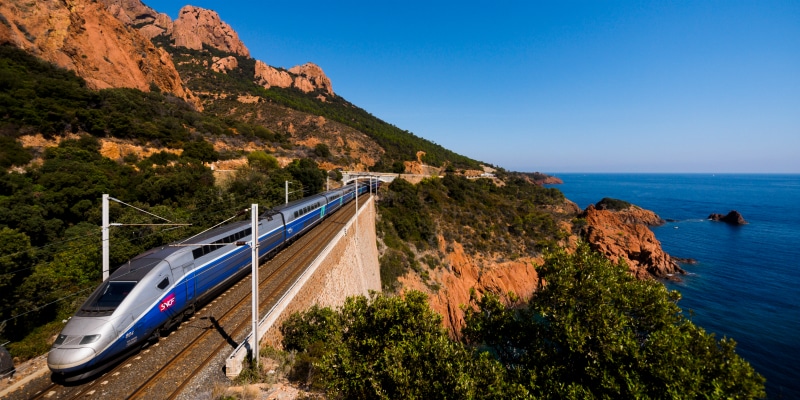 Many European train stations have free WiFi hotspots and an increasing number of trains have on-board WiFi. If you can't tear your teenager away from their phone and tablet these can be a great opportunity to allow them to update their status.
8/

 Keep the kids entertained
With older children, play the geography game in stations. Look at the departures board, and work out which country each destination is in – this is great in big stations like Gare du Nord and Gare de Lyon in Paris, which have international services.
9/

 Learn the language  
Learn alongside your children. Aim to learn a phrase or two every day in a new language and encourage the children to use the phrases they have learnt. Start them young while they're less self-conscious and the locals will be delighted to hear kids making the effort and attempting the language.
10/

 Save money with Interrail tickets
If you're planning a touring holiday, take a look at Interrail. Kids under the age of twelve are eligible for free passes and each adult can travel with up to 2 children. It's a huge saving on travel and children love travelling by train!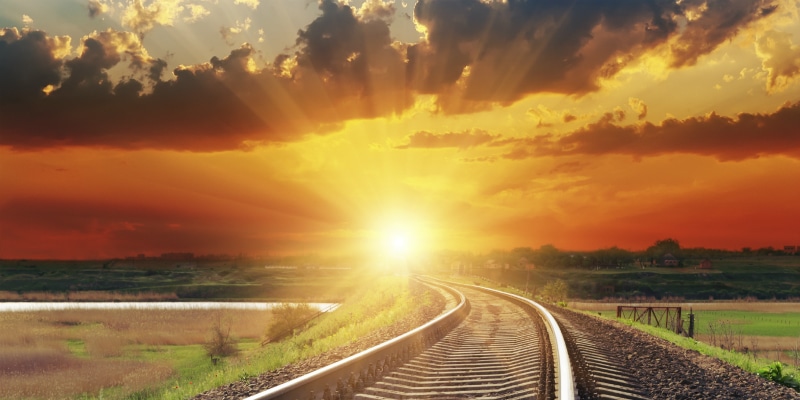 To find out more about taking the train with your children this summer, visit Voyages-sncf.com. To book specific seats, call Voyages-sncf.com on 0844 848 5848.
(Please note calls to 0844 numbers cost 7p per minute plus the phone company's access charge)