Readers' tips: World Book Day costume ideas
Are you ready for World Book Day?
Thursday 5 March is World Book Day and children up and down the country will go to school dressed as their favourite book characters. If you're panicking about costumes, relax – Family Traveller readers are here to share their creative, clever and fun dressing up ideas. From Dobby the House Elf to Aladdin flying on his magic carpet, we've got you covered.
---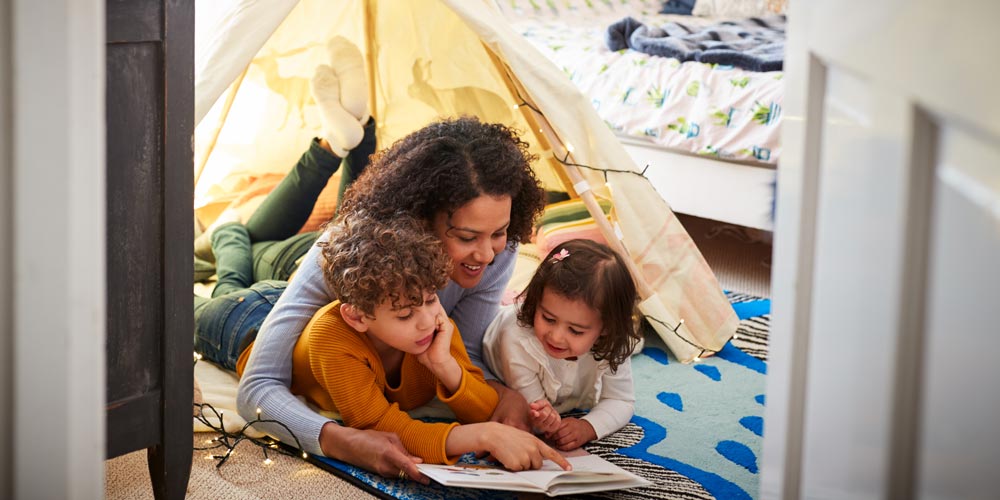 Winning costume idea
My top tip is to consider going for a factual book rather than fiction for a fantastic twist on World Book Day. How about dressing up as your fave celebrity chef and going along with one of their recipe books? Or maybe an inspiring historical figure like Einstein? My daughter loved dressing up in bright colours like Frida Kahlo with flowers in her hair based on her inspiring book Three Cheers for Women. Difficulty: Easy
Rebecca Beesley from Kent wins a £25 book voucher for her great costume idea
---
More great costume ideas
This year we have made a costume for Dobby the House Elf, from Harry Potter. All you need is a plain white pillowcase cut open so your child can step into it, made to look old and dirty with tea/coffee stains. You'll need a white vest for them to wear under the pillowcase and a white handkerchief to tie in a knot around one of the shoulder straps. Add a book with a sock in it for Dobby to hold and a pair of sandals so your child doesn't need to go to school barefoot. The final piece is the ears, for which you need some cardboard cut into Dobby-shaped ears and painted skin colour. Once the ears are dry, attach them to a thin hairband so they can be easily worn. Difficulty: Medium
Vicki Yeomans, Worcestershire
---
My son has dressed up as Thomas the Tank Engine before. He just steps into a large box and is held up with ribbon on his shoulders, painted like Thomas and a paper plate on the front with Thomas face on it. It's a fun activity to do together too. Difficulty: Easy
Sarah Oates, Hatfield
---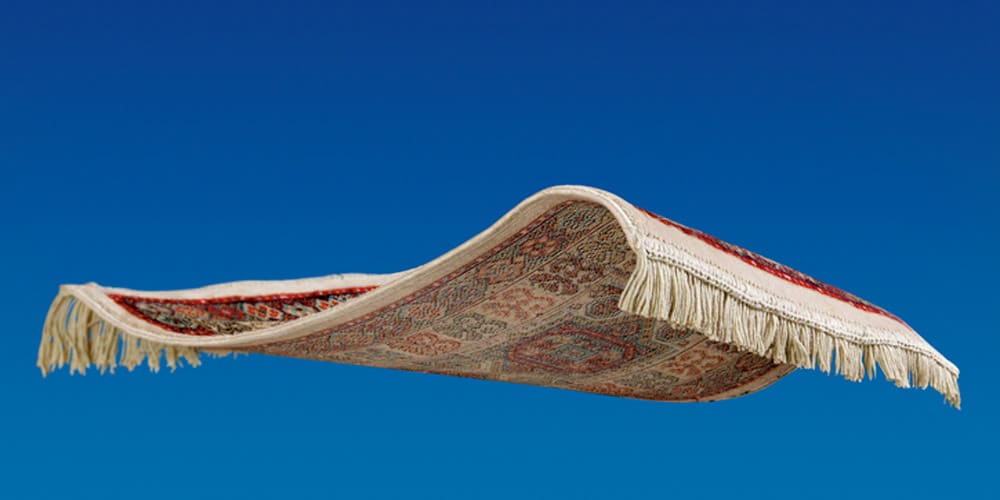 Aladdin on a magic carpet: Make the carpet with the side of a big cardboard box – get the children to paint or collage it with colourful patterns. Cut a hole in the middle to fit your child around the waist. You will need a pair of braces or string to hang it over the shoulders. If you have time, staple fabric all around the edges to hide the legs – a blue sheet with some clouds (glued cotton wool or painted) would be nice, otherwise just add a short length to make it neater. Stuff a pair of leggings with rolled thin towels or bedding to make the pretend legs – it must be flexible enough to manipulate into a "cross-legged" position on top of the carpet. The child can wear a loose blouse to hide the top of the pretend legs that will be in front of them, on top of the carpet, a colourful waistcoat or similar to hide the string over the shoulders, and a turban (a scarf around the head will do), you can also add another scarf around the waist. No sewing and the children can get involved. Difficulty: Hard
Maria Brics, Edinburgh
---
We did Peter Rabbit – a pair of bunny ears from Amazon cost about £3 and then we used a blue jacket from the wardrobe, made a fluffy tail from cotton wool & sewed it on to some trousers. My daughter then took some radishes with her as a fun prop. Difficulty: Easy
Lauren Porter, West Midlands
---
For the witch from Room on the Broom I made a broomstick from sticks and twigs in the garden and attached to it small soft toys with elastic bands…. a dog, cat, bird and frog! My daughter is going to wear a witches costume left from Halloween and we will make a wand from a paper straw and yellow card cut out in a star shape. Difficulty: Medium
Hilary Mullen, Down
---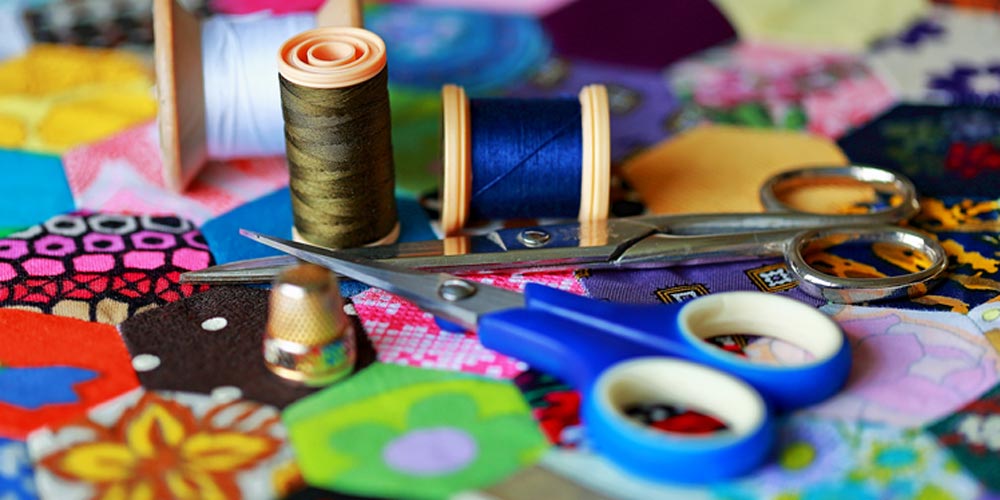 I once dressed up as a Borrower. I created the look by making a giant pencil bigger than me out of card, and having a 'cheese chunk' that was actually a cut-up piece of sponge. For the main outfit, I used my school uniform dress but made it look different / 'old fashioned' by wearing a white apron on top. Difficulty: Medium
Amy Jo McLellan, East Sussex
---
Always hand it over to the kids. Talk about their favourite books and their favourite characters – not what you have seen on Pinterest or on offer in the local supermarket. My son loves making props from cardboard to add to simple costumes. His favourite was Jack from Jack and the Beanstalk. He wore shorts & t-shirt but carried some glitter-covered broad bean seeds and a cardboard golden hen. Difficulty: Easy
Aimee Turner, Lincolnshire
---
Last year my daughter dressed as The Queen from her favourite book, The BFG. She used a leftover Disney princess costume, a large dark red blanket for a cloak, a piece of gold card made into a crown and a large ornamental ring from one of those vending machines that dispenses plastic eggs. Difficulty: Easy
James Cooke, Middlesex
---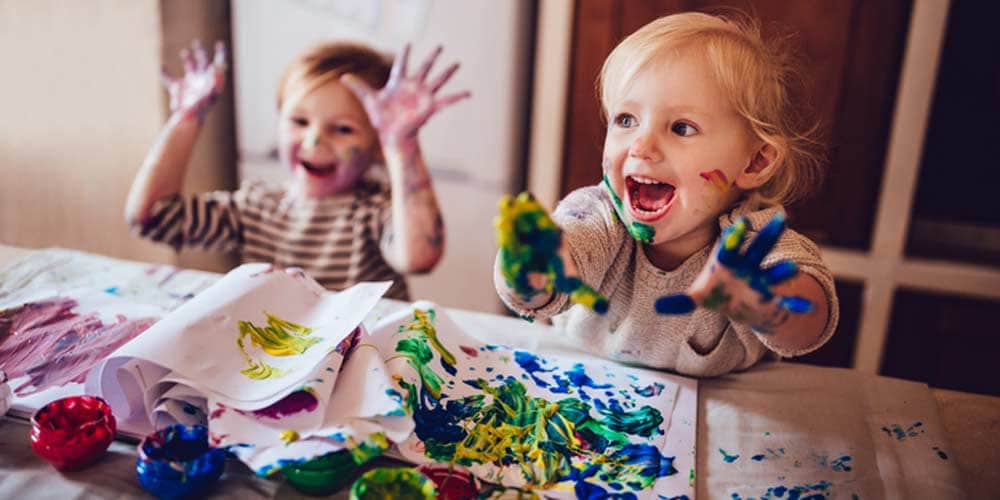 Go dressed as your favourite book rather than the characters in it – get a cardboard box and make it into an over the head waistcoat. Then get your child to paint/colour and write the front cover of their favourite book on it. Cheap and creative. Difficulty: Easy
Tracy Jones, Northumberland
---
I have just made a scarecrow outfit for my daughter. She is going as Betty O'Barley from The Scarecrow's Wedding. I made a tulle skirt with a roll of tulle and added sunflowers from the craft shop. I found a spotty shirt in a charity shop and added lengths of the material to the skirt and made a little neckerchief. She had a little straw hat that I added squares of the material to. It's simple but effective. Difficulty: Medium
Leanne West, Kent
---
A small amount of planning needed, but I'd recommend using felt to make up a quick-to-sew costume, needing only a small amount of skill. I fashioned a Paddington Bear outfit this way, made the blue coat and hat from felt, already had the wellies, then stuck a luggage label on the coat. I used a sewing machine and it took no more than an hour. I'd advise making it for your eldest child then rolling it out plenty and often, we've used ours at school and other groups so it's been worth that initial effort. Difficulty: Hard
Tracey Foster, Yorkshire