From embracing local traditions to keeping everyone happy on long journeys, Family Traveller readers provide their top tips for a Christmas away from home.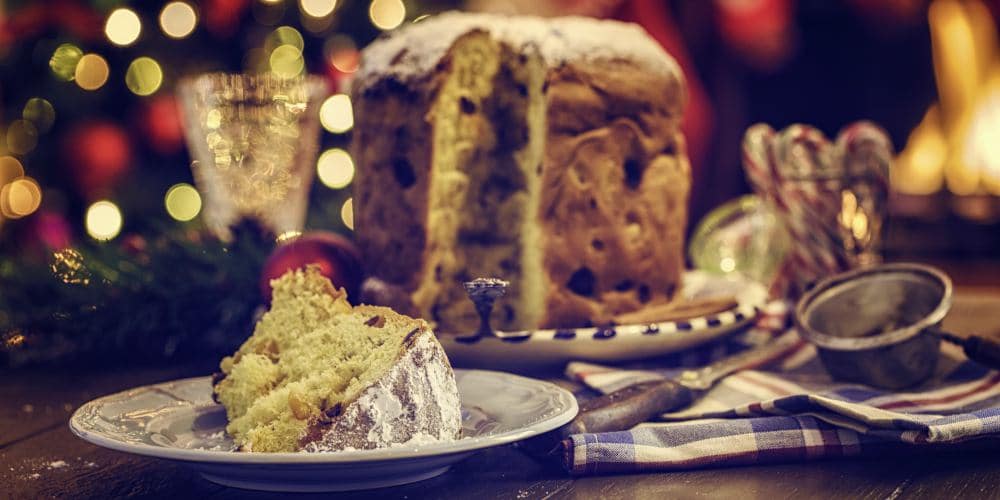 Winning tip
A couple of years ago we spent Christmas in Rome as a family. We had a wonderful time and it undoubtedly had something to do with our decision to embrace a number of the local traditions – having panettone and cream pastries rather than fruit cake after dinner, listening to festive Italian songs, wishing each other a 'Buon Natale'. We were in a rented apartment and stocked up on Christmas staples when we were there, including Italian sausage and bacon for pigs in blankets. We separated and purchased small token gifts for each other so we could still have something to unwrap (the trip away was the main gift). For me, what makes Christmas truly special is being with family, so I suggest giving other relatives a video call in addition to spending quality time with those around you.

Lorcan Smith, Lincolnshire
More of your great tips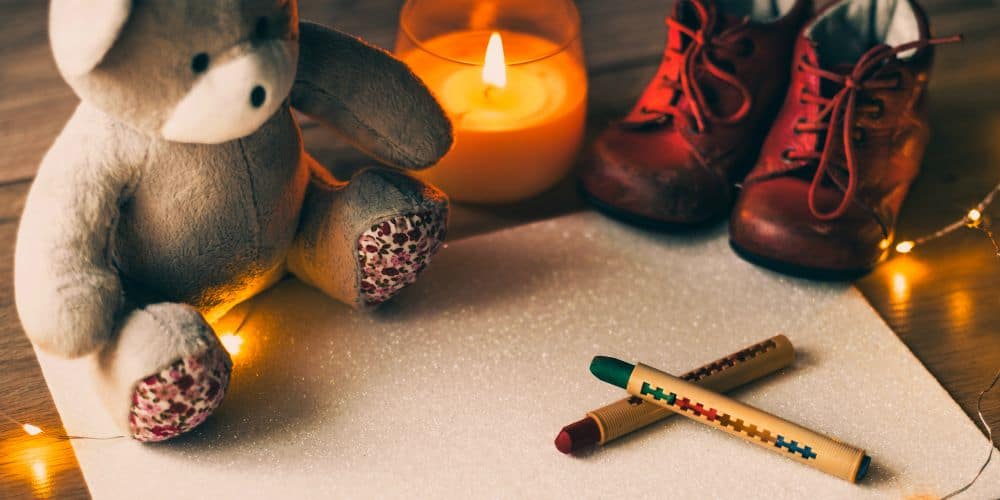 We have gone away at Christmas with our two little boys several times and wanted to keep things feeling festive for them. We took a small cheap tree that we picked up for £10 and some little lights from the pound shop and set it up as soon as we got there. The kids made some Christmas decorations using paper, crayons and string and we put them up in their room. We packed one suitcase just for presents and took an old key from the junk drawer at home, telling the children that this was for Father Christmas to find us. We left the key and a note so that the children wouldn't worry about not getting Christmas gifts.

Tina Helyer, England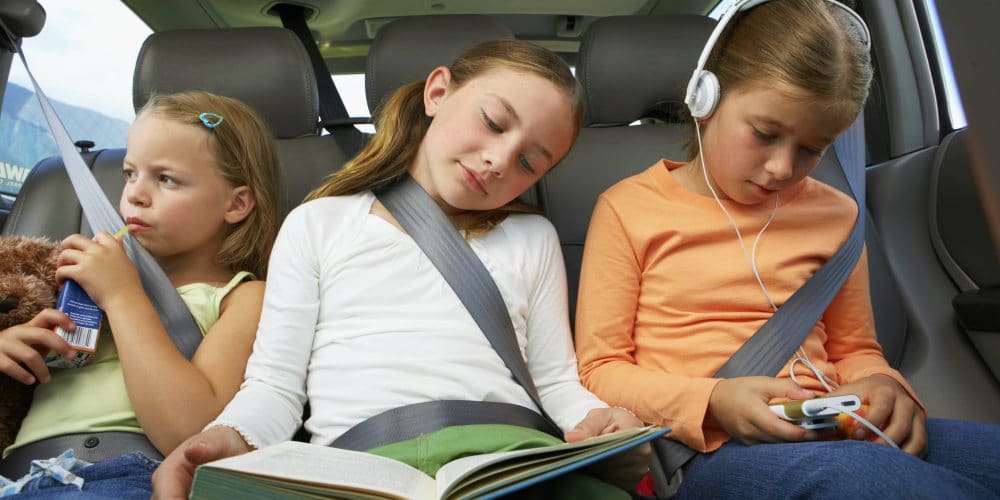 If your plans over Christmas involve long car journeys, then my top tip is to be organised and make sure everything is ready at least a week before your departure date. If you are travelling separately, ensure everyone knows the best routes to take and factor in room for unexpected traffic jams, as well as snowy or icy roads. Warm blankets, fleeces, food and hot drinks are a must in your car should there be any delays, while you should also make sure that mobile phones are fully charged before leaving so you can contact other family members en route. If you are travelling with young children, check that you have packed plenty of things to occupy them, such as colouring books and board games and make frequent comfort stops along the way to stretch stiff legs. If you prepare well, then the journey won't feel like such a drag and could become a fun part of the holiday.

Julie Beddow, West Yorkshire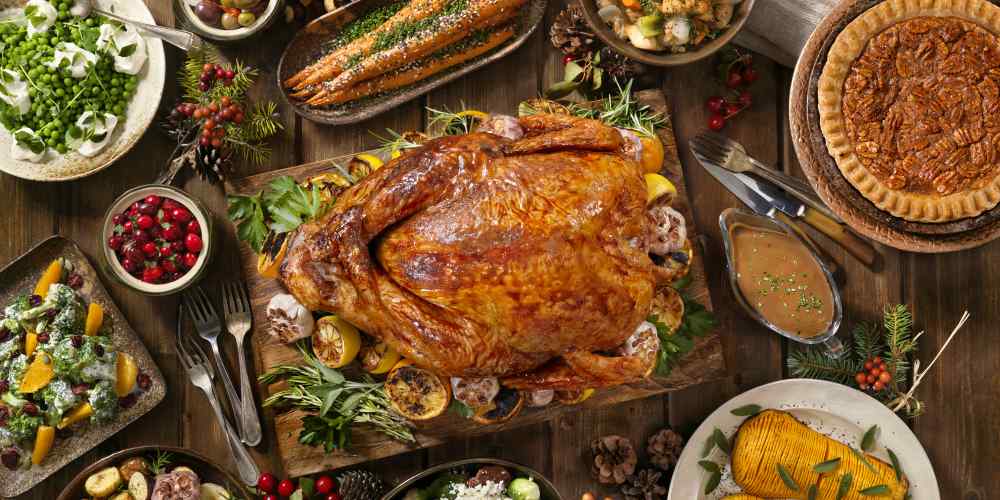 As an international family, we like to have a potluck dinner covering starter, main and pudding from the different countries represented in our family, something which has been very successful in the past. With regards to presents, always pack an emergency gift for the kids in case family members in the host destination have forgotten to buy them or if you plan to leave yours at home for a post-Christmas reveal. We had a disastrous Christmas one year in which our children had no presents to open on Christmas Day. You can imagine how that went down!

Mille Cycon, London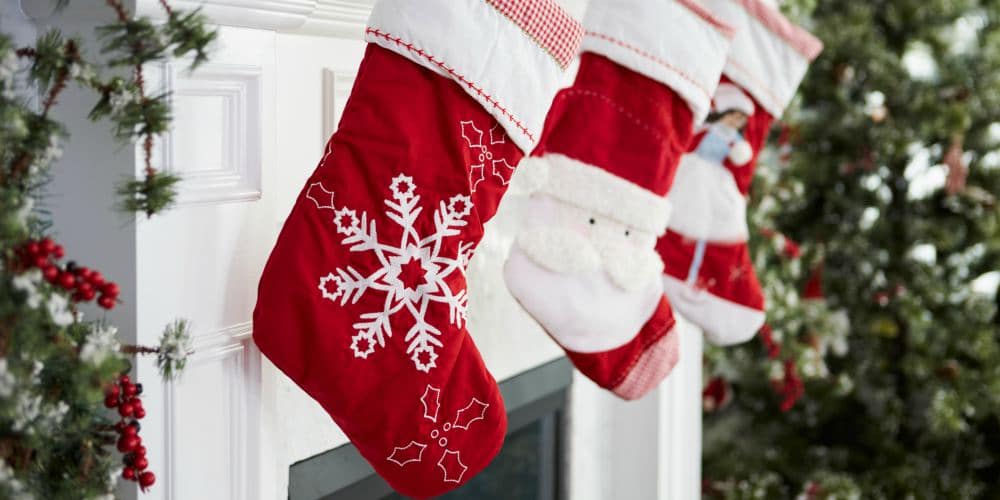 One year, we went to Sri Lanka for Christmas with our two boys and, to make sure Father Christmas still visited them on holiday, I made up a stocking for each of them with bits and bobs that were suitable for where we were, such as inflatable pool toys, books, Rubik's cube, sunglasses, and travel games. I wrapped all the gifts up in the stockings before placing them in black bin bags inside mine and my husbands suitcases to keep them out of sight of prying eyes. The bin bags then came in useful for the dirty laundry and the spaces which them became available in our suitcases were used on taking holiday souvenirs home with us. We also gave the boys a camera each as their presents from us, which was the perfect gift for capturing all those special holiday moments.

Michelle Bamber, Dorset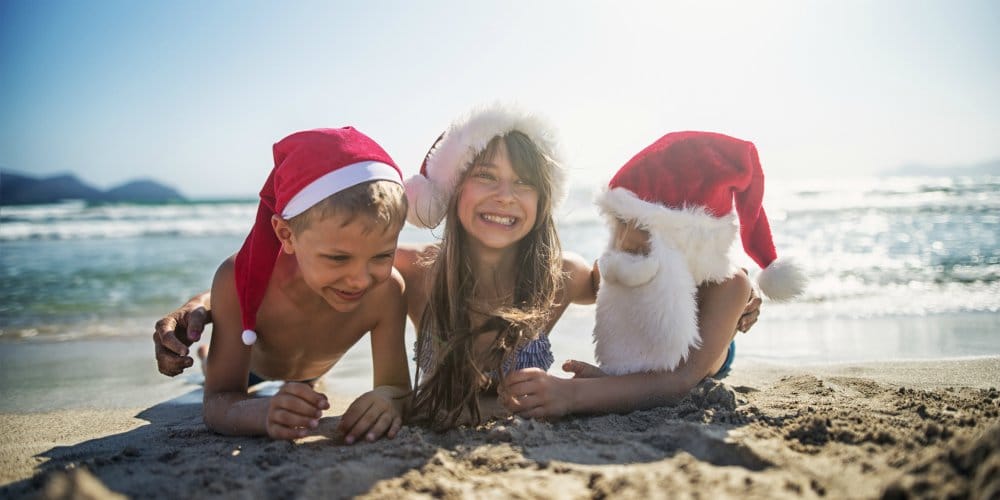 My top tip is to research and embrace the local traditions of the place you're visiting. Being from the Northern Hemisphere, the experience of having a BBQ outside was a very different Christmas dinner for me when I went to Australia last year. When travelling with kids, it's nice to also bring a piece of your own festive tradition to make things feel a bit more familiar and homely. A little Christmas tree, or some crackers to pull (to go in your case, not your hand luggage) can go a long way in adding comfort to a Christmas away from home.

Megan Simpson, Glasgow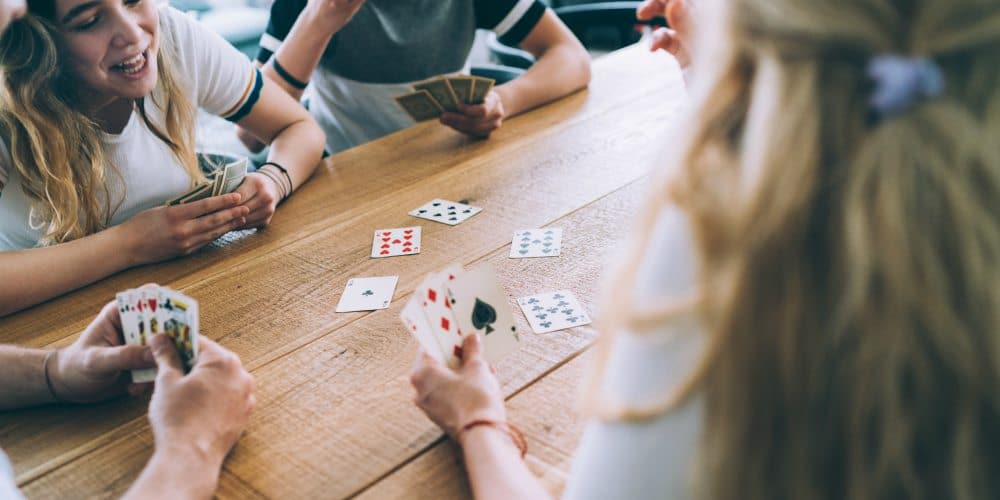 Try and keep things simple if you can, only take with you the smaller gifts to be opened on Christmas day and say that you will have a big day when you get home for the larger gifts, but make it more of a family event getting out and about rather than spending time in front of the TV. Card games if it's a winter resort or enjoy time on the beach if its winter sun. Remember that not all countries celebrate Christmas as we do in the UK and turkey with all the trimmings may not be on the menu. If it is, be ready for it to taste slightly different from the one mum and dad usually make at home.

Carol Greenfield, Lancashire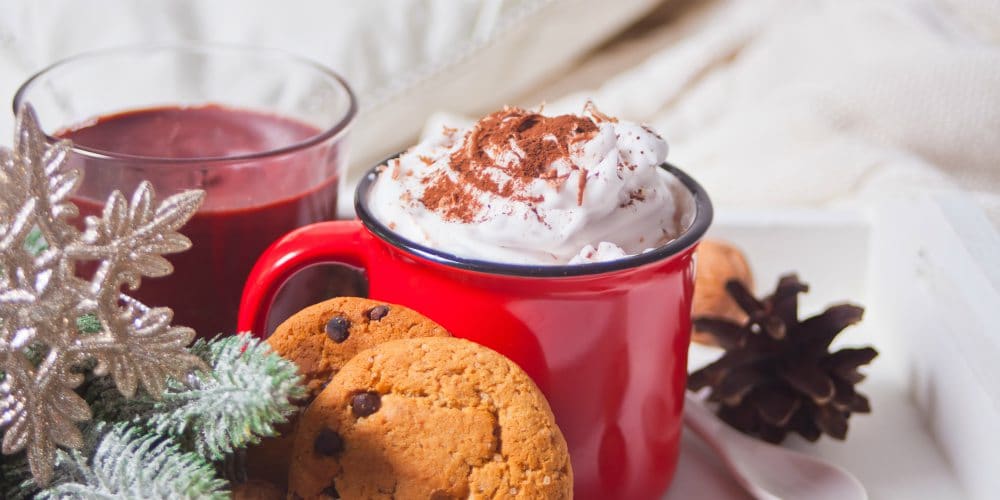 My tip for enjoying a Christmas away from home would be to make sure you take some home comforts and favourite treats with you. For example, your favourite cosy blanket, chocolates or bottle of mulled wine. Also, remember the kids stockings and Elf on the Shelf. If required, you could arrange for an online shop to be delivered to your holiday house for the day you arrive. This takes the stress out of trying to remember everything on the shopping list and subsequently dashing around the supermarket the night before. Even if you are staying somewhere where meals are already arranged, it's always nice to take some extra bits and pieces with you just in case.

Kirsty Connor, Glasgow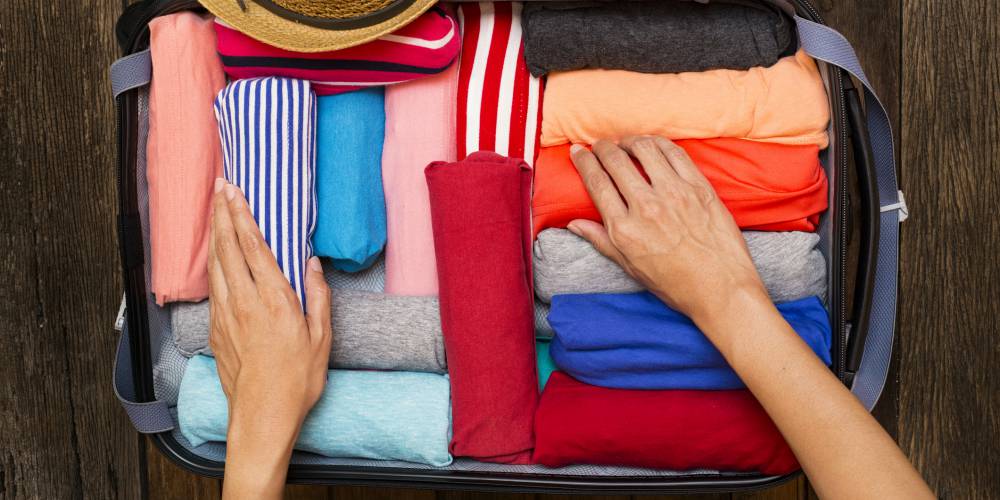 My top tip is for fitting presents and clothes in a case when holidaying somewhere hot for Christmas. Lay out an outfit for each day of the holiday, including  t-shirt, shorts, socks, then fold, roll into a sausage shape and place each set into a medium-sized plastic bag. The bags keep the clothes neat and crease-free, allowing your kids to choose and dress themselves without confusing them for dirty clothes. Also, make sure to leave plenty of room for gifts as the bags minimise the space taken up by clothing. The used bags are incredibly useful for bagging up any little toys and gifts after opening on Christmas Day, for example little Lego pieces, or placing fruit and snacks in. This is fool proof – we've done it in Dubai as well as on a one-month tour of California, two weeks being just myself and the three kids. It was a small but mighty miracle.

Danielle Simpson, England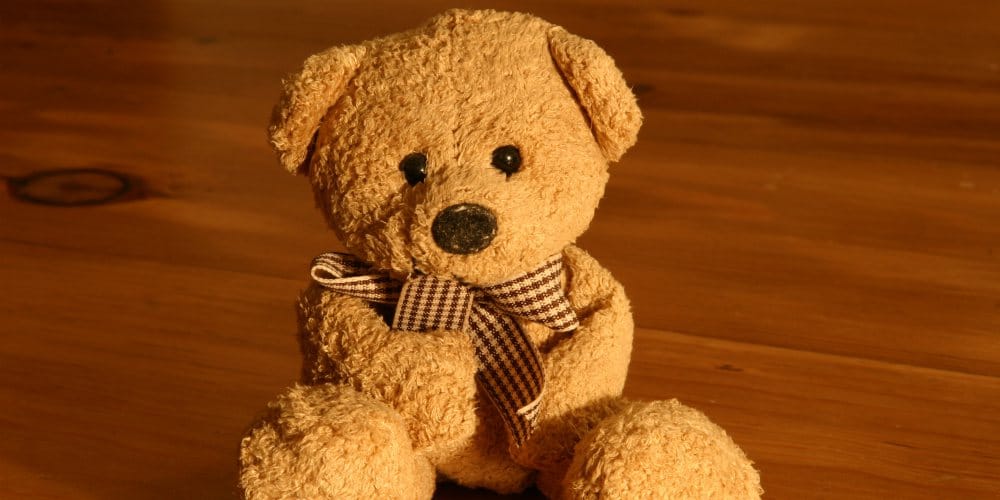 Be flexible – it's going to be different, so make that part of the fun and adventure, but also take a few essentials with you. Whether it's a CD of Christmas carols, personal stockings, special food or fun games – ask each member of the family what most matters to them, pack it and take it with you. Whether you're staying with relatives, on holiday in the sun or tucked in a log cabin in the middle of nowhere, you'll have something of Christmas at home with you. If you're away from family, set up in advance what time and how you're going to have a video call with them over Christmas, so they'll be with you too.

Susanna Callaghan, North Wales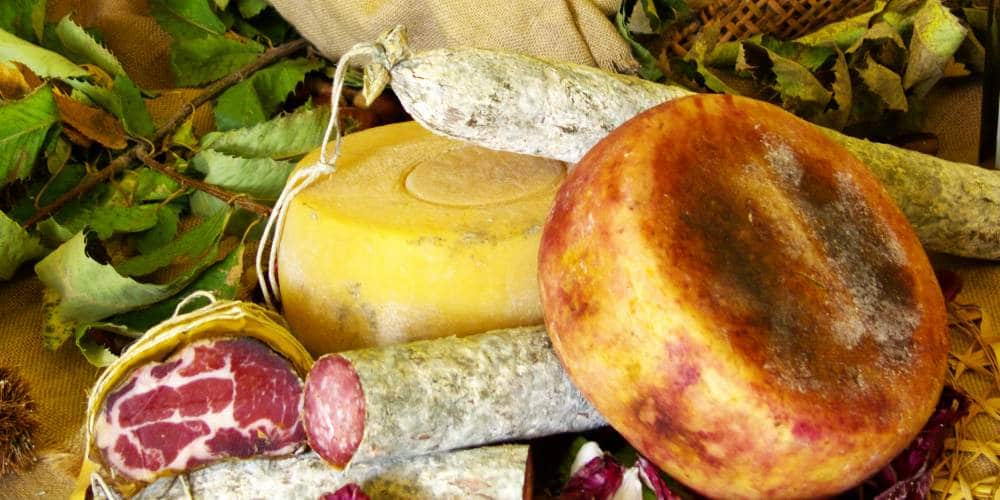 Planning ahead for Christmas day can make the difference between a banquet and sandwiches for Christmas dinner. When having Christmas in Italy we researched the local supermarkets before arriving so we knew exactly where to go, how long it would take. We even checked opening times! This meant that we could plan our shopping trip at the right time of day. We took only a few presents, but then got a few smaller items when we were there. We had a list of things we needed to get and also a back up plan in the event that we couldn't get certain items, which took the stress out of the Christmas food shop and made sure everyone was catered for. We took a few classic British snacks with us, like KP nuts and Twiglets, so we also had a few home comforts, but buying the main bulk of food from local markets meant we had fresh food and were well prepared for the cooking part. We made sure that we kept busy, made plans and had lots of games to play to keep everyone occupied and feeling comfortable.

Nadia Shanahan, West Yorkshire
Thank you to all those who submitted suggestions! Next up, we'd like to hear your tips for fussy eaters on holiday. The winning entry will receive a £50 Amazon gift card.