Do you feel like having kids is slowing you down? When you've got a couple of little ones in tow, it can be stressful enough trying to get to the supermarket, never mind embarking on an oversees trip. However, if you start your journey armed with a few nifty strategies, you'll be pleasantly surprised to discover that being a mum or dad on-the-move doesn't have to be a nightmare.
1.

Leave the expensive pushchair at home

This is especially important when you're flying. Not only do pushchairs take up a lot of space, but there's something quite uneasy about having to check it in – not knowing how it gets handled and then the dread that it won't appear on the luggage carousel once you arrive. It's often better to rent a cheap, folding umbrella pushchair at your destination and leave it there when your leaving. It's also worth reading up on your airport, because most offer complimentary pushchairs (they just don't publicise it well!)
2.

Roll your clothes to maximise space

When your travelling with a gang of little ones in tow, packing can be a little frantic – between cramming in all your clothes, as well as all of theirs (plus all the spares kids inevitably need), trying to squeeze everything into your cases can become a stressful task. However, if you roll your clothes instead of folding them, you'll be able to manage your space much more efficiently. You will have to do this semi neatly for it to work but it's a quick trick that can save hours of packing. Another good tip is to make sure you spread all the clothes evenly into different bags. That way, if a suitcase goes missing nobody needs to go without clothes. Don't forget to pop things into your shoes before you pack them (every little helps!) and pack shoes inside shower caps to prevent them dirtying your clothes.

3.

Leggings: your trusty sidekick

Leggings may not scream fashionista but they are unquestionably practical. They're the comfiest for flights, but they're also a Godsend when you're transitioning  from cold to hot temperatures – you can easily pop them on and off before reaching your final destination. The same applies to your little ones, and if you can quickly adapt them to different weather conditions, they're more likely to avoid the dreaded 'holiday cold'.
4.

Kid-friendly apps

If the kids' toys are taking up a little too much room in your suitcase, compromise by leaving most of them at home and instead downloading some fun apps onto your phone or iPad. You'll have saved some room, but the kids will still have plenty to keep them occupied. Our favourite free apps are Talking Tom, the loveable cat that repeats everything you say and responds to touch, Draw Something, similar to Pictionary – players have to draw words that others guess, and Peppa's Paintbox, a drawing application with some magical surprises that Peppa fans will love.
5.

Prevent pongs

Toss a few tumble dryer sheets in with your dirty laundry, that way your cases will smell as lovely as a fresh spring meadow until you get home.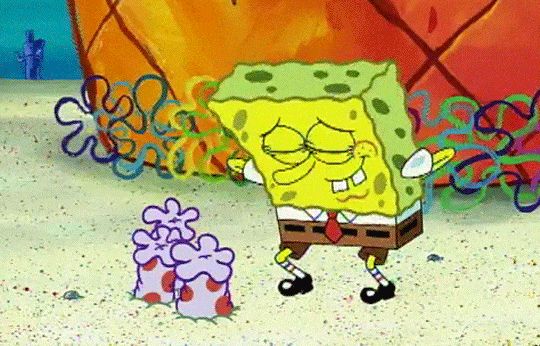 6.

Bring your own nightlight

Although the beauty of travelling is exploring unfamiliar territory, being in a new environment can be disconcerting for little ones. If they need a nightlight at home, chances are they will want one on your travels. You can find plenty of travel-friendly night lights online. ASOS have a dainty bunny night light and there are a number of plug-in night lights available in Boots.
7.

Gum and mints to keep travel sickness at bay

Children are more likely than adults to suffer with travel sickness, but you can help prevent it by packing plenty of mints and, for the older ones, chewing gums. The actions of chewing and sucking mints keeps the saliva production continuous which then neutralises stomach acid, guarding you and your little ones against nausea and vomiting.
8.

Keep your bed time routine the same

This can be easier said that done, especially when you're having fun, but if you're travelling with under-sevens it is crucial to keep their usual routine on track as much possible to keep them from getting restless and irritated.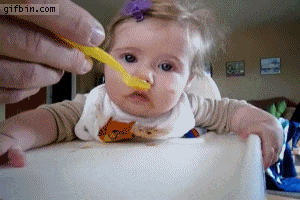 9.

Pack empty bottles of water

It may sound ludicrous, but when we stop to think about how much we spend on bottles of water, the total really does add up. Most airports won't allow you to take water past security but there will always be a fountain on the other side to fill your bottles. Otherwise you can ask most cafes or restaurants to fill up your empty bottles with tap water they'll be more than happy to do it.
10.

Avoid mess  


This hack is brilliant for road trips. Pop silicone cupcake cases inside the cup holders in the back of the car. It will save you from getting your car covered in crumbs and stickiness. Cover the back seats with on old bed sheet, so when the kids drop crumbs (which they inevitably will) all you'll need to do is remove the sheet and give in a shake. To make a handy in-car bin, pop a carrier bag inside a tupperware cereal box, with a lid.
11.

Tattoos

No matter how you feel about tattoos, they can keep your kids safe (no, we don't mean real ones!). Tattoos.org create custom rub-on tattoos with anything you want – so you can make sure your number or your child's medical conditions never leave your child's side.

Ultimately the key to successful family travelling is being prepared to go-with-the-flow, but having a few of these hacks up your sleeve can certainly go a long way towards making your next journey a la famillie less stressful. Who knows, you might even enjoy it…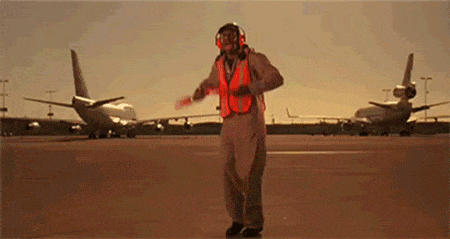 All animated gifs provided by giphy.com