Sponsored Content
Speaking the local language is the key to discovery and really getting to know a destination. Enrich your trips with the language learning app Babbel and these top tips.
Why should only the children easily make friends on holiday? A foreign language can help you do the same, explore deeper and discover more than what's in the guidebooks. You and your family will never get bored of their reaction when you don't answer in English or the joy of being able to read a local sign. And maybe laughing a little (just a little) at the other 'normal' tourists who don't know a word of the local lingo.
But where to start? And how do you stick to your goals? It can all seem a bit daunting. But worry not, because help is at hand. With Babbel and these handy tips, you'll be chatting and joking to the locals before you can say "actually, we do speak a bit of…".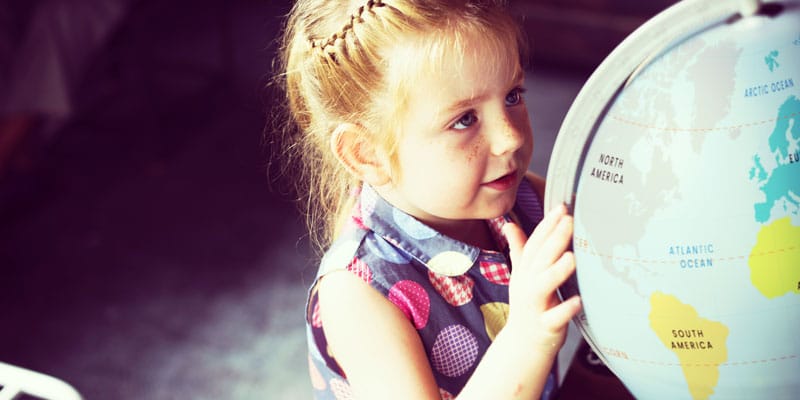 1/4  

Make it relevant

Kids get bored easily. And, if you only learn about things which none of the family find interesting, adults will too. Learning anything is more fun when it's something you can relate to, and a new language is no different. It will help you to stay on track, the vocabulary to stick and, most importantly, enjoy it more.

Babbel offers lessons that cover a wide range of topics, from a country's traditions to ordering food at a restaurant. So you choose what you want to learn and create an experience that matters to you and is tailored to your needs.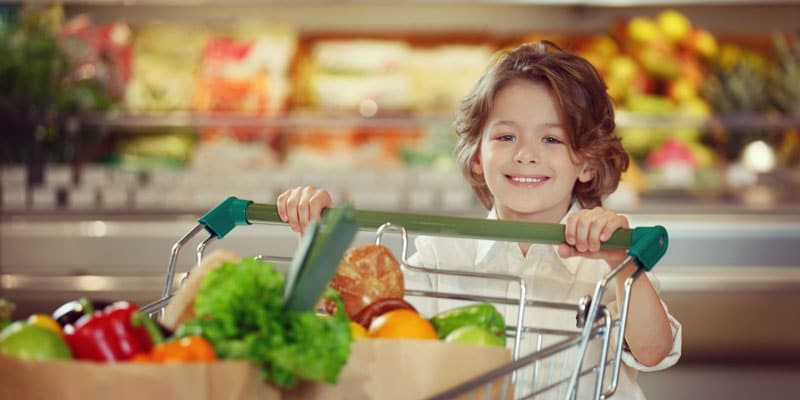 2/4

 Immerse yourself

Do you have to be in a country where a language is spoken to learn it? Of course not! There's nothing magical 'in the air' that makes you fluent as you step off the plane.

Always close by and/or in your pocket, you'll likely have a device that can access a lifetime of media. Radio shows, podcasts, films and TV can help you with the pronunciation and rhythm of words and phrases. So before and after your trip, or even if you can't get away this year, you can soak up your new language and its culture.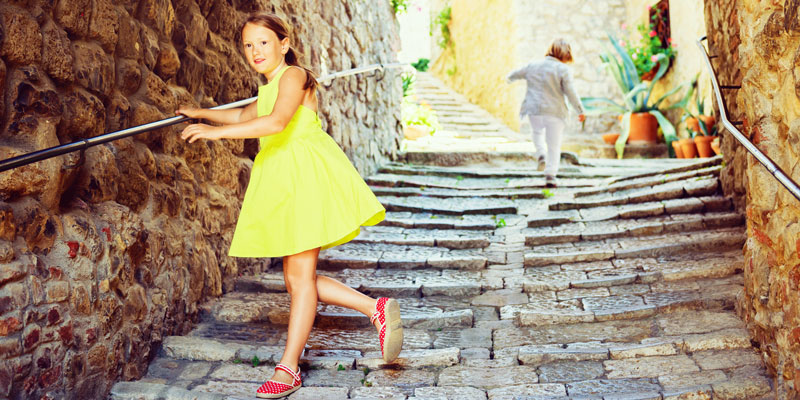 3/4

 Bit by bit, day by day

The best strategy to learning a language is 'little, but often'. Babbel's lessons only last 15 minutes on average, and even one lesson a day will make a difference. Even the most hectic family schedule should be able to squeeze that in.

Maybe schedule a time to sit down and learn together as a family once or twice a week? A bit of regular group activity can make it more fun for everyone. You can even test each other to add a bit of healthy competition – always a good motivator!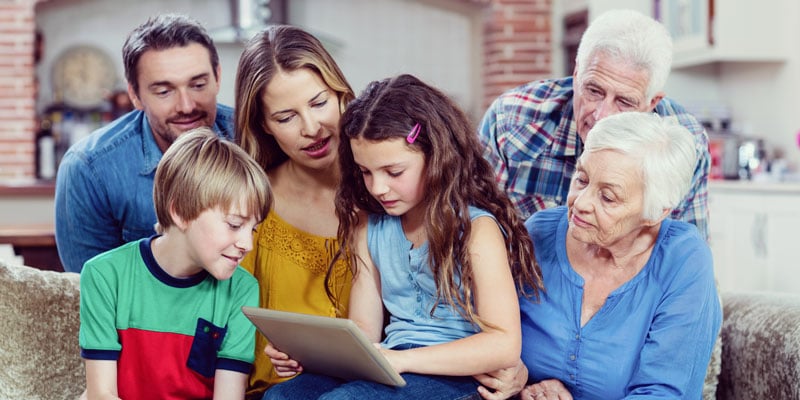 4/4

 Jump right in

With Babbel, lessons focus on practical, everyday conversations. That's why 70% of users say they can have short, simple conversations in their new language within just five hours of use. With the whole family on board, you can take it in turns to be each other's conversation partners.

When you get there, talking to the locals can be a bit scary. But, even if you only know a few phrases, they'll appreciate your efforts and you'll grow in confidence the more you speak. Jump right in – you'll never look back.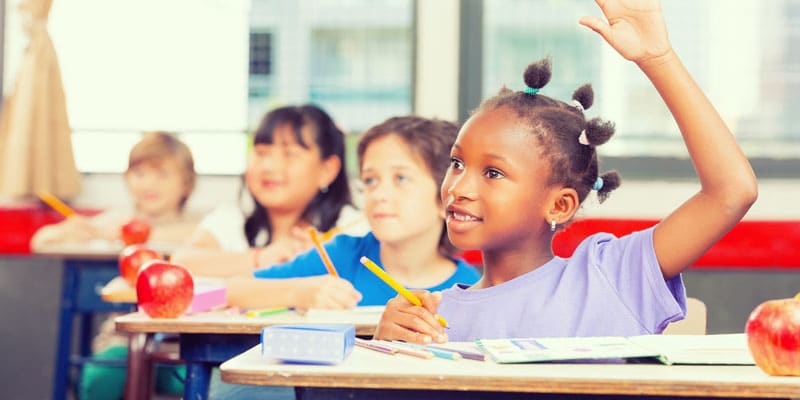 About Babbel
All of Babbel's content is made by a team of expert linguists (super language geeks). They know how to craft lessons specifically for English speakers like you.
The clean, simple interface is so easy to use it doesn't need instructions, and you can download lessons to complete offline on your mobile or tablet. Perfect for those wifi-free periods when you're travelling.
Ready to start your language adventure? Try the first lesson for free on babbel.com or download the app. Simply choose which one of the 14 languages on offer you want to learn first!