Sponsored Content
Packing enough stuff for a Himalayan expedition is a natural response to travelling with babies. You think you can stick to essentials, then 'just in case' sneaks in, and before you know it, you've got the type of holiday luggage normally associated with A-List celebrities and attendant flunkies.
Take a step back. Remember the world's full of babies and places to buy baby stuff. Then have a think about some pack-tiny and cover-all-angles basics you really do need. Here are seven favourites to put up top on the travelling baby packing list this summer.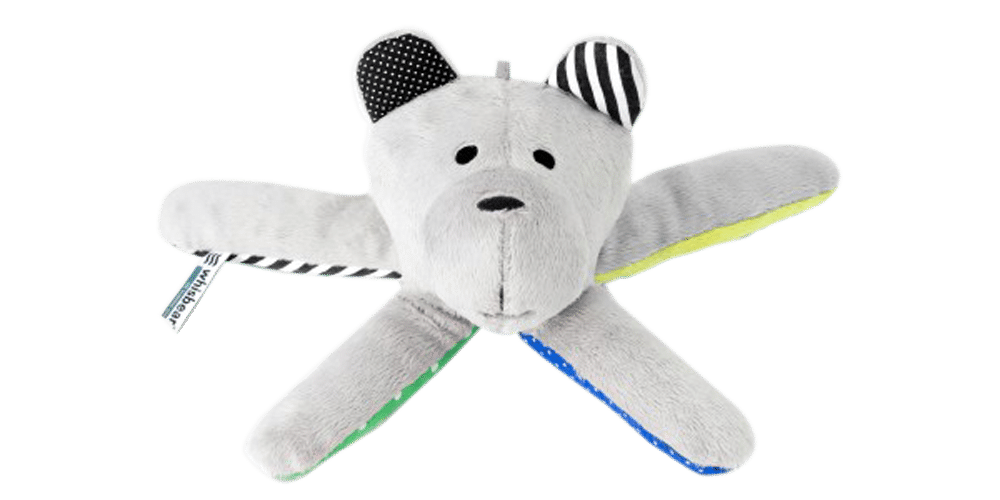 1/7

  Whisbear Humming Bear baby sleep aid

Troublesome little new born have no respect for the cool travelling vibe so you can't take a calm baby and sleep combo for granted on holiday. But you can give it a little nudge in the right direction with the help of Whisbear.

This unique Humming Bear mimics familiar, womb-like sounds to peacefully transition baby from pre to postnatal life. It gently lulls to sleep and, if baby wakes up and cries, the built-in CRYsensor automatically responds with more soothing noises.

Whisbear easily attaches to cots or car seats and it's made from washable fabric: only the perfect travelling companion for you and baby this summer.

  

Fast Facts

Winner of dozens of international design, consumer and experts awards; suitable for new born; travel-friendly; first baby sleep aid with intelligent CRYsensor.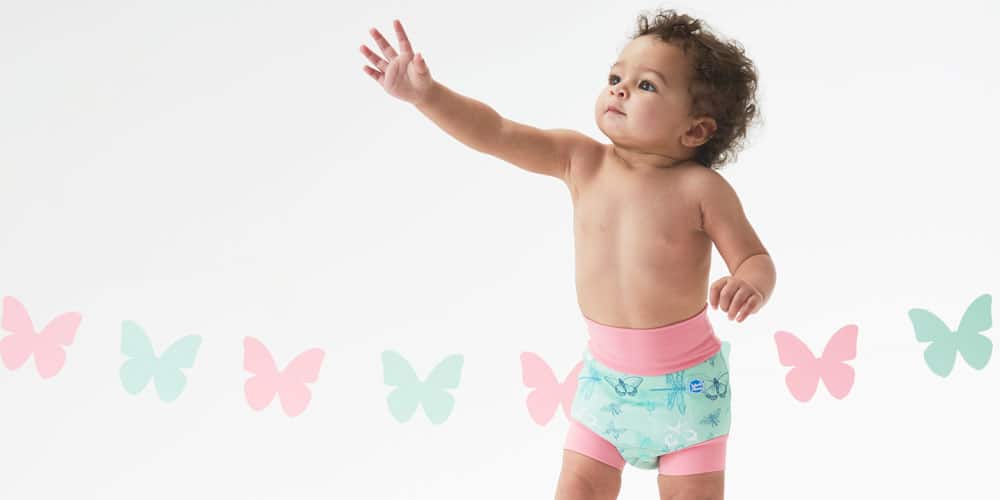 2/7  

Splash About's new & improved Happy Nappy – reusable swim nappies

Out of all the parental mini-disasters, not many have the impact of a leaky nappy in the swimming pool. It only takes a few seconds to go from being as disgusted as everyone else to realising your little angel's the culprit: just about enough time, in fact, to keep you poolside and apologetic for the rest of the holiday.

Save yourself the trauma and think Happy Nappy from Splash About instead. Unlike leaky, disposable swim nappies, these creations are made from tough neoprene. They're reusable, soft and comfortable and the snug waist and leg bands cope with boisterous baby swimming and avoid all awkward moments.

Plus, Happy Nappy quick-dry care is as easy as: rinse, roll and reuse. Little ones love the fun prints and, you'll be relieved to know, UK swim schools have fully tested and approved the entire, leak-proof design.

  

Fast Facts

Fits new-born to three years; neoprene with UPF50+; form-fitting; no need to wear with a disposable swim nappy; works, with or without, disposable nappies; easy care and quick drying; packs tiny on holiday.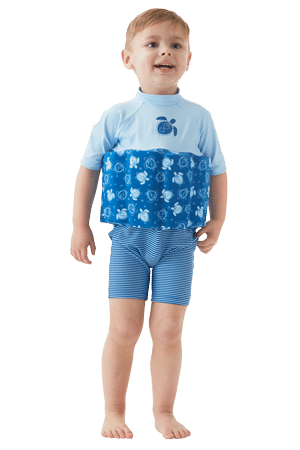 3/7

  Splash About 'learn to swim' UV FloatSuit

Out of the many things to love about family holidays, top of the list has to be the look of wonder on kid's faces after swimming a couple of independent strokes for the first time.

Make it happen this summer with a little help from Splash About 'learn to swim' UV FloatSuits. More like cool half-wetsuits, they can be worn comfortably all day (in and out of the pool) and aren't restrictive like armbands. The neat band of individual floats gives kids freedom to start swimming right away, and they're simple to remove as their confidence grows.

Bright, colourful designs are easy to spot in busy pools and the zip-up back means little swimmers can't get out of a FloatSuit, but you can get them into one in a matter of seconds.

  

Fast Facts

From 12 months to six years; removable back and chest floats; lightweight, quick-dry Nylon-Lycra with UPF50+ sun protection; 13 different patterns; wind and sand proof.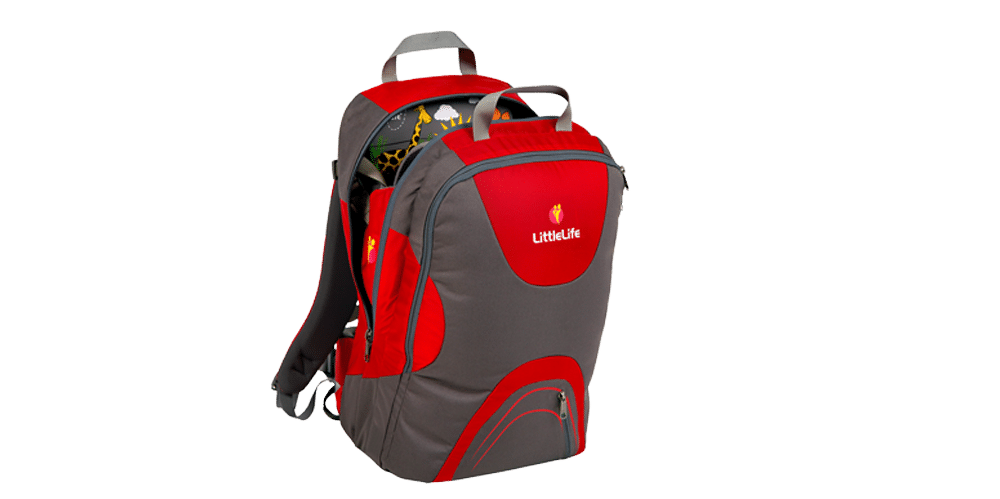 4/7 

 Littlelife Traveller S3 Child Carrier

Buggies are great for naps but, when it comes to sharing the holiday experience with little travellers, they don't score high at all. If you need proof: crouch down in a crowded street and have a look around. Traveller S3 is the tried, tested and much loved Littlelife child carrier that's hand-baggage size, looks like a neat backpack and takes kids to optimum sightseeing level: on par with adult eyelines, instead of knees.

The lightweight frame and comfy, padded straps are easy-going on your back and there's plenty of storage space for stuff, so it's probably the only 'baby bag' you need on holiday.

  

Fast Facts

From six months to three years; cabin-baggage classified; adjustable straps and child seat; comfortable, washable face-pad and grab handles; padded backstraps; zip-up storage compartments and pockets.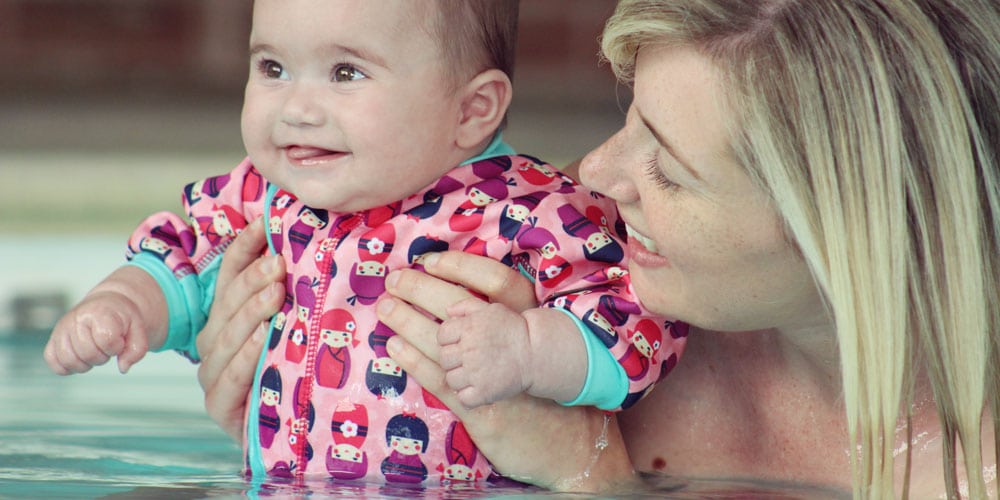 5/7

  Close Pop-In Baby Cosy Suits

Keeping kids cool or shaded or dry or warm on holiday is a full-time job, and babies in particular are a bit useless at letting you know when something's up – until they're weeping inconsolably, of course.

Cut down the risk of melt-downs in the pool this summer with Pop-In Baby Cosy Suits from Close. Fleece-lined, with a unique 'seal to skin' built in swim nappy and UPF50+ sun protection, these cute suits are designed to keep baby warmer in the water for longer. Meaning you can let up on the surveillance a little and just enjoy more time in the pool.

  

Fast Facts

Fits new born to 12 months; water repellent fabric with UPF50+ sun protection; fleece-lined; built in 'seal to skin' swim nappy; choice of cute patterns; quick-dry, easy care and packs small for travelling.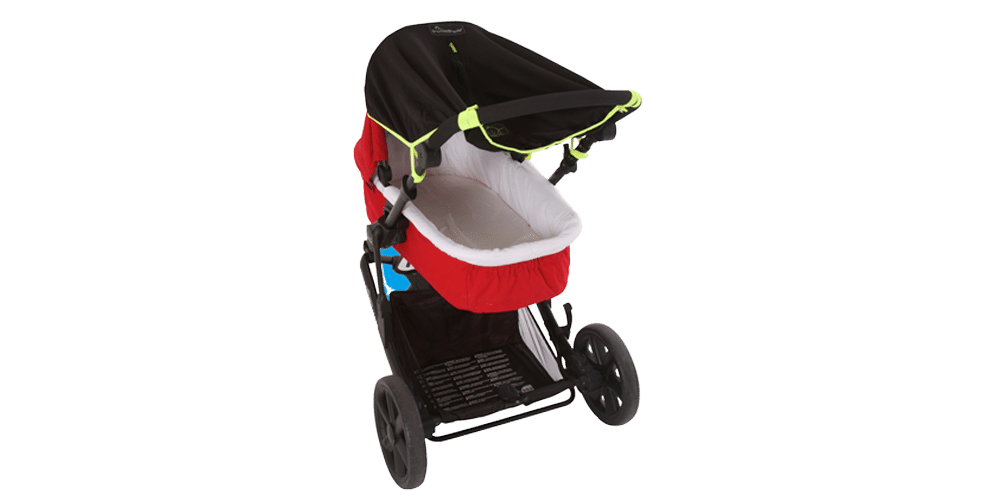 6/7  

SnoozeShade Original for prams and pushchairs

Keeping baby protected from the sun and keeping naptimes on track while you're out and about on holiday can be a bit of a juggling act, and not the, 'oh look at clever mummy', kind.

SnoozeShade is the UK's bestselling baby sunshade and blackout blind for prams and pushchairs.  It's easy to use, one-size-fits-all and covers every eventuality from June in Dubai to November in Devon. Soft, stretchy air-permeable fabric blocks the sun's burning UV rays and the zip-up front transforms buggies into private, safe sleep spaces in seconds. Good when you're strolling around and bliss for babies in crowded places.

  

Fast Facts

Use from birth; winner of over 60 awards worldwide; UK's number one selling shade; designed to be super-safe; one-size fits all pushchairs and prams. SPECIAL OFFER: Save 20% at www.snoozeshade.com by using code FT20 at checkout
7/7  
Childs Farm 3in1 Swim: the perfect finish to any swim 
Childs Farm 3in1 swim offers perfect after swim care to undo the drying effects of chlorine on hair and skin. The organic mint oil nourishes and soothes the scalp, whilst Argan oil gives extra luxurious moisturising.
Childs Farm uses natural 'free-from' ingredients and essential oils to produce a range of mild, kind and delicious-smelling toiletries that cares for the hair and skin of newborns, babies and children. They are one of the very few baby and child ranges to undergo clinical tests and controlled user trials. These certify that their products are dermatologically tested and paediatrician approved, as suitable for newborns and upwards – even those with sensitive  and eczema-prone skin.
Childs Farm toiletries look great in the bathroom and, because they're scented with essential oils, they smell amazing too. They have a number of products essential for every holiday so that even the newest of skin will be cherished no matter what the weather. So, from sun cream to 3in1 swim, Childs Farm provides all your holiday essentials to ensure happy skin means happy kids – and parents too.
Fast Facts
Suitable for newborns and upwards; paediatrician and dermatologist approved; free from parabens, SLSs, artificial colours and mineral oils; 98% of parents would recommend Childs Farm to other parents of children with sensitive skin and medically diagnosed eczema.