Travelling with children can be tough, but Alexa Schummer has found the ultimate travel toys to keep little ones entertained and parents' stress-levels down
Car journeys | 6 months to 1 year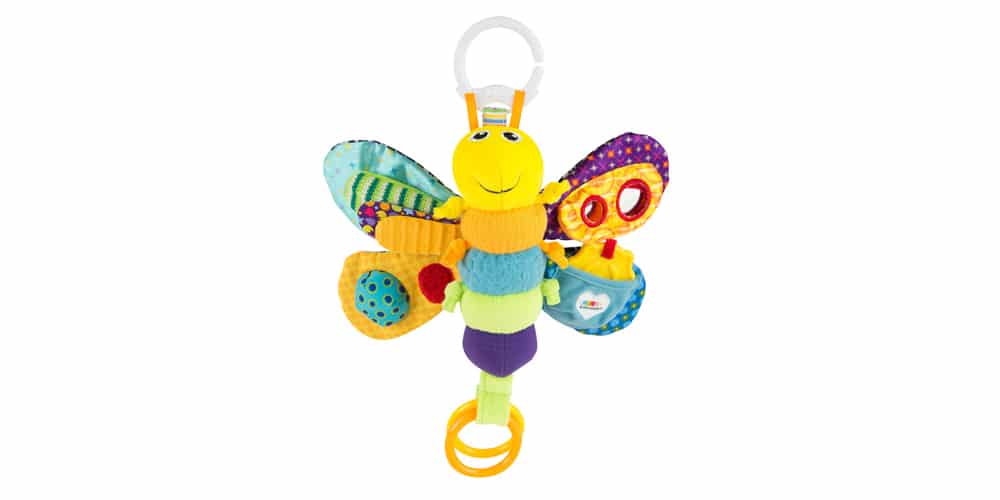 Lamaze Freddie the Firefly
Price: £11.99
Freddie the Firefly is best for newborns and babies because it distracts them while simultaneously building their developmental skills. The boldly colourful stuffed animal helps your baby focus on the toy and its soft texture makes it delightful to hold. If your baby has started teething, don't worry – a teether is attached to the pocket in one of the wings. Moreover, the knotted antennae are designed to be chewed on and provide relief to your child. The toy is completely safe as it is BPA and phthalate-free.
Mirrors on the toy help the baby focus, track an image, and explore his or her own face. The clacking rings stimulate auditory senses and the squeaky ball is meant to teach your baby cause and effect. This makes for a great travel toy because the clip allows you to attach the toy to a pushchair, baby carrier, nappy bag, or whatever is convenient for you.
Flights | 6 months to 1 year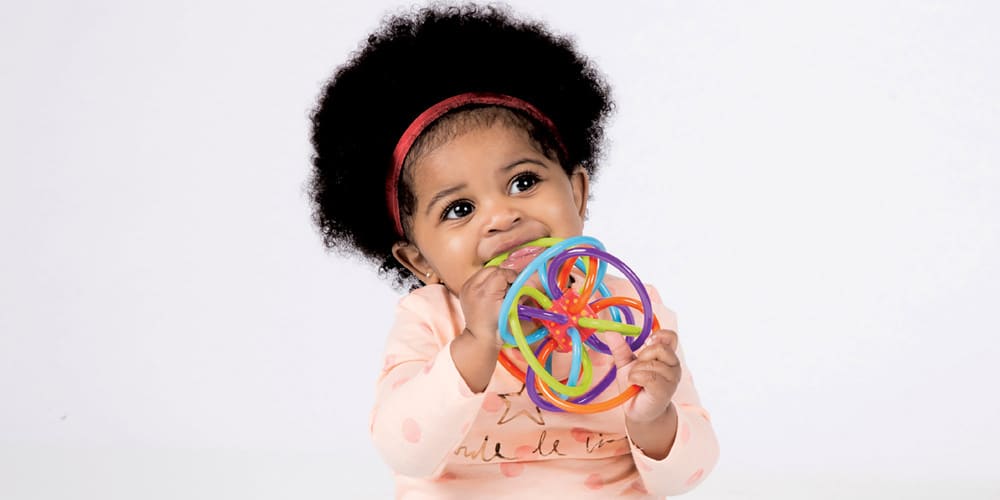 Manhattan Toy Winkel Rattle and Sensory Teether Toy
Price: £11.99
The Winkel Rattle and Sensory Teether Toy is a fascinating tangle of tubes that will mesmerise your baby with its different colours, and is also handy for teething. The tubes are BPA-free, so they are safe for babies to put in their mouths. The centre cube is a quiet rattle which will excite your baby and teach him or her cause and effect. The colourful rattle is quiet enough to keep your baby distracted while you travel without disturbing nearby passengers.
Moreover, it promotes two-handed play because of the grip necessary to hold it, but despite the size of the toy, it is easy to hold thanks to its thin tubes. The rattler is built to withstand even the most ferocious teething baby and it is easy to clean either by hand or in the dishwasher. 
Car journeys | 1 to 2 years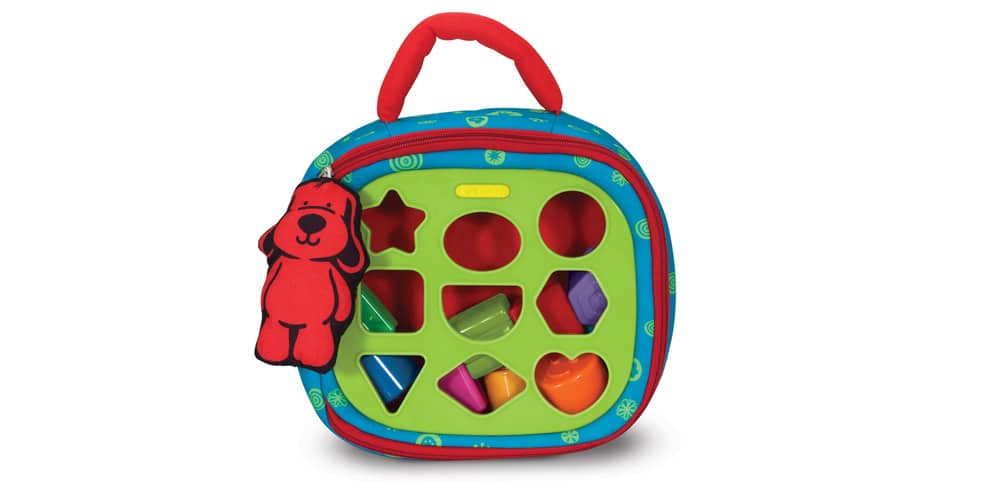 Melissa & Doug Take-Along Shape Sorter
Price: £19.97
The Melissa & Doug Take-Along Shape Sorter doubles as a shape identifier and it is bound to entertain your baby for hours. The front has holes of different shapes through which he or she can slide the textured blocks. They can lift the crinkly flaps on the back to identify the shapes under each one. The sorter zips up with a stuffed dog attached to the zipper, so they can open up the bag to access the block pieces inside and start all over. Best of all, it is easily transportable thanks to its handles and the blocks are big enough to not slip through their hands and fall onto the car floor if your child's motor skills aren't refined yet. The toy was designed keeping child development in mind, so your baby will experience its multi-sensory features and be plenty distracted. This ticks every box for travel toys: small, entertaining and convenient.
Flights | 1 to 2 years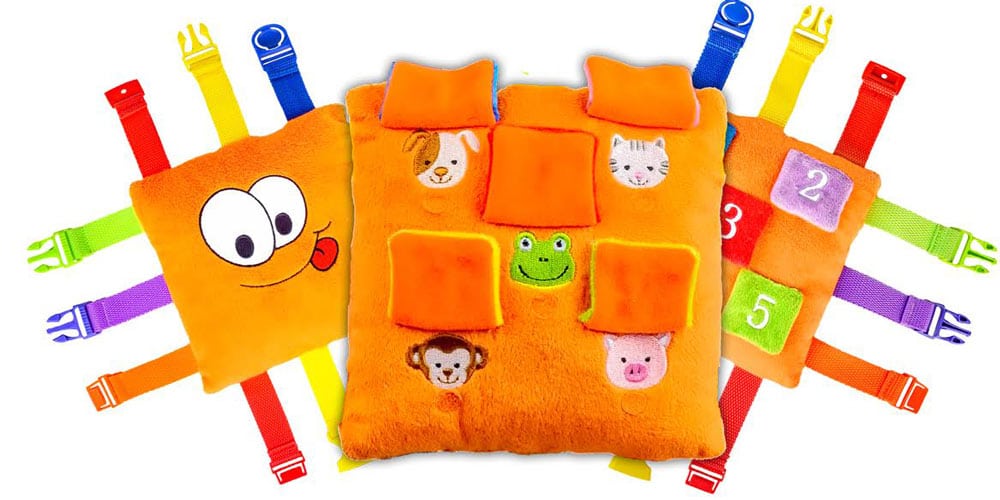 Buckle Toy Bizzy
Price: £17.95
This buckle toy delivers bold colours and satisfying clicks designed to keep your baby relaxed during a long flight. It is quiet and bound to keep your baby quiet, making it the ideal candidate for a flight. Colourful numbers cover the front of the toy to help your child with numerical recognition, and the back has flaps with animals under them which makes for a fun surprise. The buckles that wrap around the pillow match in colour which helps develop the baby's problem-solving skills. If it doesn't fit in your hand luggage, you can strap it to your diaper bag or stroller. Not only is it a great toy, but you can also zip it up to become a plush pillow perfect for any flight.
Car journeys | 3 to 5 years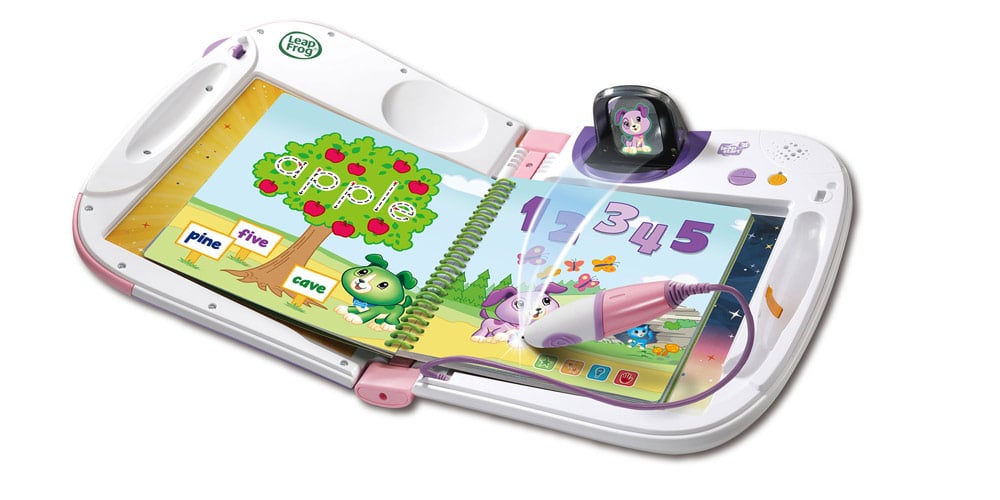 LeapFrog LeapStart 3D Learning System
Price: £36.49
The LeapFrog learning system uses audio, print and holographic visuals to teach kids at their learning level as it ranges from nursery school to grade one. The stylus teaches them the handwriting grip and they can learn to read and count. The system includes touch-and-talk games, problem-solving puzzles, maths problems, and more. It is easily portable, making it perfect for journeys in the car. This travel toy is an engaging way to teach your child crucial skills and keep them calm on long journeys.
Flights | 3 to 5 years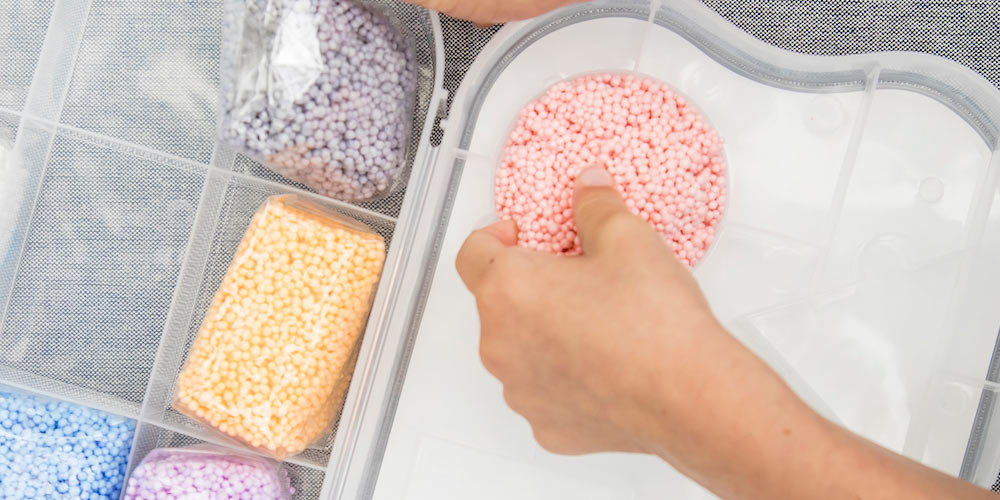 Playfoam Go!
Price: £13.50
This plane-friendly sized Playfoam Go! the package is a great way for your kids to have fun moulding their mess-free creations. The foam is made from a non-toxic formula and doesn't stick to hands or clothes. The Playfoam never dries out, guaranteeing its durability for a flight. From the foam, your toddler can make anything he or she can imagine. When they're done, they can flatten it down and restart the fun. The set features nine compartments and four built-in shapes that they can mould their foam into. 
For the car | 6-8 years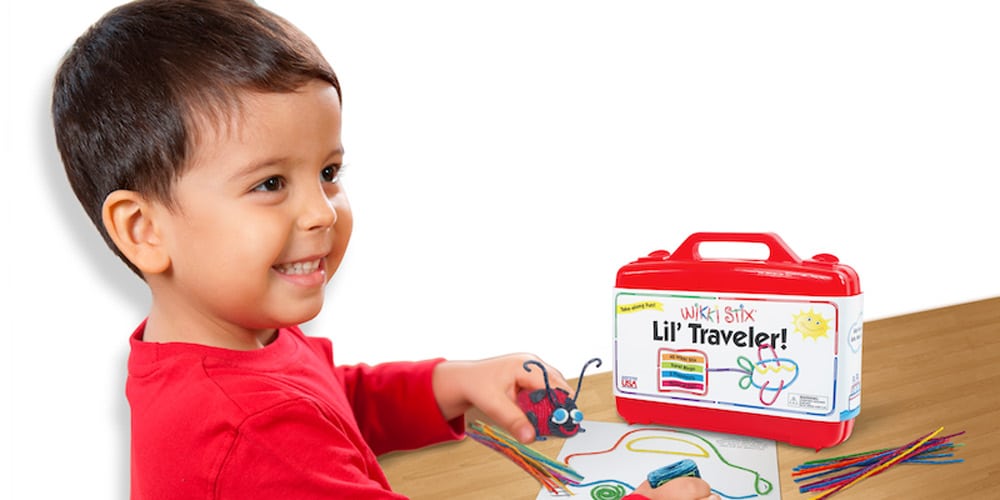 Wikki Stix Traveler Kit
Price: £21.02
Wikki Stix are strings of hand-knitting yarn covered in non-toxic and acid-free wax. They are mouldable sticks that kids can use to create 3D shapes and flex your child's creativity. The Traveler kit is specially made to keep them entertained throughout your car ride. With a 12-page activity booklet and 144 Wikki Stix, the possibilities are endless. There is no preparation or clean-up necessary because they don't stick, making life easier for mum and dad. With this travel toy, there's no way you'll hear those four dreadful words: "Are we there yet?".
Flights | 6-8 years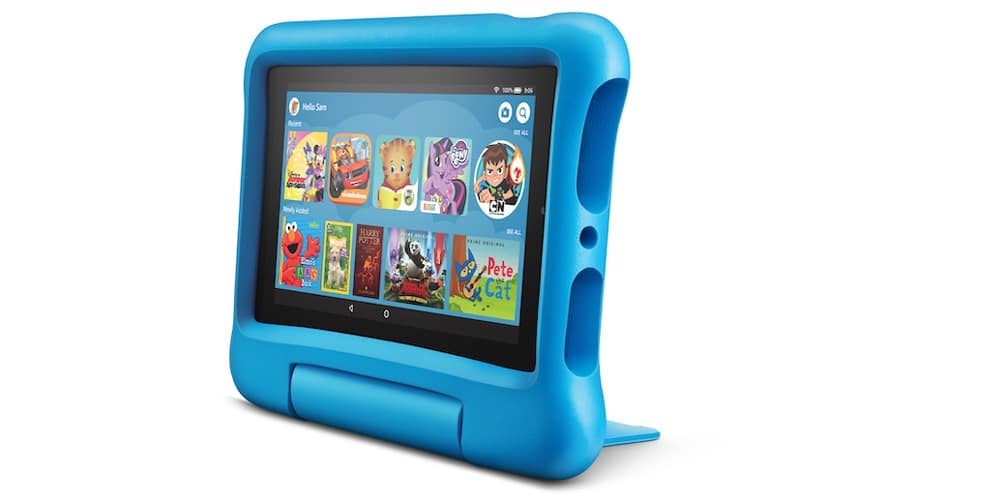 Fire 7 Kids Edition Tablet
Price: £99.99
The Amazon Fire 7 Kids Tablet acts as a portal to all of your child's entertainment needs. With an endless amount of content, the tablet can keep them busy for hours. They will have access to thousands of games, videos, books, and audiobooks. Content creators like Disney, Nickelodeon, and Sesame Street have created educational videos to ensure your child is both being entertained and learning. Despite it being a pricey device, it comes with a two-year guarantee so don't stress if your child is accident-prone. Parental controls can limit what your child sees to keep them in a safe virtual environment. The tablet has an offline mode that supports downloaded videos and offline games so it is useable in aeroplane mode. 
Handy travel extra | 6-8 years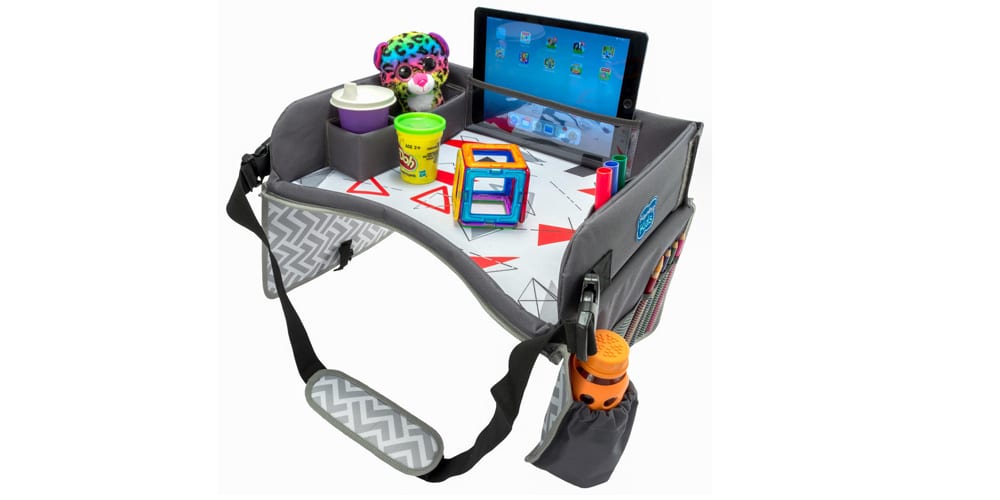 Travel Tray
Price: £32.97
Travel trays are excellent for containing your child's play area and ensuring that their toys are not constantly falling on the floor. Use it as a food tray, tablet stand, drawing backboard, or stage for their imagination. The side pockets can hold markers, sippy cups, or whatever extras your child may need. The completely collapsible and portable tray makes it the perfect extra for flights and car rides that can help contain the mess. 
For the car | 
10-12 years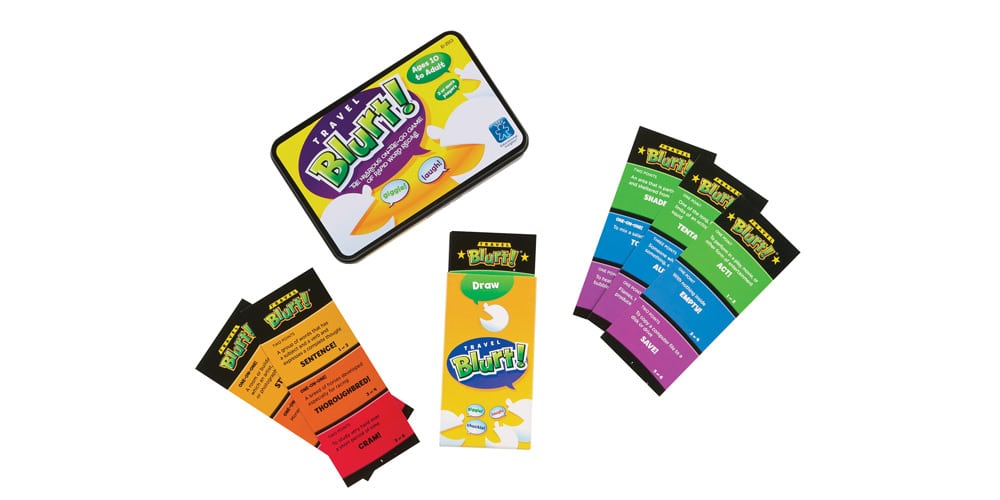 Travel Blurt!
Price: £21.53
Get the whole family involved in the fun as you read clues so the other player can guess the word on the card. Travel Blurt is great for helping kids expand their vocabulary because it varies in levels of difficulty so some are easier than others. With 450 words in the box, your children are bound to be endlessly entertained by this educational game. The scoreboard comes with 4 magnetic score pieces so you won't lose them to the car floor. Keeping older children entertained screen-free while travelling can be a challenge, but this game is sure to have them engaged and learning while having fun with the family.
Flights | 10-12 years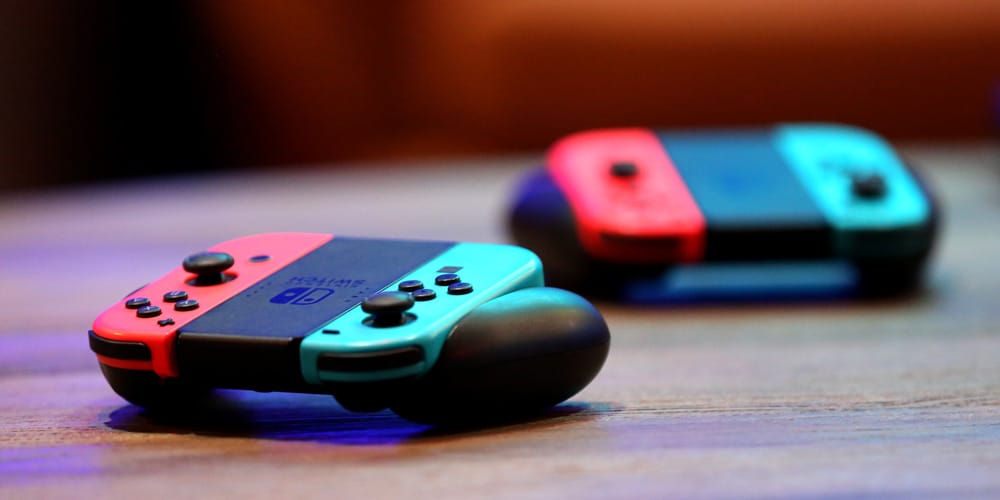 Nintendo Switch
Price: £279.99
The Nintendo Switch joins the fun of the Wii and the Nintendo DS by doubling as a home console and handheld system. Dozens of compatible games are available, so your son or daughter will inevitably be interested in one. The Switch takes parental controls to a new level by offering an app you can download to track what they are playing, with whom they are playing, and how long they play. It makes for the perfect travel toy, but more importantly, it's a fun game the whole family can enjoy together at home. The Switch does come with a hefty price tag, so make sure your child is responsible enough to be careful and buy a screen protector for extra caution. Make the plunge and invest in a toy that can keep your child occupied during travel and bring your family together.