Help finding accessible holidays
Accomable helps families and anyone with a mobility issue find and book accessible holiday accommodation, with more than 1,100 places to stay in 60 countries worldwide.
The holiday company was launched in 2015 by disabled CEO and former London lawyer, Srin Madipalli, after he grew frustrated by the lack of travel information for disabled people and their families, and decided to do something about it.
While Accomable's accessible hotel rooms, B&Bs, villas and private home stays are open to all, most popular with families is the tempting array of accessible self-catering accommodation. This includes everything from glamping in accessible yurts in Dorset and cosy cottages in the Peaks to seaside stays in Greece and funky adapted apartments in Amsterdam.
Accomable's minimum requirements for their properties are that they must have step-free access, at least one step-free bedroom and bathroom, and that the step-free bathroom has at least one adaptation. These might include grab rails and roll-in showers in the bathroom, shower chairs and hoists.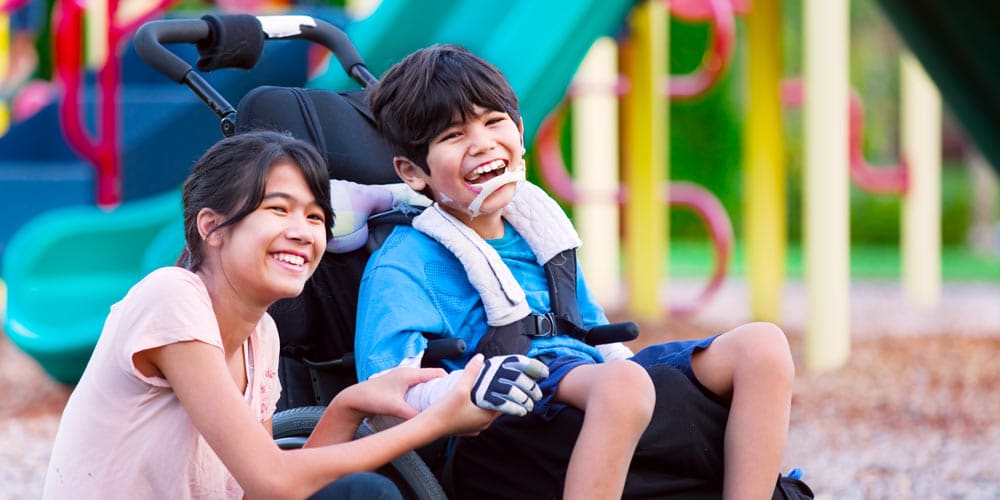 Families are often nervous about booking holidays with disabled children as it's difficult to trust if their needs will be met (and what they can do if they aren't). To help families choose a place which suits their needs, Accomable always clearly lists all adaptations. Any claims are rigorously checked before any property is allowed to list on the site, and must be backed up with a site visit or photo or video evidence.
However, many properties offer even more than this, from accessible pools and hot tubs to specially adapted beach wheelchairs and even cool Boma 7 off road wheelchairs, which let you get off the tarmac to roll down the hills.
Adventurous families with older children can try far flung destinations. Bali is not known for its accessibility but Accomable has a fully adapted luxury villa there complete with its own pool and hoist. Highly recommended is the local adaptive SCUBA diving school, which specialises in taking out disabled divers (including newbies) to explore the reefs in the quiet north of the island in Tulamben. Or simply relax by the pool.
The idea is to make family holidays as fun and stress-free as possible.
Meet the Lockley family 
[youtube id="fLyTVpFsvvY"]
Liz and James Lockley from Welwyn Garden City have three kids, one of whom is a wheelchair user. Here, the Lockleys share the challenges they face when planning a holiday and their experience with Accomable.
We have two lively twin boys, George and Harry, who are six years old, and little Abby, who is 18 months old, so, like any family, planning a holiday is never a piece of cake! 
George has SMA type II (spinal muscular atrophy) which means he has very weak muscles, and is a full-time wheelchair user. This definitely has an effect on how you plan a family trip. For us, the main challenge is understanding – we need to ensure any accommodation owner or manager understands our needs. It's not simply a case of having wheelchair accessible doorways, there's specialised equipment we need, and most places aren't able to provide this or offer the right reassurances. It means we end up worrying a lot about a holiday rather than looking forward to it. 
That's why we were so happy to find Accomable. Because they are specialists in accessible accommodation, and work with families all the time, they immediately understood exactly what we needed, and were able to discuss the best options. They found Brickhouse Cottages for us near Blackpool in Lancashire, and straightaway we knew it would be perfect. The whole place was set up by parents who had experienced a daughter with a disability, and was built specifically for families with accessibility in mind. They had all the equipment we needed and some lovely extra touches too like an accessible hot tub. 
With Accomable, we were also told about some nearby accessible things to do. Sandcastle Waterpark in Blackpool has a Gold rating for accessibility, with huge accessible changing rooms, wide walkways and even trained staff to hand who can help. The kids obviously didn't care about any of this – they were just happy to check out the slides, get in the wave pool and splash around! George was able to join his brother in going on the water slides due to the inclusive nature of the park, which was fantastic. 
One of the best things about any family trip is spending time together, and seeing your kids having a good time. This trip was lovely because we also were able to relax too.
Accomable's tips for families planning a holiday with disabled children
When booking any accommodation or activities, be as clear as possible about what your child's needs are, to make sure they are suitable. Ask for photographic proof of any adaptations they promise or, if possible, use a specialist operator, like Accomable, who can guarantee these things on your behalf.
Book as early as you can. There isn't a huge number of accessible stays, and the most popular family villas and apartments run out quickly, particularly in peak season.
Use Euan's Guide to look up hundreds of accessible family-friendly activities across the UK and beyond.
Get help from the disabled travel community. Accomable runs the friendly 'Accessible Travel Club' on Facebook which has thousands of members, who regularly use the group to ask questions and share tips and advice.
Follow some accessible family travel blogs for stories and insight. Julie Jones behind Have Wheelchair Will Travel is mum to AJ and BJ, who has cerebral palsy, and regularly shares her family adventures from Sydney.
 If you're flying, don't forget to tell the airline that you will require wheelchair assistance as soon as you book. It's worth booking VIP parking too if possible, so you can easily reach the terminal. If it's your first time flying with disabled children, it's worth booking onto a QEF course. They'll give you an on-site demo of the whole process, from the airport to the plane and show you any hoists or equipment that will be used once onboard. Find out more on tryb4ufly.
If you plan to hire a vehicle, check first if it's possible to rent wheelchair enabled vehicle (WAV). In some major cities you can book accessible taxis with UberWAV.
Download AccessNow, an app which crowdsources data to help you find accessible local shops, cafes and restaurants.
Dip your toe in. If you're still not sure, we recommend planning a short break close to home. Try the Calvert Trust for fun, adapted outdoor adventures, with professional staff and a wide range of accessible activities including abseiling and zipwiring.
 Enjoy yourselves! Some planning is definitely needed but the sky's the limit with an accessible family trip.