Holidays without barriers
Almost 19% of the entire UK population are registered disabled, that's over 12 million people, nearly 800,000 of whom are children.
A study by Visit England revealed that only 6% of disabled visitors are wheelchair users compared to 25% non-wheelchair users with a mobility impairment and 24% with total or partial hearing loss. So how is the travel industry coping with the fact that every disability is different and accessibility can't be used as a catch-all?
A increasing number of UK tour operators now specialise in accessible and affordable family holidays with almost nothing out of bounds, from ski breaks to safaris. Several major hotel chains have moved beyond accessibility on paper to providing flexible and practical accommodation for families. And at the bottom line, accessible travel is one of the few tourism areas that's shown consistent growth in the past five years, and standards are improving all the time.
As Carrie-Ann Lightley of Tourism for All says, 'Every disabled traveller has different needs, and communication is key. An operator should supply enough accessibility detail to let you make an informed decision, but guests can communicate their needs too.' With that in mind, here are some great places to start to find your perfect accessible holiday for 2017.
Planning your holiday: useful resources
• Tourism for All has a range of mobility equipment for hire which can be delivered to accommodation across the UK.
• Scandic Hotels are the world's only hotel group with an Accessibility Ambassador. They now have over 200 fully accessible hotels in Sweden, Norway, Denmark, Finland and Berlin. Scandic Hotels
• Premier Inn has more than 700 hotels around the UK, many are fully accessible and the brand are also committed to meeting specific needs wherever possible. Premier Inn Disabled Access
• Depending on your circumstances, you could qualify for a Family Fund grant to help finance a holiday. Inspire is the travel arm of Family Fund and works with 300 operators worldwide to provide affordable breaks for families with disabled children. Travel by Inspire
• Disabled Holidays offer child-friendly family holidays including safaris, kids cruises, ski breaks, special interest packages, activity holidays and a good choice of affordable self-catering and caravan breaks in the UK. Disabled Holidays
• Chill Factor Manchester is home to Disability Snowsport UK and provides instruction, support and adaptive snow sports for kids of all abilities. Chill Factor Adaptive Snow Sport
• Riverside Museum Glasgow is one of Scotland's most accessible attractions and it's free. Facilities include large electronic touch screens, BSL facilities, adapted tours and audio descriptions. The museum's also fully wheelchair accessible and welcomes assistance and guide dogs. Riverside Museum
• Science Museum London is number one for accessibility in the UK. Fully wheelchair accessible, both Braille and Makaton resources are available and the museum has a year-round programme of accessible kids' events. Science Museum London
• Celebrity Cruises has achieved Autism Friendly Cruise Line status, having completed Autism Friendly Certification with Autism on the Seas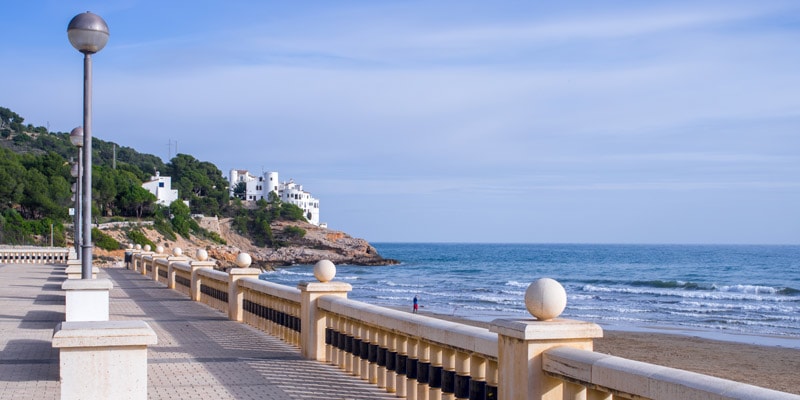 1/5

Beach holidays in accessible Barcelona

Barcelona is beautiful, there's no denying that. It's also one of Spain's biggest and busiest cities, so all the more commendable to find it on the way to becoming one of Europe's most accessible for visitors with disabilities.

What's great about Barcelona for kids are the adapted beaches: almost five kilometres of golden sand stretching along the huge, flat promenade minutes from the city centre. Temperatures seldom drop below 17˚ well into November and long, sunny summers are as famous here as Gaudi and the warm Catalan welcome.

The port, marina and waterfront were almost entirely redesigned for the Barcelona Paralympics in 1992. Since then all the city's development has been carried out within an accessibility framework. So, even historic Barrio Gotico, famous for narrow, atmospheric alleys and higgledy-piggledy cobbled streets, has sightseeing routes adapted for wheelchair users and excellent guided tours for audio and visually impaired visitors.

The city's public bus fleet is 100% accessible and several Bus Tùristico are now fitted with ramps. Pavements are dropped kerb as standard, many of the central districts are pedestrianised and traffic crossings have both audible and flashing signals.

A wide variety of accessible accommodation's also available ranging from good value three and four star hotels in L'Eixample to 32 family holiday apartments close to the city centre designed exclusively for visitors with disabilities.
2/5

Accessible Derbyshire's great fun for kids

Derbyshire's been on a mission since 2014 to become the most accessible county in the UK. The Accessible Derbyshire charity, founded three years ago by two local mothers with disabled children themselves, has spearheaded the effort.  From installing Changing Places toilet facilities in over 15 locations, to offering respite support for carers, developing fully accessible swimming pools, and providing mobility hire including all-terrain wheelchairs and tramper vehicles, the foundation has done wonders the better the county.

Local communities are keenly invested in Accessible Derbyshire too, so visiting kids have access to horse riding, cycling at Wheels for All centres, guided rambles and a wide range of sporting activities across the entire county. There's an excellent choice of recommended accommodation from self-catering cottages to hotels and the Peak District National Park also has a growing number of adapted camping pods surrounded by gorgeous scenery and ideal for family holidays.

But probably what's most appealing about Accessible Derbyshire is the quality and quantity of practical information for families. Everything's covered, so you can plan ahead for a day out or a longer break and confidently promise kids a fantastic adventure and know it's going to happen.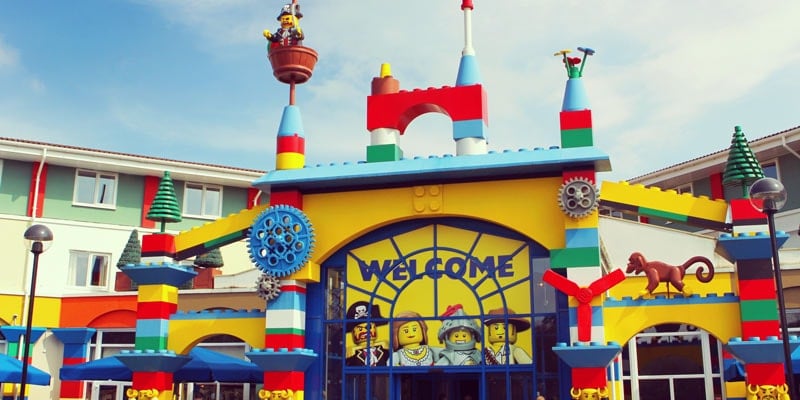 3/5

LEGOLAND Windsor: UK's most accessible theme park

Over 95% of the rides at LEGOLAND in Windsor are wheelchair accessible which puts it well ahead of any other theme park in the UK at the moment.

The LEGOLAND hotel's fully accessible and you can book adapted theme rooms for kids if they're up for being a pirate or a princess for a few nights. Plus, the resort invites parents to contact them directly before booking to discuss any specific requirements or equipment.

But, even if you're just planning a family day out, LEGOLAND's worth considering for the queueing policy they've in place exclusively for children with disabilities. Basically there is no queueing: kids and carers are given a wristband and have instant access to rides. This is a big plus for all disabled visitors, but works particularly well for children with learning difficulties where the concept of waiting's sometimes difficult to understand.
4/5

Bendrigg Trust family adventure holidays in Cumbria

Finding an outdoor adventure for kids where the whole family can get involved isn't as easy as it should be. For over 30 years, Bendigg Trust in Cumbria have made it their sole aim to challenge perceptions of disability, build confidence and offer access to a wide range of activities in a safe and inclusive environment.

Encouraging kids to develop skills, interact and express themselves creatively through art, play and sport is where Bendrigg excels. Team members are experienced with kids of all abilities, facilities include an adapted sports hall, 15 acre grounds, a sensory room and a choice of fully accessible accommodation to suit specific needs.

The Trust offers affordable family breaks all year round and there's no age limit to the accessible adventure.
5/5

Disney Magic accessible cruises from Dover

If kids are up for a high seas adventure, Disney Magic has a choice of accessible cruises from Dover in 2017. Destinations include Barcelona, round Britain and the Norwegian Fjords (with a Frozen theme, naturally) and journey lengths vary from seven days to two weeks.

Disney Magic's one of the smaller ships in the fleet but still weighs in at a mighty 11 decks and 2700 passengers. 20 fully adapted staterooms are available for disabled passengers and additional equipment can be supplied on request to meet specific needs.

Magic was fully refitted in 2013 and now has the largest kids' spaces afloat with outsize Andy's Room from Toy Story, Oceaneer Club and Lab for 3 – 12 year olds on a single deck, Marvel's Avenger Academy and a choice of hang-out areas for older kids.

Most of the children's clubs, shows and character experiences are accessible and Disney staff are well trained but cruises tend to be weighted towards wheelchair users. Wide elevators, decks and doorways make getting around easy, although none of the three swimming pools are fitted with a hoist.

It's also worth remembering, you're kind of stuck on board once you're sailing. So speaking to a Disney representative before booking's the best way to assess whether a cruise is a good fit for your child. The number to call from the UK is 0800 171 2317.

Special thanks to Carrie-Ann Lightley and Tourism for All for advice and recommendations.