Win stylish beach accessories from Gandys
Treats for your next holiday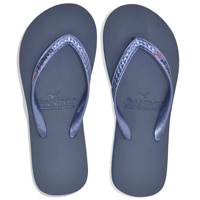 Brothers Rob and Paul Forkan set up Gandys in their bedroom in Brixton in 2012, as an independent and creative brand. They soon found success selling a unique range of flip flops and Gandys has now evolved into a lifestyle brand for spirited travellers around the world.
Inspired by the tragic loss of their parents in the 2004 tsunami, Rob and Paul also set up a charitable foundation, The Gandys Foundation. Their foundation supports the Orphans for Orphans initiative, which aims to build children's homes around the world for fellow orphans. All Gandys products are designed in London, inspired by the brothers' passion for travel and fuelled by giving back.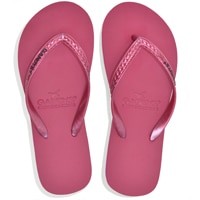 The brand first became known for its iconic flip flops, which remain very special to Gandys. The flip flops have been carefully developed over the years to ensure the balance of comfort, endurance and style, whether you are relaxing with the kids on the beach or taking a stroll around the city. Gandys bohemian round towels are just as cool and will make a stylish addition to your next family holiday. Enter below for your chance to win both!
Perfect holiday prize:
A pair of Gandys flip flops
A stylish round towel
To win, enter the simple question below.
Competition closes at midnight on Sunday 12 March 2017. Good luck!