Thinking about the UK for an Easter break this year? Right now Tripbeat members can access fantastic discounts for 4-star hotels from the Kent Coast to North Wales. It's free to join Tripbeat and the benefits start straight away. Take a look at six perfect places for a UK break and see how much you could save with your Tripbeat membership.
Kids love an Easter break in the Lake District
A visit to the Lake District is another great Easter or May half-term tradition and with good reason. England's largest national park, it's basically a natural adventure playground for families and just about everything opens again in spring.
If you're feeling bold, and you have older kids, rock climbing in Keswick is as exciting as it is challenging. Alternatively, take things easier and hire a kayak for an hour or two on Derwent Water. Although, several of the lakes have well-marked walking routes, so you could think about a stroll round Buttermere or a bit of mighty Windermere instead.
Of course there are endless cute country pubs to tempt you in the Lake District, but for something fast and sweet, don't miss the Grasmere Gingerbread Shop. Romantics can pay homage to William Wordsworth in Grasmere too, his grave is at St. Oswald's church, just behind the shop. Tempted to stay longer? We can recommend the pretty cottages at Traveller's Rest Inn at the foot of Helvellyn mountain.
Join Tripbeat for free, save up to 31%* on 4-star Lake District hotels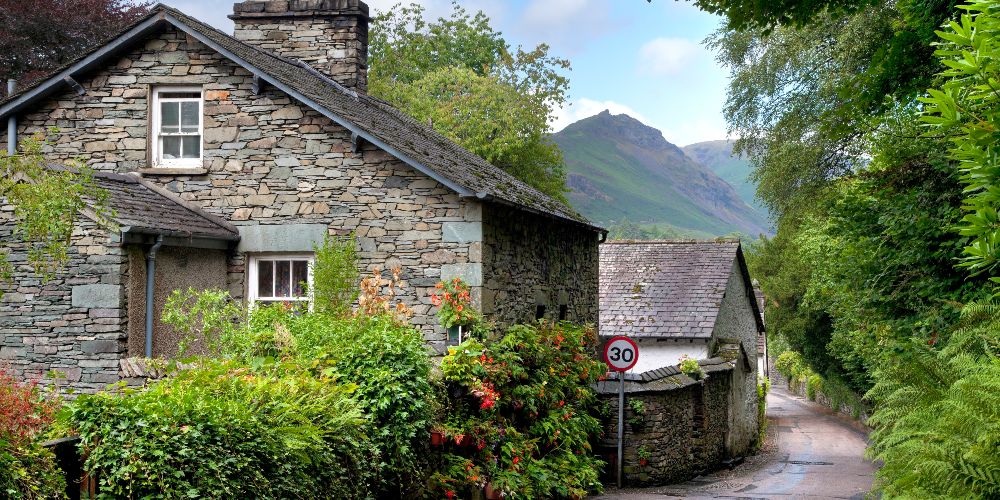 Only Tripbeat members benefit from these fantastic offers.
Getaway to the beach at Botany Bay
Not the Botany Bay in Australia, this one's much closer to home in Kent. Stunning Botany Bay beach is famous for its white cliffs and chalk stacks, and a great spot to remind yourself what fun the UK coast is for a break at Easter or May half-term.
Playing in the surf, exploring rockpools, and hunting for fossils are all part of the beachy deal here. Plus, the Saxon Shore Way runs along the clifftop so you can easily walk to other local beaches like Joss Bay. Or, if you don't mind a little more legwork, Margate is nearby too for lots of good old fashioned seaside traditions.
Although if you want to stick closer to the beach, Botany Bay Hotel serves classic pub food with amazing sea views. And just to be on the safe side, RNLI lifeguards are on duty at Botany Bay from 27 May this year, just in time for half-term.
Up to 17% off* 4-star Kent beach hotels when you join Tripbeat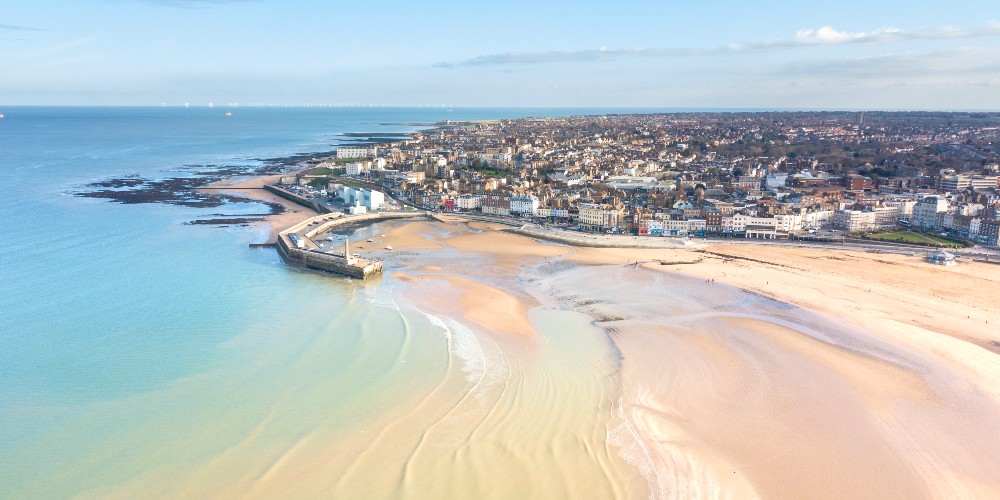 Only Tripbeat members benefit from these fantastic offers.
Bristol brings city fun to an Easter break
A UK city break with kids is a great fit for Easter or May half-term, you just have to pick the right city. For now, Bristol couldn't be more right. Not only is it lively, it's home to some incredible museums and even just walking around is interesting: it's Banksy's home town so keep your eyes on the walls.
There are some great parks for younger kids, although older ones will like Brandon Hill because they can climb up 32m high Cabot Tower and get an eyeful of the city down below. Think about joining Tripbeat and you an add a Fun, Flexible Treasure Hunt Around Bristol to your break. It's a great way to discover hidden gems and the cryptic clues are a lot of fun for junior explorers.
As well as its museums, historic harbour, endless parks and even places to take surfing lessons, Bristol is big on food. In fact, repurposing maritime warehouses as restaurants is one of the city's newest traditions, so get ready to eat well. Finally, don't miss a chance to gaze at the legendary Clifton Suspension Bridge. Or better still, stay at Avon Gorge by Hotel du Vin which overlooks the icon and also offers spectacular views of the rest of the city. Worth a sleepover? We think so.
Join Tripbeat free today and save 26%* on 4-star hotels in Bristol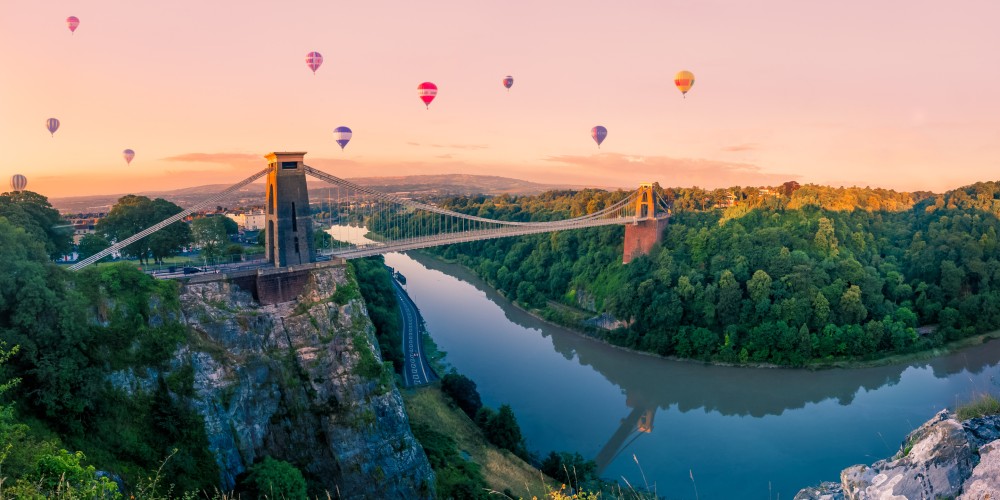 These amazing offers are only available to Tripbeat members.
Dunham Massey Deer Park, Cheshire
Looking for something a little wilder in an Easter break? Head to Dunham Massey Deer Park in Cheshire, where it really is wild and wonderful come spring.
This is perfect strolling around territory and you can even bring the dog, on a lead, of course. Expect kids to be suitably impressed by the resident herd of fallow deer grazing in the shade of the park's ancient trees. But they should also keep an eye out for owls and woodpeckers as well as rare beetles. In fact there's so much wildlife here, you might want to visit more than once. If that sounds like a plan, The Belmore is a good choice for families and another hotel that you can save money on by joining Tripbeat for free today.
Save 18%* on 4-star hotels in Cheshire when you join Tripbeat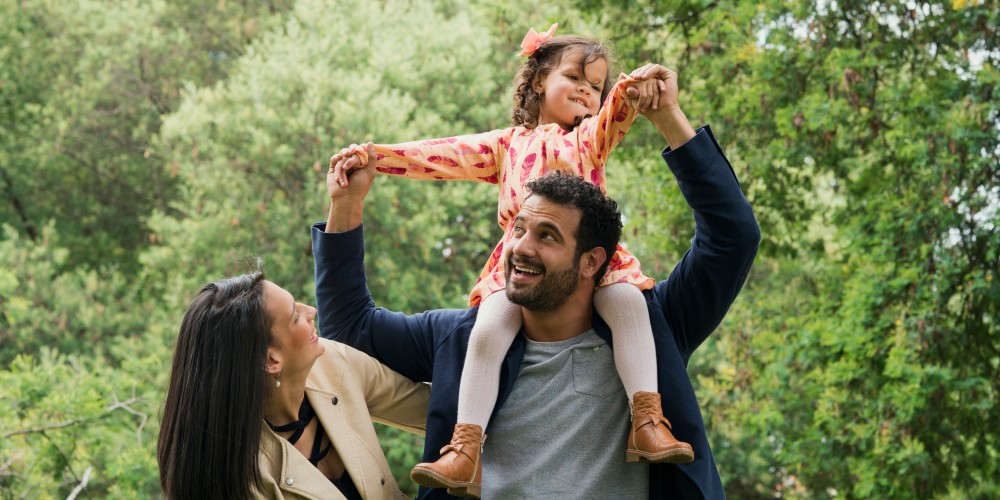 These amazing offers are only available to Tripbeat members.
York makes history a thrill for kids
Everything about York says ideal Easter break from its cobbled streets to the grandeur of York Minster. Kids with a passion for all things Viking, shouldn't miss Jorvik Viking Centre, not least of all because you're taken around the exhibits in little carriages. You might not want to walk right round the city's medieval walls – it takes about two hours – but you should take a short stroll, it's free and a true York original.
Obviously you'll want wander down the Shambles too. It's one of the best preserved medieval shopping streets in Europe and, even if that means nothing to kids, they won't be able to resist the sheer quaintness. Stop off for afternoon tea at Elmbank Boutique Hotel or think of staying over. It's a charming hotel, in a great location for exploring York and Tripbeat members benefit from discounts here this Easter.
Join Tripbeat today and save up to 21%* on 4-star hotels in York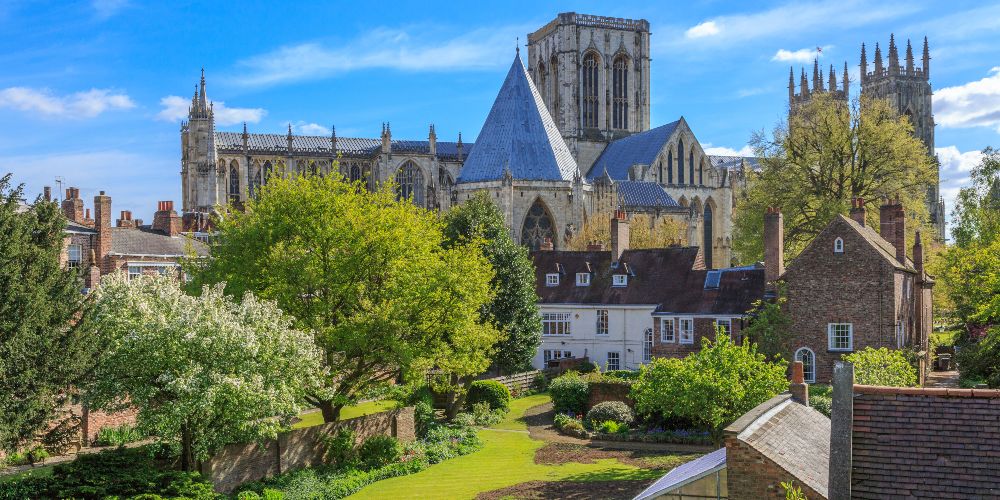 These amazing offers are only available to Tripbeat members.
North Wales is up for a wild Easter break
Snowdonia, now know as Eryri, National Park is prime territory for a seriously adventurous Easter break. It stretches across more than 823 square miles in North Wales and is home to Yr Wyddfa (Snowdon), the UK's highest peak, outside Scotland. If you want to ascend that giant without hiking all the way, the Snowdon Mountain Railway takes you to the top and the journey is stunning.
However, if older kids are up for a climb, think about booking a hike to the summit with a local guide. Easy to do if you join Tripbeat, because that's just one of 1000s of discounted activities members can access in the UK and around the world.
Join Tripbeat free, save up to 33%* on 4-star hotels in North Wales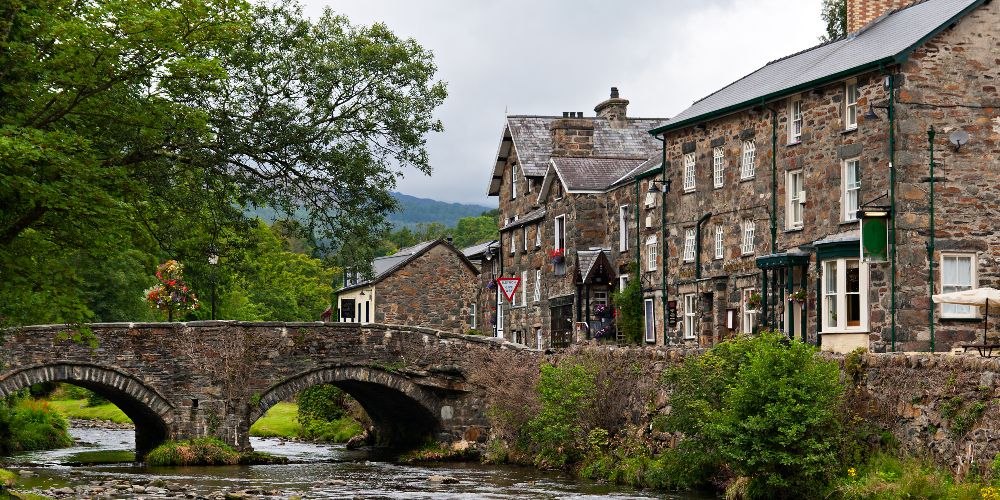 These amazing offers are only available to Tripbeat members.
Join Tripbeat for free today
Start saving instantly on your Easter break
HOTELS Up to 60% off over 600,000 hotels worldwide
RESORTS stays from £299 a week across the globe
TOURS Up to 50% off over 50,000 private, group and tailor-made tours
ACTIVITIES Discounts on over 345,000 activities
CAR-HIRE at member preferred rates
FLIGHTS Access to discounted flights
CRUISE Save up to £500 per couple on cruises
PERKS Save £400 a year on everyday shopping
Join Tripbeat here. It's free and you can save instantly on an Easter break this year. Or just have a look around for deep discounts on year round breaks. It's free to join, and there's no obligation to do anything except save on family travel 365 days a year.
*Prices correct at 22 March 2023