Val Thorens family ski breaks are back this winter. After 18 months, Europe's highest ski resort reopened on 20 November 2021. It's one of the first European resort to open this year and it doesn't close until 8 May 2022.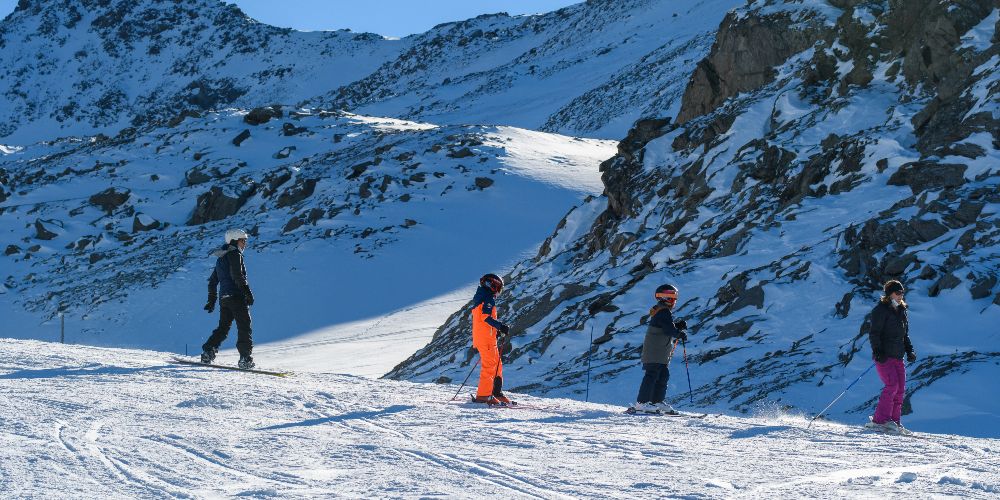 As you might expect, there were huge celebrations across Europe this weekend as European ski season opened again after more than 18 months. Family Traveller were among the first 15,000 skiers in Val Thorens on 20 November 2021 for its opening weekend.
Skiers have had a long wait to get back on the slopes, so the atmosphere felt very festive. We had blue skies and, although mask-wearing is mandatory in lift lines and inside gondolas, there was a relaxed vibe and everything seemed safe.
Val Thorens is almost fully booked until May 2022 and all hotels are offering full cancellation policies in the event of another lockdown – the Head of the Tourist Board here is adamant that won't happen. So if you're thinking about Val Thorens for your next family ski holiday, read on.
Val Thorens family ski breaks take you higher for longer
The highest resort in Europe and part of the massive Trois Vallées ski area, Val Thorens is a skiing legend. It's the resort that was called, 'too high and too cold', when it was first built in the 1970s. Turns out all that height and chill is a major attraction. Val Thorens is now one of the world's best ski resorts, celebrates its 50th Anniversary in 2022, and 1000s of skiers were there for its opening on 20 November this year.
Val Thorens is regularly named, 'Best Ski Resort in the World' as well as 'European Best Ski Resort' and 'Best Ski Resort in France'. It has one of Europe's longest ski seasons, a network of over 180 lifts and it's snow-sure well into spring, at altitudes of up to 3000m.
But, you don't get to be the best of the best just on natural advantages.
Val Thorens is technically brilliant, no arguments there. But it was also one of the first resorts in Europe to invest in non-ski activities for families, recognising that great skiing alone doesn't always make a great family ski holiday.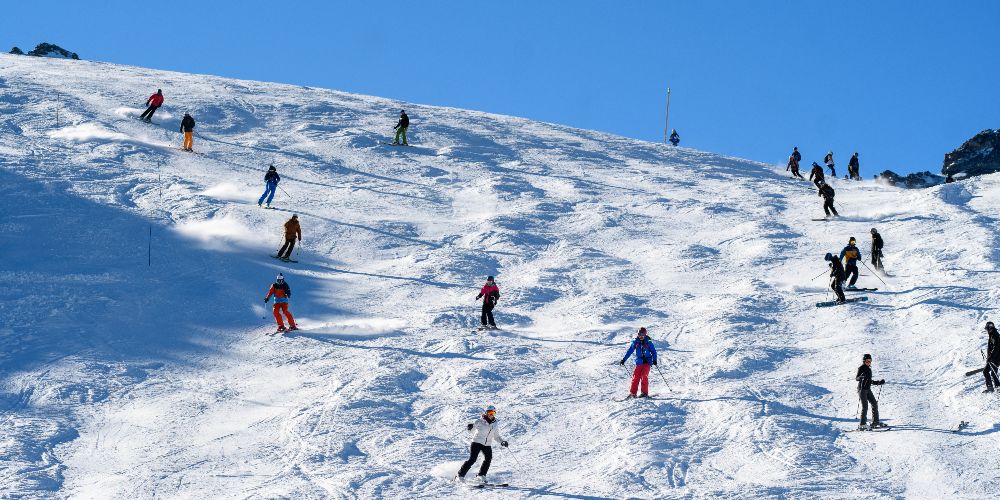 What to get excited about on Val Thorens family ski breaks 
If you're looking for cutesy Alpine charm, you won't find it in abundance here. But what Val Thorens lacks in authentic architecture, it more than makes up for in imaginative activities, outstanding ski schools and excellent nursery slopes right next to the village.
Val Thorens is also a Famille Plus resort which means outstanding childcare, family activities and events, family-friendly accommodation and great value on everything from restaurants to lift passes.
What's new and what's still amazing  at Val Thorens
Cosmojet Toboggan: the longest toboggan run in Europe and still safe enough for kids from age five.
Bee Flying double zipline: 1800m long, heights of up to 65m and available to kids from age 14.
Family snow parks: VT Fun ride is made for kids and a first for Val Thorens and France.
Dog Sleds: kids as young as two can try family husky sledding with professional mushers.
Snake Gliss, fat biking, snow karting, ice skating, snowshoeing, snow mobile tours.
Pow Surf: snowboarding without bindings, think surfing, but on snow.
White Challenge: the ultimate outdoor Escape Game arrives at Val Thorens this winter.
Underground Laser Game: another new arrival for 2021/22.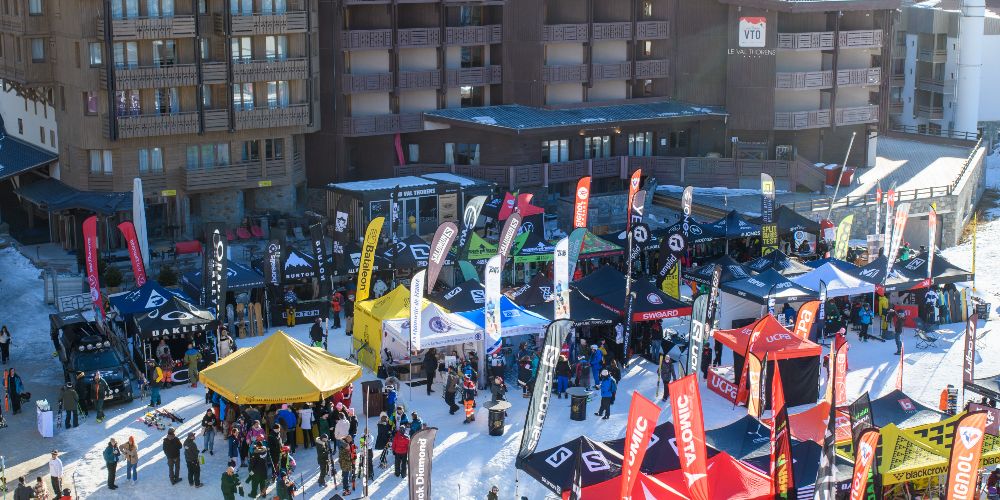 The best range of family friendly places to stay this winter
Skiing will always be Val Thoren's biggest asset. Apart from the 500km of groomed runs across the area, the resort has one of the best snow parks in Europe and world-class freeriding at nearby Orelle. But what about eating and sleeping?
There are almost as many restaurants in Val Thorens as runs and the resort's now one of the Trois Vallee food giants. No mean feat considering its near neighbour's Courchevel.
Family accommodation is better than ever for 2021/22
Val Thorens is one of the earliest ski resorts to open in France this year. And ski season runs right through until May 2022. Visit Val Thorens and see what's happening right now and for its 50th Anniversary celebrations in 2022.
This article contains affiliate links. We may earn commission when you click on them. This does not influence our editorial standards. We only recommend products and services we believe will enhance your family travel experience.