Winter-sports expert Abigail Butcher gives parents the lowdown on the best ways to get your kids on the mountains this winter.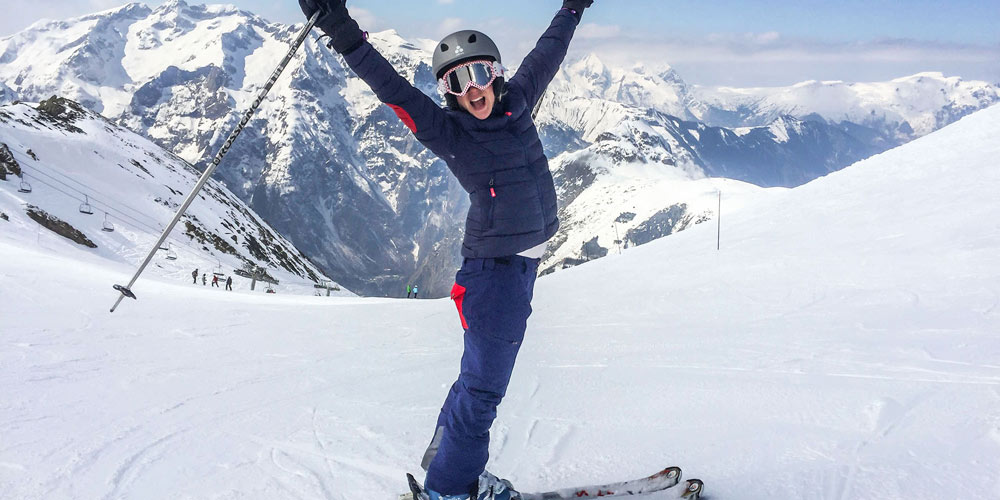 1/8

Make learning fun

Don't pressurise them to learn to ski or snowboard. Make learning a game, particularly when they are young.Former pro-snowboarder Chris Moran, father of seven-year-old Harry, explains: 'We spent loads of time with Harry mucking about in the snow when he was little – making snowmen, playing for ages. He first stood on a snowboard when he was 18 months, but that was literally it. We made learning a game because we wanted him to love it, and only have good experiences on the snow. As he got older, we taught him to ski, and he loved the idea of pizzas and chips (the analogies used for snowplough and parallel turns in skiing) and just had fun.' Chris says that often they will sit and have a picnic on the slopes, perhaps next to a jump where they can take in the view and watch others catching some air – and now go over jumps themselves.

The same fun element must be there for teenagers, says Derek Chandler from Marmalade Ski School in Meribel. 'With younger kids, the delivery has to be much more actions rather than explanations – adults generally like to have a good explanation to back up the action,' he explains. 'With teenagers, it is somewhere between the two. There needs to be the right amount of words, but get the balance right – the longer you spend talking, the less skiing you do! 'The key thing for everyone learning to ski – young, teenage, middle-aged and beyond – is that the whole process needs to be fun. As long as they are having fun, they're in the correct environment to pick up the right skills.'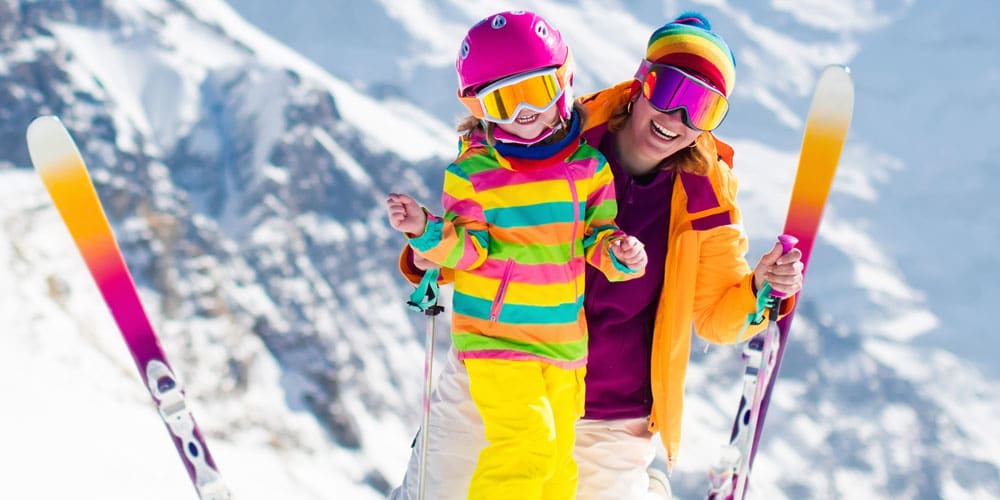 2/8

Pick your resort wisely

Resort choice is key – don't just pick a resort because you and/or your partner/husband/wife used to ski there before you had a family. Work out where is best to take your children, not yourselves – safe nursery slopes, good things to do off the mountain and so on. 'So many parents make the mistake of choosing a resort because they like it, but fail to think about all the new factors that come into play once children are involved: what there is to do off the slopes, for example, and things like the home run back to the resort – is it narrow and busy? Is it asking for problems?'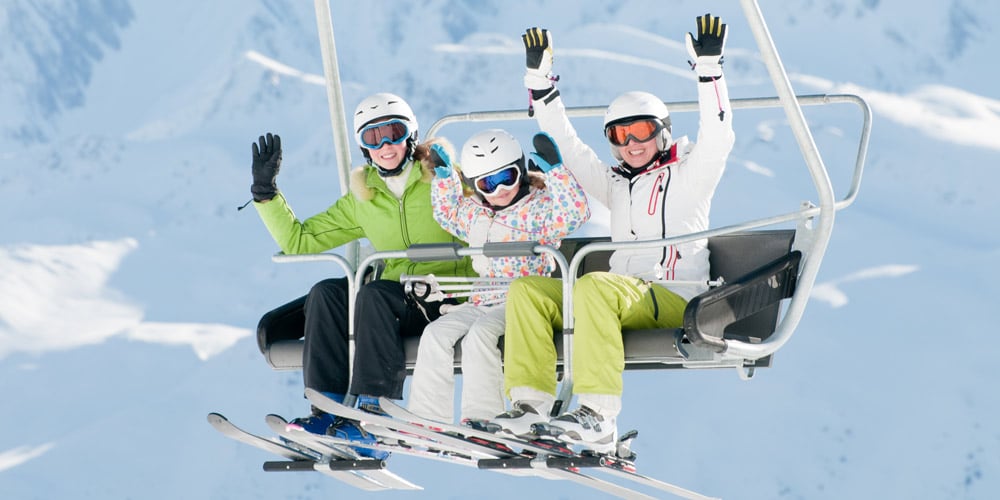 3/8

Don't rush them

Let your children enjoy holidays in the mountains when they are little and learn to ski in short, sharp bursts – don't dump them in ski school and let them get on with it. They will get tired, confused and it will be a very alien environment. Add fatigue to that and you have a recipe for disaster. 'I've started weeks with 12 kids aged 10-13, and finished with half that – even at that age, it exhausts them. They can't ski all day, every day, like their parents,' says snowboard instructor and father of two Jim Pollard. 'It helps if they're able to ride a scooter before they go – they'll then be used to balancing and coordination.'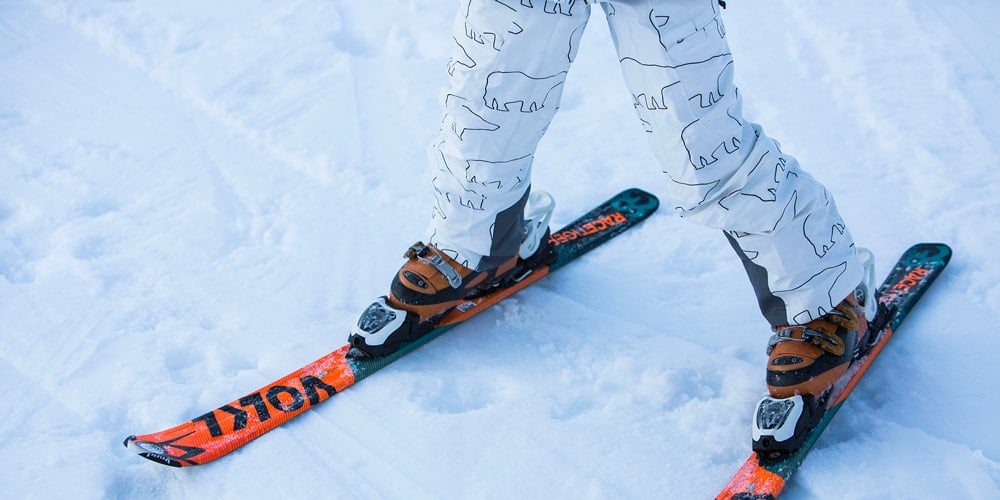 4/8

Buy proper clothing and have lots of spares

When I first learned to ski, aged 13 with school, I hated it. I was cold the entire
time – I still get very cold on the slopes – but my parents, who were then non-skiers, bought me a second-hand ski suit that was neither warm nor waterproof. Children hate layering up, but it's the only way to keep them properly warm. Do your homework, ask for advice on what layers they will need – generally, a base layer on top and bottom, a warm fleece, a second jacket if necessary under an outer coat, as well as gloves and scarves if it's cold. Pack some extra gloves, too, and send them off with snacks in their pockets.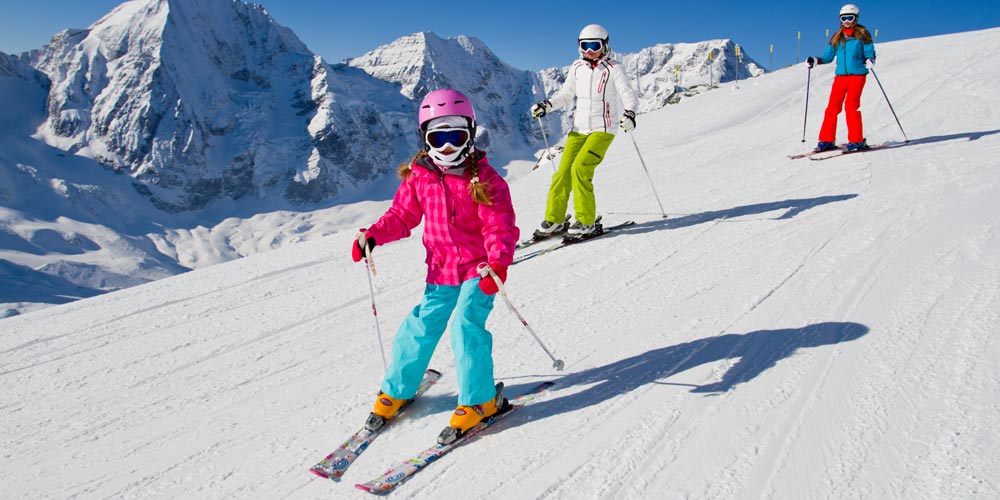 5/8

Let your kids decide whether to ski or board

Tammy Esten, founder of MINT Snowboarding in Morzine, has taught countless children to 'shred'. 'I truly believe kids should be given the choice whether to ski or snowboard. It might take a little longer for young kids to become independent of adult help on a snowboard than on skis, but it definitely doesn't limit the amount of fun they have! Snowboarding is a very natural stance for small kids, there is no issue with not having the physical strength, and I believe they are less at risk of injury compared to on skis,' she says. 'That said, don't have your kids learning to ski and snowboard at the same time, let them choose one or the other. If they are trying to learn both at the same time it reduces progression in one or the other or both – as well as leading to frustration.'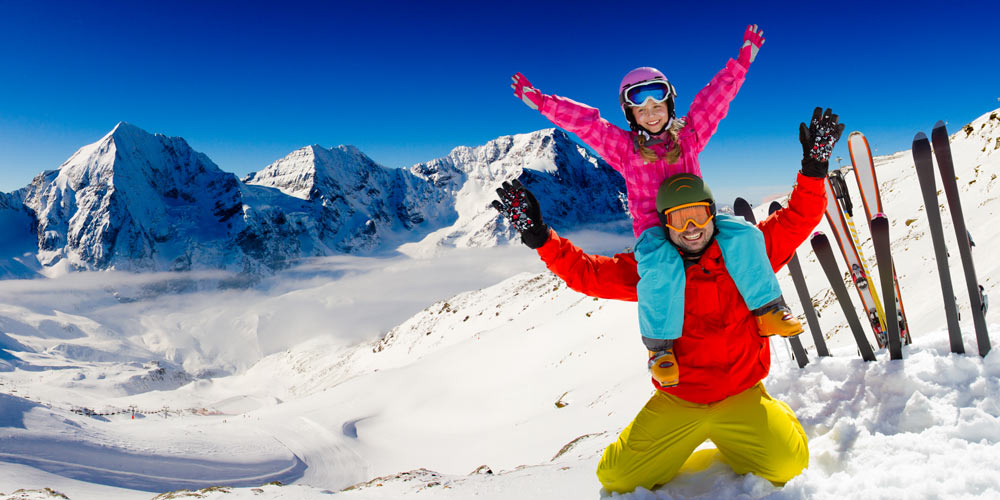 6/8

Don't buy all the equipment

Unless you plan to take your children on three or four ski holidays a year, investing in ski kit – especially skis, snowboards and boots – is best done when they're older and growing less fast. These days, with the addition of ski carriage costs on airlines, it is often much cheaper to hire equipment in-resort. Intersport, for example, has a huge range of kids' skis and snowboards, and allows you to change day to day – so if your child wants to learn to snowboard, but decides against it, he or she can go back to skiing. Technology is also changing very fast, and a brand-new snowboard such as the Burton Riglet, specifically created for playtime and learning for young children, will be a better option than an old clunky snowboard that doesn't fit. Similarly,
with the price of ski clothing, borrowing is a good option – though if you buy wisely, they can use the stuff at home. All parents we spoke to for this feature advised using a backpack with reins for the very first stage of learning, so you can control your child's speed and help him or her when they fall over.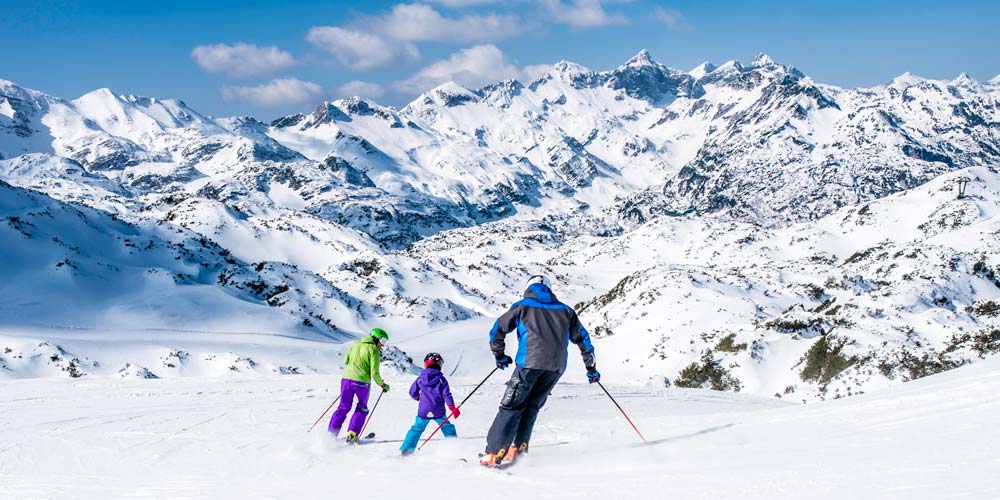 7/8

Get professional lessons

While it's generally accepted to be fine to start your children on a nursery slope/play area if they are little, and you can run alongside, it's important to book them into ski school or for a private lesson to brush up on their technique. Particularly if they are teenagers. One good way of doing this is to send them for lessons at your local dry slope or indoor snow centre so you don't 'waste time' on the slopes – but not all children will want to do this, and you may not have one close by. Ross and Freya Woodhall spent many years living in Alpe d'Huez, France, and Ross is now an established ski photographer working across the world before working as a snowboard instructor. They have four children, all of whom have now tried skiing and snowboarding. 'The kids all did a six-week course at our local slope and could manage snowplough well before we took them for their first ski holiday. We booked the eldest two, who were four and six, into ski school, and had a nanny for the youngest (two years and a baby). The next time we went was two years later, and then they all went into ski school,' explains Freya. 'As parents, it is lovely to be out with your kids, and they can get down anything now, but we will occasionally book them into some lessons to perfect their technique.'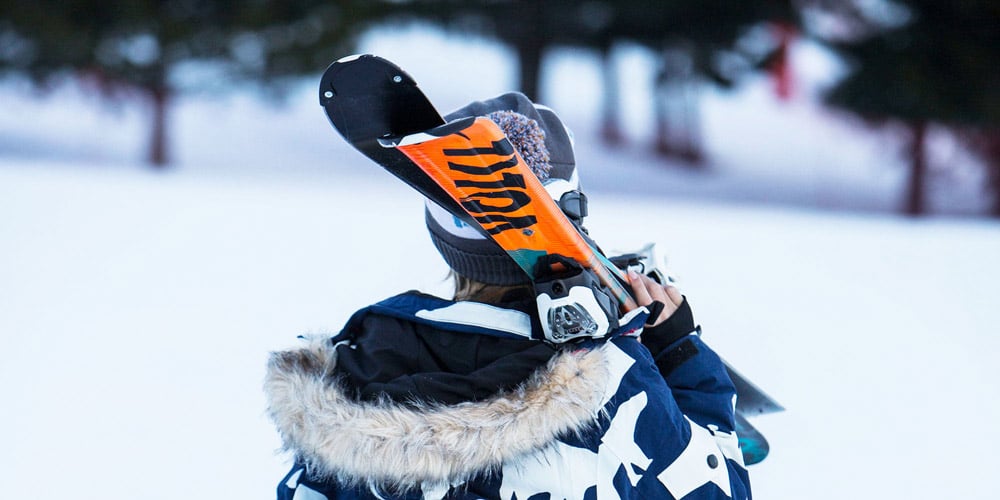 8/8

Late season is always a winner

Finally, advises Chris Moran, try to go as late in the season as you can. 'It's a less alien environment for them – not so many gloves, hats and goggles to carry, they can ski in a hoodie and pants, you can picnic on the slopes, enjoy the sunshine and it's not as formidable,' he says. 'The cold is tiring, too.'