Why drive?
It's not often you can take a car on a journey knowing you're doing your bit for the environment. Amazingly, that's the case when you drive to the Alps. Your carbon footprint is a lot lower than if you and the family fly (even more so if you have a hybrid or EV (there are more than enough charging points along the way).
More to the point, you can avoid busy airports and luggage restrictions, take food from home (if you're self-catering), or shop in cheap hypermarkets en route.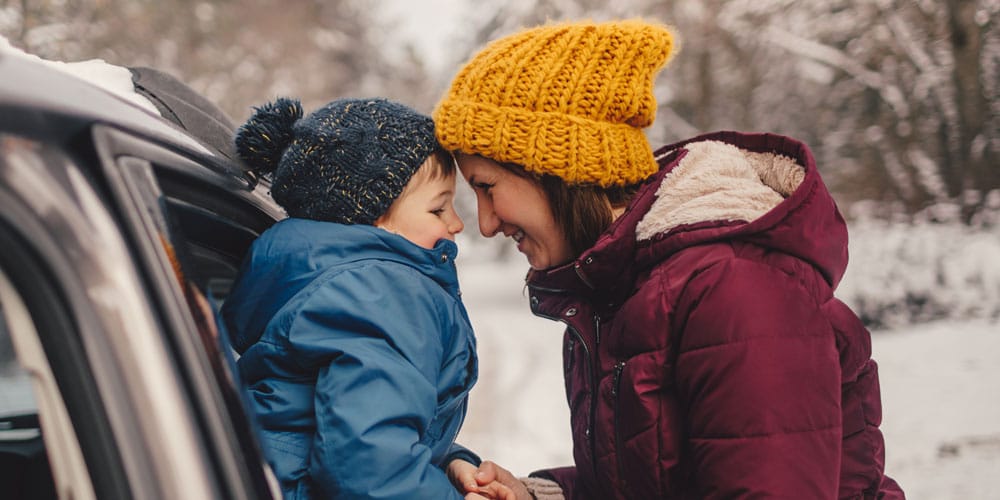 The journey
The average journey time for the 750 or so miles is about 12 hours, allowing for stops – not a lot different from the time it takes to fly, taking into account driving to the airport, transfers and so on. You'll save money compared to four people flying – and your luggage gets to your destination the same time you do.
Before you leave, have your car checked. Make sure your antifreeze is topped up and you have plenty of strong windscreen-wash solution.
The checklist
In most European countries, by law, you must carry:
(on-the-spot fines of up to €135 can be imposed for not having these items)
a warning triangle

a reflective safety jacket

a breathalyser

a first-aid kit and headlamp converter kit

a GB sticker (you can buy such a kit through the

AA Amazon store

for about £30)
In some mountainous regions, it's also mandatory to carry:
snow chains

have winter tyres fitted (you can rent or buy snow chains before you leave – and if you're wise, you'll practise fitting them in the comfort of your drive)
You should also carry:
a snow shovel

tow rope

tough warm gloves

a good torch (in case you actually have to fit your snow chains in the mountains)

a decent windscreen scraper

de-icer
What you don't want, particularly with kids in the car, is to get stuck in traffic jams – which can develop as you get close to the resort, particularly on changeover day.
Top tip: time your arrival for the early hours or late evening.
Where to drive
Here are some of the quickest resorts to reach – when it comes to both driving from home and flying into the nearest airport (in case you're skiing with people who want to fly instead).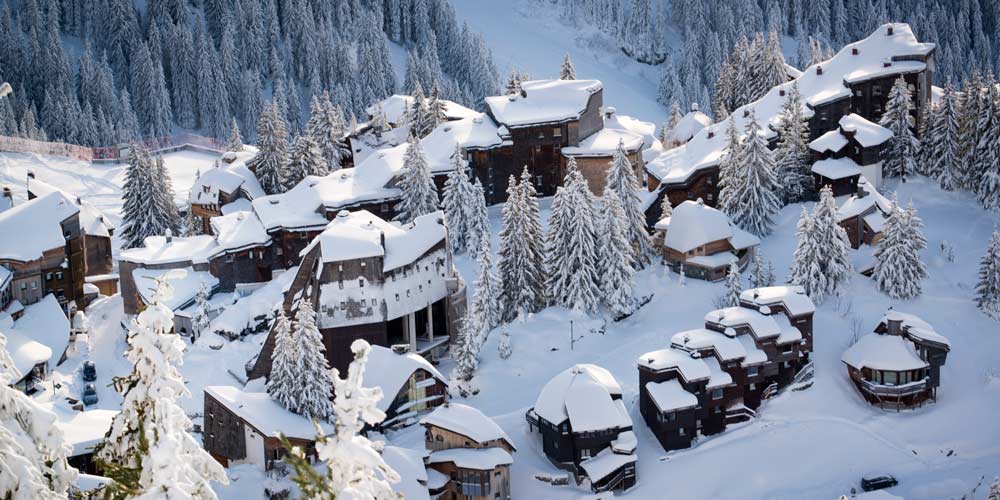 Not only is the Portes du Soleil one of the biggest ski areas in Europe, it covers two countries (France and Switzerland) and has fabulous resorts for families. Favourites are the village of Les Gets (small, quiet with lovely family chalets), then Morzine (larger and livelier with excellent family activities) and Avoriaz (the highest, with slope-side chalet apartments and an amazing leisure centre). These resorts are some of the quickest to reach from Calais – the drive takes 8-9 hours. The airport transfers are short too – from Geneva, Les Gets is a 75-minute drive, Morzine takes 90 minutes and Avoriaz 1 hour 40.
More info & family chalets: Sno.co.uk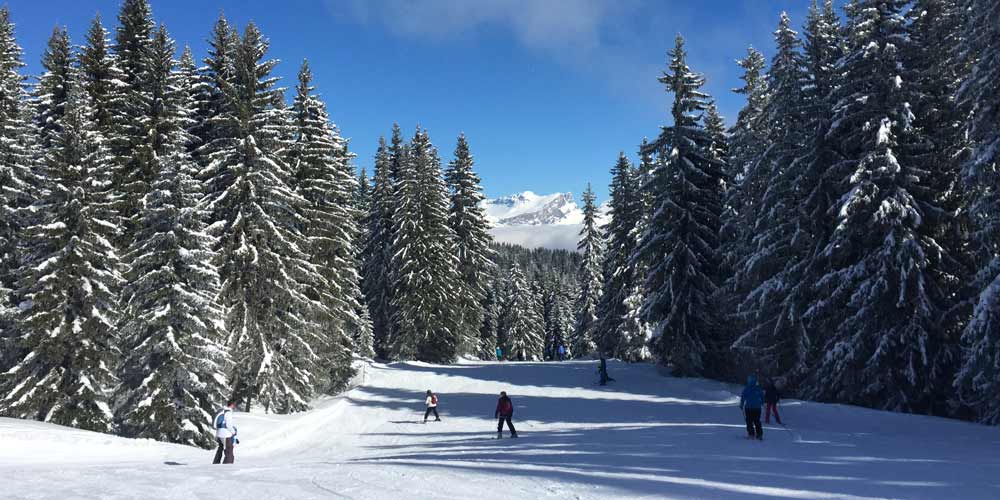 The Evasion Mont Blanc ski pass groups together the charming French village of Saint Gervais les Bains with Megève, Saint-Nicolas de Véroce and Combloux. Altogether there are 400 kilometres of trails including lots of gentle family runs. Package holidays are a rarity in this region, which means school holidays can be quieter than other resorts and makes it popular for independent self-drive holidays. It helps that the village is only around 9 hours drive from Calais. For those flying in, the airport transfer from Geneva lasts around 1-1.5 hours.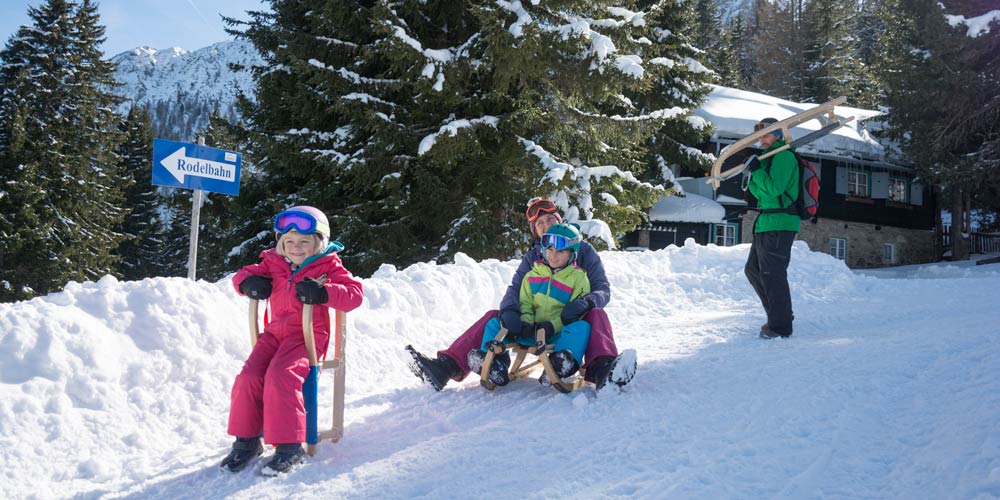 There is a whole clutch of delightful ski villages a short drive from Innsbruck, which you can reach by road from Calais in around 11 hours. They are grouped together for marketing purposes under the umbrella Olympia Skiworld, but they are quite separate and all have excellent family skiing. Gotzens/Muttereralm is just 30 minutes from the city and set on a plateau above it, Oberperfuss is a mere 20 minutes' away and Kuhtai, with more extensive high-altitude slopes, is 40 minutes from Innsbruck. The city is home to Innsbruck airport for those travelling by air who can then hire a car or use public transport to reach the slopes.

More info & ski packages: Austria.info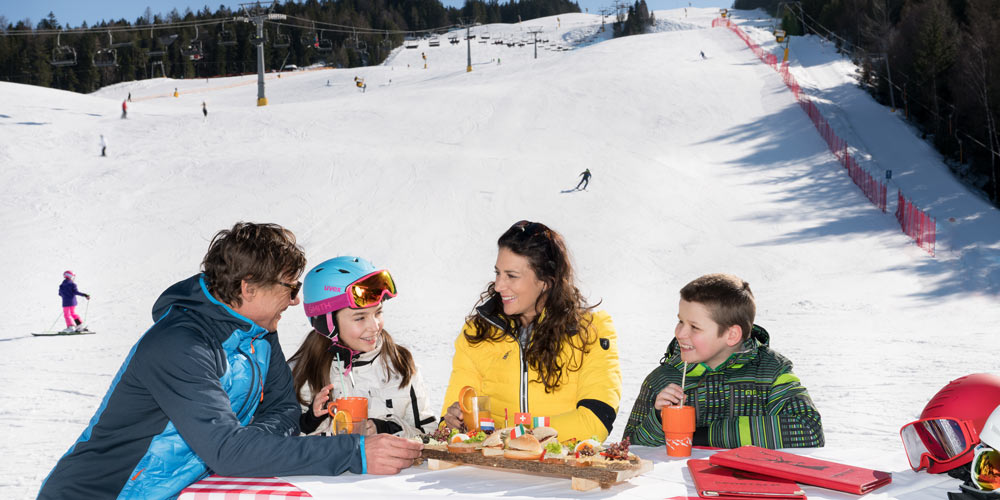 From Calais, drivers can reach the elegant resort of Seefeld in around 11 hours – the resort is splendidly set on a scenic heavily wooded plateau above the Inn Valley. Seefeld has decent alpine runs and good beginners' slopes, but is also famed for its fabulous network of cross-country runs – there are nearly 190 miles of trails. Alternatively, Innsbruck is the gateway airport and just a 30-minute transfer away.
More info & family hotels: Inghams.co.uk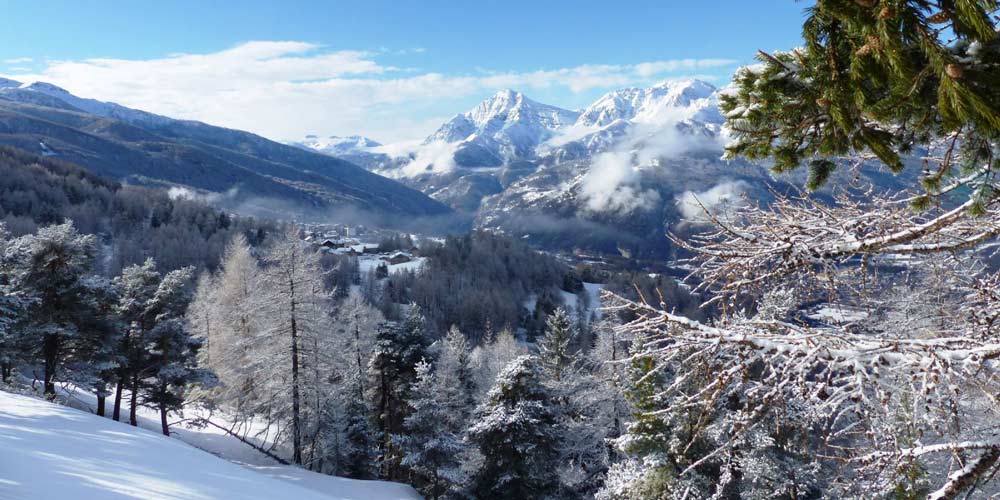 Sauze used to have an only partially justified reputation as a raucous resort, but its image as a friendly and attractive mountain village, perfect for a family holiday, has happily been restored. It does, however, still have some lively bars and excellent restaurants. You can get here in about 10 hours from Calais, or it's a pleasant 90-minute transfer from Turin airport. A major selling point is the wide range of skiing for everyone. Sauze links into the Milky Way network of Sestriere, Claviere, Sansicario and Cesana in Italy and Montgenèvre in France.
More info & chalet hotels: Neilson.co.uk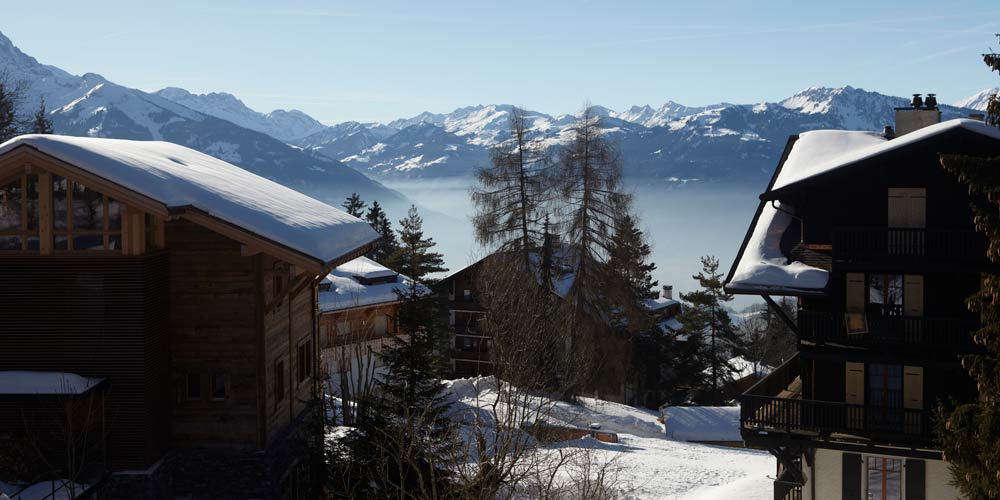 Villars is more of a small town than a village but has much charm and looks out over the Rhône Valley from its sunny plateau. It is also one of the closest Swiss resorts to Calais, with a drive time of about 8 and a half hours. If you choose to fly instead, it's also one of the nearest Swiss ski resorts to Geneva airport, with a transfer time of just 75 minutes. Its proximity to Calais and the airport has made it popular with Brits, many of whom have bought a second home there. It has extensive intermediate slopes and links with the skiing resort of Les Chaux and the glacier above Les Diablerets.
More info & 5-star family accommodation: Chaletroyalp.com
Quick tips
Do make frequent stops …and ensure the tank is regularly filled – none of your usual: 'Oh, we won't stop here – we'll make it to the next services.'
Keep your credit card handy to pay tolls…Return to the Alps through France will cost about £130, depending which route you take.
When you park…lift the windscreen wipers from the windscreen so they don't get frozen to it. And leave the car in gear without the handbrake on unless youpark on a slope, because the brake can freeze on.
Take plenty of in-car entertainment…Load iPads with suitable movies – and take story CDs so the whole family can enjoy listening to Peppa Pig, Thomas The Tank Engine and James And The Giant Peach.