Family ski holidays are fantastic, that's why families go on them year after year after year. But even skiers who look like they were born on Whistler Mountain, had a first time. They fumbled the lift mechanisms, botched turns, looked like an idiot and still – obviously – came back for more. It's an addictive sport is skiing and when it's good there's nothing in the world quite like it. So here are a few ways to fall in love rather than just fall about this winter.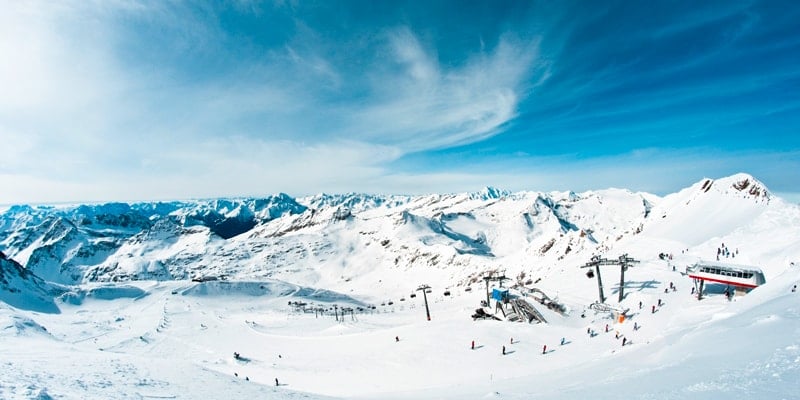 1/5  

Choose the right resort for first family ski holidays
The traditional Savoyard village of Sainte-Foy in the Tarentaise Valley is gorgeously pretty: wooden chalets, snow covered mountains and not a concrete hotel in sight. Several uncrowded blue and green runs and English speaking local ski schools like École du Ski Français and Snocool are ideal for beginners and kids from age three. Apart from being first time and family-friendly in skiing terms, the village's children's clubs and crèche are excellent too. And catered residences are a speciality – more expensive than apartments but perfect for a gentle, guiding hand when you're new to skiing. Plus, Sainte-Foy lift passes are almost half the price of nearby Val d'Isêre, so costs balance out a bit.
If you're up for trying skiing but don't want to spend a fortune on the test-run, Soldeu in Andorra is one of the best value resorts in Europe. It's part of the Grand Valira area – largest in the Pyrenees – and famous for award winning schools El Tarter and Soldeu: both bi-lingual and with a fantastic record for teaching total beginners. The village is liked for a relaxed, family atmosphere and there's a good choice of four star hotels and a five star spa.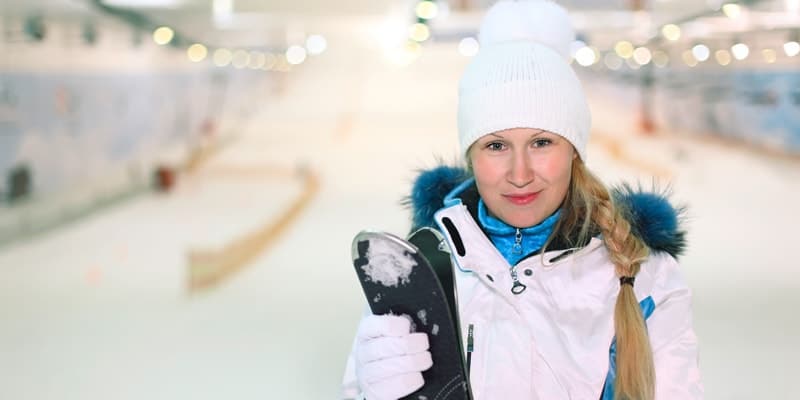 2/5  

Learn to ski (a little) before you go
From Tignes to Telluride, there isn't a resort anywhere without a ski-school but learning a few skills before you go on holiday is a plan – if there's time. What indoor ski centre you pick is pretty much down to where you live in the UK. But if you have the choice between real snow and mats remember: snow is faster but more forgiving when you fall and mats are better for slowly mastering the basic movements.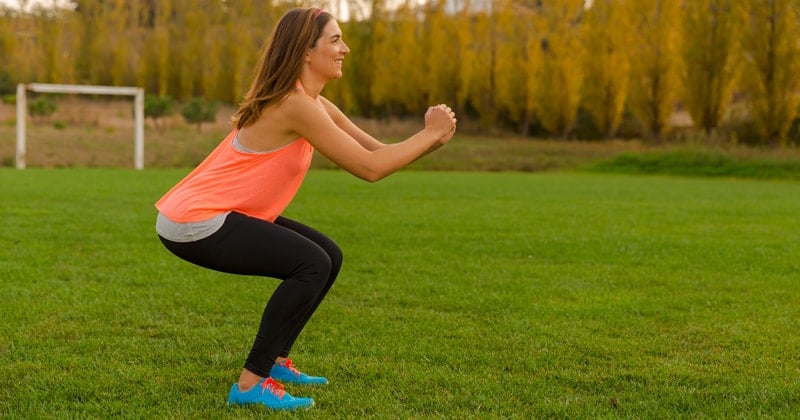 3/5  

Get fit for the slopes
We're not really designed to be permanently bent at the knees with boards attached to our feet. But that's more or less what skiing demands and, the fitter you are, the more you'll like it. Interval training is best for stamina. If you're new to exercise mix five minutes stretching with 10 minutes brisk walking and 20 minutes running. Not a runner? Try upping the pace of the walk for 20 minutes. Thighs are the ski powerhouse so freestanding squats are good for working quads (front thigh) and side lunges are best for inner thighs. Build a bit of core strength to support your back – lying leg lifts are more effective than the medieval torture of crunches and sit ups. And never, ever ignore flexibility: even easy, repeat stretches are good to build a bit of bendiness for first time skiers.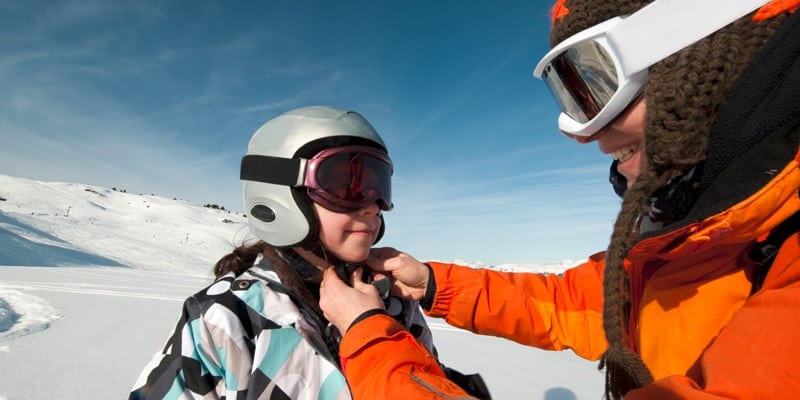 4/5  

What to buy, borrow and pack for a family ski holiday
Looking effortlessly chic as you glide down the Matterhorn may be the next step in your ski fantasy, but rein in your starter expectations. Good sunglasses, thermal tops and leggings, socks and a wool beanie are all essential buys. But when it comes to shopping for expensive outerwear you can find pre-loved gear online in near perfect condition at a fraction of the price. Seasoned winter sports' fanatics will travel with their own equipment, you shouldn't. You can hire almost anything from boots to helmets at resorts and companies are keen to kit you out comfortably. Don't forget swimmies for downtime and remember: staying cosy without getting too hot on the slopes is all about layering.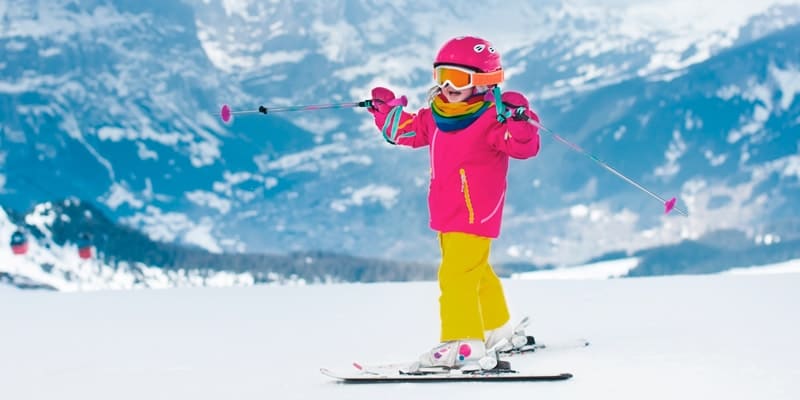 5/5  

10 quick essentials for a happy family ski holiday
Pay attention to travel: choose resorts close to an airport, think about ski-in-ski-out villages to avoid transfers and look for places with convenient ski-schools.
Don't be afraid to fall, everyone does and it really doesn't hurt on nursery or intermediate slopes.
If you're with more experienced skiers, decline their kind offers of tuition. No one ever learned to ski happily from a friend or loved one.
Learn the ways of the lifts ASAP. Most ski-schools will include lift-lessons but it's good to know a little about the different styles of lifts when you're choosing a resort.
Wear a helmet – catastrophic head injuries can happen even on nursery slopes.
Don't promise snowboarding as a definite to under 12s – a kid has to be tall enough to handle a board so some schools have a minimum height requirement.
You won't want to ski all holiday, or weather might not allow you to, so pick a resort with some off-slope action. Look for kids' clubs and outdoor adventure programmes, swimming pools, ice rinks and fun stuff like tobogganing, sledding or snowshoe trekking.
Find out the price of lift passes before you book. Costs can vary dramatically between resorts in ski areas like Trois Vallêes or Grand Valira.
Stay motivated. The main reason first time skiers give up is pushing too hard, too early. Accept there will be off-days, you might progress slower than you'd like and – awful as it sounds – your kids could learn quicker than you. Keep going and don't dismiss the idea of a few private lessons to give you a bit of an extra boost.
Enjoy the après-ski, but not too much. At high altitudes, the slightest hangover feels like kill-me-now misery, dulls your reflexes and slows down your reaction time.
In the mood to think ahead? Take a look at our month by month dream holiday guide for 2022. And don't forget to follow Family Traveller on Instagram and Facebook and share your holiday dreams – or just say 'hi'.