Active family holidays in Lombardy Italy are back for winter 2021. It's the region for Milan and the Italian Lakes. Ski resorts here get more sun than anywhere else in Europe. And they do a lot more than skiing. Check out what's fun on and off the slopes for families this winter.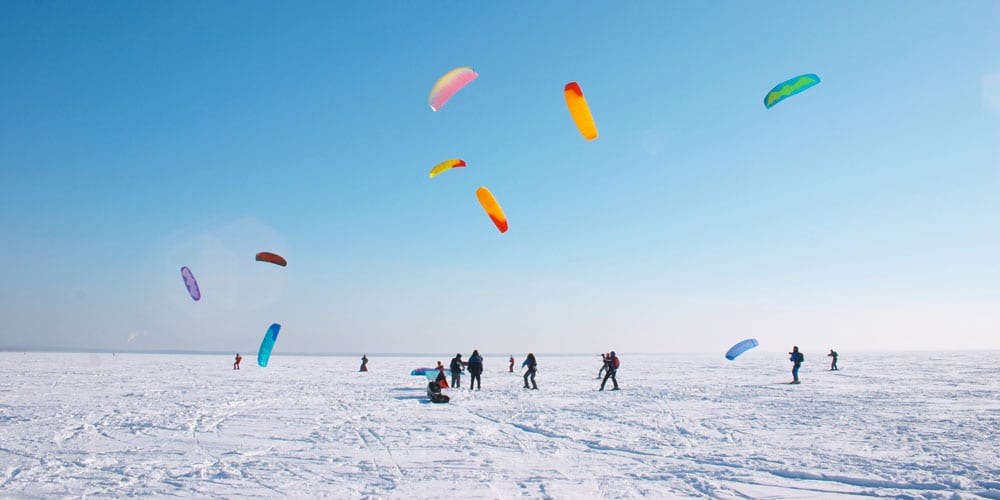 1/6 

Add snowkiting to active family holidays this winter

With more than 100 peaks soaring 3000m above sea level; 12,000km plus of downhill slopes and hundreds of kilometres of cross-country trails through breathtakingly wild and beautiful landscape, it's easy to understand why ski holidays in the mountains of Lombardy are more popular than ever. But you might not have known, this is also one of Europe's top regions for snowkiting.

If you're new to the sport, it's a hybrid of skiing and kitesurfing, and kids can start learning from age 12, as long as they have basic downhill or snowboard skills. Lombardy schools offer courses ranging from one day to an entire week. And all instructors are qualified and multi-lingual, so it's not only incredible fun, it's reliably safe too. Plus, unlike kitesurfing, snowkiting takes off in the lightest of breezes, which means no boring downtime waiting around for high winds.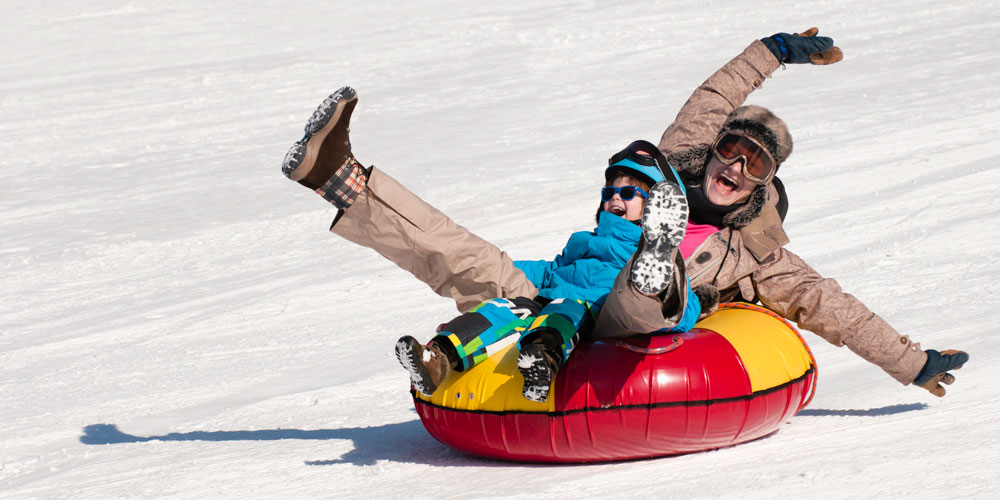 2/6

  Try snowtubing on family ski holidays in Lombardy

They don't have rollercoasters in the mountains of Lombardy because they simply couldn't compete with all the natural white knuckle thrills round these parts.

If you need proof, take kids snowtubing from Livigno to Val Camonica and get them prepped and ready for the ridiculous free-style excitement of riding inflatable inner tubes down some of the fastest and longest (iced-to-perfection) runs in Europe.

Of course there's no upper age limit on this family activity so forget parental dignity and get ready to scream: it's pretty much the rule of the ride. And if you're up for fun with tinier tubers, several resorts even have mini-runs in their kids' snow parks.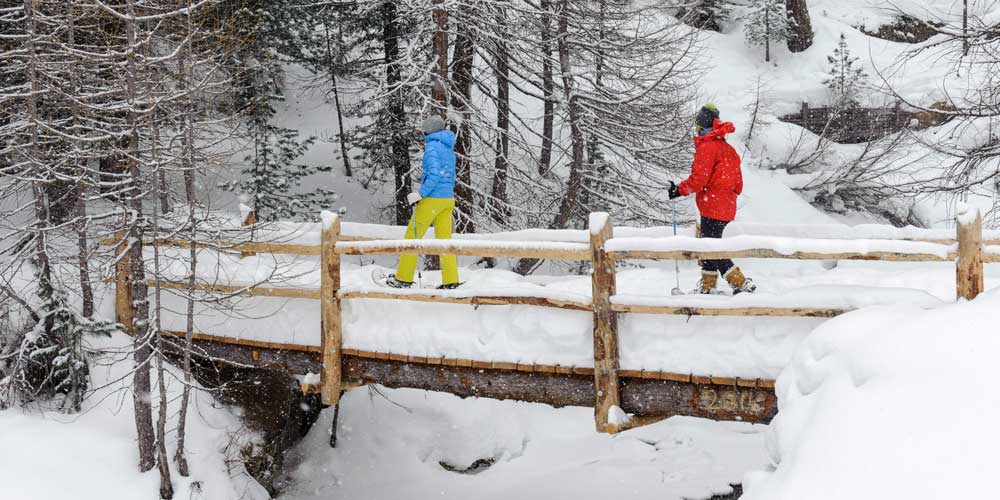 3/6

  Snowshoe Trekking is kid-friendly and great fun

Once kids get the hang of walking in snowshoes (matter of minutes), there's no end to the adventures available in the mountains of Lombardy.

The footwear might have purely practical origins but in this part of the world the focus is firmly on family fun. And here, that means anything from moonlit treks to mountain hikes; wildlife spotting wanders in national parks; woodland walks; rambles along routes dotted with hospitable mountain huts or even heading out into untouched territory for the ultimate snowshoeing expeditions.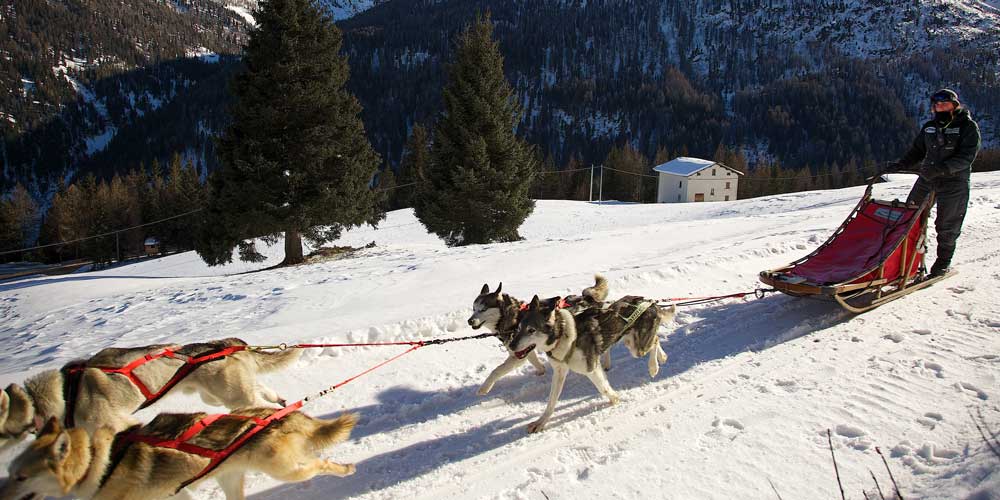 4/6 

Dog Sledding is the biggest adventure on active family holidays

Any activity involving snow, sleds and dogs, always get full marks from kids. Though you might want to save a pile of gold stars for Lombardy's take on dog sledding.

Blame it on the region's tendency to remarkably blue, sunny skies even in the depths of winter. Put it down to gorgeous Alpine scenery and a particular talent for training sled dogs. Or just think of it, as all that, plus fabulous snow and genuinely friendly and passionate people in charge of the fun. The reasons don't really matter, just accept dog sledding in the mountains of Lombardy is destined to be one of those unforgettable family holiday experiences. Then sit back and enjoy the ride – more ambitious types can even take the reins as trainee mushers.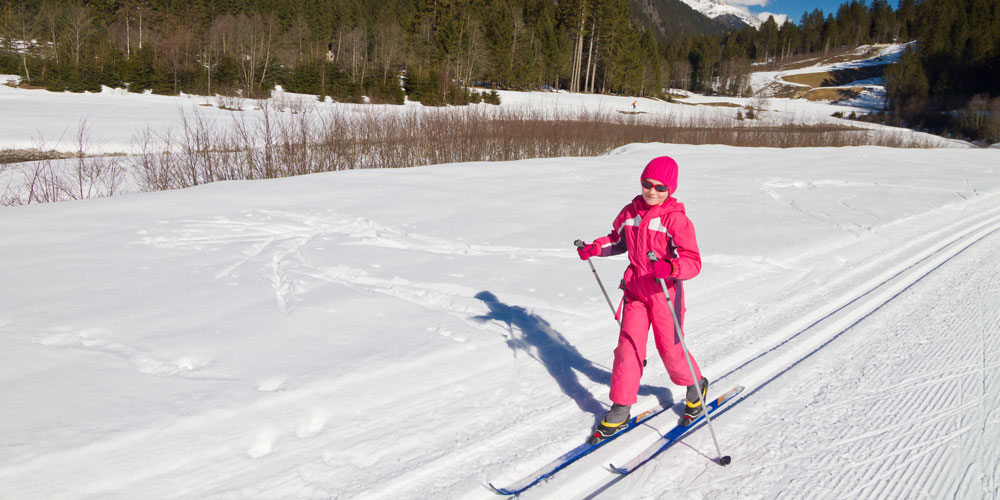 5/6 

Cross-country Skiing

Introduce kids to cross-country skiing and it may very well turn out to be a passion for life, especially if they try it for the first time in beautiful Lombardy.

There are hundreds of safe beginner trails here, ranging from easy-going lake circuits to thrilling forest expeditions. High-altitude and demanding terrain trails give experienced skiers plenty to get excited about. And since this is a region with an impeccable cross country heritage, it's always possible to find excellent guided cross-country skiing for newbies and experts alike.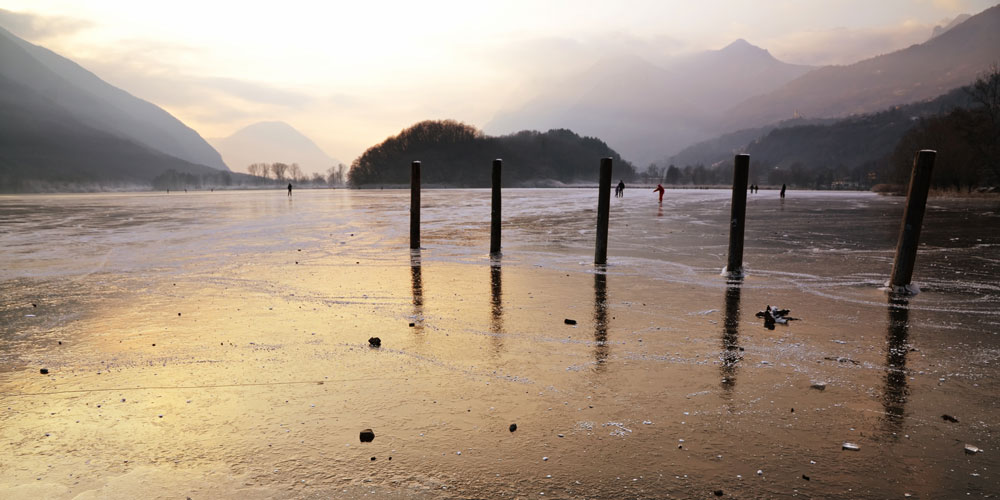 6/6 

Ice Skating

Every winter holiday in Lombardy must make room for some ice skating on the family activity list. And since there's no shortage of places to glide around gracefully, you've absolutely no excuse for not lacing up boots and getting out there with the kids.

Dozens of artificial rinks let you skate, day and night. You can even try lake skating in Lombardy, hit specially frozen trails or head to a family fun park to test your skill – and stamina.
In the mood to think ahead? Take a look at our month by month dream holiday guide for 2022. And don't forget to follow Family Traveller on Instagram and Facebook and share your holiday dreams – or just say 'hi'.