With winter around the corner, you're probably already dreading those freezing, early morning commutes and cold, dark nights. Though Christmas, warm cocoa and woolly jumpers may help to ease the chill, but one thing that will definitely help you to cope is a winter break with the family. There are plenty of brilliant resorts available for families over the festive season but we've found five last minute breaks to book right now.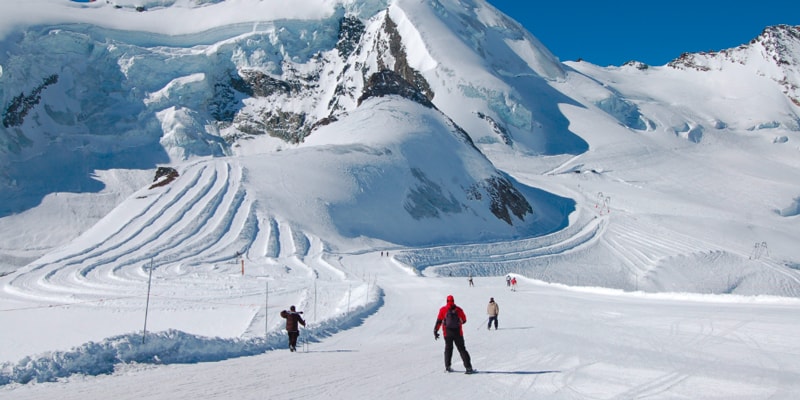 5. Zermatt, Switzerland
Switzerland boasts numerous breath-taking skiing resorts, and they are perfect for a winter family holiday. The magnificent Zermatt-Matterhorn resort was awarded the "Families welcome" quality seal in 2013. The Matterhorn glacier offers the ultimate sporting adventures, and at 3883 metres high, you are able to ride in Europe's highest aerial cableway and summit station.
And that's not it, if you dare to go higher, the summit lift will take you to the viewing platform which offers unrivalled stunning 360 degree views of the French, Swiss and Italian Alps. The glacier palace is sure to take your breath away with glittering ice crystals and shimmering ice sculptures. Children are sure to be immersed with the fairy-tale palace, fitted with an ice slide and bench and cosy furs. The cinema lounge in the Brithorn tunnel is also there to offer some classic entertainment. And once you're ready for food, the recently renovated restaurant that sits at 4,000 metres and provides a beautiful alpine backdrop from its panoramic windows is the perfect place to dine.
While Switzerland is well known as being an exclusive resort, you can reserve four bedroom chalets for as little as £100 per night. For great last minute offers be sure to keep monitoring sites like Owners Direct to save yourself a small fortune.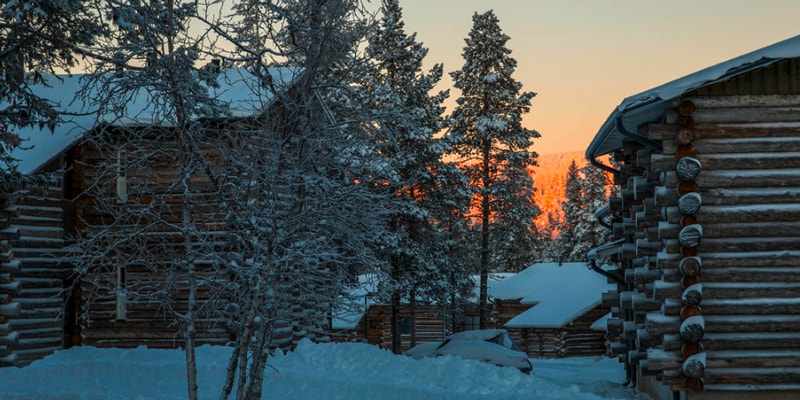 4. Saariselka, Finland
Finland is another skiing destination that will make you think of paradise. Guaranteed snow and gentle slopes makes it an ideal place for beginners, but the part-time of cross-country skiing also makes it ideal for intermediates, and it is the perfect way to explore the stunning surroundings. Skiing isn't the only winter activity on offer either, there's something for everyone in Saariselka. With Dog sledding, ice fishing and snowmobiling on offer, as well as one of the longest toboggan runs in Europe at 1200m, it's guaranteed to be the holiday of a lifetime. Furthermore, as Lapland is the home of Santa Claus, you are even able to take a ride in Santa's sleigh making it a Christmas to remember for children and adults alike. If you're lucky, you may just see the magical Northern lights, something which would undoubtedly top off the perfect holiday.
A package holiday is the best way to keep costs down when visiting Lapland. If you book through sites like Sno.co.uk, you can also add activities, excursions and ski lessons to your base package.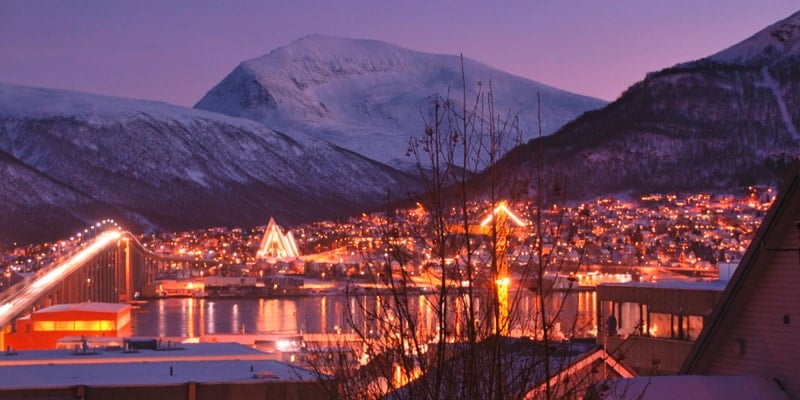 3. Tromso, Norway
Norway is similar to Finland in the sense that it is perfect for beginners and intermediates, offering novice slopes as well as cross-country routes. Bedsides dog sledding and snowmobiling, there is also ice-rally driving and tobogganing meaning non-stop action for you and the kids. And if that's not satisfying enough, you can head to Beitostølen and try your hand at air boarding, or take a short flight further north to visit the mythical Svalbard frozen kingdom.
Experience the Nordic charm first-hand with a traditional log cabin that comes complete with your own private sauna – perfect to warm up in after a day in the snow.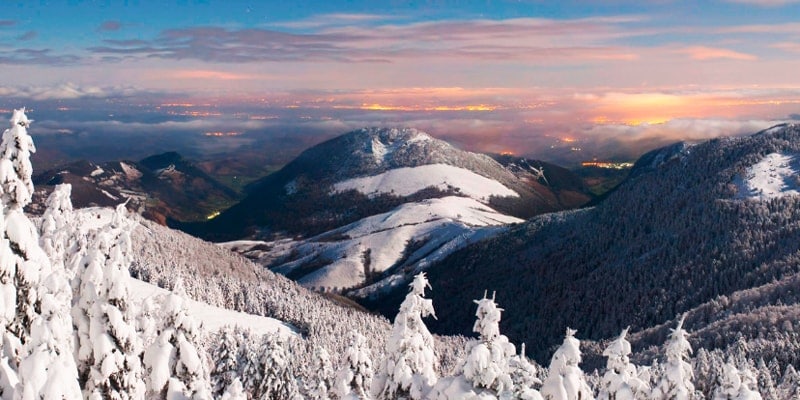 2. Pyrenees, France
There are many places to choose from if you wish to visit France in winter. With famous ski resorts, stunning mountain ranges and endearing little spa towns, all members of the family are likely to be satisfied.
At 2,877 metres on top of the Pic du Midi de Bigorre, head for the Observatoire Midi-Pyrénées for incredible mountain views. And after a tough day skiing in the Pyrenees, visit the spa resort at Bains de Saint-Thomas at Fontpédrouse to soothe those aching muscles.
However, if skiing isn't quite for you though, there are various other sporting activities available, such as snow polo, ice-climbing and snow-shoeing. And for a festive feel, there are several Christmas markets that are just the ticket for a perfect and traditional Noel; as well as an ideal place to pick up some sentimental gifts.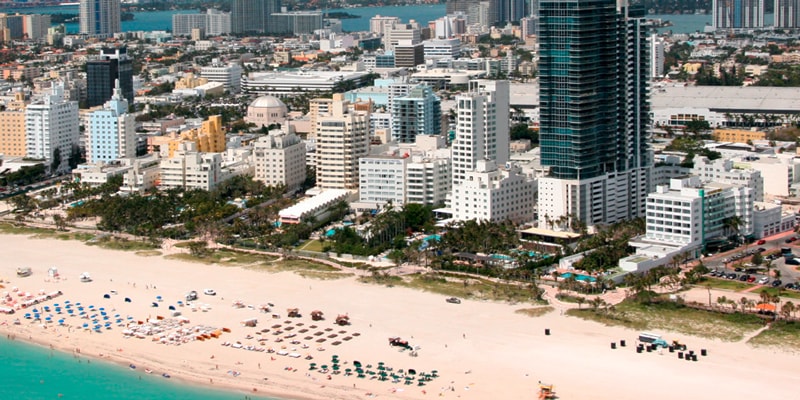 1. Florida, USA
If you are more a sun lover, then Florida is the perfect winter getaway. With average temperatures of 16 degrees, it will still be warmer than back home. With venues such as Universal Studios, Disney World, Epcot, Busch Gardens, Sea World and Legoland, there is endless entertainment and the big and little ones will love it.
The theme parks and resort hotels emit the Christmas spirit with jubilant cheer and miles of twinkling lights. The theme parks all put on their very own Christmas shows, with the Polar Express at Sea World, Mickey Mouse's magical Christmas party at Disney World, the Grinch's very own show at Universal Studio and Macy's host their own parade for the shopaholics out there.
Santa's Enchanted Forest would ignite the Christmas spark even in Ebenezer Scrooge, with magical displays, a gigantic tree and even petting zoos.