Holly Tuppen takes a look at some of the most eco-conscious family holidays that contribute to the protection and sustainability of the world's forests.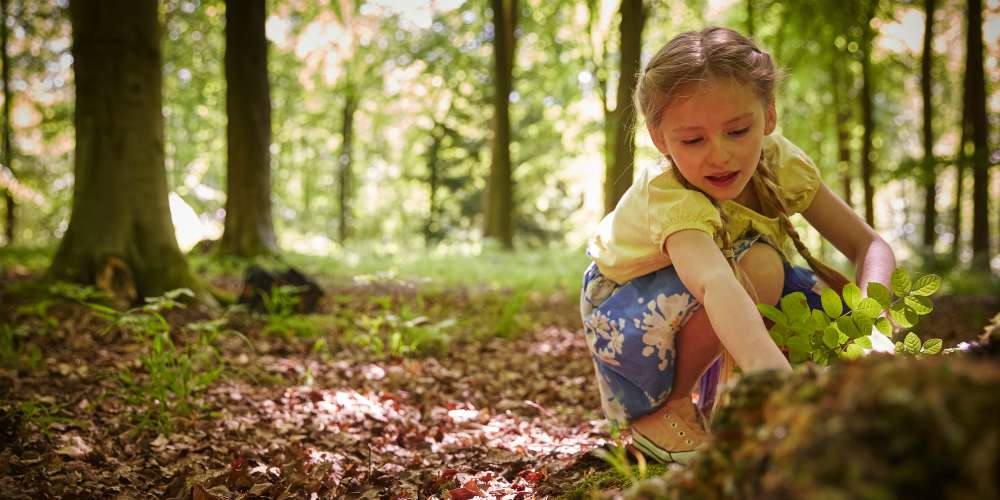 At primary school, I was tasked with writing a rap about the destruction of the rain forest. Three of us dressed up as 'evil' loggers in Brazil and rhymed along the lines of, "cutting down trees is our game, we love killing animals and feel no shame". It was a memorable day, not only because it was the first and last time I got to rap on stage, but because I experienced that kind of frustration with the world that makes you think you're going to explode. 
Twenty-five years on and, tragically, little has changed. My kids are in the same state of exasperation – how can people possibly cut down a rainforest that has stood for thousands of years and provides a home for hundreds of animals, birds and other critters? 
No one knows this feeling better than Matthew Hansen, a conservation scientist, introduced to viewers on David Attenborough's hard-hitting documentary Our Planet. Hansen's job is to track live satellite images of deforestation all over the world. He's almost in tears on screen as he reveals the shocking statistics – every minute we lose 20 football fields' worth of forests and it's estimated that within 100 years there will be no rainforest left. 
Besides supporting vital habitats, there's another compelling reason to protect our forests: they absorb approximately 30% of the world's carbon emissions and, although this fraction is shrinking as emissions rise and the volume of forest cover falls, trees still play a crucial role in our fight against climate change. 
What's all this got to do with going on holiday? Well, while we might not have a spare thousand-odd acres to fill with trees, nor may we feel like fighting a chainsaw Greenpeace-style, choosing where to go on holiday can help protect the world's trees and the income made from this kind of tourism provides an economic incentive to keep a forest standing. 
Trees also ignite little imaginations. There are dens to be built, bugs to hunt, wildlife to watch, hidden tracks to run and bike through, and a sense of adventure at every turn. Whether you're heading near or far, here are holidays that nurture these landscapes.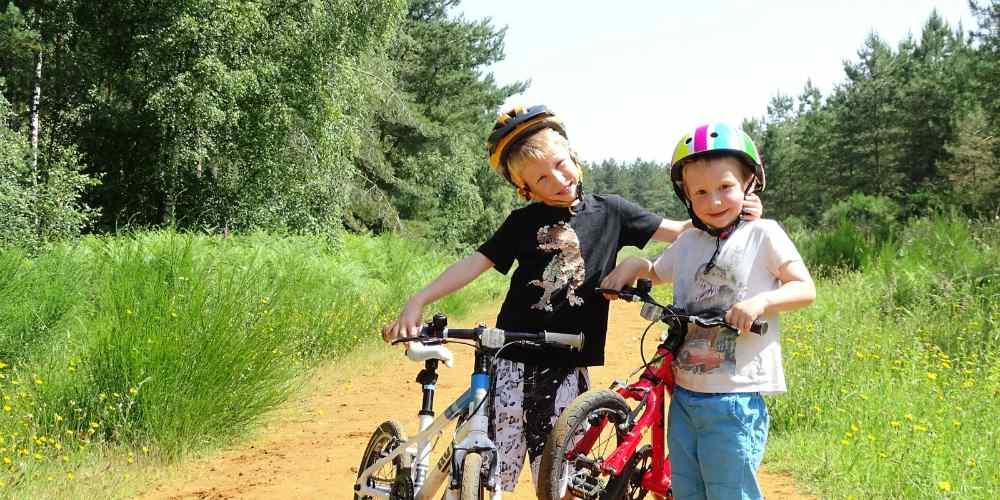 Forest Holidays, UK
A bit like Centre Parcs, but without the eye-wateringly expensive activities, Forest Holidays has been welcoming visitors to some of the UK's most beautiful forests for over 40 years. Its ethos is rooted in providing jobs and woodland access to locals while encouraging holidaymakers to connect with nature. The simplicity of the sites is compelling – kids charge around on bikes or scuttle off with a Park Ranger to build dens, learn survival skills and track down slowworms and muntjac deer. Cabins sleep up to eight people, with floor to ceiling windows to maximise on woodland views, and are positioned so that no one is overlooked. Hot tubs and wood burners make these forest homes a welcoming retreat year round, whether getting cosy in winter or enjoying the first warmth of spring. 
Forest Holidays offers a Silver Birch two-bedroom cabin (sleeps four) in Thorpe Forest, Norfolk, from £380 for four nights.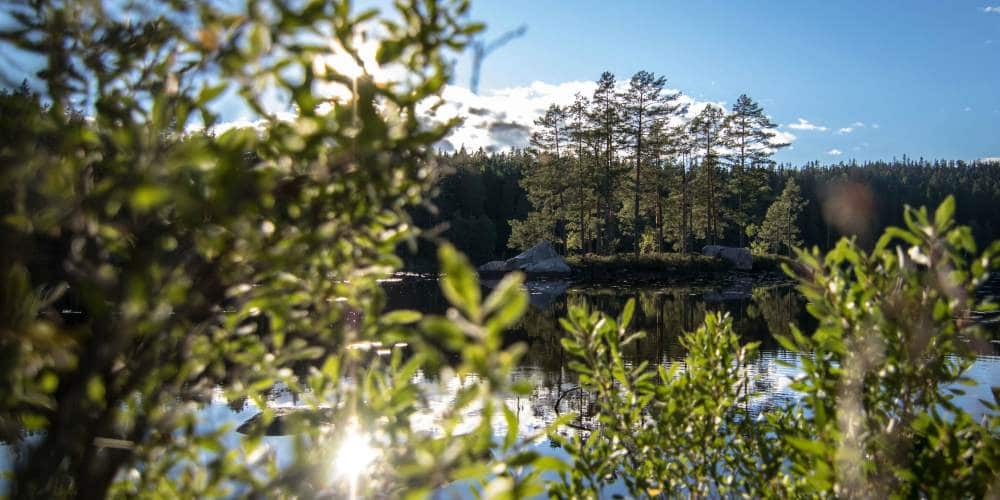 Kolarbyn Ecolodge, Sweden
Central Sweden is home to an old-growth forest so rich in biodiversity that it would take a millennium to return if destroyed. Slap bang in the middle of it a former logging site has been converted into an ecolodge and campsite, transforming the area from one of destruction into one of protection. With minimal mod cons on offer (environmental credentials are favoured over creature comforts), Kolarbyn offers families the chance to switch off from modern life. Days are filled exploring the forest, before returning to collect firewood for communal cook-ups and campfires. Founded by local forest enthusiasts, there are plenty of wildlife guides on hand to discover foraging opportunities, and track beaver and moose. Wild swimming, canoeing and, in true Scandi style, a floating sauna, make the most of a secluded nearby lake. 
Responsible Travel offers four days for £575 per adult and £314 per child including all meals, transfers and activities on the itinerary.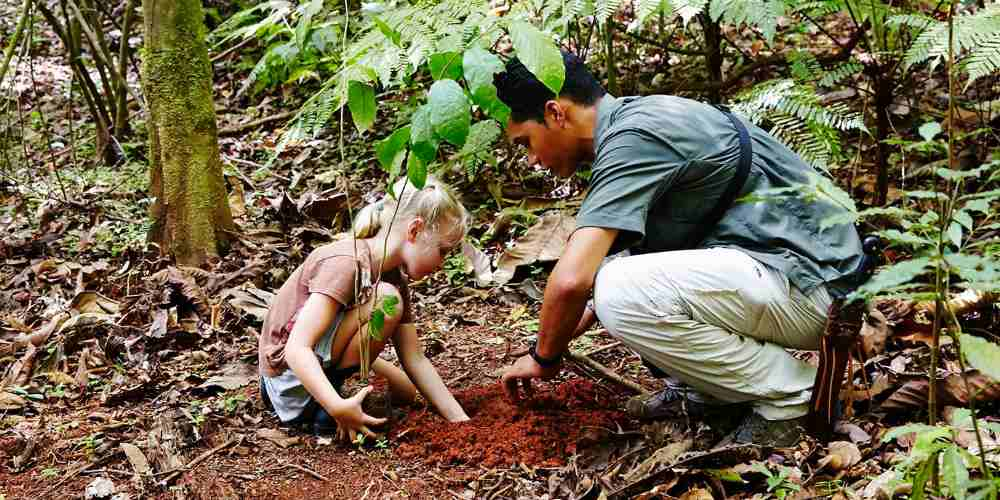 Lapa Rios, Costa Rica 
This committed stalwart of eco-travel on the pristine Osa Peninsula abides by the motto 'no matter how you cut it, a forest is worth more left standing'. Seventeen thatched bungalows are scattered among a 1,000-acre nature reserve that's home to a staggering 2.5% of the world's species and it's possible to spot howler monkeys, toucans and sloths. Expert local guides make budding biologists of kids as they hike through the rainforest, stopping to cool down in waterfalls. Sustainability tours show the family eco-innovations and there's whale watching, surfing and tree planting. 
Earth Changers offers four nights for the price of three at certain times of year on an all-inclusive rate from £540 per night per bungalow, which can sleep up to five.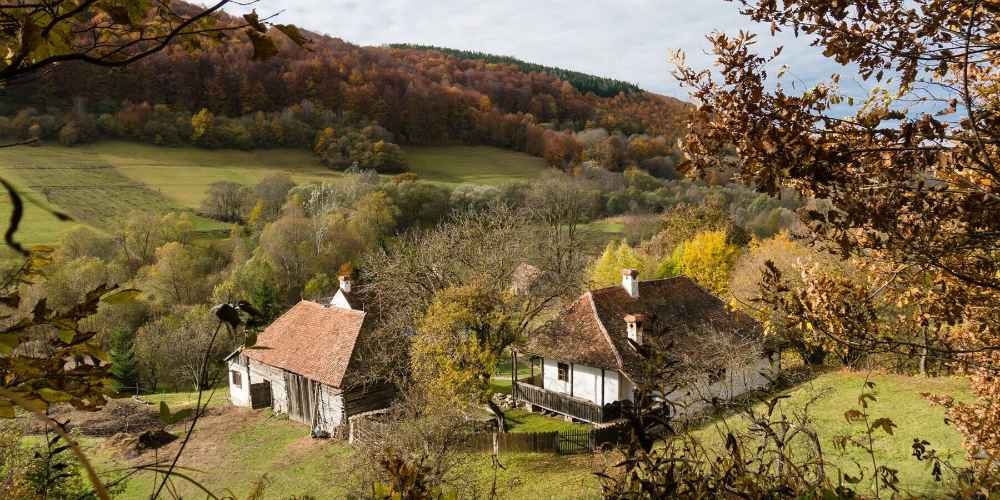 European Nature Trust, Romania 
Just three hours from Bucharest lies Europe's most extensive forest, home to wolves, bears and lynx. Romania's wild and forested Carpathian Mountains are at risk from commercial logging, so The European Nature Trust (TENT) is working with Foundation Conservation Carpathia to ensure visitors contribute to the region's protection. Bespoke family adventures include hiking, horse riding and bear spotting with guides. Evenings are spent at Amfiteatrul lodge and you can spend a night or two in wildlife hides. 
TENT offers four nights based on a family of up to five from £1,750 per person all-inclusive, including a contribution to Foundation Conservation Carpathia. 
Forests without Frontiers is another ambitious reforestation and rewilding charitable project in Romania which aims to protect some of the some of the last remaining virgin forests in Europe and help create the largest forested national park in Europe. You can plant mixed native species trees with FWF to help the environment or use the carbon offset calculator to help mitigate the impact of your flights.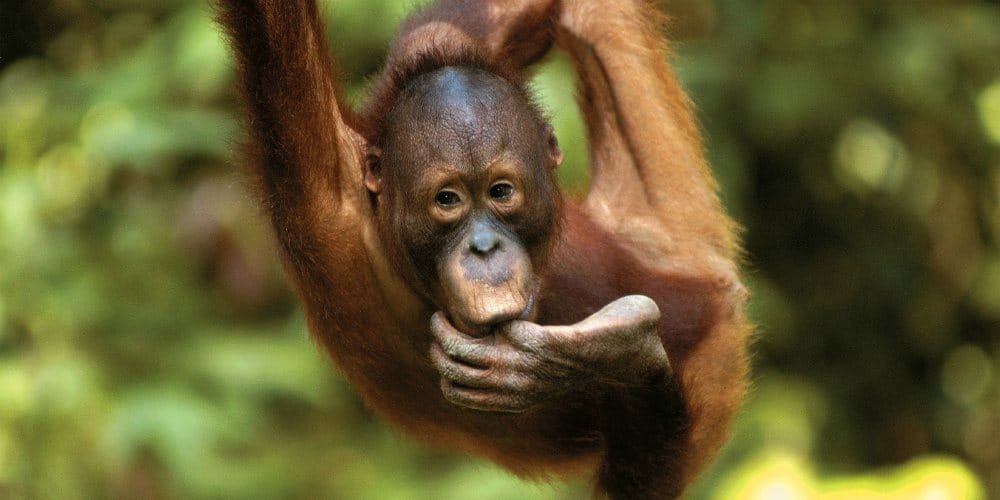 Borneo Family Adventure, Malaysia
Last year's YouTube footage of an orangutan trying to beat up a bulldozer as it ploughs through its rainforest home catapulted Borneo's palm-oil deforestation crisis into public consciousness. Thankfully, there are other ways the forest can support the local economy and tourism is a leading one. Intrepid is about as responsible a tour operator as you can get, and its Borneo family tour takes adventurous kids up Mount Kinabalu, through the lowland forest of Kinabalu National Park, on canopy walks and to the Sepilok Orangutan Rehabilitation Centre. A highlight is a couple of nights in the rustic Kinabatangan Eco Camp, where Borneo pygmy elephants, civets and monitor lizards may visit as you drift off to the sounds of the jungle. 
Intrepid offers 11 days from £1,184 per adult and £1,036 per child.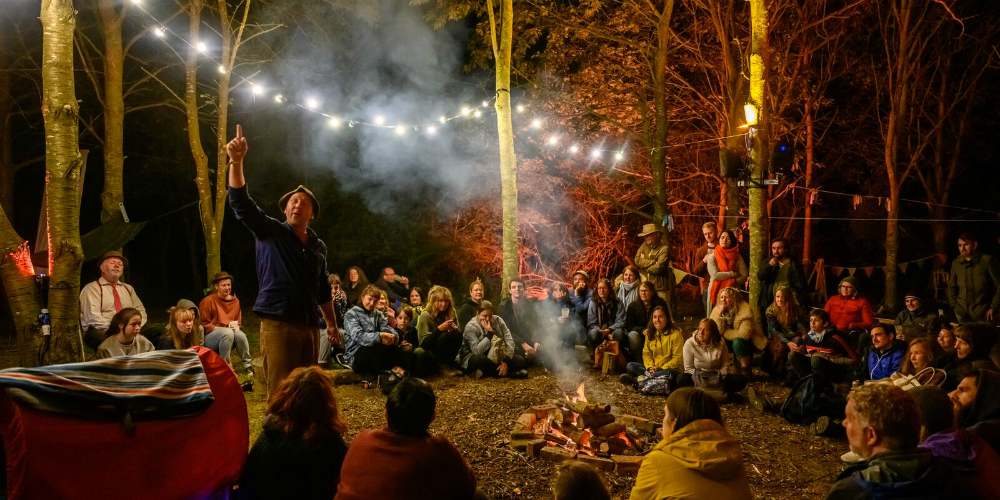 Woodland Days Out 
Puzzlewood, Forest of Dean
Nature has reclaimed old Iron Age settlements at Puzzlewood in the Forest of Dean, creating a mystical experience for the whole family.
Alice Holt Forest, Surrey
Forestry England has developed a 5km family cycle trail in this public woodland in Surrey, with a pleasant picnic spot by a pond halfway around. 
Forest Shovelstrode, Sussex
Shovelstrode's owners offer workshops on everything from beekeeping to woodworking on their patch of woodland garden.
Timber Festival, Leicestershire
Every July, this three-day festival welcomes anyone looking for forest fun, music and crafts on a 70-acre woodland site in the National Forest. 
Check out more responsible family holidays ideas