Non-profit organisations in the UK and Africa are working hard to turn the children of today into the conservationists of tomorrow. Lisa Johnson reports.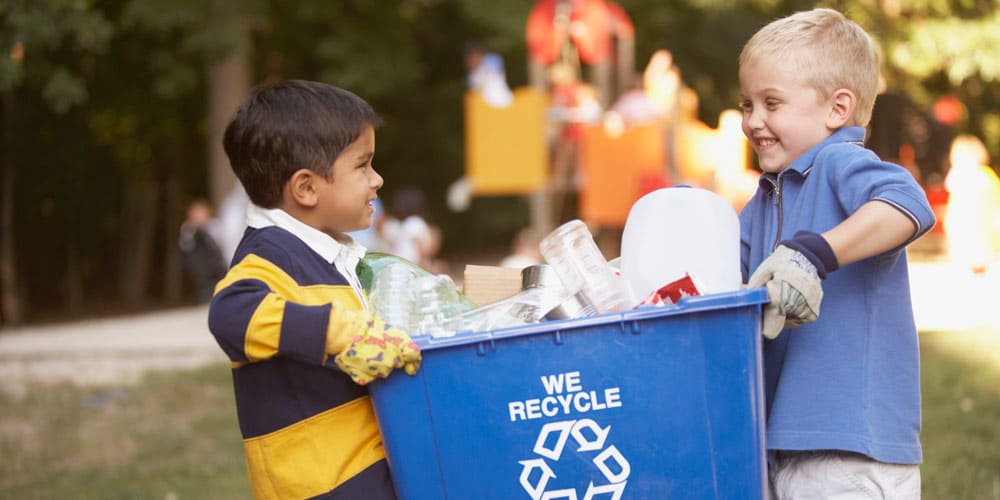 Last February, I had the pleasure of watching my six-year-old daughter, Claudia, dress up as a bottle of grape juice for her Year 2 class assembly.
The theme was Reduce, Reuse, Recycle ('the new 3Rs') and Claudia, her classmates and, by all accounts, primary school pupils across the country embraced the theme with enthusiasm, demanding that their parents send less plastic to landfill, and designing placards to Save Our Bees. There were unexpected benefits, too: when my daughter begged me to buy her an L.O.L Surprise! doll, I was able to quietly say no: delightful as it no doubt was, it would only end up as part of the Great Pacific Garbage Patch, which was already three times the size of France.
It's not difficult to engage children in protecting the planet. Most love wild animals, and the minute they think they are under threat, they are up in arms, like the superheroes they love to watch on screen. The majority enjoy getting out in wild places, too, on beaches and rivers, in woodlands and urban gardens. Once they've rock-pooled, rafted, camped and hunted for bugs in such places, they are more likely to love and want to look after them.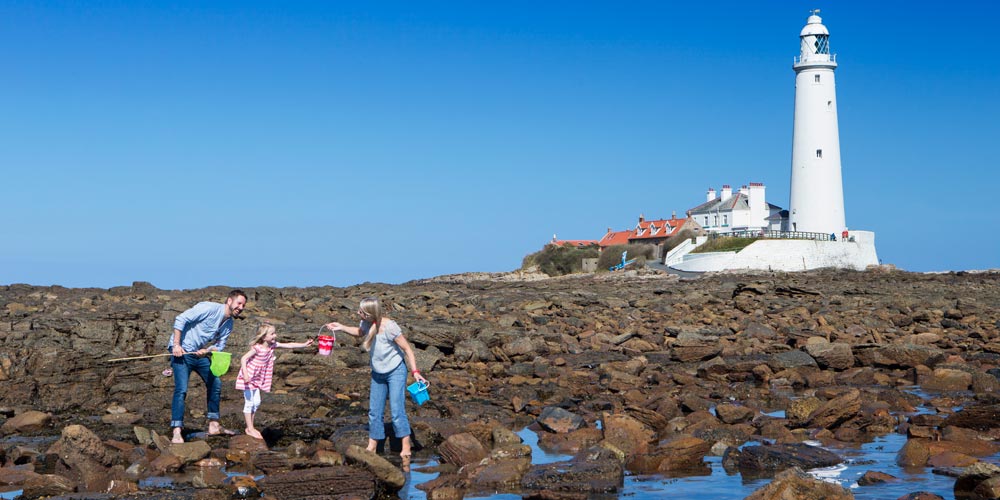 British nature trusts and organisations are making a huge effort to get children excited about British wildlife by making learning fun, introducing activities such as treasure maps that introduce children to different species and habitats, and stocking eco-friendly toys in their shops. The Wildlife Trusts runs nature clubs and bat surveys. The Woodland Trust has a selection of downloadable Nature Detectives activities, from making letters with twigs, fallen leaves, berries and nuts to spotting ancient trees. And the RSPB organises Big Wild Sleepouts for families and Wild Challenge award schemes based around making gardens wildlife friendly and experiencing the great outdoors. Birds are a great way to teach children about seasonal changes and the BBC Springwatch feed is brilliant at capturing the magic of the British countryside.
Introducing children to wildlife in wild places that are different to our own is another way to enthuse children about conservation. Documentary series such as David Attenborough's Seven Worlds, One Planet are a godsend in this respect (as long as your child can cope with the horror of watching a baby albatross fall from its nest in a 70mph storm). Adopting an animal can work, too, as well as filling a void in families that don't have a pet. Last Christmas, my daughter was gifted a baby elephant through the wonderful Sheldrick Wildlife Trust, a Nairobi-based charity that rescues orphan animals and returns them to the wild (its Instagram feed has 6,000+ followers). After a Show and Tell about her 'pet elephant' Kiasa – a mischievous individual forever trying to steal the milk of her fellow orphans – Claudia's classmates were hooked. This year, the whole class has adopted a handsome bull called Mukkoka.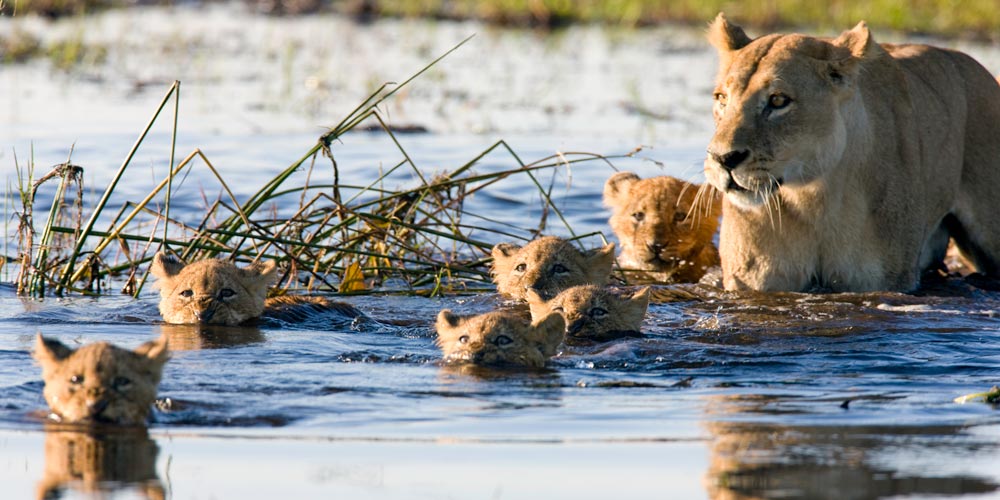 Nothing beats a trip to see such animals on their home ground. Following magical holidays with family and friends at the Maasai-run Il Ngwesi in northern Kenya, and the House in the Wild on the edge of the Maasai Mara, my daughter is wild not just about elephants, but about leopard, cheetah and lions, too (especially the cubs). Some of the complexities of community conservation may be beyond her, but she is beginning to understand that it's often the most beautiful animals that are the most vulnerable to poachers, and that climate change and growing populations increase pressure on the land.
Of course, to win the battle in Africa, conservationists will have to engage local children as well as visitors. So it's encouraging to see lodges and NGOs setting up wildlife clubs and running conservation classes for local schoolchildren. In a post showing Maasai children at the Emarti Secondary School on a game drive with rangers from the Enonkishu Conservancy, Lippa Wood of House in the Wild commented: 'It is amazing how little wildlife they have seen, even with the Mara on their doorstep. The future of wildlife is in their hands. We hope they get to love it as much as we do!' The lodge's guides also give lessons at the school and the students visit Enonkishu's Mara Training Centre, too. 'It's all exciting for them,' says Lippa, 'and learning that elephants are not pests, but actually help to support livelihoods through conservation fees is a mindset shift for them.'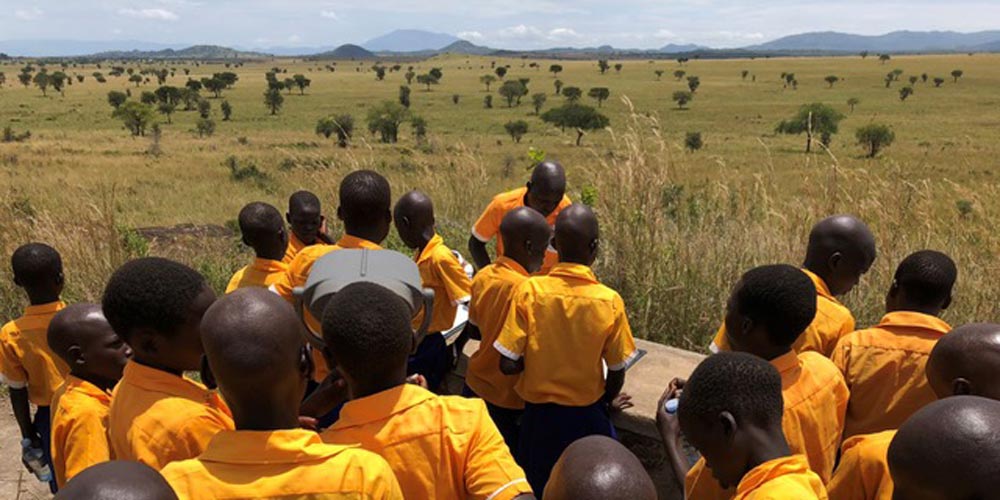 One organisation working hard to get African schoolchildren on board is the African Wildlife Foundation. In 2013, the Nairobi-based NGO set up Classroom Africa to provide communities living in or near critical wildlife areas with high-quality primary schools, so incentivising them to protect their wildlife by adopting sustainable agriculture practices and informing rangers of poaching activities. Over the past six years, the programme has built or upgraded primary schools in Zambia, DRC, Tanzania and Ethiopia, protecting 164,284 acres of wild land in the process. In February, two additional schools in Uganda will bring the total number of Classroom Africa students to 2,000.
Lessons in conservation are part of the curriculum. In Zambia, for instance, students at the upgraded Lupani Community School, which is located near two important wildlife corridors from Botswana and Namibia and into Zimbabwe, have been taken on field trips to Victoria Falls and Mosi–oa–Tunya National Park. And in Tanzania, children at the relocated Manyara Ranch Primary School – a school that previously shared a wildlife corridor with elephants, lions and other dangerous species – are learning about conservation through a giraffe-themed programme conceived with the US-based Wild Nature Institute under a 'Toys R US' grant. The hope is that these and children like them will become the future stewards of African wildlife.
The African Wildlife Foundation works in 16 African countries, including Cameroon, Kenya, Uganda and Zimbabwe, to ensure that wildlife and wild lands thrive in modern Africa. Based in Nairobi, it has international offices in Washington DC, Geneva and now London, and its new UK office is staging a fundraiser at Somerset House this Wednesday, 4 December, for the benefit of Africa's most threatened species. A scrap-metal sculpture by Ugandan artist Patrick Mulondo and a tour of the Big Cat Sanctuary in Kent are among the silent lots, while Bella Lack, a 16-year-old wildlife campaigner and ambassador for the Born Free Foundation, Save The Asian Elephants, RSPA and Jane Goodall Institute, is among the speakers.
Bella got into campaigning and fundraising when she became aware of how palm oil market was driving the orangutan to extinction; she has since spoken at the People's Walk for Wildlife, the Illegal Wildlife Trade Conference and TEDx; and she also uses social media to spread the word. 'I particularly love great apes,' she says. 'They have the ability to teach us so much about ourselves and help us to understand that we are merely another species of great ape – despite popular belief that we are some supreme being.'
The Lowdown
Find out more about the African Wildlife Foundation
Make a donation: classroomafrica.org
View the lots in the silent auction