A trip to the zoo is a timeless adventure for families and the UK has plenty of beautiful zoos and safari parks for kids to fall in love with. We've rounded up our favourites, which have conservation and education at the forefront of all they do – what more could you ask for?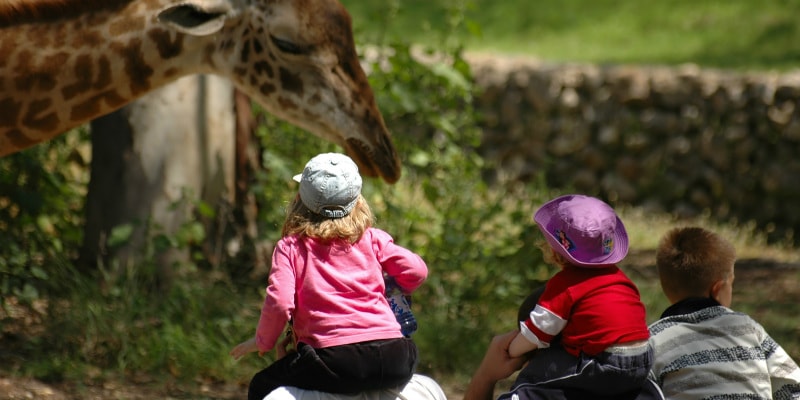 1/7

Blair Drummond Safari Park, Scotland

With wildlife reserves, an adventure park and oodles of attractions, you'll find fun for all the family at Blair Drummond. Much more than a tourist attraction, this safari park is a unique space used to inspire, educate and energise kids and adults.

With a primary role of conservation, Blair Drummond recognises that habitats in this country are just as fragile as exotic ones, which is why they ensure their grounds are maintained and looked after to allow plants and animals to flourish.

Blair Drummond is home to over 30 different species, with a mix of the usual suspects and a few unexpected animals like shetland ponies, wallaby, otters, bison and camels – you're guaranteed to go cooing and awing all day.

Your park ticket includes unlimited use of the park as well as so much more. You and the kids will have access to animal presentations, 'meet the keeper' talks, a boat safari around chimp island, wildlife reserves, petting farm, pedal boats, adventure play area for the kids and free car parking.

No doubt after a few hours of exploring, you'll all start to feel those hunger pangs. There are plenty of tasty options to sink your teeth into. You'll find bbqs, an on-site restaurant, two snack bars, doughnut stalls, sweet shops and of course, no park would be complete without an ice-cream stand.

The park also has a lockable kennel for just £1, so no need to leave the pooch at home.

Price: Adult £16.50, child (three-14) £13.50 and children under three go free.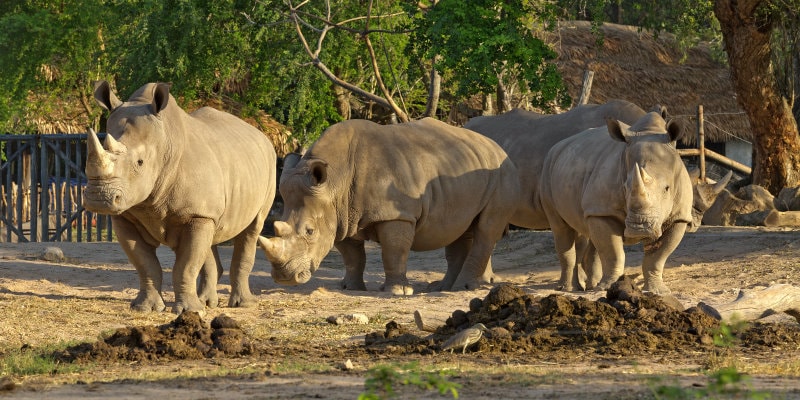 2/7

Longleat Safari Park, Warminster

Longleat Safari Park first opened its doors in 1966. For the first time, animals were able to move freely across hundreds of acres of land and more importantly, interact naturally and unaided. Since its opening Longleat's approach has remained the same – ethical, educational, sustainable and fun.

Longleat is home to over 100 species, from rhinos to wildebeests, this safari park has a surprise around every corner. For an extra treat, take the kids to meet parrots at daily educations shows. Be amazed as expert keepers tell you more about these incredible creatures and how you can all look after the world they live in. Not only are parrots eagerly awaiting to meet you, if you fancy holding a snake or a spider, onsite rangers will make sure you get a personal introduction.

The team behind Longleat believe in the importance of conservation of both animals and their environments, so they ask visitors to respect all the habitats and the environment around them.

If you need to stop and refuel, you'll have no trouble finding a kiosk nearby a variety of hot and cold drinks and snacks, and for a sit-down meal there are five on-site eateries. Most of the restaurants offer baby changing and bottle warming facilities and cater for all dietary requirements – speak to a member of staff on the day to find out more.

Price: A one-day access all areas ticket from £33.95 for adults, £25.45 for children (3-15), and under three go free!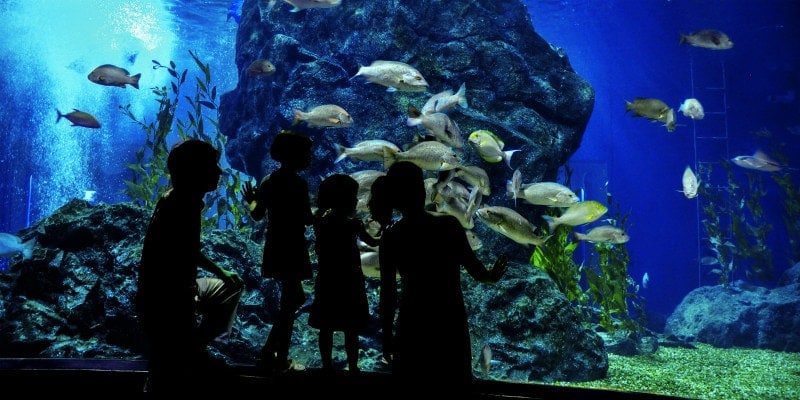 3/7

ZSL London Zoo

Looking for a memorable day out in the capital? Look no further than ZSL London Zoo. Throw in some spring sunshine and you've got yourselves a truly special day out. ZSL London Zoo primary focus on conservation. Its location means it's been unable to expand over the years but it has seen massive improvements in the animals' living conditions. And your little ones are Harry Potter fans, they'll recognise the reptile house from The Philosopher's Stone.

London Zoo hosts an array of animals from majestic tigers, to inquisitive giraffes, and an aquarium the kids will love. There is always so much to see and do at ZSL London Zoo. Their daily shows are a real treat and include penguin beach live, giants and dragons, spiders talk and much much more. Though education is at the forefront, it feels like anything but, especially when you realise everyone has the exact cherisher grin.

Brand new for Easter 2016, Land of Lions. The latest exhibit promises to be the most exhilarating and breath-taking which transport visitors from London to India – where they can get closer to lions. Until the exhibit opens, lions will not be on display. but trust us this is one exhibit you should not miss.

Stop and recharge the batteries at one of the many eateries, have breakfast at the Aquarium Kiosk or indulge in some fish and chips at the Terrace.

Price: Adults £29.75, children £18 (3-15) and children under three go free.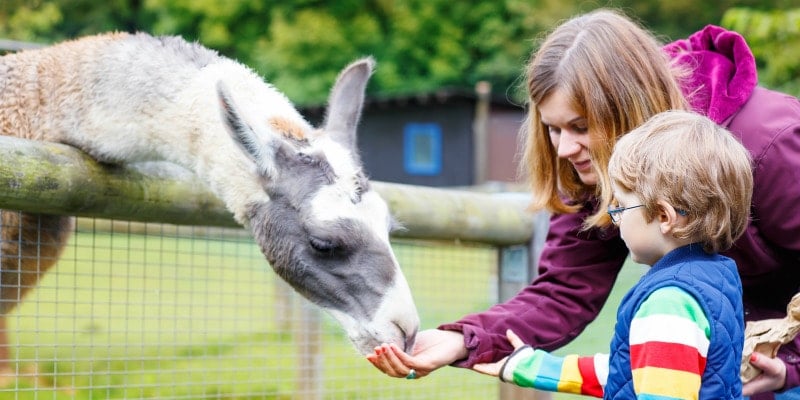 4/7

Colchester Zoo

Recognised as one of top two zoos in the UK by The TripAdvisor Travellers' Choice Attractions Awards, Colchester Zoo proves itself worthy as an unforgettable family day out – and an ethical one at that. Waiting behind the gates is a world full of animals waiting to be discovered, many of which can be seen up close, or on one of the many daily animal displays.

Colchester Zoo really wants families to interact with animals, not just to educate kids but to give families memories that last a lifetime. You and the little ones will have an opportunity to feed the elephants and giraffes. One of the zoo's highlight is its 24m tunnel by the sea lion pool where you can admire the animals underwater. Don't miss the chance to stroll through the Kingdom of Wild and see Komodo Dragons, rhinos and giraffes romancing together.

Take a break from viewing the animals and let the kids unleash their wild side among the various different play areas, including an indoor sort play area 'Jungle Tumble' – the perfect opportunity for mums and dads to take coffee break. Tummies never go hungry at Colchester Zoo, thanks to the abundance of different eatery options including kiddie favourites, pizza, pasta and wraps.

Colchester Zoo is a popular attraction for visitors across the UK, but not to be forgotten is their contribution to conservation. The zoo's charity, Action for the Wild, assists conservation projects worldwide. The long term mission is to provide financial assistance and supporting conservation research work. There really is nothing more rewarding than a fun family day out that also helps the environment.

Price: Adult £19.54, child £13.59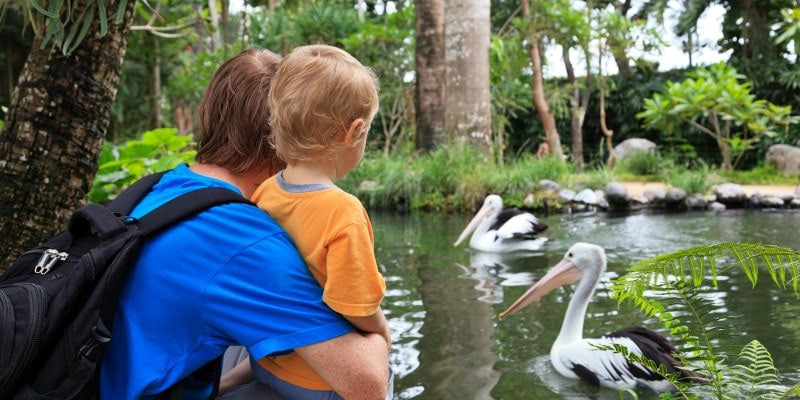 5/7

Woburn safari park

For a day out packed with beautiful landscapes bursting with wildlife, there isn't anywhere better than Woburn Safari Park. With over 80 species including lions, tigers and bears, you'll be glued to your camera all day. This award-winning attraction is perfect for families who share the zoo's commitment to looking after endangered animals.

A ticket to Woburn Safari Park is brilliant value for families and the park ticket includes drive-through animal reserves, foot safaris, access to the daily keeper talks and demonstrations, as well as plenty of fun activities like swan pedal boats, treetop trails and an indoor soft play area for the kids.

Woburn has two on-site restaurants serving both hot and cold meals, and all with impressive ethical credentials. All Woburn's eggs are free range, their beef is sourced locally, fish and seafood is certified, tea is fair-trade and waste oil is recycled, so even when you indulge, you don't have to feel guilty.

Price: Adult £22.99, children (three-15) £15.99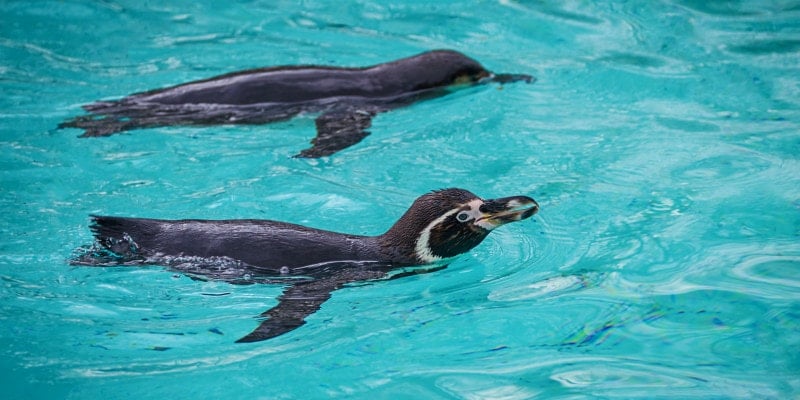 6/7

Cotswold Wildlife Park

Cotswold Wildlife Park is located just outside the very pretty town of Burford in the Cotswolds and attracts 400 thousand visitors per year. The Cotswolds is a popular staycation destination for families, therefore the zoo attracts not only families from all over the UK, but also from all over the USA, France, Germany and the Netherlands for a day of fun and fresh air, and to enjoy the natural wildlife. The park is also dog friendly and one of the only zoos in the UK where you can take your dog along. It relies on support from visitors and receives no outside financial help. By visiting, you will be helping grow and start many educational conservation programmes.

Cotswold Wildlife park is home to the largest privately owned zoological collections in the UK and has one of the largest reptile collections. Being a RHS Partner Garden, the zoo is becoming very well known for its gardens in themselves, which surround the animal enclosures. The Walled garden has cacti beds in the summer months and the tropical house has free-ranging sloths, bats and birds.

The park is divided into four sections, each with its own dedicated team of keepers to look after the animals in that section. You'll find crocodiles, pythons, giraffes and more than 130 specifies of birds, so animal lovers will be spoiled for choice. Get also eye-to-eye with Rhinos on the lawn and meet Alan, the cute baby Rhino, who was born at the Cotswold Wildlife Park in September.

As well as hosting seasonal events, Cotswold Wildlife Park has an extensive range of activities that run daily throughout the year. Our favourite, and no doubt the kids will agree, is penguin feeding, which takes part twice a day, with qualified trainers on hand to answer questions. Other activities include daily Lemur Talks at 12 noon in the Madagascar exhibit with free-roaming lemurs and an adventure playground for the kids.

The park's big focus is conservation, which is why they set up the Cotswold Wildlife Conservation Trust in 2013. The trust is aimed at raising funds for endangered animals and educating visitors about the severity of the problem and how they can help.

Price: Adult £15, child (three-16) £10 and children under three go free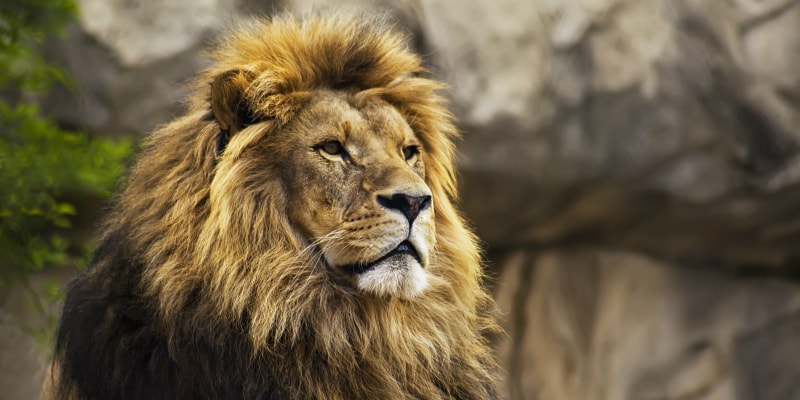 7/7

Chester Zoo

A staggering 1.6 million people visit Chester Zoo every year, but with over 20,000 animals in 125 acres of gardens, it's not surprising. Staff pride themselves in giving animals the best care possible. The zoo's Health Centre boasts excellent facilities for animals. Currently about half of the species at Chester Zoo are on the endangered list and the team are continually looking for ways to make animals' lives better.

The zoo has a collection of marine life, reptiles, mammals birds and amphibians so whether your kids like tiny frogs or mighty lions, there are amply opportunities to catch them all.

Chester Zoo is bursting with kid-friendly activities, such as Butterfly Journey, which is the UK's largest zoo-based butterfly house. The house is tropical so expect to feel a little humidity but is home to more than 30 species of butterflies from Central America, Africa and Asia.  Other activities include jaguar and elephant encounters and walking expeditions.

There's no need to bring squashed homemade sandwiches for lunch, Colchester Zoo has everything a hungry family could wish for. From an ice-cream parlour, kiosks, cafe and restaurants, you'll be spoiled for choice. Colchester zoo combines its ethos to look after animals with ethical food. Instead of using olive oil, the zoo's kitchens use sustainable palm oil in their foods, to protect the rainforest. And by sourcing coffee from sustainable plantations, both animals and workers are protected.

Price: Adult £16.36, children (three-15) £13.18, children under two go free

All zoo prices above are based on website prices; prices on the door may vary.
Looking for more animal adventures? Discover thrilling places where you can sleep with the animals (yes really!)