Nuna's newest car seat is designed to grow with your child. Family Traveller's Amy Hopkins and her toddler Annie take the MYTI for a spin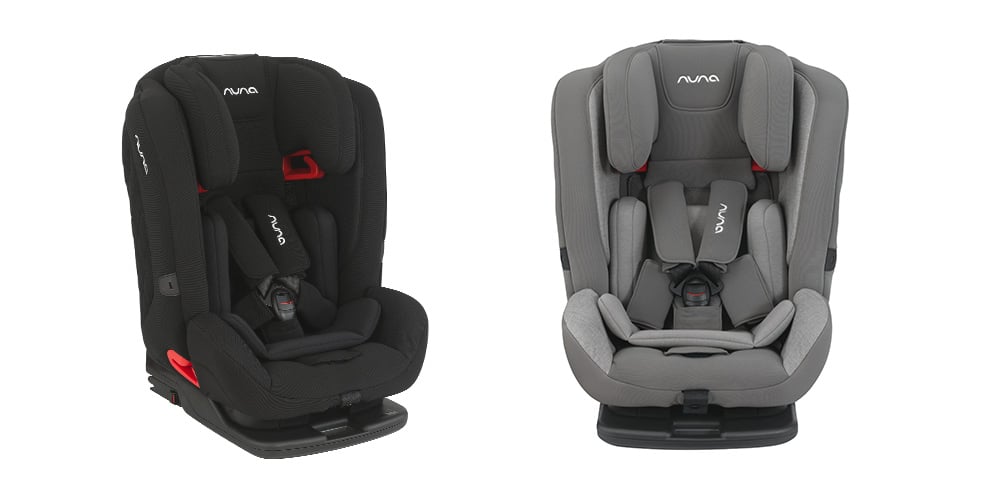 Large and heavy, the MYTI certainly lives up to its name, though once I'd hauled it out of its giant box, I was pleasantly surprised by its sleek design. This car seat is so good looking, my husband Nick observed, it actually makes our car look better. Amsterdam-based brand Nuna has been manufacturing stylish, high-end baby products for over a decade, amassing dozens of design awards and a legion of celebrity fans, including Queen Bey herself. At £275, the MYTI is one of the priciest car seats on the market, but it's designed to be an investment, as it grows with your child from 15 months to 12 years, when most children no longer need a car seat. 
Squeezing the seat in through the rear door of our four-door sports coupé wasn't easy, but it should fit comfortably into larger cars. The MYTI attaches to the car seat with a top tether system, meaning it has an additional belt that loops around the car's headrest. It's a little fiddly getting the tether tight enough, but you only have to do it once. Nick, who is something of a car seat nerd, informs me that this tether system is increasingly becoming the norm for Isofix models. It gives extra stability, but the downside is that removing the car seat becomes more complicated than just folding down the Isofix arms. We plan to keep the seat permanently in the car, so it's not a problem, but, if you want a car seat you can easily switch between cars, the Nuna MYTI probably isn't for you. 
The assembly instructions are almost exclusively diagrams. I counted 47 separate images showing how to install and adjust the seat, which I found tricky to follow in places. As a result, I missed the part about adding the baby insert. Without the insert, Annie sat up quite comfortably, kicking her legs out in front of her and shouting 'Go! Go!'. However, once she fell asleep, she wasn't tall enough for her head to be supported by the headrest and her head had flopped over onto her shoulder. I worried she would wake up grumpy, with a crick in her neck. For subsequent journeys, I added the insert. It was easy to attach, although it would benefit from velcro to hold it to the seat as it tends to slip. Now I've got to grips with the insert and the three incline positions, Annie naps in the seat quite comfortably.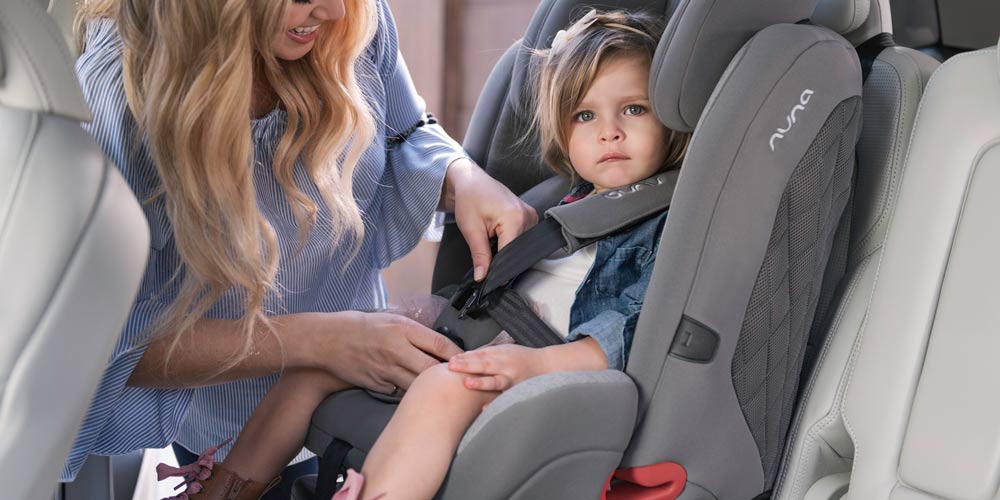 Fiddly harness buckles on car seats or pushchairs are the bane of every busy parent's life and the MYTI's harness is joyously simple to clip together. However, every time I place Annie in the seat, I find the straps have twisted, which is a nuisance. There's a knack to tightening the belt too – pull it from the bottom, not from the top – but now I've mastered the technique, it's not a problem. 
The thought of my toddler one day being a 12-year-old who can dress herself and answer back makes my head spin, but the MYTI's steel-reinforced shell certainly seems like it would stand up to another decade of use (abuse). Once Annie reaches a metre tall (around 15kg), I'll be able to convert the MYTI into a booster seat. The harness straps and buckle will tuck away and she'll be supported by a car seat belt instead. 
Other than the confusing instructions and the inconvenience of having to untwist the harness, there's little to find fault with here. Annie has only recently grown into the seat so we're at the very start of our MYTI journey but, thanks to it's hard-wearing material, comfortable incline options and stylish design, I'm optimistic that this smart Nuna seat will serve my family for years to come. 
Features:
Premium i-Size protection 

SIP system featuring EPS energy absorbing foam and Tailor tech memory foam

Ultra resilient, top of the line plastics and steel reinforcement

Coloured indicators on ISOFIX connections ensure proper installation

Integrated harness holders store the buckle tongues and keep the harness open while you're seating your child

Ventilation panels on seat

Three position recline

Headrest can be adjusted into 9 positions 

Padded 5-point harness 

Removable body insert

Removable, washable cover
Specs:
Usage with 5 point harness: 76-105cm. With vehicle belt: 100-150cm

Size: L 54 x W 51.5 – 54.4 x H 67.8 – 82.2 cm

 

Weight: 13.3kg

Colours: Caviar

(black), Aspen (dark grey) and Frost (light grey) 
Price: £275