Britax Römer is the brand of choice for royals William and Kate. Here, writer and new mum Lucy Clark tries Britax's new infant carrier, Baby-Safe i-Size. Could this be the king of car seats?
When you're planning a road trip with a baby, there's a lot to consider: clothing, changing gear, toys, feeding paraphernalia – the list goes on. Faced with apparently endless decisions (Would three sun hats be too many, or not enough?), there are none more important than those affecting your baby's safety. Now, nobody expects you to invest in a new car seat every time you go away, but if you're a frequent traveller and you're thinking of changing your seat anyway, or your family is soon to be expanding, you might want to consider the Britax Römer Baby-Safe i-Size.
The Baby-Safe i-Size will fit your child until they are 83cm in height, or roughly 15 months old. As your baby grows, the adjustments are easy to make – simply remove the layered inserts and slide up the headrest. There is a five point harness to ensure maximum safety, and the patented 'lie flat technology' keeps your new born in an ergonomic position during long journeys. It's also available in a choice of five different colours, which, you never know, might be all the encouragement you need to keep your car interior free of rusk and mud as your little one grows. If you're still not sold, you may be interested to learn that this was the chosen car seat of Wills and Kate, and even features in the commemorative book, Our Royal Baby, which charts Harry and Meghan's journey to parenthood (£29.99).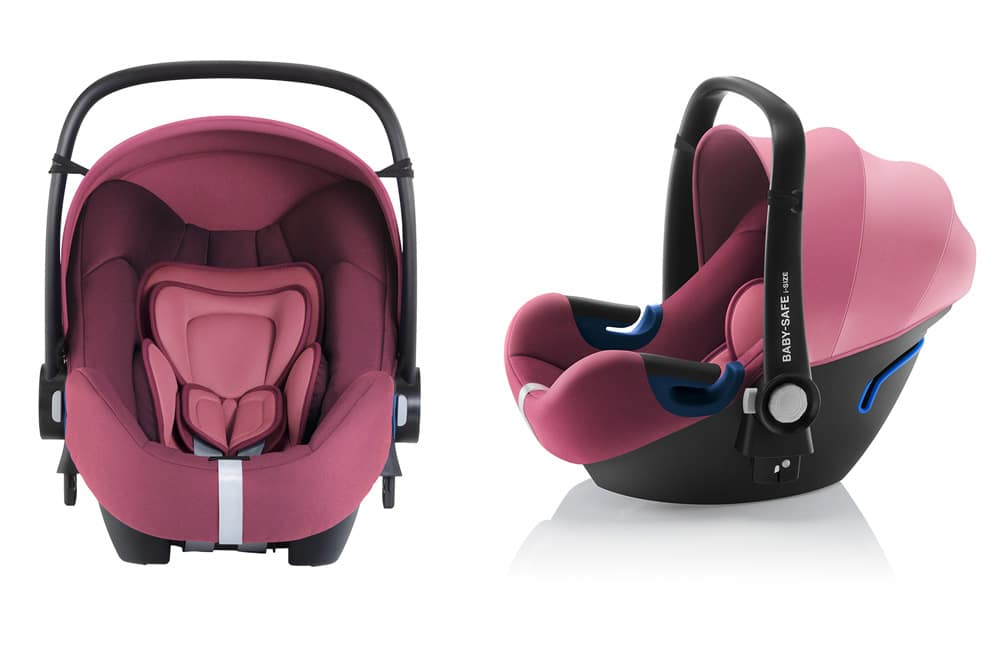 I got mine in readiness for our latest arrival, my second daughter, born early June. With a two year old big sister already in the back of my VW Polo, size and ease of use were top of my list of considerations. Without the luxury of rear doors, let alone chauffeurs and nannies, I spent my pregnancy dreading wrestling two children into the back, but the reality has turned out to be far more manageable than I feared. The i-Size, mercifully, is small and fairly portable, which is important when you're trying to herd a toddler away from the road with your free arm. It weighs 4.8kg, which I have found manageable so far, and I am fairly petite.
To install the seat, you can use ISOFIX or a seatbelt option – my husband has ISOFIX in his car, but, alas, my poor Polo is not so baby friendly. Nonetheless, Britax have done what they can to make the instillation intuitive. The seatbelt wraps behind the seat and across the baby's lap; anywhere you need to pass the belt is helpfully coloured in blue – although, honestly, it's super easy. If you do use ISOFIX, then the seat just clicks on and off a base using a handle at the back.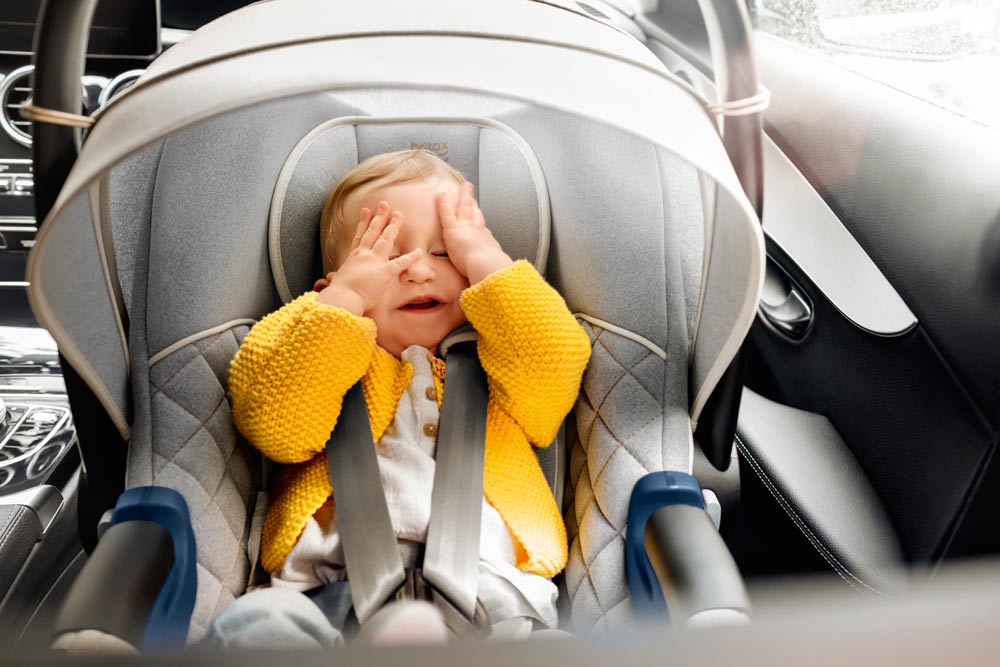 The main reason why I wanted a seat which was easy to remove was because, with CLICK AND GO adaptors, it also fits onto the frame of my buggy (I have an Uppababy, but lots of different brands are compatible). As any parent of a young baby will tell you, the ability to take said baby from a car while he or she is sleeping and then wheel them round the shops still asleep, as absolutely invaluable. The built in sun shade is useful here, although you don't want to get caught out in the rain as it isn't designed to be water proof.
All in all, the i-Size is great car seat. Like all car seats, cramming so many safety features into a relatively small bit of kit makes it impractical as carrier (I can make it up and down my front steps easily enough, but you won't see me lugging it round Tesco's). That said, it's comfortable for baby, user-friendly for mum and dad and it looks good on a buggy frame. Most importantly, the numerous awards attesting to its safety make this one an easy choice. You might even say it's fit for a king…
Price: Britax Römer's Baby-Safe² i-size infant carrier is available to purchase at selected retailers, from £190
Find out more: britax-roemer.co.uk