It's that time of year when children create colourful handprint cards at school and nursery, Dads sneak off with the kids to pick out some treats and Mums get a much-needed lie in. Mother's day is around the corner and it's never been easier to find beautiful and practical gifts that Mums will love. Here's a selection of our favourite Mother's Day gifts to suit all budgets and tastes.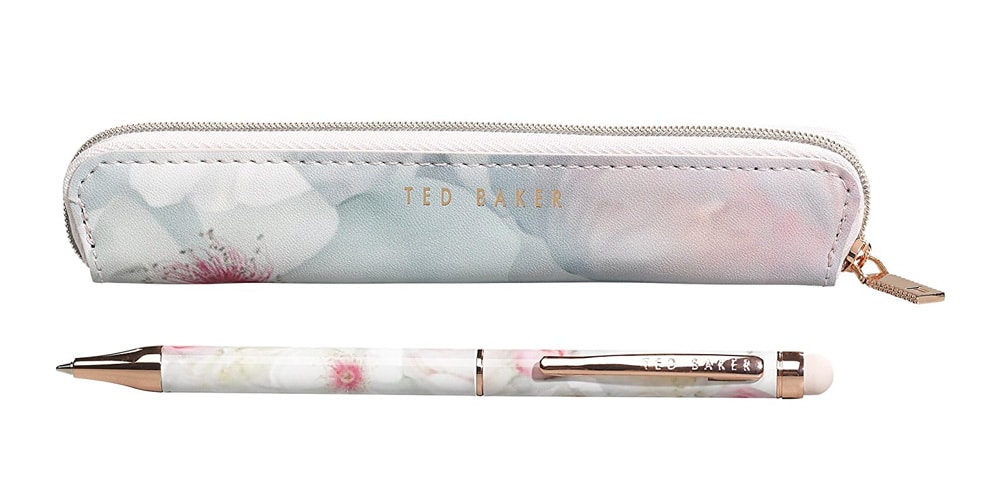 1/16

 Ted Baker Touchscreen Pen in Chelsea Border, £26.76

Bring a little glamour to Mum's office with this designer touchscreen pen from Ted Baker. This stylus is an elegant twist-style ballpoint pen with a cream rubber tip at the other end for using on touchscreens, perfect for home or work. The pen comes in a pastel blue design with vintage rose detail and a dipped rose-gold branded clip. A matching case completes the set for a thoughtful and practical gift that Mum will love!
Get the Ted Baker touchscreen pen here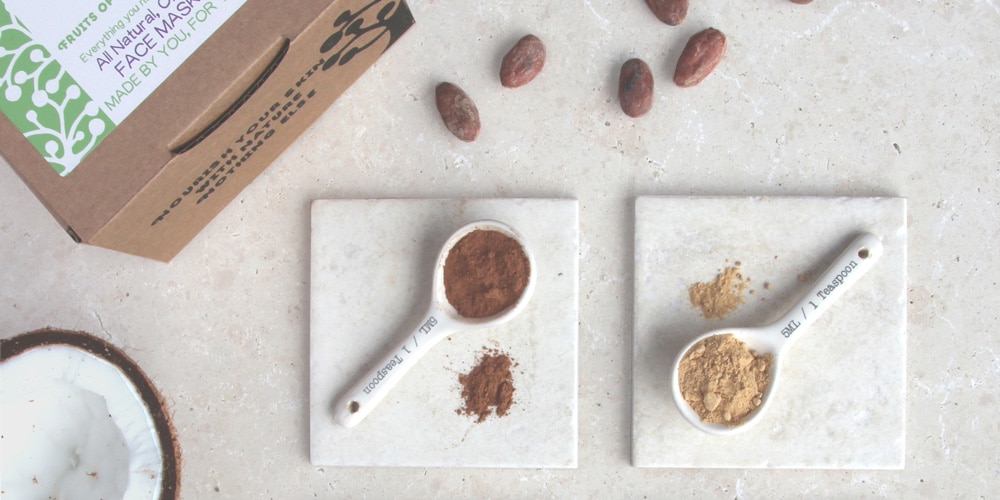 2/16

 Make Your Own Face Mask kit, £24

Help Mum make herself a fresh and nourishing face mask with this kit from Fruits of the Nut Tree. Only organically sourced ingredients go into these natural face masks and because they are freshly made there's no need for artificial preservatives. Inside the gift box you will find bentonite clay, maca powder, coconut oil and cacao powder as well as instructions and a container to blend the ingredients. There's enough ingredients to make four face masks so Mum can treat herself several times or make enough for a family pamper party!
Get this Face Mask kit from Fruits of the Nut Tree here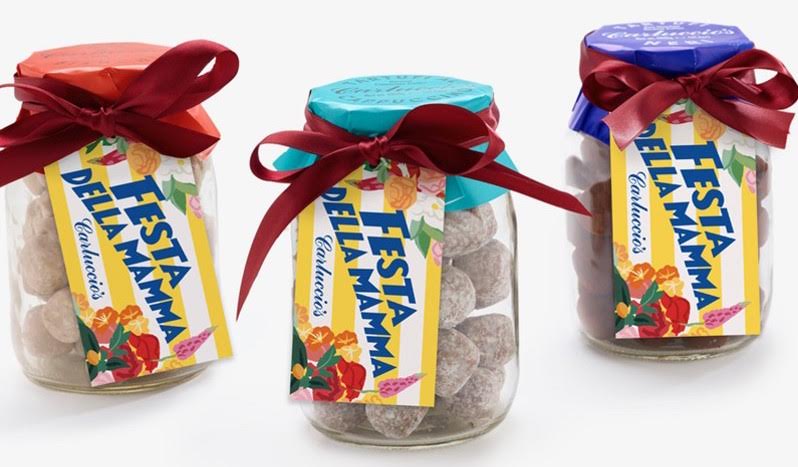 3/16
Carluccio's Festa Della Mamma truffles, £12.95
If you're looking for a sweet treat to add to your Mother's Day gift that's a bit more special, Carluccio's Italian truffles have come all the way from Piemonte. These traditional, indulgent truffles come in reusable glass jars with three flavours to choose from – dark chocolate, white chocolate, and cappuccino – so get mum's favourite (or all three!)
Get the Fiesta Della Mamma range here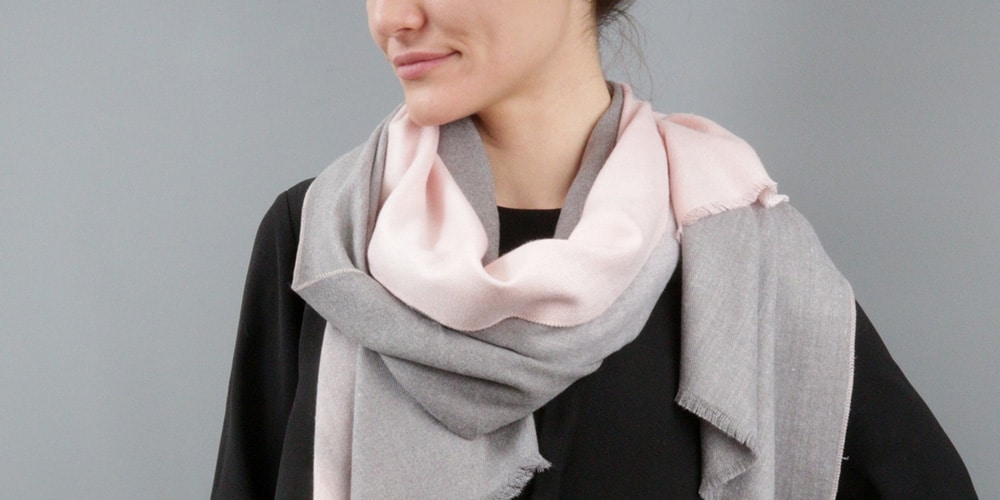 4/16

 Personalised Cashmere Blend Ombre Scarf, £30

This cashmere blend scarf is hand-finished with either embroidery or a special dye-sublimation process, where the inked name or initials become part of the scarf's fabric. The scarf is available in three colourways with a choice of four embroidery threads for personalisation. Incorporating a hot trend, this accessory features ombre ends for a super fashionable Mother's Day gift.
Get the personalised cashmere blend scarf here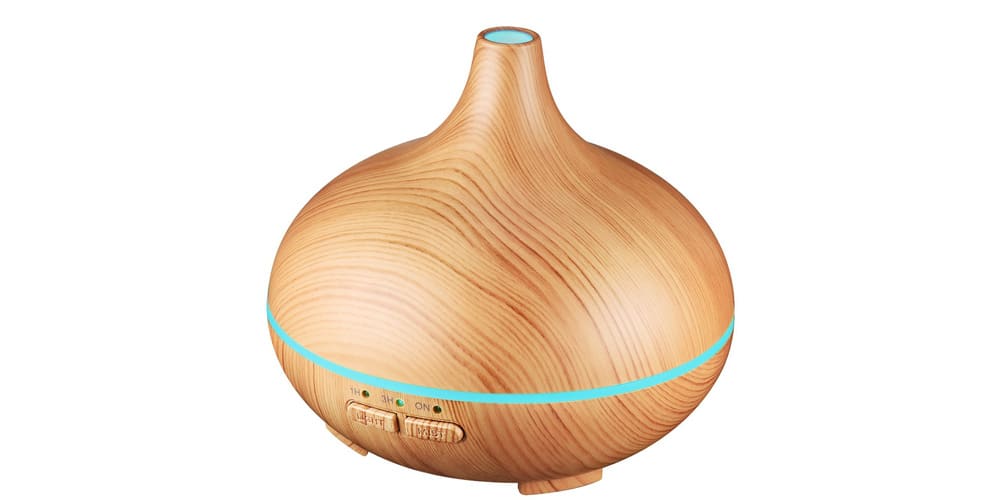 5/16

 Ultrasonic Aromatherapy Misting Diffuser, £19.99

This sleek and stylish diffuser creates a calm and fragrant environment by misting the air with water droplets and essential oils on a schedule of your choice. The portable unique wood grain design means that it is perfect for a home office, yoga studio, bedroom or living room- and there are 14 LED light settings to create a soothing ambience.
Get the Ultrasonic Aromatherapy Misting Diffuser here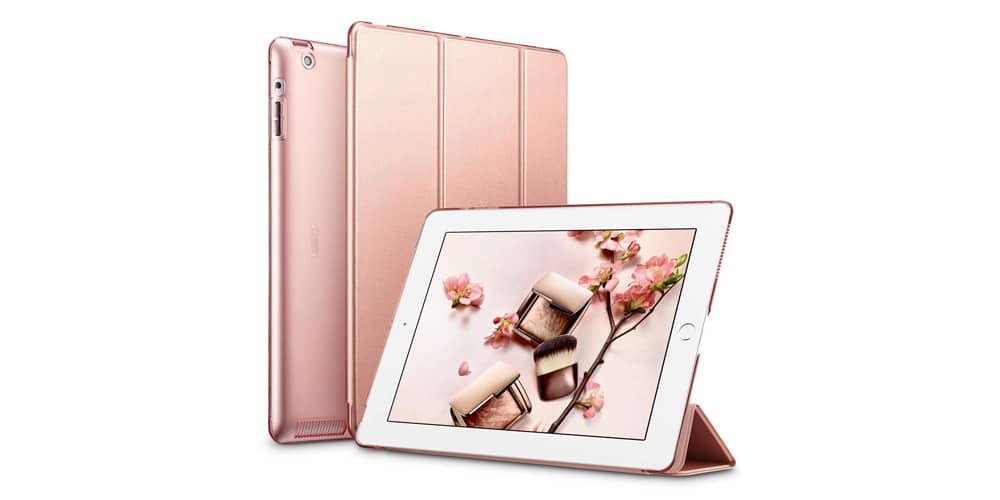 6/16

 Ultra-slim Lightweight iPad case in Rose Gold, £9.99

Mums will never guess how budget-friendly this gift is, leaving plenty of cash for flowers and chocs! With a smooth microfiber lining this iPad case in elegant rose gold is ideal for keeping your tablet safe and the tri-fold feature means that Mum can watch her favourite shows or do work easily. The translucent frosted back cover adds an extra element of protection, and the magnetic feature automatically tells your iPad to sleep or wake up when the case is closed or opened.
Get the ultra-slim iPad case here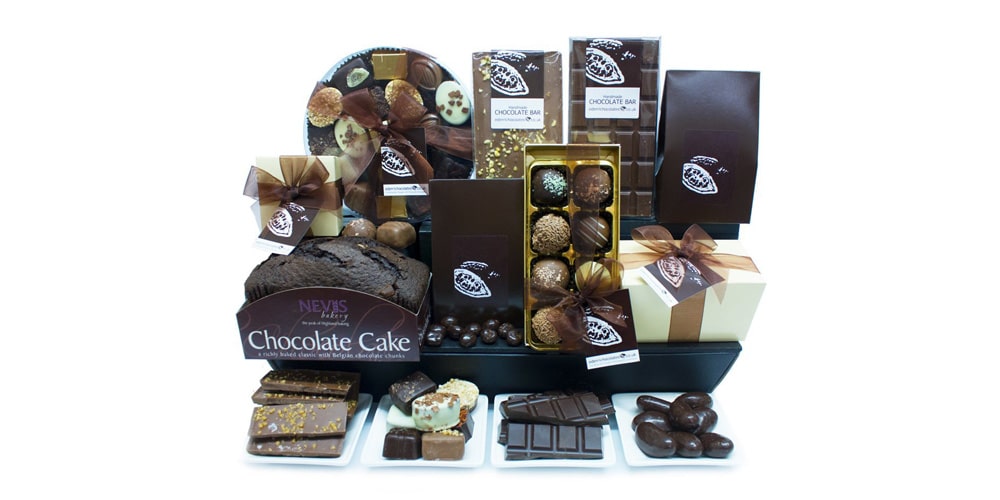 7/16

 Occasions Giant Chocolate Hamper, £68.90

Perfect for Mums with a seriously sweet tooth (and lots of little ones to 'help' eat it all!), this Occasionals Chocolate Hamper from Eden4Chocolates offers an incredible selection of chocolatey treats. A sumptuous chocolate cake, slabs of handmade chocolate, fresh truffles, Turkish Delight, pralines and chocolate-covered coffee beans and nuts make up this super sweet gift!
Get the Occasionals Chocolate Hamper here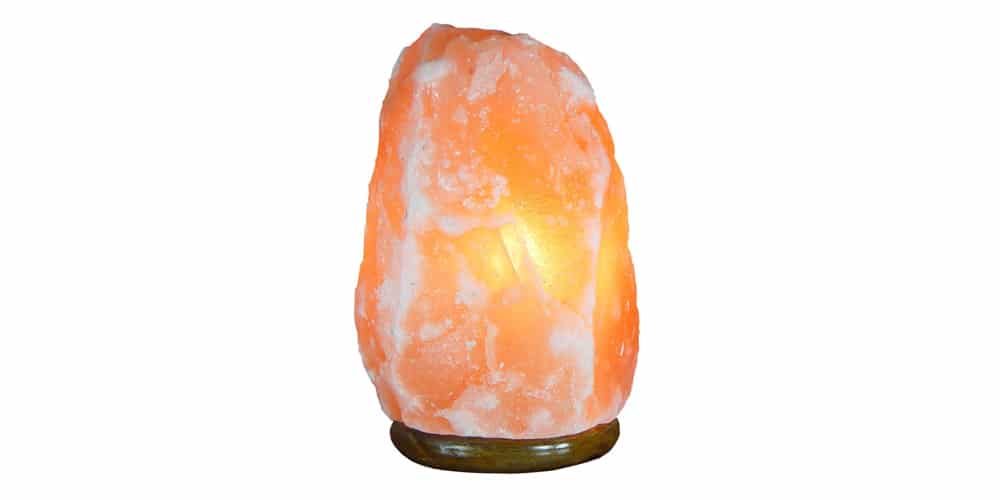 8/16

 Pink Himalayan Crystal Salt Lamp, £18.95

Bring the outdoors in with the gift of this natural pink Himalayan salt lamp. Carefully mined from the Himalayan mountains, this huge salt crystal has been 'rough finished' for an authentic look. Every lamp is unique; the Himalayan pink ranges from deep red to pale orange and baby pink and some believe that the salt can increase positive ions and energy in the surrounding air. Each lamp sits on a polished wooden base and emits a soft, warm glow.
Get the pink Himalayan crystal salt lamp here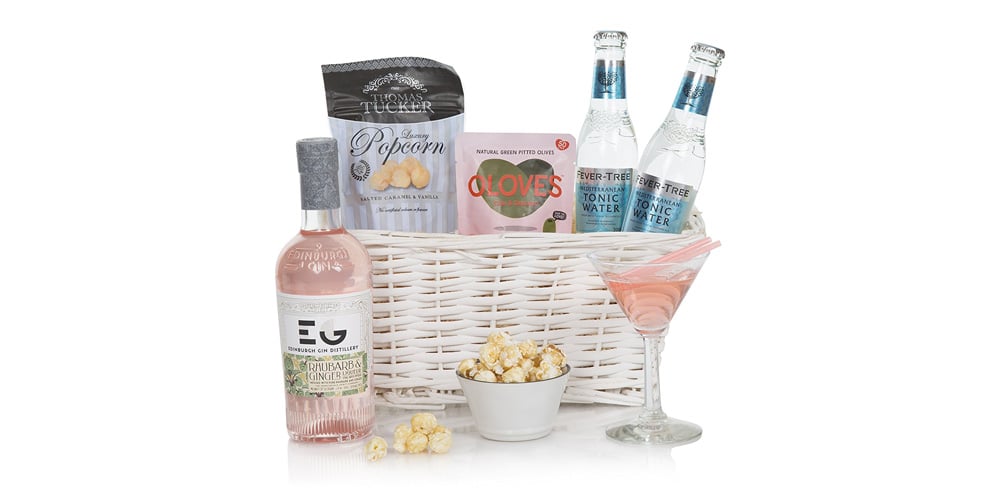 9/16

 The Pink Gin Hamper, £60

A stylish and delicious way to relax and celebrate Mother's Day, this hamper from Clearwater Hampers is both pretty and luxurious. A large bottle of Edinburgh Gin Company Rhubarb and Ginger Gin is the centerpiece accompanied by two bottles of premium tonic water, a bag of salted caramel and vanilla popcorn and some delicious green olives. The goodies are presented in a white open wicker basket, ideal for re-purposing as bathroom storage or another gift hamper.
Get the Pink gin hamper here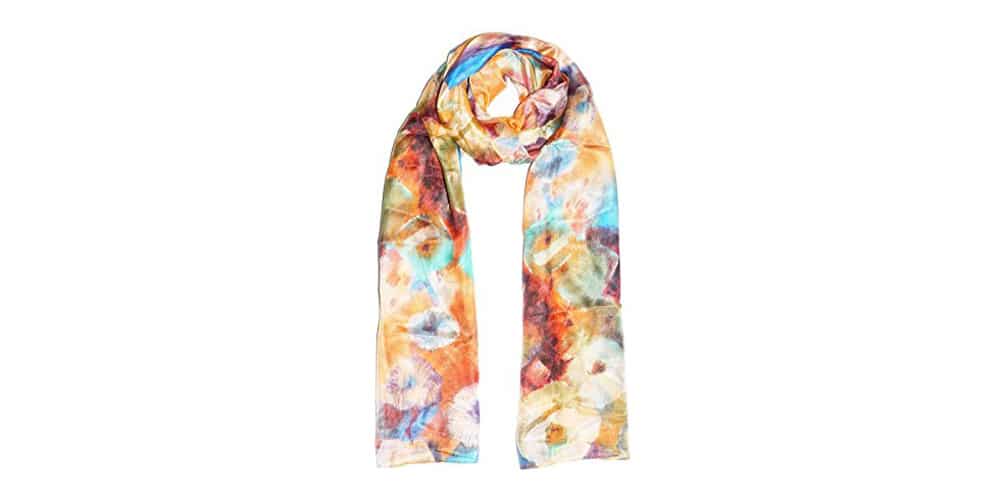 10/16

 Mulberry 100% Silk Luxury Scarf in Summer Peach, £75

Mums will love this luxurious gift from Mulberry; a 100% silk scarf in a Summer Peach tie-dye inspired pattern. The light and warm colours are the perfect way to look forward to spring and summer and give Mum something to look forward to wearing in warmer weather! With an eco-friendly ethos, the scarf arrives gift-wrapped and ready to give in a recyclable box with recyclable tissue paper. The scarf is 100cm x 180cm and is dry-clean only.
Get the Mulberry 100% Silk Luxury Scarf here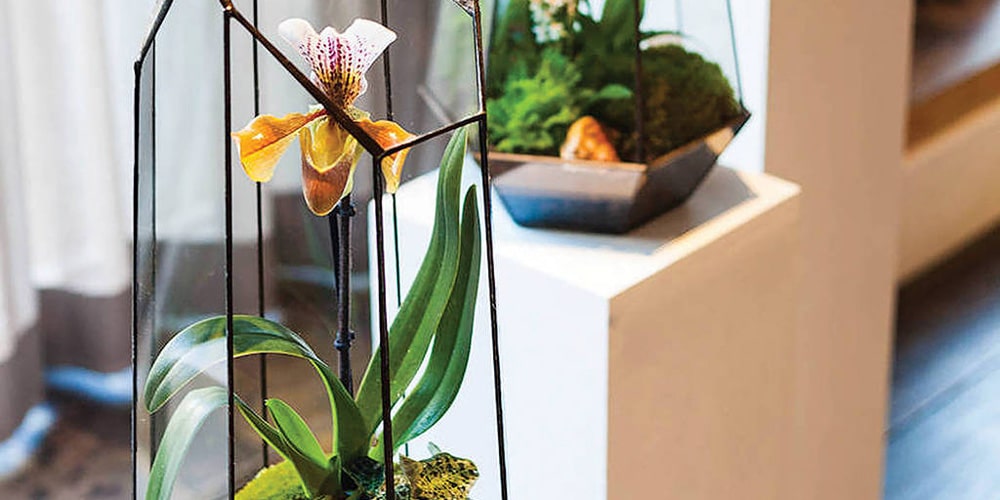 11/16

 Terrarium Design School, £68

Give Mum the gift of time to herself with this terrarium design school session. Guests will get to learn the art of designing their own beautiful indoor garden, putting cacti, orchids, tropicals and succulents into glass biospheres and decorating them with stones, soil and charcoal. Led by the terrarium expert Alyson Mowat, this class is a great gift for Mums on their own, or buy two tickets for some quality Mum and child time!
Get the Terrarium Design School class here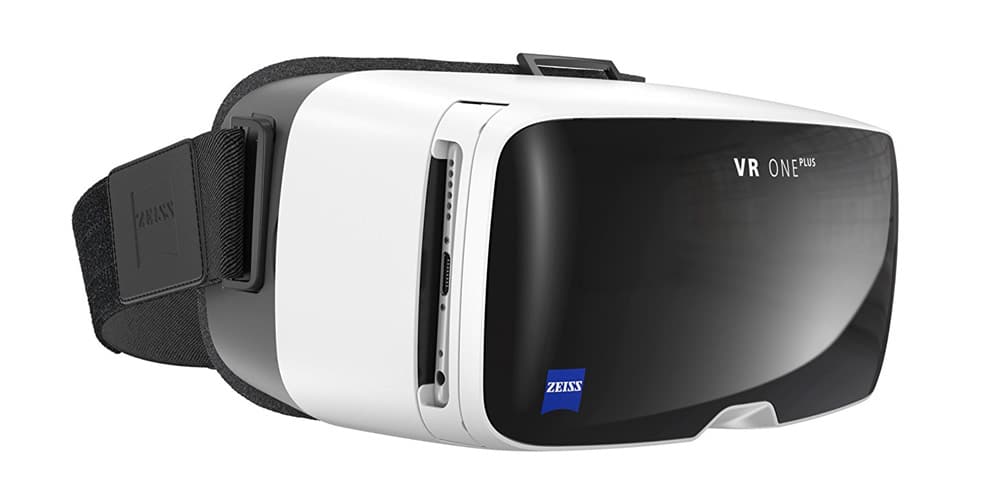 12/16

 ZEISS Virtual Reality headset, £89.91

With £40 off, this ZEISS virtual reality headset is the perfect gift to get Mum for fun family times. Wearers simply insert their smartphone to be transported into other dimensions and to experience thrills from roller coaster rides to flights through space. The headset features a 100 degree field of view, crisp picture and easy to read screen text as well as vents for comfortable air circulation. The only problem is the whole family will want a go!
Get the ZEISS virtual reality headset here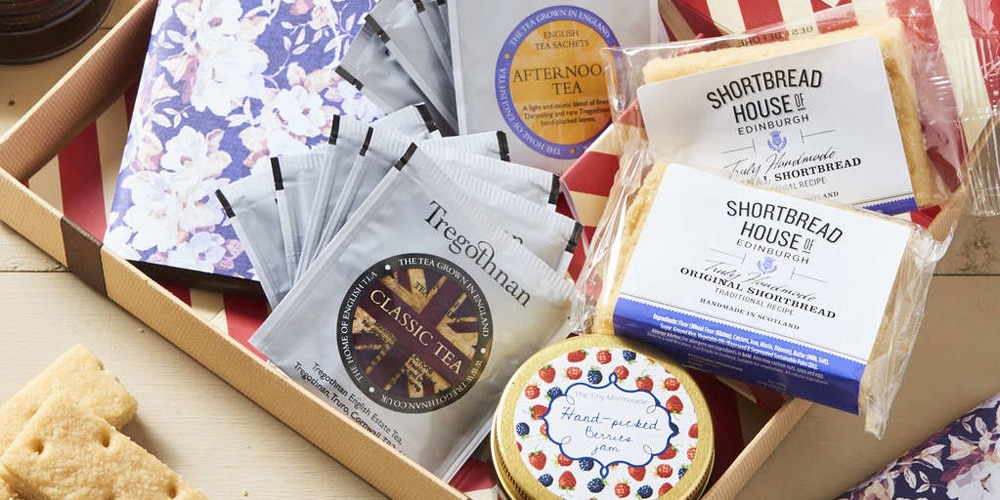 13/16

 Afternoon Tea Letter Box Hamper with British Grown Tea, £24.95

It can be tricky finding the time for a day out with Mum, so why not send her a special afternoon tea to enjoy in the comfort of her own home? This Letter Box Hamper includes two blends of British-grown tea, a slab of delicious dark chocolate, delectable berry jam and fingers of Scottish shortbread. All hampers are carefully gift-wrapped by hand using parcel paper, twine and ink stamps.
Get the Letter Box Hamper here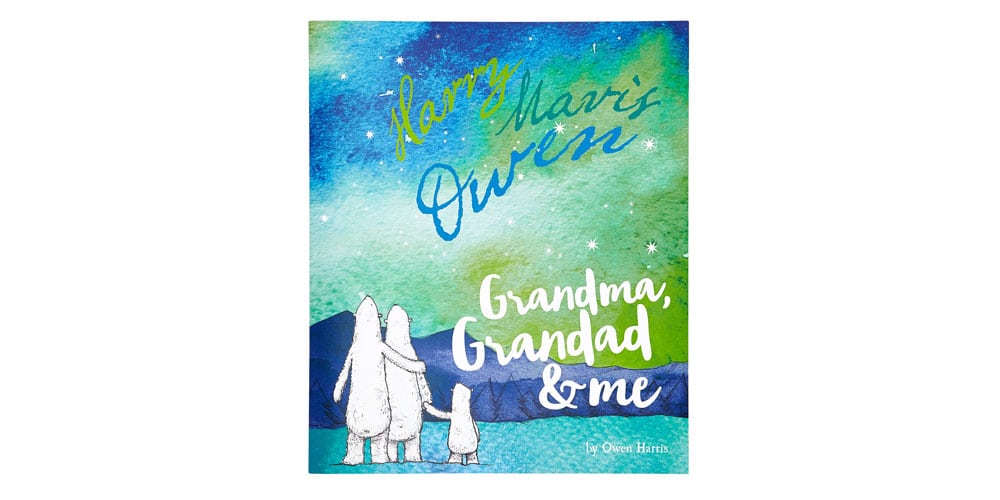 14/16

 Personalised Grandparent and Me Book, £22

This keepsake book makes a beautiful gift for grandmothers on Mother's Day. Personalised with information such as where they live, how often they see their children and the treats they like to spoil their grandchildren with, this story is the perfect way to let grandparents know how much they're loved. Your child's name will be printed on the cover as the 'author' and grandma's name will be written in stars above it.
Get the Personalised Grandparent and Me Book here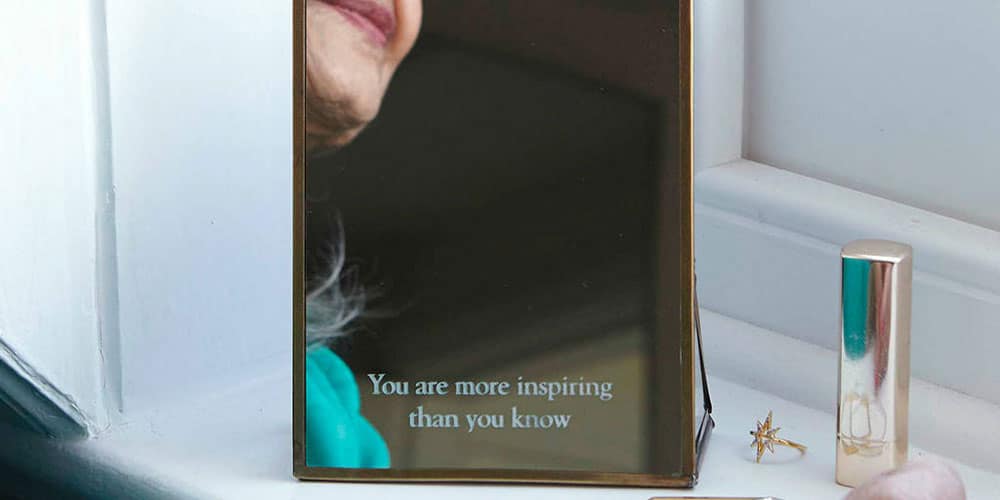 15/16

 Classic etched mirror, £18

This eco-friendly rectangular mirror is a great gift to remind Mum just how special she is. Have your chosen words etched on the bottom of the glass so that every day your inspiring message is seen. The freestanding mirror is rimmed with copper, zinc or brass and is responsibly sourced, measuring either 12 x 18cm (small) or 30 x 50cm (large). A lovely gift to remind Mum of the beauty you see in her!
Get the classic etched mirror here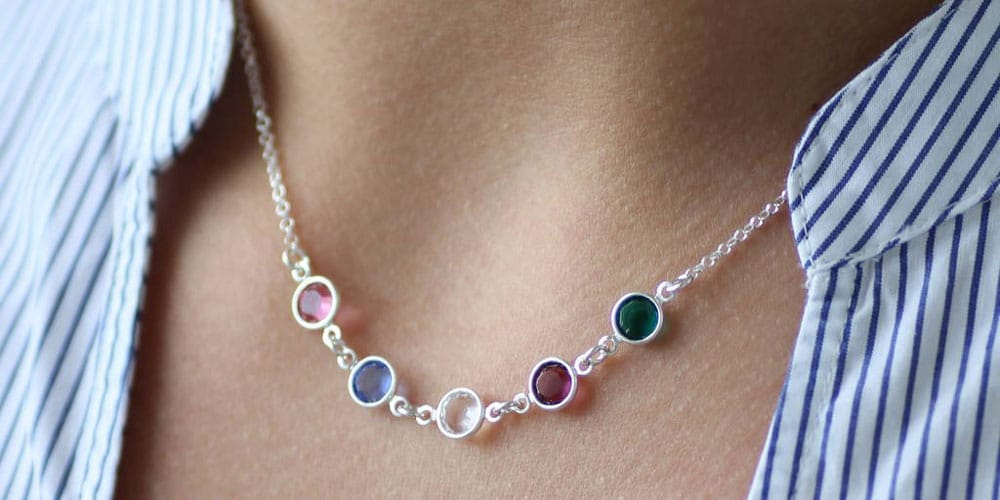 16/16

 Family Birthstone Necklace, £25

A unique gift to represent the family she holds together, this elegant necklace is personalised with the birthstones of each of your family members. The necklace is available in either sterling silver or plated with gold. Up to nine charms can be added to each necklace so this is perfect for Mums of larger families!
Get the Family Birthstone Link Necklace here