Kate Silverton, journalist, former BBC News presenter and mum of two, is now training as a child therapist. As you might expect, she knows a thing or two about holidays with kids. Here's what she has to say about everything from wild camping to monkey poo.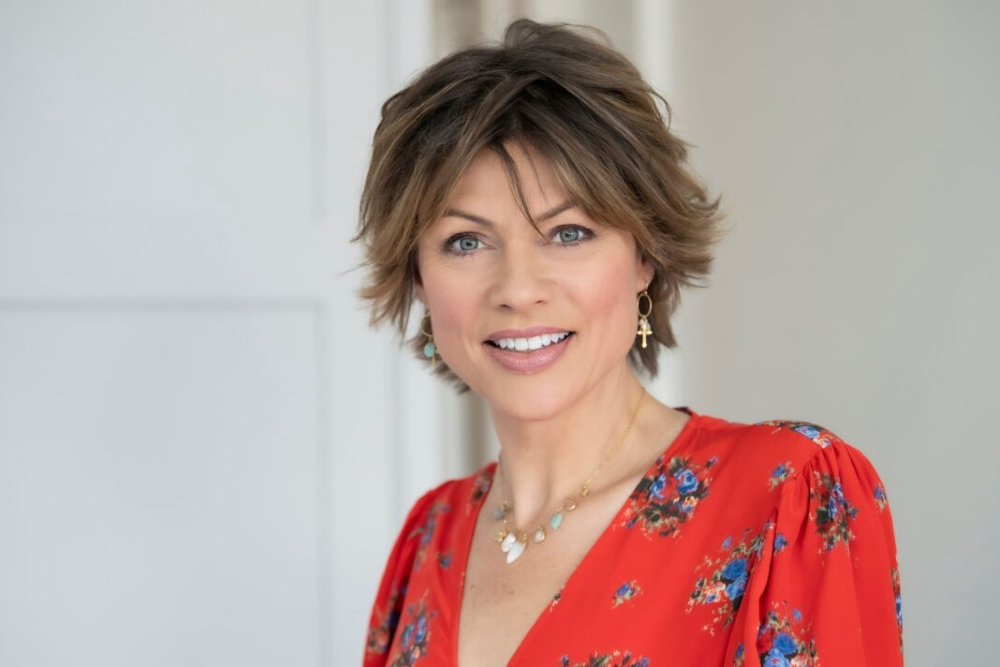 Childhood holidays for Kate Silverton were all about caravanning
My mum didn't like to fly, and my dad was a London cabbie. He actually taught me to drive on the continent while towing a caravan. I'm very grateful for that, because I can now park any vehicle, including a tank when I worked in Iraq.
During those family holidays we used to travel across France, Spain and Portugal for weeks on end and I still love camping now. My husband and I just took our VW camper van away for a week. Being out under the stars is wonderful.
In 2022 we're hoping to take the kids to Oman
I studied Arabic and Middle Eastern history at university so I love places such as Oman because of all the architecture, the history and, of course, the food. We took our eldest child, Clemency, to Oman when she was a baby so it will be really nice to return there. We also love Mallorca, so we're also planning a trip there in 2022.
Best family holiday for Kate Silverton? Wild camping
Last year we stayed on Gilcombe Farm, a family-run 300-acre organic farm in the heart of Somerset, and literally had a field to ourselves. We had our camper van, our bell tent and were in heaven.
We've been very lucky to go to amazing places including Mustique in the Caribbean, and had incredible times. But in Somerset, when we were sat on a bench eating sausage sandwiches with the sun high in the sky, the children said, 'This is better than Mustique'. They were in their element rolling down hills and constantly being in the fresh air. My son Wilbur loved it because he didn't have to change his pants for the whole week!
Close calls on family adventure holidays
When they were younger, we went on holiday to Kenya and during our stay a monkey got into our room and pooed everywhere, including in the water jug. It wasn't really a disaster.
In fact we thought it was hilarious. On the same holiday, there was a rainstorm and when Clemency sat back on her bed, she said, 'Ooh mummy, there's a scorpion on my pillow'. I guess that comes under the category of 'disaster averted'.
Two teen gap years made Kate Silverton some lifelong friends
I first travelled through Europe interrailing and lived on a kibbutz in Israel. Then in 1990 I went to Zimbabwe to volunteer with a charity called Raleigh International. We built a village school there, and that's where all my closest friendships were made.
To get the best out of young children on holiday
You need to understand that kid's brains can't cope with boredom for long. Neuroscience tells us that boredom can actually be quite painful for them. So on a long car trip you can't expect them not to get niggly. Travel early in the morning or in the evening, and appeal to the seeking part of their brain by bringing along audiobooks and games.
Kate Silverton's guide to parenting children aged 0-5, 'There's No Such Thing As 'Naughty', is available to buy now.