As soon as we pass through the airport security scanner, we're in full-blown holiday mode, and treating ourselves to a bottle of something delicious (be it perfume or Prosecco) seems like a perfectly reasonable indulgence. In fact, you could say buying fragrance at the airport is actually financially prudent, given that you can save about 20 per cent on the high street price. Stocking up on your favourite perfume makes a lot of sense then but, let's be honest, where's the fun in that? After all, travel is all about discovery, isn't it? Here's our rough guide on how to venture out of your olfactory comfort zone and find a new fragrance.
DO YOUR PREP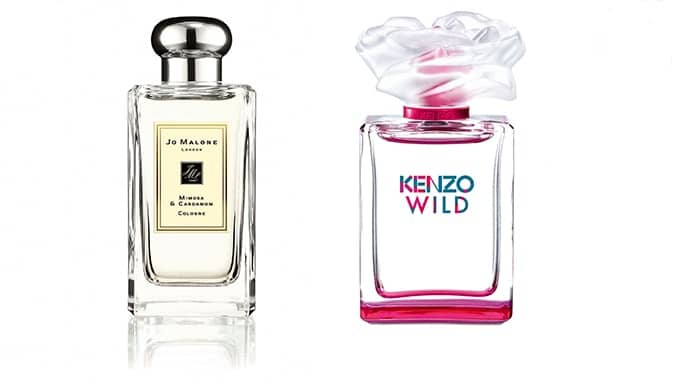 Airport shopping before a holiday doesn't allow a lot of time for deliberation, especially when you're travelling with children. No one wants to be that final family scuttling shame-faced down the plane aisle, while all the seated passengers glower at them, so it's worth doing a bit of prep to make picking a perfume a bit speedier. This can be as simple as jotting down any fragrances you like the sound of, so you've got a hit list of ones to sniff out at the terminal. That way, you won't get overwhelmed by the endless rows of shiny boxes and panic-buy whatever the salesperson spritzes on you.
If you're the super-organised type, you could even look up the notes of your favourite fragrances online, so you can seek out other perfumes you're likely to find appealing. Make sure your skin is a truly blank canvas before you start. 'To experience the true scent of a perfume in all its full integrity, "clean" skin is vital,' explains the fragrance expert Roja Dove. 'You don't want the fragrance you try to blend with the remnants of the perfume you sprayed before you set off on your trip to the airport. The same applies for any scented body lotions or fake tan you might be wearing – a fragrance needs to be applied to clean, bare skin so you can get a really good idea of how it works with the natural oils of your body.'
More information: Jo Malone London Mimosa & Cardamom Cologne £32, is a warm and spicy floral. Kenzo Wild £36.55, is lush and exotic-smelling.
Buy now: Jo Malone London Mimosa & Cardamom Cologne, Kenzo Wild
HOLIDAY FEVER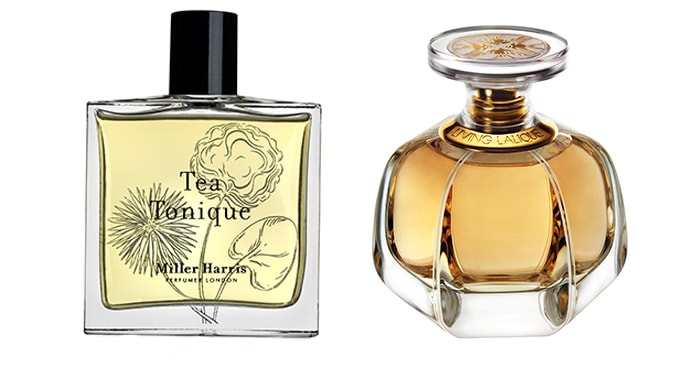 Just as that Moroccan lantern ended up looking wildly out of place in your living room (rather than lending it the exotic Kasbah vibe you hoped for), holiday exuberance can also lead to expensive fragrance mistakes. When you're jetting off somewhere tropical, it's all too easy to let your destination rule your nose – which is fine if you're just looking for a perfume to wear on holiday – but less so if you want a scent that will actually suit your life back home. Having said that, wearing your holiday fragrance is a brilliant way to transport yourself back to the beach, so if you're happy to smell of coconut and lychee in rainy Britain, then don't let us stop you.
One thing worth bearing in mind, if you're heading somewhere hot, is that any scent you choose will smell a little stronger while you're away. 'In a warmer climate, your intensified body temperature makes fragrance more noticeable,' says Roja. 'It also makes scent dissipate slightly quicker so the fragrance won't last quite as long.' Citrus scents are great for the heat as they deliver a much-needed burst of freshness. They don't have much staying power but the pleasant 'pick-me-up' they give makes it worth reapplying a couple of times throughout the day.
More information: Miller Harris Tea Tonique £54.16 (50ml) with smoky tea, bergamot and lemon, it's like a refreshing cup of Earl Grey. Living Lalique £55.20,although not created as a unisex scent, this mix of iri and woods smells amazing on men too (both above).
Buy: Miller Harris Tea Tonique, Living Lalique
SCENT TO THRILL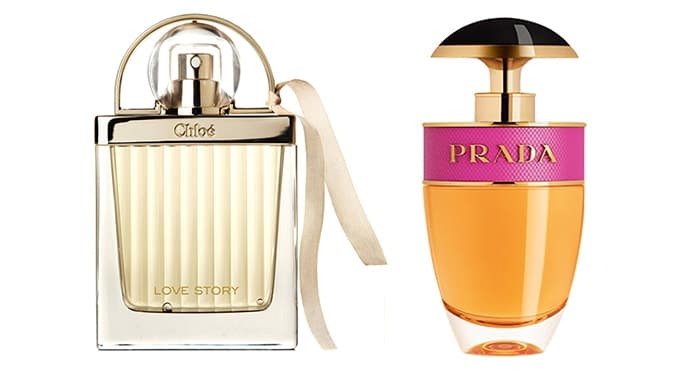 'The duty-free retail environment is saturated with promotional sites,' says Roja. 'Not everybody wants the latest blockbuster though, so it's important to look beyond the marketing.' To avoid being seduced by bottles or brands, spray the perfumes you like onto blotters, write their names on the backs, then shuffle them to smell them 'blind'. 'Your nose can make a better decision than your eyes,' says Roja. Try the final contenders on your skin because they will smell completely different than they did on paper. Ideally, you should wear a perfume for a few hours before making a decision – tricky when you've got a plane to catch – because it will evolve over time.
When you spritz, what you smell in the first few minutes (once the alcohol has gone) are the top notes, scents such as citrus and ginger, which evaporate quickly. Over the next half an hour or so, the heart or middle notes, such as rose, jasmine or lavender, emerge. Then finally, the base notes make an entrance (vanillas, musks and woody notes). These notes really last, so make sure you like them. If your departure time doesn't allow for a proper trial, it's worth wearing a scent on your outward journey – if you still love it when you land, you can pick it up on your return leg. Just remember that you'll need to wait until you're on the ground to judge the scent. 'Cabin air affects our noses,' says Roja. Too complicated? Try a box of perfume miniatures, such as Chloé's or Prada's collections (above), which are exclusive to airports and great for test-driving a fragrance.
More information: Chloé les Parfums Miniatures Collection, £39.50 (4 x 5ml set) and Candy Kisses Collection, £50.85 (3 x 20ml set)
Buy: Airport duty free exclusive.
Top tip: Airports do sometimes have exclusives at their duty free, so it's something worth looking out for. Marc Jacob's Violet (below) would be perfect for teenage girls, £40.