As more and more families choose UK holidays over travelling abroad, food writer, cook and mum, Amy Cowley shares her favourite recipes for staycation family feasts.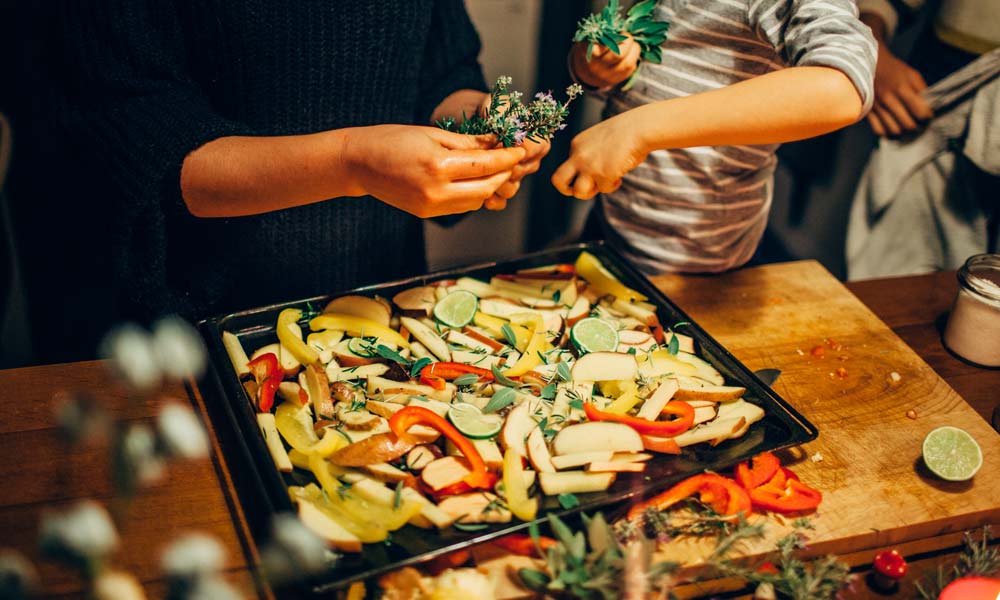 There was a time, in the not-so-distant past, when not many families would choose a 'staycation' over hopping on a plane to end up eating paella on the Costa Del something only a few hours later.
But times they have a-changed. More families than ever before are choosing to stay in the UK for their holidays. In fact, research by travel marketing specialist Sojern shows that UK bookings for summer 2019 were up a third from the year before. Not only is a staycation a handy way to beat Brexit uncertainty, but families have cottoned on to the fact that the UK has much to offer in terms of scenery, sunshine, cost-effective convenience and especially food. 
The question is, what do we eat when we're on our staycation? When the fish and chips newspaper has long been thrown away and the local pub has already begun to know your order by heart, it's time to enter the unfamiliar kitchen in that beautiful cottage you booked six months ago. My advice is, get the family involved and cook together. Embrace the holiday vibe with ingredients and flavours that pack a punch. 
Here are my favourite recipes to whip up on a self-catering holiday: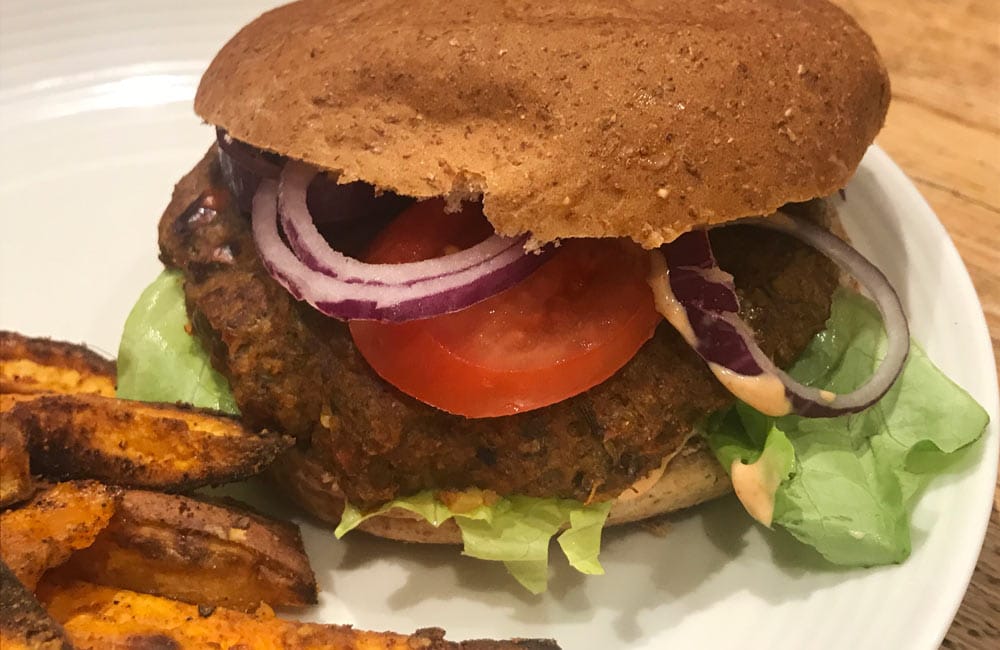 Mushroom & Red Pepper Burgers (Vegetarian)
Serves 4 | Allow 55 minutes to prepare
Who doesn't want a burger when they're on holiday? This veggie recipe is a guaranteed family pleaser. The kids can get involved forming the patties and it's fun for everyone to build their own perfect burger.
Ingredients:
250g chestnut mushrooms

2 red peppers

2 spring onions

1 small onion

1 clove garlic

½ bunch fresh parsley 

1 egg

70g breadcrumbs

1 tbsp smoked paprika

1 tbsp paprika

1 tbsp garlic powder

1 tsp cayenne pepper

Salt & pepper to taste

4 wholemeal burger buns

3 tbsp mayonnaise

2 tbsp Sriracha (this is a ready-made hot sauce made from chilli peppers, vinegar and garlic. It is available to buy in all supermarkets)
Method:
Take the first 6 ingredients and either finely chop them with a knife or use a food processor or hand blender until you have a consistency that resembles minced meat.

Add the mixture to a dry, hot frying pan and leave to cook for about 10 minutes, stirring occasionally, until all the liquid in the vegetables has evaporated.  You will know it's done when you can no longer see bubbles of water in the pan. Remove from the heat, empty the vegetable mixture into a large bowl and leave to cool.

Once cooled, add 1 beaten egg and the breadcrumbs to the mixture, along with all of the spices. Give everything a good mix together until thoroughly combined.

Form the mixture into burger patties, making sure they are a similar size to your buns.  Once formed, leave them to set in the fridge for at least half an hour before cooking.

Remove from the fridge and drizzle a small amount of olive oil over the top. 

Cook under a hot grill, set to the highest setting until the burgers are brown and charred on top.

While they are cooking, make your spicy sauce by mixing the mayonnaise and Sriracha together. 

Carefully remove the burgers from the tray, using a spatula and let the family build their own, with the spicy sauce, lettuce, tomato, onions and any other condiments of your choosing.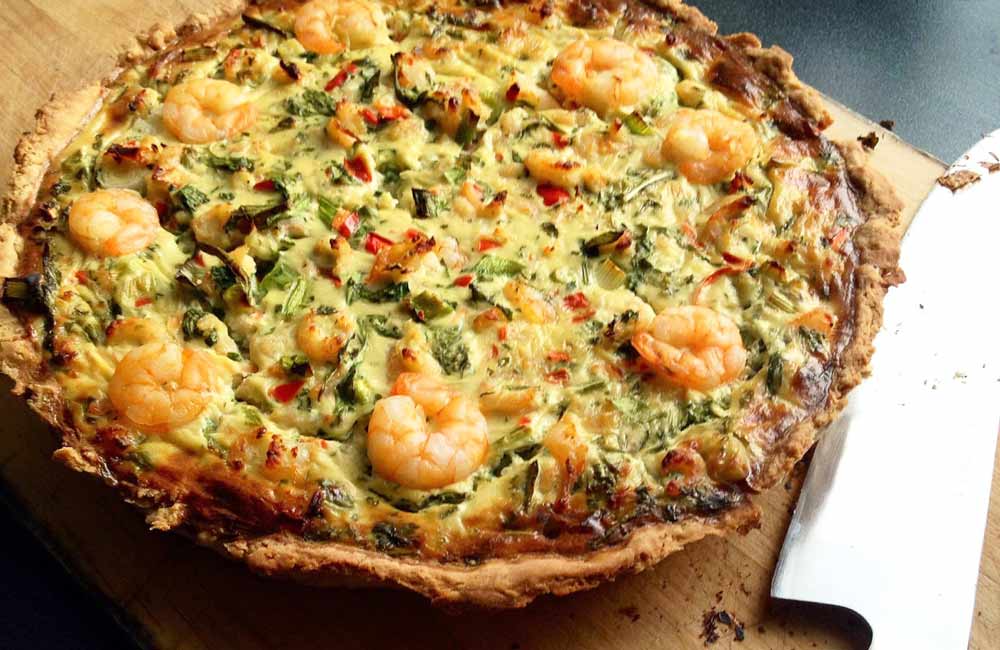 Shrimp & Prawn Tart
Serves 4 | Allow an hour and 45 minutes to prepare
England has some of the finest fish and seafood on the planet, so what better time to make use of it than when staycationing? Plus, there's nothing more British than delicious food in pastry. Don't worry – if the idea of making homemade pastry fills you with dread, buy ready-made shortcrust pastry from the supermarket. It will be just as good!
Ingredients:
For the pastry, if making yourself: 

285g plain flour
100g salted butter
45ml milk
For the pastry, if buying: 

1 pack or 375g ready-rolled shortcrust pastry
For the filling: 
150g large prawns, cooked and shelled

300g shrimp, cooked and shelled

Zest of 1 lime

Large handful coriander leaves, roughly chopped

6 spring onions, chopped

2 red chillies, chopped

1 egg

300ml crème fraiche

Salt and pepper to taste

 
Method:
To make the pastry, rub the butter into the flour until it looks like sand. Add the milk and mix to form a dough.

 

Roll out the pastry on a floured work surface and line a tart tin with the pastry. (If you don't have a tart tin, you could use a small baking tray – you will just have a different shape.) Refrigerate for 30 minutes.

Preheat the oven to 180c.

 

Line the pastry shell with parchment paper and baking beans (or you could use rice) and blind bake for about 25 minutes until the base is beginning to cook through. Remove the paper and beans and return to the oven for about 10 minutes until the base is starting to brown. Remove from the oven and leave to cool slightly.

Chop the prawns into chunky pieces, reserving a few for decoration, then mix with the rest of the filling ingredients. Pour the filling into the pastry case.

Return the pastry case to the oven and bake for 10-15 minutes until it's just starting to set.

Top with the reserved whole prawns and bake for a further 10 minutes or until completely cooked through. Serve slightly warm or cold with a seasonal salad.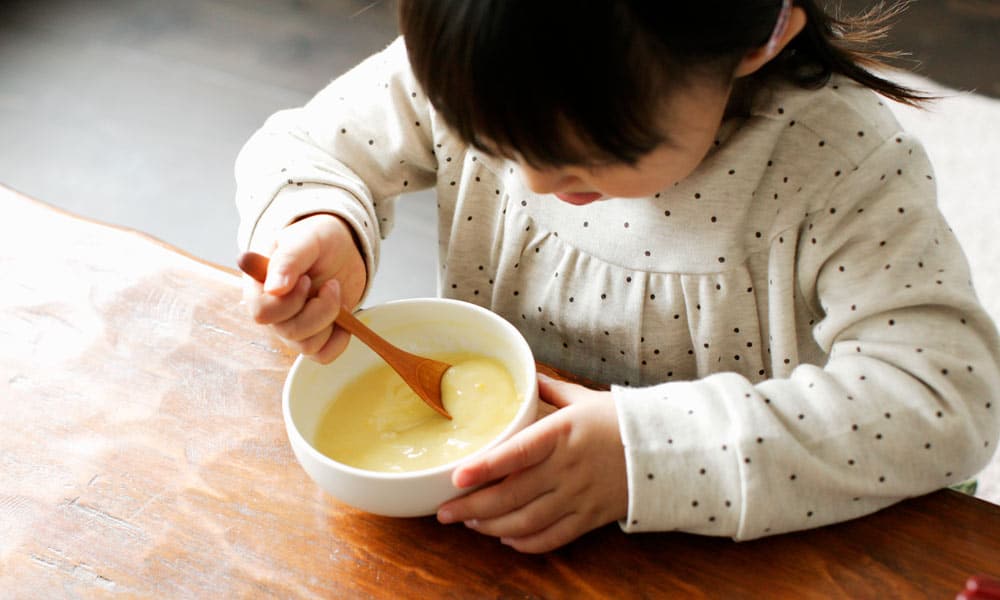 Curried Butternut Squash, Spinach & Coconut Soup (Vegan)
Serves 4-6 | Allow 45 minutes to prepare
The flavours in this vegan recipe will immediately invoke holiday vibes inside, even if it happens to be a rainy British day outside.
Ingredients:
1tbsp olive oil

1 onion, chopped

1 clove garlic, chopped

1 tbsp ground cumin

1 tbsp ground coriander

1 tbsp ground turmeric

1 tsp garlic powder

1 butternut squash, roughly chopped (take the seeds out and roast these with olive oil and salt for a delicious soup topper or snack!)

Boiling water

1 vegetable stock cube

200g baby leaf spinach

1 can coconut milk

1 lime

Salt and pepper to taste
 Method:
Add the olive oil, onion, garlic and spices t

o a large soup pot on a medium heat and cook for a few minutes until the onions are starting to soften and you can smell the spices. 

Next add in the squash, give a good stir and then cover everything with boiling water (enough to entirely cover all the vegetables).

Stir in the stock cube, bring to the boil, then reduce to a simmer. Put a lid on and leave to cook for about 30 minutes, until the squash is completely tender.

Throw in the spinach and let the leaves wilt.

Use a hand blender and blitz the whole thing until it's nice and smooth. 

Add in the coconut milk and the juice from the lime and season with salt and pepper. 

Give everything a stir to combine.

You should have a smooth, velvety soup that pops with flavour.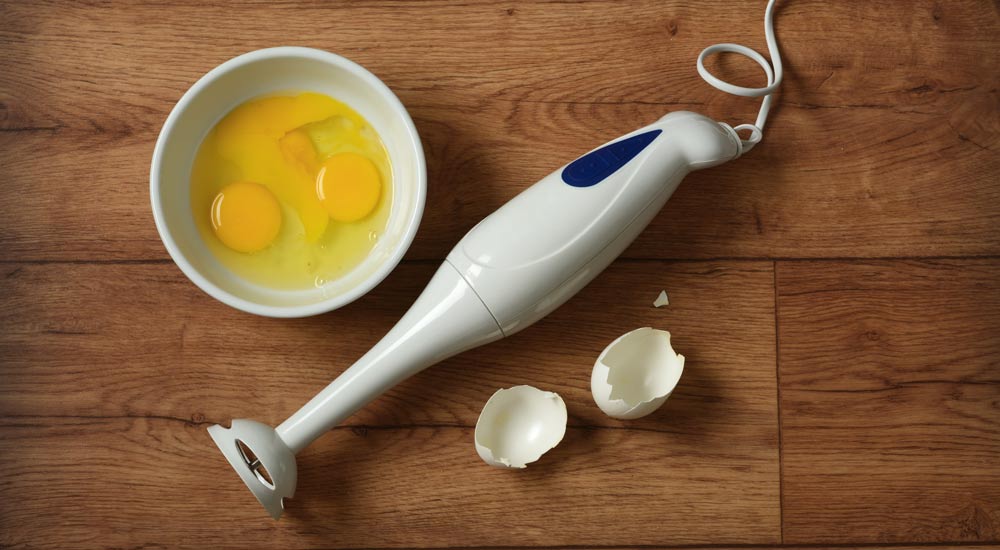 What to bring with you to ensure stress-free meal planning:
Must-have ingredients:       
Salt and p

epper

Garlic powder

Your favourite spices (remember, you can always bring them home with you and it saves added cost while away)
 Tools to make cooking easier:
Hand blender – this can be used for so much: soups, chopping, morning smoothies, etc. and it's easy to pack and transport.

Baking equipment – baking beans, tart tins, etc. If a rainy day strikes, you can get the kids involved in some fun baking activities.

A good knife – if there's one thing self-catered properties tend to lack, it's a decent knife. Bring your own to avoid disappointment.