Sponsored Content
Most things on the pregnancy travel checklist are just common sense: stay cool and up your SPF levels, drink plenty of water, take naps, forensically examine restaurant menus, and always make sure you have an aisle seat on the flight.
Holiday packing is another skill-set entirely. Comfort takes priority, naturally, but does that mean you have to shelve gorgeous and go all-out sensible? Not if you follow the advice of Nine In The Mirror. They're firm believers that pregnancy is the best excuse ever for fantastic holiday clothes, and they have the comfortable v cute conundrum worked out beautifully too.
So before you resign yourself to oversize cargo shorts and baggy tees, take a look at Nine In The Mirror's perfect pregnancy holiday packing lists and some of the places that inspired them.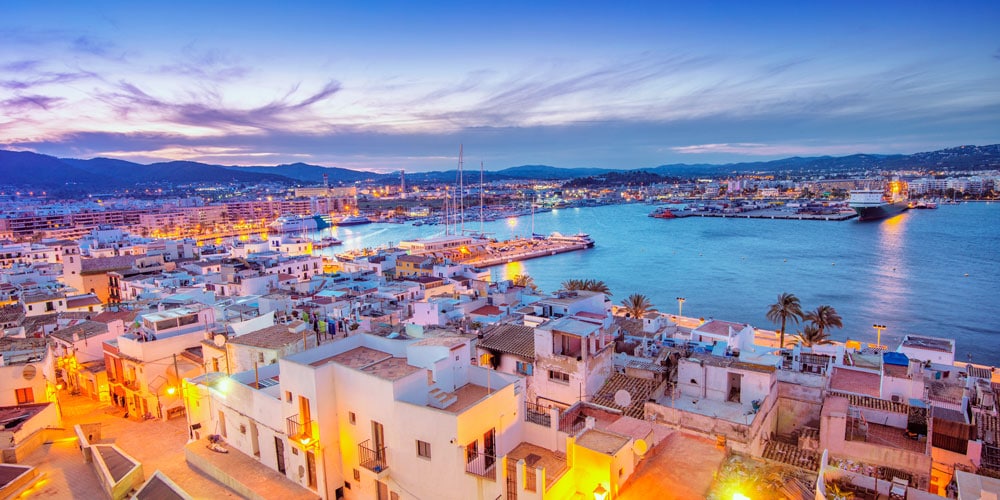 1/5

 Effortlessly Ibiza

Ibiza's an island of many moods, and doesn't just spend its long, hot summers partying. The peaceful south west coast has more secret coves than clubs, and it's ideal for lazy days on the beach and gentle exploring.

You might want to avoid the excesses of San Antonio right now, so catch a late afternoon boat round the coast instead. Ibiza Old Town is one of Spain's loveliest historic quarters, sunsets from the Fortress are breathtaking, and nowhere else comes close for charming restaurants and interesting shops, open late hours on warm summer evenings.

Ibiza inspiration unpacked
Free-spirited glamour works for the most bohemian Balearic. Use the island's iconic white architecture as a personal backdrop for bold colour choices. Think easy-going 70s style as a reference, but keep the influence light. And for sandals, go flat with hints of Goddess to conceal the common sense.
Swipe below for inspiration
[soliloquy id="25914″]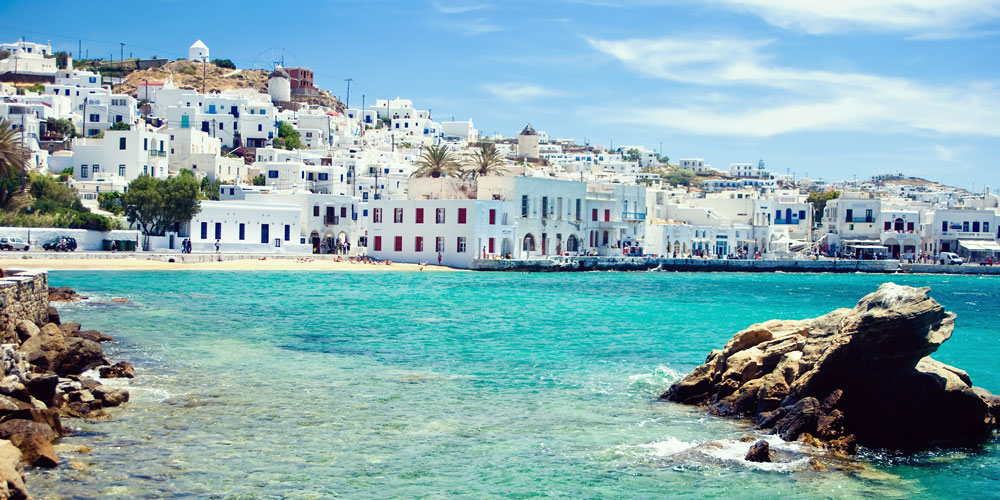 2/5

 Muse on Mykonos

If you close your eyes and imagine an idyllic Greek Island: the sparkling white houses, blue seas and long, golden sands of Mykonos might spring to mind.Like Ibiza, the largest of the Cyclades does have a party reputation in summer. But for every DJ drenched shore, there's a deserted beach where you'll find nothing but sea views, and the occasional, graceful yacht on the horizon.

Mykonos Old Town is lovely to look at. Delve a little deeper into its pretty streets and you'll come across intriguing galleries, charming restaurants, and the type of cute cafés you always want to discover on holiday, but almost never do.It's Greece, so there's no shortage of history to explore, and you have to see the famous Mykonos Windmills in full flight, it as good as an island rule.

Mykonos inspiration unpacked
Dramatic prints and a whisper of Greek heritage are the essence of Mary Katrantzou's made for Mykonos summer collection. Be your own muse with angelic winged sandals, and neat enough to carry all day accessories.
Swipe below for inspiration
[soliloquy id="26062"]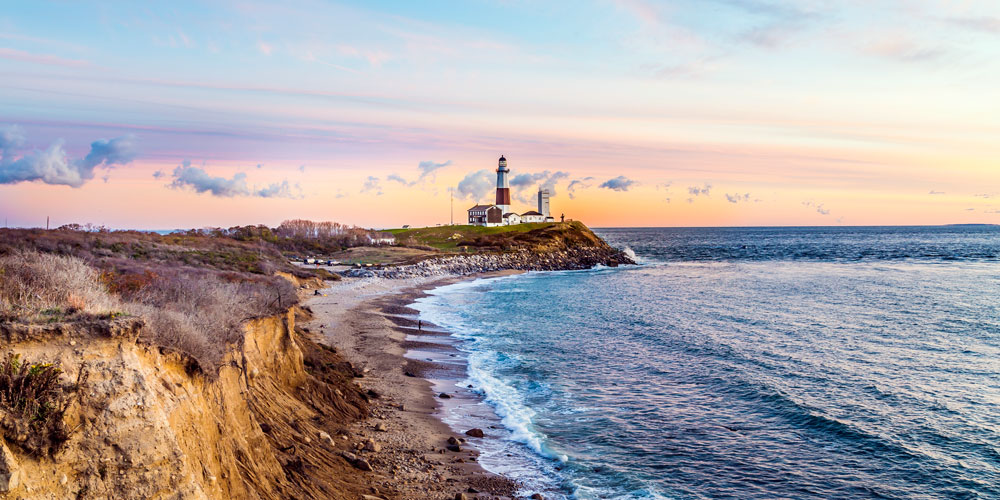 3/5

 At home in The Hamptons

The Hamptons is where wealthy, or well connected, New Yorkers head in summer to escape the city. It's the eastern end of Long Island: the part with huge, windswept sands and historic towns, charming wooden beach houses that cost millions of dollars, and a high chance of running into celebrities at the local organic market.

Summer might have a gentler pace here than in NYC, but it's still about 'see and be seen' Sunday brunches, coveted invitations to twilight garden parties, and who has the biggest and brightest beachfront fireworks on the Fourth of July.
The Hamptons inspiration unpacked
Carefree without a trace of 'try too hard', is how to work The Hamptons. Understated daytime elegance translate effortlessly into evening. The beachy palette is shell pinks and blues. Accessorise boldly, and be fearless with Breton stripes – perfect heritage for this part of the world.
Swipe below for inspiration
[soliloquy id="26084″]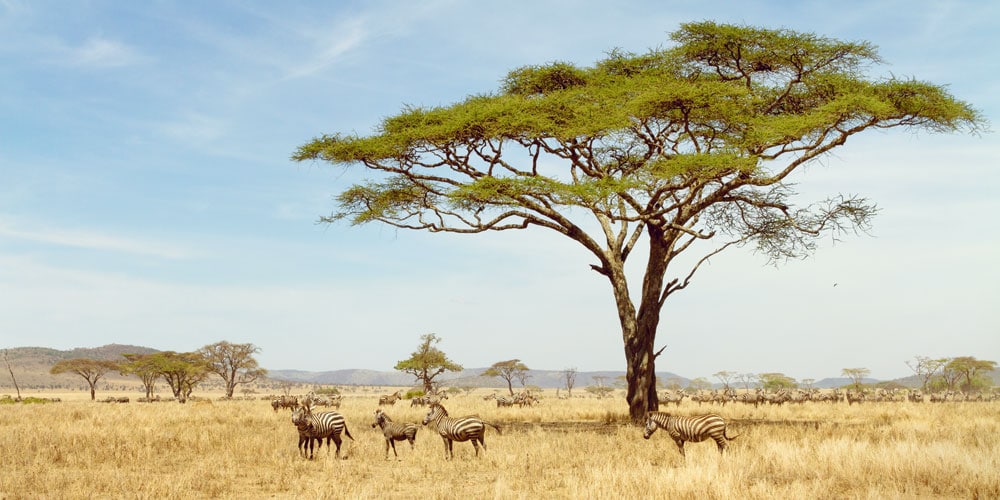 4/5

 Tanzanian luxe

Don't be too quick to dismiss a wild adventure at the moment. Instead consider the idea of an eco-safari on the edge of Tanzania's legendary Serengeti-Masi, where low-impact and luxury balance beautifully, and the wildlife is beyond compare.

That describes the experience of Singita perfectly: a lodge with impeccable conservation credentials, and an opulent take on Tanzanian safaris. Naturally, game drives are spectacular, but everything here's designed to connect with the environment. So you can expect to see zebra over dinner and wake up to stately giraffe on the horizon.

Singita's also about as close as it gets to the wonder of the Great Migration during summer's dry season. Which gives you plenty to contemplate as you indulge in the Lodge's glorious spa or float peacefully in the prettiest infinity pool imaginable. Still not sure about the wisdom of a wild adventure?
Singita Lodge inspiration unpacked
A cool, refined take on contemporary explorer is note-perfect at Singita. For star-laden evenings on the terrace, stay with simple, clean lines in warm shades of cream or khaki. Think classic dark denim and go-anywhere tees on early morning game drives.
Swipe below for inspiration
[soliloquy id="26074″]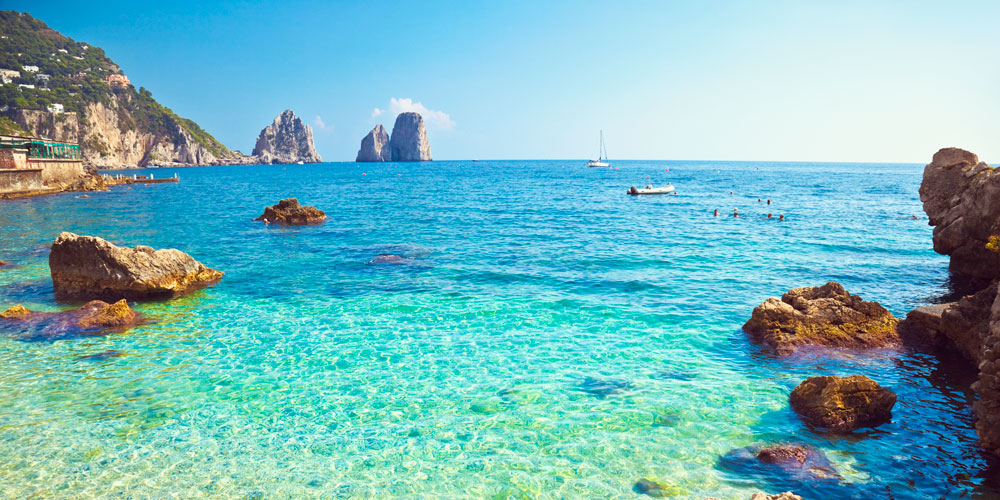 5/5

 Coolest Capri

Sail to Capri from Naples and the closer you get, the easier it is to understand why this tiny Italian island has bewitched everyone from Roman Emperors to reclusive Hollywood legends. All limestone crags and splashes of Mediterranean blues and greens, it's breathtakingly lovely on first sight, and only gets better.

Spend an afternoon wandering Capri Town's cobbled streets and, if you ignore the sleek stores and smart little restaurants, time seems to have stood still. But, the glossy, yacht packed, marina tells a different tale and confirms Capri is as celebrity-rich and coveted today as ever.

It takes a dedication you may not feel to visit all 12 ancient Roman villas on the island, but Villa Jovis is an easy walk from Capri Town. Then catch a boat, release your inner tourist, and see the Blue Grotto; there's nothing else like it, anywhere.
Capri inspiration unpacked
Careless luxe with a hint of Southern Italian tradition is where you should aim on Capri. Look to Valentino by day for lush embroidery on crisp, white tunics, and stay with the legend for evening drama. And, of course, who else would you choose but Missoni for bikinis here?
Swipe below for inspiration
[soliloquy id="25788″]
Looking for even more inspiration? Nine In The Mirror's Expectant Edits are perfect for travel plans, understand each stage of your pregnancy, and work everyday just as beautifully as holidays.