Dad of two, Steve Tooze, test drives the Toyota Corolla Hybrid, a stylishly sustainable family car that's easy to love.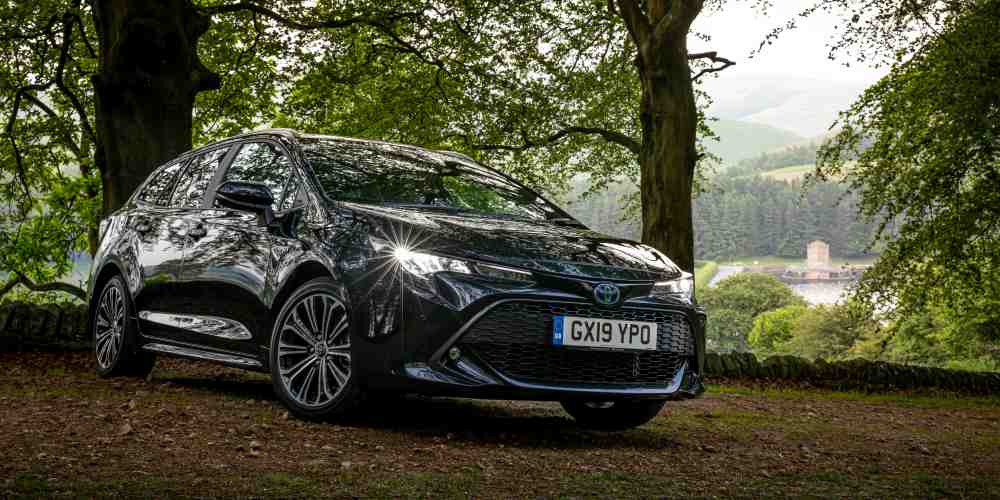 The days when making a sustainable choice often felt like settling for something second best, overpriced, earnest and often modelled in sludge brown, are fading fast into a dim and definitely unmourned past. 
Vegan and vegetarian foods have morphed from unappetising pulse-based mush into every foodie's new favourite menu option. Clothes created from recycled ocean plastic – at prices that won't break the bank – appear on red carpets, gracing the bodies of impossibly glamorous Hollywood A-listers.
Seems to me that Toyota have managed the same neat trick with their new Corolla Hybrid. This is a car that's easy to love: it goes a long way towards tackling the inevitable modern driver's woe of climate guilt, handles beautifully, looks good, and comes with a surprisingly-low price tag.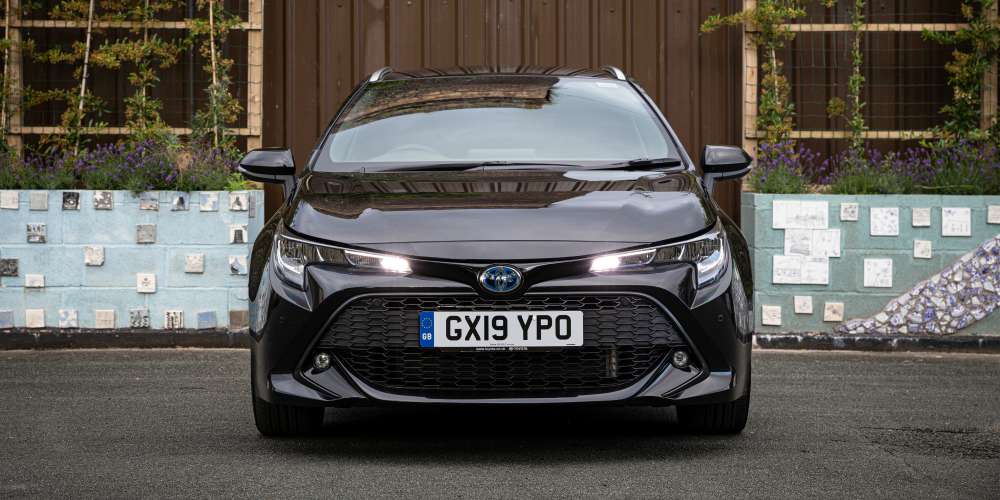 Call me shallow, but I'm going to start with the looks. Mainly because the Corolla's low-slung, racy contours were what first got the thumbs up from my kids, Scarlett, 15, and Fin, 12. My daughter gave it a once-over and slid into the back seat before nodding appreciatively and pronouncing: 'Nice. Sort of sporty, but without feeling like a dungeon.'
I got what she meant immediately. Car designers trying to inject a sport feel into a smaller family hatchback body shell often fail or get to consider the effect of their low-to-the-ground look on the children in the back. What feels exciting for the driver and front seat passenger can translate into dark and claustrophobic for the small people behind them.
The Toyota team have avoided that mistake. The interior was pleasantly light and airy, back and front, avoiding the ever-lurking spectre of car sickness that haunts Scarlett if she doesn't have a good view of the passing landscape.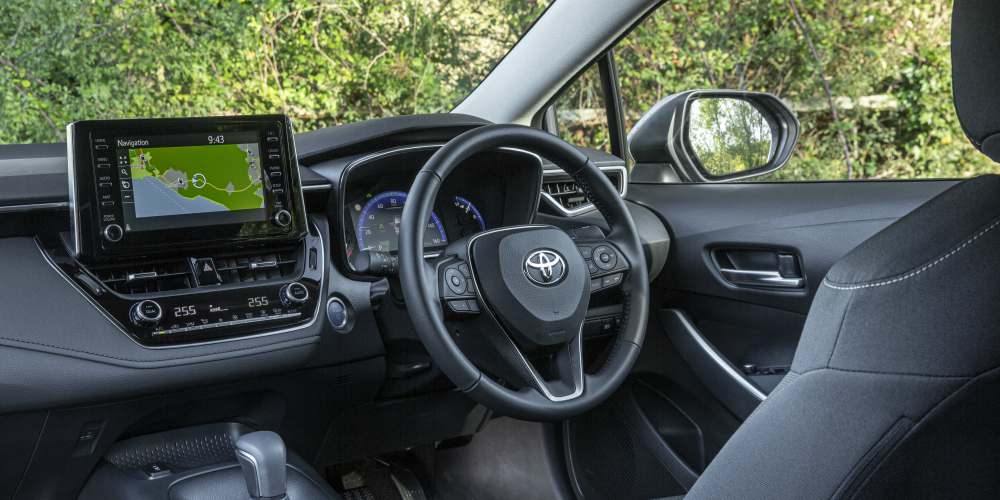 In fact, pretty much everything about the car lived up to Toyota's claim that they had set out to marry 'dynamic styling' to 'fun-to drive' when they designed it. The joined-up interior styling makes all the controls easy-to-reach and intuitive to use, and the dashboard is open and straight-forward too.
Around town, the Corolla is indeed a lot of fun. It's self-charging hybrid engine means that acceleration is quick, responsive, and almost silent, and it handles with the slick and reassuring feel of a much more expensive car.
On a 260-mile London to Bristol round trip, the 1.8L engine ate up the mileage nippily and yet economically, while the in-car climate control and sound system kept the kids both comfortable and entertained with minimal effort by me.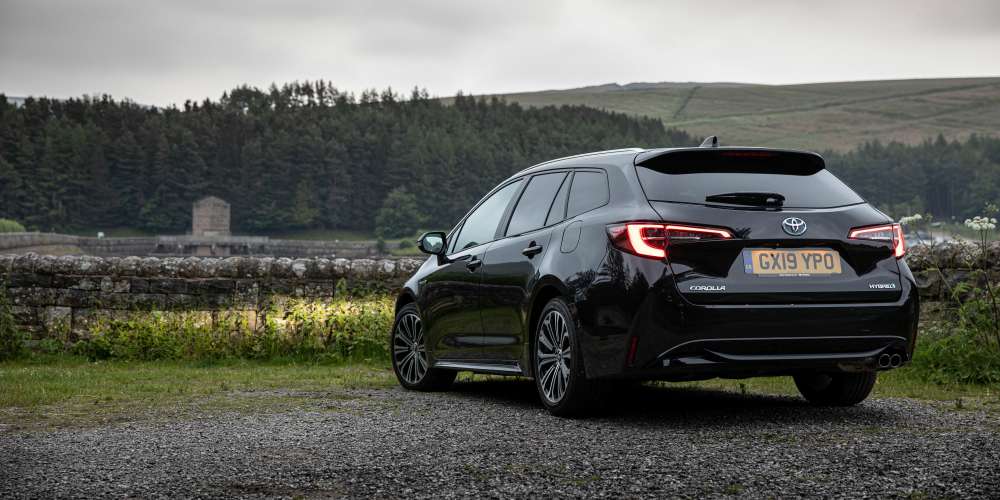 The deciding factor for us was that we were able to get two largish suitcases into the boot and still find space for Fin's guitar. That was the moment when we all decided that it was pretty easy to see why the car scooped the Affordable Hybrid of the Year prize at the 2019 Auto Express awards.
The lowdown
Toyota Corolla Excel 1.8 Hybrid Hatchback
Miles Per Gallon: 55 – 62
CO2 emissions (combined): 76g/km
0 – 62MPH: 10.9 seconds
OTR price: £23,830