Family Traveller editor, Jane Anderson, encourages readers to take their children to see 2040, Damon Gameau's upbeat docu-film that provides a refreshing take on the climate crisis.
★★★★

★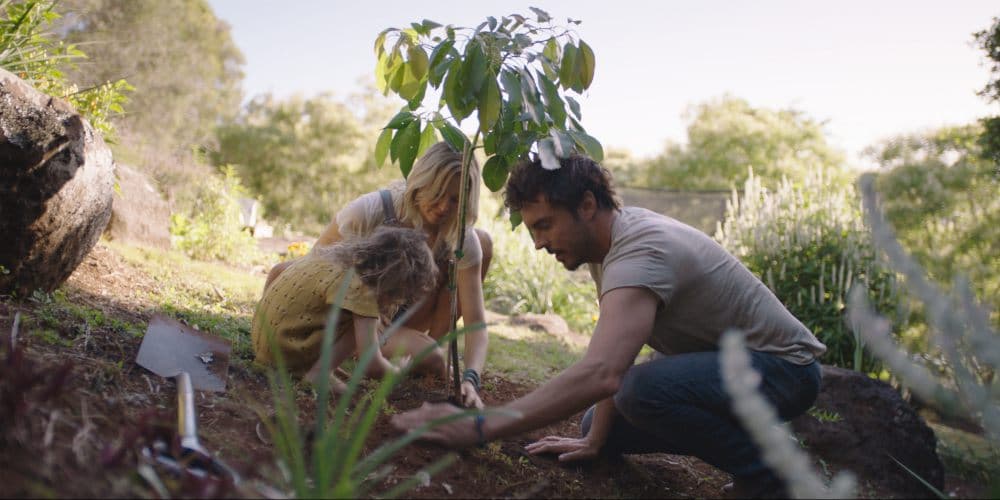 If there's one film you need to take your kids to see this year, it's 2040, Australian director Damon Gameau's intelligent and uplifting look at what the world could look like in 2040 if we take advantage of the best solutions already in existence to save our planet from its current climate emergency. 
Gameau describes his film as 'an exercise in fact-based dreaming', and what a dream it is.
Following Damon's global journey to meet innovators and change-makers to discover what the future of the planet could look like, his film brings alive fascinating solutions to our climate crisis. One that stood out in particular was the ground-up, micro-grids of sustainable solar energy currently evolving in Bangladesh, where households control their own solar power source and, crucially, can sell or share it with their neighbours. On a bigger scale, whole villages sell to other villages and so on, giving control and profit back to the community.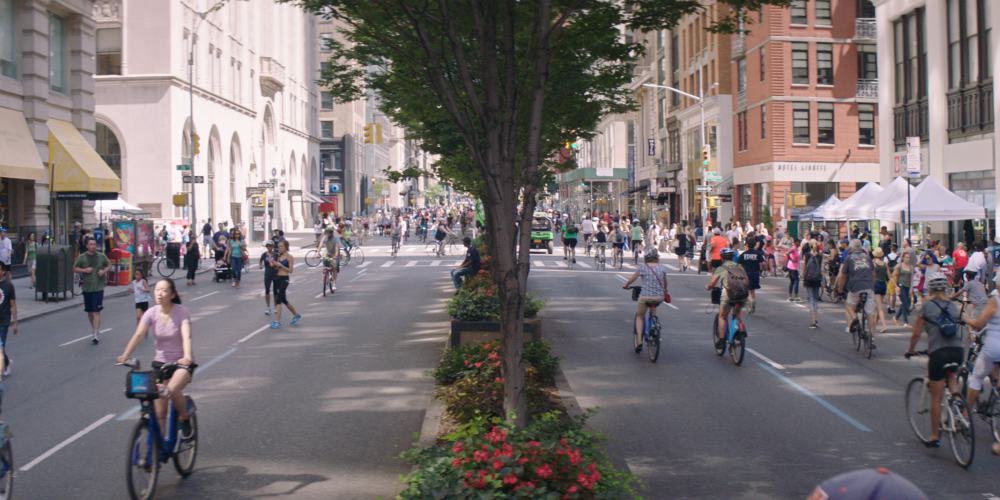 Or how about the phasing out of private cars? Replaced instead by slick, carbon-neutral driverless vehicles on hand to take us places. A staggering two-thirds of Los Angeles is taken up by roads or parking lots at present according to the docu-film. Imagine how that city would be transformed by greening these spaces, using bikes and electric robo taxis instead of petrol cars and urban food farms in parking lots. Anyone who has visited the High Line in New York, a creative green corridor, and seen the huge impact and joy this has brought to the city, will understand this potential for positive change.
Another key area is marine permaculture. Did you know that seaweed can grow half a metre a day, is incredibly nutritious and draws down carbon? One of my personal favourite ideas is the use of decommissioned oil rigs to be used as accommodation for kelp workers and even tourist attractions.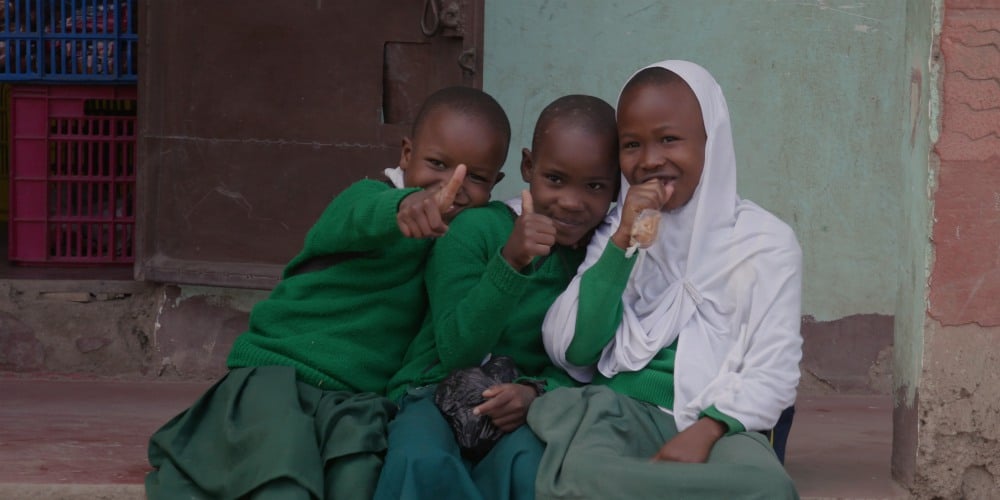 2040 explores other keys to unlocking our greener future including the empowerment of girls and women. Gameau tells us there are a staggering 65 million girls worldwide who don't finish their education and will have five or more children as a result. Education provides empowerment and a different future.
The docu-film is also a moving love letter to Gameau's four-year-old daughter, showing his concern for the planet she will inherit. It tackles the future of our home in a personal, funny and inventive way that speaks volumes to kids. Gameau recognises that despair paralyses us, and scares kids, whilst practical solutions galvanise. 
The film is guided by the voices of 100 child interviewees aged between six and 11, who describe the kind of world they would like to see by the year 2040, counteracting the dystopian future with which we are so often presented. As Gameau says, "This film is not a utopian fantasy. It is the narrative the next generation needs to see, to aspire to, and to believe is possible."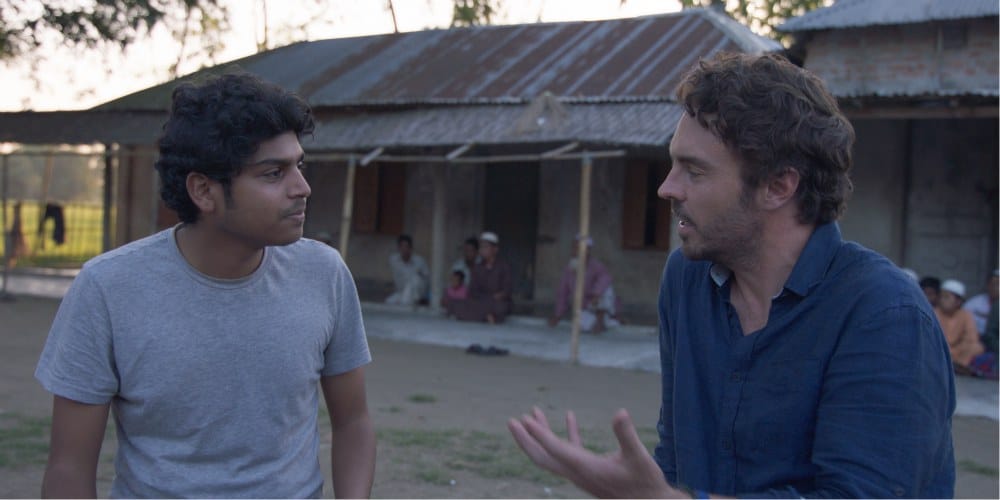 Talking to Gameau after a 'green carpet' premiere, he was keen to tell me and my kids that we can't be too hard on ourselves. "Everything we do is a compromise. You can't help but be a hypocrite at the moment. I flew a lot during the making of the film and was given the usual plastic cups on board. We can only do our best."
Alongside the release of 2040, a long-term impact action campaign, The Regeneration, aims to galvanise audiences to learn about, contribute to, advocate for and invest in regenerative solutions to improve our planet. In Australia, where the film and campaign were launched earlier this year, The Regeneration is reporting huge successes, including raising over AUS$475,000 to launch Australia's first ever regenerative seaweed farm and inspiring hundreds of people to volunteer with action partners like Climate Foundation.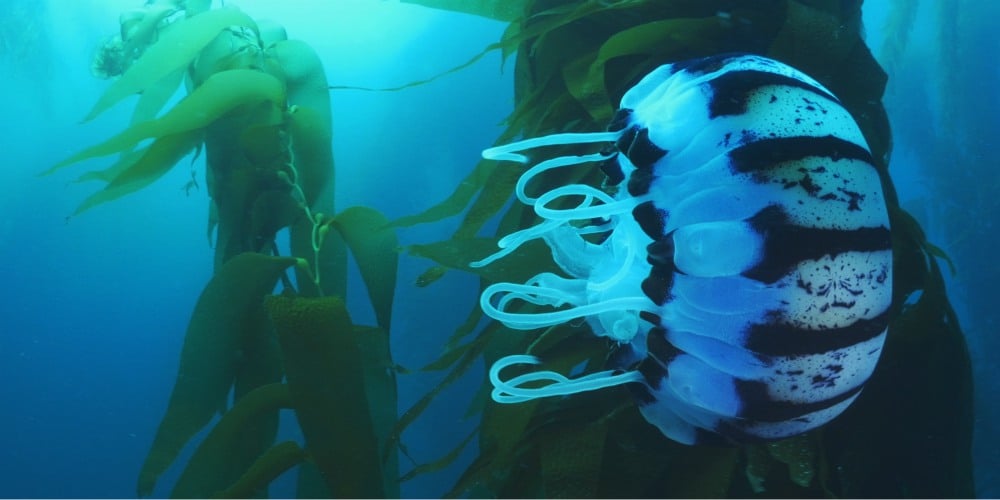 Travel company Intrepid invested heavily in the film and crowd funded the seaweed shelf that is discussed in 2040. Intrepid is a beacon for sustainable travel. Since 2010 it has been the world's largest carbon neutral travel company as a result of measuring the total carbon emissions generated by its trips and offices, and offsetting these by investing in renewable energy projects. 
It is striving to become climate positive by 2020 focusing on more environmentally-friendly modes of transport on its trips, offsetting 125% of emission in 2020 and eliminating single use plastic from its trips by 2021. The Intrepid Foundation partners with Rehash Trash, empowering women whilst tackling Cambodia's plastic problem. And also Pollinate Energy, improving the lives of India's urban poor, by making sustainable energy products accessible. 
The lowdown
2040 opens in 150 cinemas on November 15. (Go see it!) 
Discover more about Intrepid's seaweed regeneration project.