Real railway adventures can be stranger than fiction as authors M. G. Leonard and Sam Sedgman discovered while researching their latest book for 8 to 10 year olds, 'Danger at Dead Man's Pass'. Read all about it.
At about 1am, somewhere East of Frankfurt, I'm woken from a fitful sleep by the snarl of a giant bear.
I blink, trying to remember where I am. My bunk is gently shaking, and I can hear the squeak and rumble of wheels in the darkened room. Yes. I'm on the sleeper train. It's the NightJet from Zurich to Berlin, which we picked up in Karlsruhe after a slap-up dinner in a Greek  restaurant on the outskirts of town. I'm on the top tier of a six-berth couchette. And I am travelling with my writing partner, Maya. This latest of our railway adventures is a research trip to Germany for our next children's book. But why is there a bear in our compartment?
I turn over, pushing back the sheet, and stare down from my bunk at the other passengers lying in their berths. There is no bear. There is, however, a tiny French woman. Her jaw is wide and slack, arms by her sides, fast asleep. And she's blissfully unaware of the noise she is making – a snore like a lawnmower, or someone tearing up wallpaper.
I look up at Maya, on the top bunk across from mine. Our bleary eyes meet. We are exhausted but we can't help but giggle. I wordlessly offer her some earplugs from my bag. But she shakes her head and holds up her own. We block out the noise and drift back to sleep, the train clattering on through the darkness towards Berlin.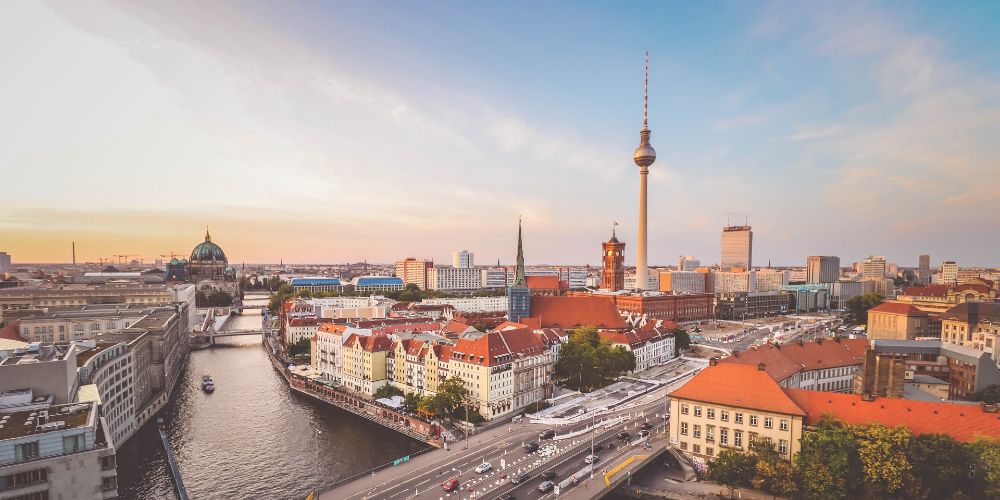 Real life encounters often pop up in our fictional railway adventures
The French woman doesn't know it, but she has ended up in the latest of our series of railway adventures. Maya and I write mystery novels together called Adventures on Trains. Our latest, Danger at Dead Man's Pass, begins with a trans-European railway journey from Crewe in the North of England to Wernigerode, a town at the foot of the Harz Mountains in Germany. It's the journey we are taking ourselves. Our protagonist, the young railway detective Harrison Beck, has been asked to investigate a mysterious death on the railway line to the peak of the Brocken mountain, and travels there with his uncle on the night train to Berlin, where he encounters a snoring French woman.
Making things up is one of writing's great joys. But I find that things taken from the real world are often a lot more vivid and exciting than our fictional railway adventures. I had no idea, till I visited the National Railway Museum in York, that steam engine drivers would cook baked potatoes on the top of their locomotives' boilers. And I didn't know that the royal family's private train once included a bath tub, and a games room with card tables.
Research always gives us brilliant and unexpected material to weave into our books, bringing their worlds fizzing to life more vividly. And that's exactly why we go on railway adventures of our own whenever we can – to gather ingredients for our stories.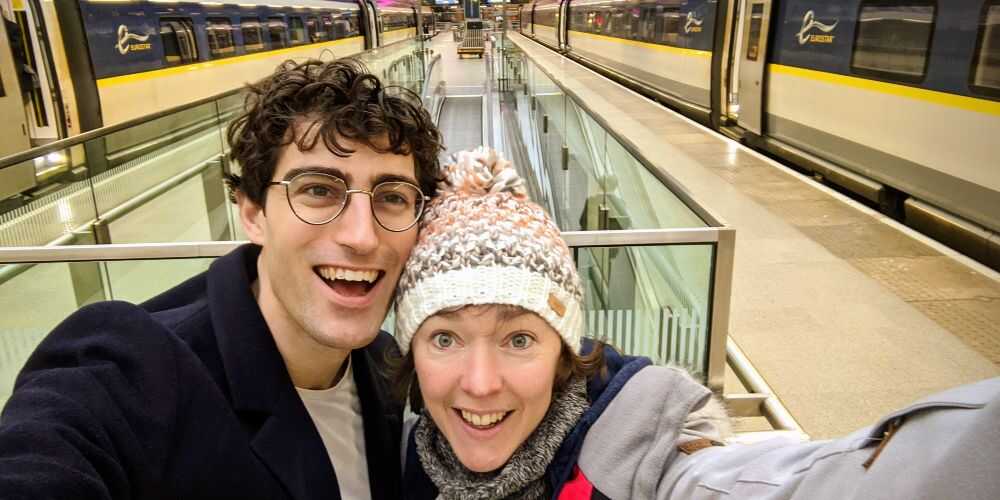 Families can go on all the railway adventures we write about
All of our books are set on real railways, featuring journeys that readers can take themselves. Danger at Dead Man's Pass is no exception.
We took the morning Eurostar from London St Pancras through the Channel Tunnel to Paris, spending the day visiting the Shakespeare & Co bookshop and having tea at the famous restaurant Le Train Bleu. In the afternoon we hopped on the TGV to Karlsruhe from Gare du L'Est, having dinner there before connecting with the sleeper train from Zurich. Twenty-four hours after leaving London, we were waking up on the outskirts of Berlin, clutching a hot chocolate as we watched the city rattle past our compartment window.
We always try to include sleeper trains in our railway adventures. Our night's sleep might not be the best in the world, but our journeys are filled with colour and excitement, not endless security checks and waiting in airports. This time, we stepped off the train straight into the heart of Berlin, wandering through a park and finding a café in a side street for breakfast, eating eggs while we flicked through our notebooks and discussed the next leg of our journey. Trains aren't the quickest way to travel – though sometimes they can be very quick: France's high speed rail network is among the fastest in the world – but they make travelling a joy. And they're convenient in their own way: delivering you from one city's doorstep straight to another. While RyanAir might be cheaper (before you factor in extra luggage costs and transport to the airport), railway adventures are still astonishingly affordable: my sleeper ticket from Karlsruhe to Berlin cost less than €50 and saved me a hotel bill for the night.
Trains are an amazingly affordable and fun way to journey round Europe
But our German adventure was only just beginning. After scouting for locations and eating hearty meals in the Friedrichshain, we took a short ride to Wernigerode, a chocolate-box town with cobbled streets, where every building looked like something from Hansel and Gretel. A gothic castle loomed over the town – we took photographs and sketched its layout. We found a bar that delivered drinks to your table using a model trainset: into the our railway adventures it went.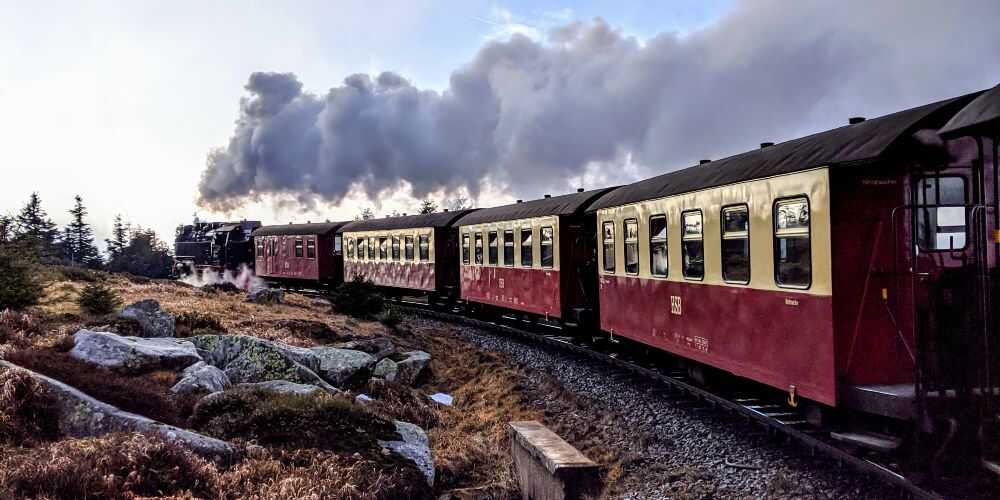 For vintage railway adventures ride The Harz Mountain Line
But we were in Wernigerode to take a very special train. The Harz Mountain Line is one of the last timetabled steam railways in Europe. A remnant of Soviet-controlled East Germany, its imposing black-and-red tank engines clank up the narrow gauge tracks linking remote towns in the tree-lined mountains. They even climb to the bald peak of the mountains' highest point: the Brocken. Famous throughout Germany as the setting for Faust, and as the home of the annual festival of witchcraft, Walpurgisnacht, the surrounding towns are filled with spooky memorabilia and intricate folklore. At the top of the Brocken you can also find an old Soviet listening mast, a red-and-white rocket shape glowering down over the plains below, once used to eavesdrop on Western communications during the Cold War. As a storyteller, this place was an embarrassment of riches: we had found every ingredient for our latest mystery, and plenty inspiration for future railway adventures.
Look out for more railway adventures coming soon
We took our German journey just before the pandemic hit in 2020. Covid has curtailed most of our travel plans since, but I have high hopes for the coming year. Maya and I have more stories to write, and we hope to go on other railway adventures very soon. And they should be easier than ever – climate awareness has led many of us to question the ethics of air travel, and as a result, there's a growing demand for sleeper trains, with many new routes across Europe opening up. We write Adventures on Trains together to get young readers excited about the joys of travel – but it looks like more people than ever are already discovering railway adventures of their very own.
Danger at Dead Man's Pass, published 16 September 2021
'Danger at Dead Man's Pass' is a brilliant read for kids aged 8 to 10.
Told in the same fast-paced, accessible and satisfying style as the three previous books in the series, it's filled with illustrations, clues, puzzles, meticulous research and train facts galore.
'Danger at Dead Man's Pass' will delight young thrill-seekers, code-breakers, adventure-lovers and train enthusiasts everywhere.
Plus, it hits on multiple KS2 topics including conservation, art, geography and engineering, so as always with the Adventures in Trains' series, parents and teachers can expect to be delighted too.