It may be two years since we were first introduced to the magical world of Frozen, but no doubt toys, games and costumes from the beloved Disney film still dominate many a Christmas list this year – especially following the announcement that Frozen 2 is on its way.
Frozen has found a special place in the hearts of millions of kids, but how does a regular fan morph into a fully-pledged Frozen obsessive? The short answer is, it's probably magic. Here's how to spot a superfan in your midst.
1.

 Fancy dress has become compulsory

Gone are the days of saving princess frocks and fancy dress for special occasions.  Your little Frozen fans insist on dressing up as Elsa, Anna and Olaf at least three times a week and their biggest problem is not knowing which character to pick. But one thing's for sure, never deny a Frozen fan the chance to dress up, or face getting the cold shoulder.
2.

 They can't resist a sing-song

Let's face it, you do this one too, but the songs of Frozen have become the soundtrack to your household. Whether you have the sing-along DVD, the soundtrack or even both, the lyrics have become a part of your everyday language.
3.

They want you to swap the family car for a sleigh

Ever since they saw Kristoff and Anna having crazy adventures on a sleigh, your kids constantly hassle you to get one for the family. To add to the pressure, they've lost interest in puppies, and are now begging for a real life Sven.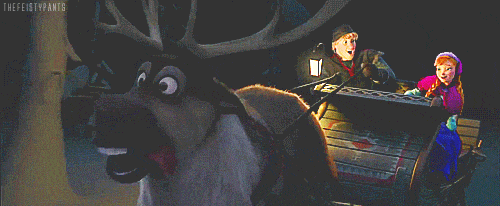 4.

 There's always room for one more toy

Frozen-mania has lead to some seriously happy Christmases for toy retailers, but that doesn't stop them from recreating the same toys with minor variations. Parents of Frozen superfans have all been there: the kids have their minds set on the most popular toy, which is inevitably sold out. When the miracle moment comes and you find it, you know you are onto a winner. Next thing you know, there's a new toy in town (with slightly different clothes or hair) and now that's the only one that will do.
5.

 Winter is their favourite season

Suddenly, all at once, they stop craving sunny days and start wishing for snow from September onwards. This Christmas classic has turned the dreariest season into something magical and desirable.
6.

 They want to be best friends with Olaf

Olaf is arguably the most loveable character in the film and your little ones are obsessed with the idea of building him for themselves. Let's hope for some snow to make their wish come true.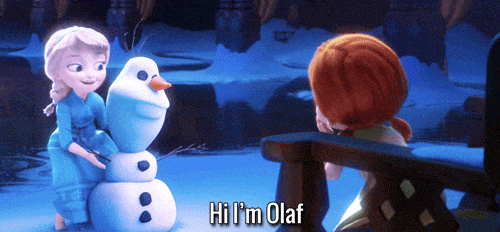 7.

 You've spent hours trying to replicate Frozen hairstyles

Recreating an animated character's hairstyle is no easy task at the best of times. Throw in fidgety kids and it makes it unbearable. To make an impossible situation even worse – within ten minutes of you perfecting the look, the kids have undone all your hard work. Save yourself some time and invest in one of these Frozen hairpieces for Christmas (although we're sure you have it already).
8.

 They're convinced they have powers

Ever since they saw Elsa create that magical ice palace with her hands, they're confident that one day they'll be able to do the same – good luck convincing them otherwise!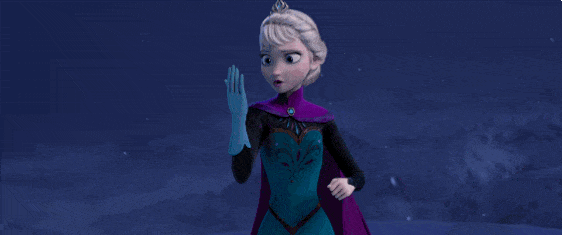 9.

 And of course…they've watched Frozen hundreds of times

At the school gates another parent mentions their kids have watched Frozen dozens of times. Dozens? That's nothing. Your kids have watched it so many times they could recite the whole film backwards.

Frozen is now a firmly established Christmas classic, and will be getting a generous airing on Sky Movies this festive season. If that wasn't exciting enough, Frozen 2 is expected to be out in 2018. Let the madness rage on.

Can't take any more Frozen? Drag the kids away from the TV, and treat them to a night at the theatre instead, with one 2015's spectacular Christmas shows.

All gifs are provided by giphy.com with thanks.