A new year brings new adventures for families. Get out and about with the coolest and most high-tech prams and pushchairs of 2018.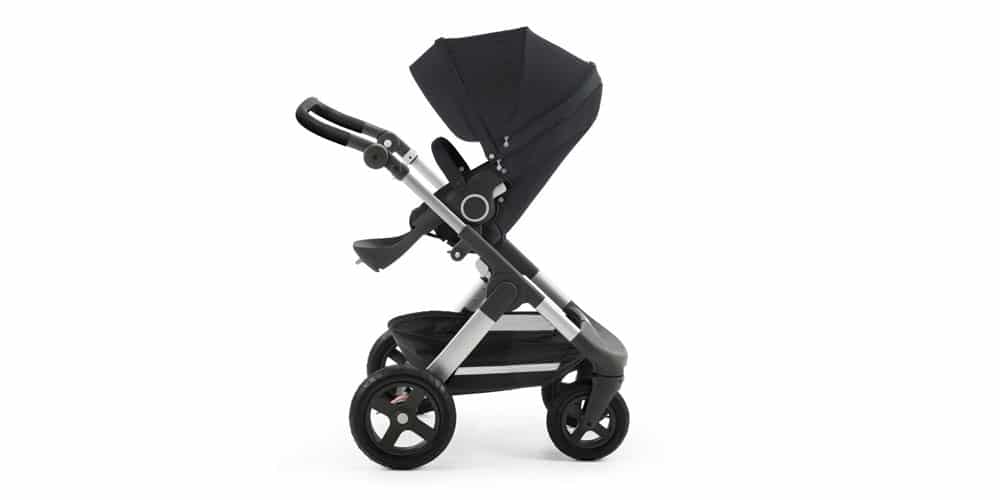 1/19

 Stokke Trailz All-Terrain Stroller in Black, £1100

The Stokke Trailz All-Terrain Stroller can be adapted into five different positions for your baby's comfort. Choose from rear or forward facing and sleep, rest or active positions while your little ones rests under a well-ventilated hood. The Stokke Trailz has an ergonomic handle for parents' comfort and lockable wheels for safety. The pushchair also has a wipe-clean waterproof shopping basket and a cup holder so you can fuel up on the go! Best for parents who want to occasionally venture off the beaten track with their little one.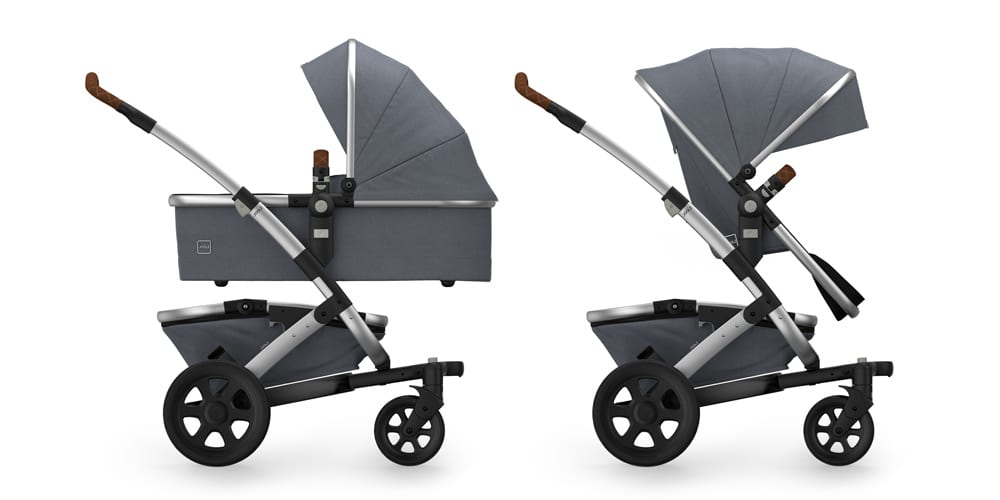 2/19

 Joolz Geo², £849

If your family likes to get out and about, the Joolz Geo²  is for you. This stylish, all-terrain pushchair is designed to run smoothly on any surface – from beaches to mountains to city streets – so you'll always be ready for the next adventure. The extra-large, easily-accessible basket provides all the storage you'll need and the modular design makes it simple to add a seat or cot, meaning this is pushchair that will grow with your family. The compact, manoeuvrable and stylish Joolz Geo² is available in the four colour collections, Earth, Studio, Quadro and Tailor. Plus, there's a great range of accessories – the Footmuff and Essentials Nest (which keeps baby comfy and can be used in a car seat) are especially irresistible.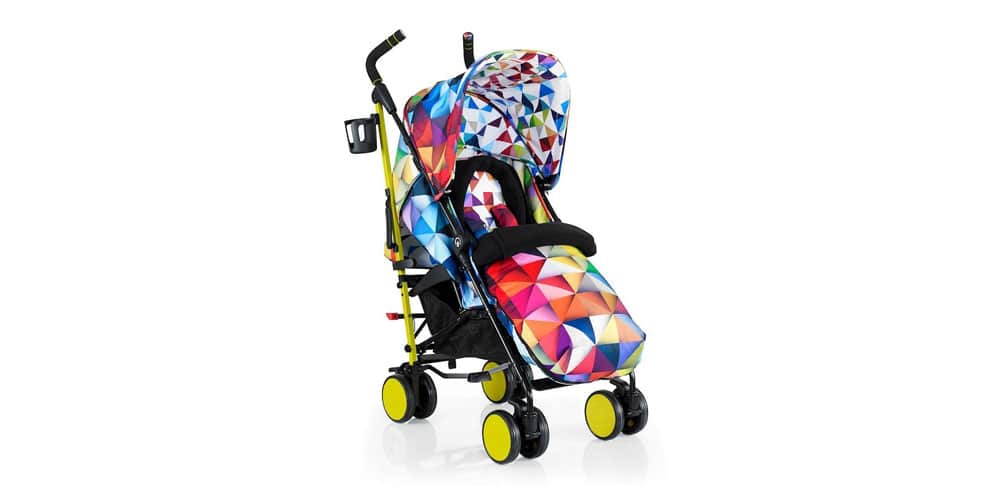 3/19 

Cosatto Supa 2018 Stroller Spectroluxe, £199.95

A high-fashion updated geometric design from Cosatto is printed on the new easy-use stroller for children from birth up to 25 kilograms. The extendable hood has a UPF of 100+ while other features include an adjustable-height handle and one-handed seat reclining action. The Cosatto Spectroluxe comes with a four year guarantee so you can be sure of peace of mind during your child's early years. Best for parents who want a fun and convenient compact stroller.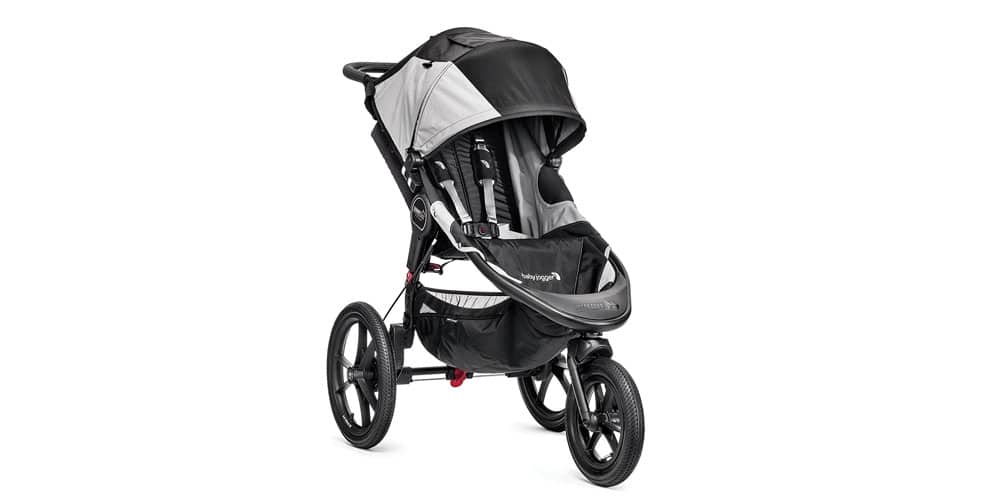 4/19

 Baby Jogger Summit X3, £404.95

This hybrid sports stroller is perfect for parents who want to exercise and get out with the kids at the same time. The large durable tyres make for ease of pushing and speed, providing fantastic performance on any terrain. A remote wheel lock on the handlebar allows parents to switch between 'stroll' and 'exercise' mode, and the pushchair is also quickly converted to a baby travel system with the car seat adaptors.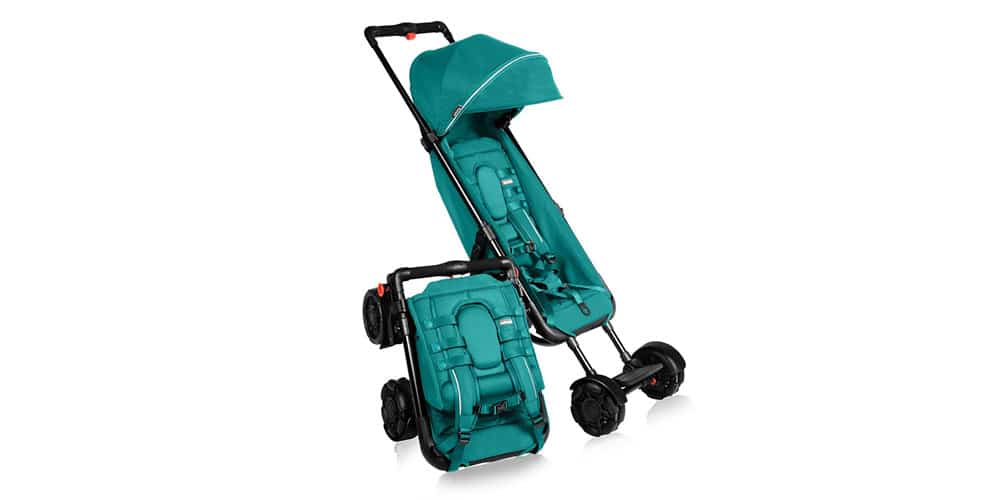 5/19

 Omnio Stroller in Teal, £369

This futuristic-looking stroller in vivid teal has a six-point padded harness, omni-directional wheels and puncture-proof removable tyres that are easy to clean. There is also a seat pocket that can hold up to two kilograms with a zipped compartment and handy keyring clip. The all-weather waterproof UPF 50+ hood has a viewing panel for baby's comfort and your peace of mind. Arguably the best feature of the Omnio is its ability to fold into a wearable design for when your little one decides to walk, leaving you both hands-free! Best for parents whose kids need a stroller sometimes but are becoming independent.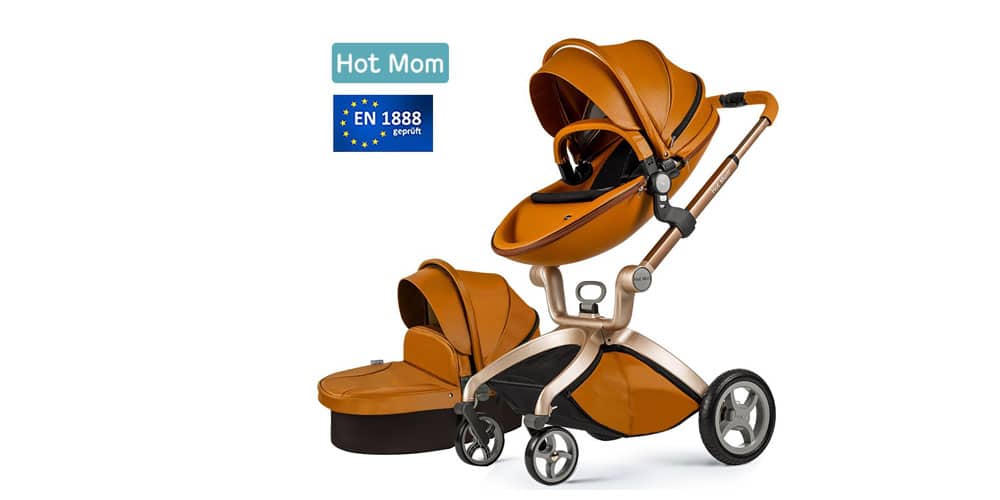 6/19

 The Hot Mom pushchair in Brown, £389

With a PU leather design, the Hot Mom pushchair is a seriously stylish set of wheels. The egg-shaped seat is comfy and cosy for babies to toddlers and the system comes with a bassinet for newborns up to nine months. Maxi Cosi, Citi and Mico Max car seats can also be clipped onto the frame with the Hot Mom adaptors. The pushchair has four-wheel suspension with Anti-Shock ensuring a smooth ride and the seat can be adjusted to face forwards or rearwards, with tilting motion for nap time. Best for city parents wanting a stylish pushchair.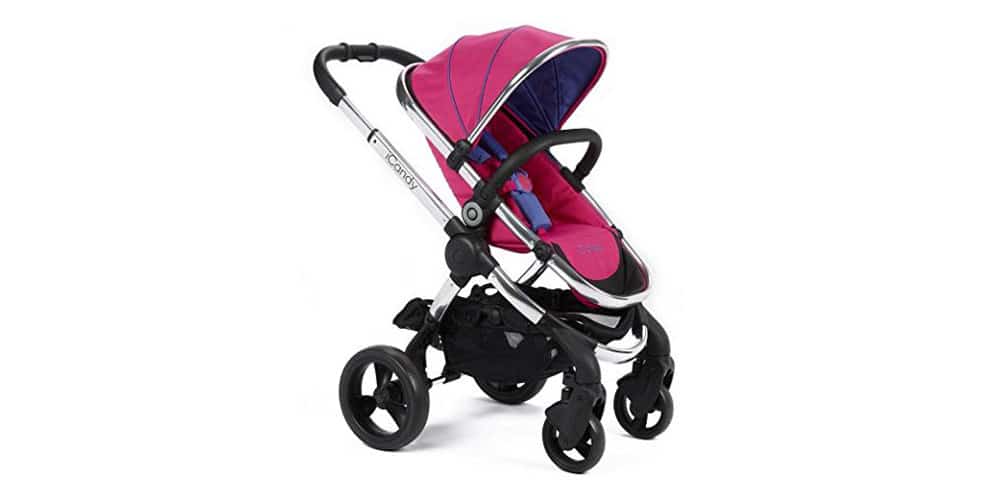 7/19

 iCandy Peach stroller in Bubblegum with raincover, £779.99

The unique one-hand fold mechanism is ideal for busy parents who are limited on space (and free hands!) The iCandy Peach has no-puncture cushioned tyres and an adjustable height seat for increased parent-child interaction. The extra-large shopping basket holds up to five kilos of shopping and there is also a leg rest for little one. Including the wheels and seat unit the iCandy Peach weighs 14 kilograms, so this is best for on-the-go parents who need to fold it up frequently with minimal hassle.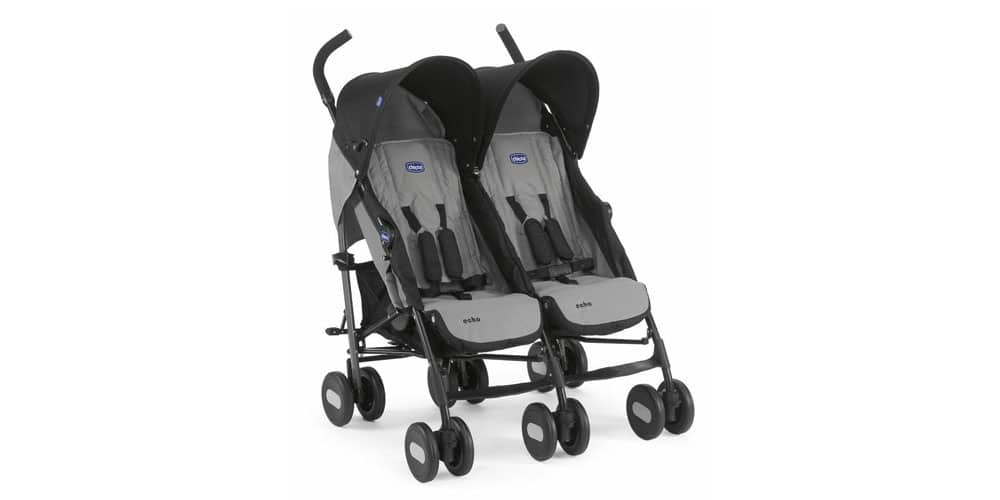 8/19

 Chicco Echo Twin Stroller in Coal Black, £137.25

For parents who need to be on the go with two little ones at the same time, the Chicco Echo Twin stroller is a great fit. With side-by-side seats that recline individually and two five-point harnesses for safety and comfort the Echo Twin is perfect for little ones up to aged three (or 15 kilograms). The rear section of the hood can be removed for ventilation during warm weather and the 'umbrella' closing system has a lock that prevents it opening automatically. Best for parents of twins or siblings close in age.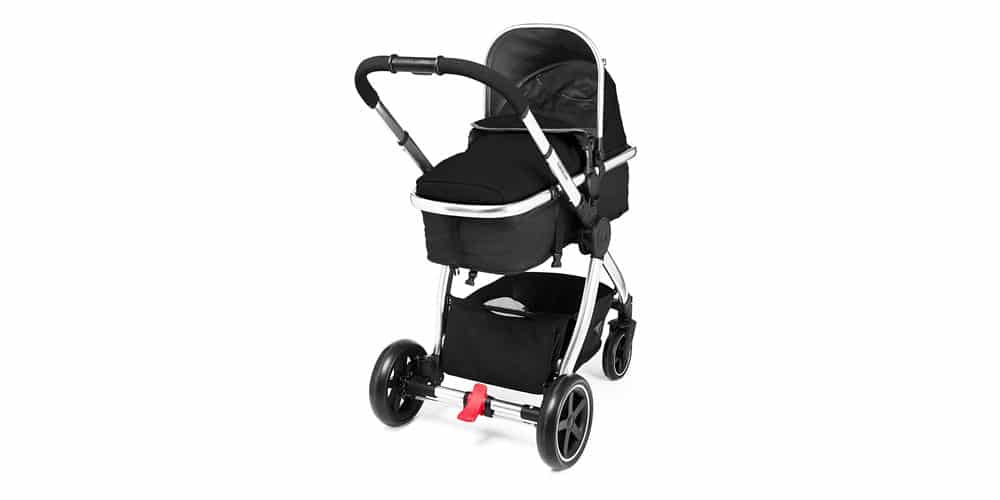 9/19

 Mothercare Journey travel system in Black and Chrome, £265.91

An Amazon Bestseller, the Mothercare Journey travel system is an affordable and complete travel system for your new baby. Featuring a 0+ car seat suitable from birth and a convertible pram-to-pushchair unit as well as a footmuff, pram liner and apron, the set includes everything you need to start your parenting journey. There is a large detachable shopping basket, removable bumper bar and lockable wheels. Ideal for first-time parents on a budget.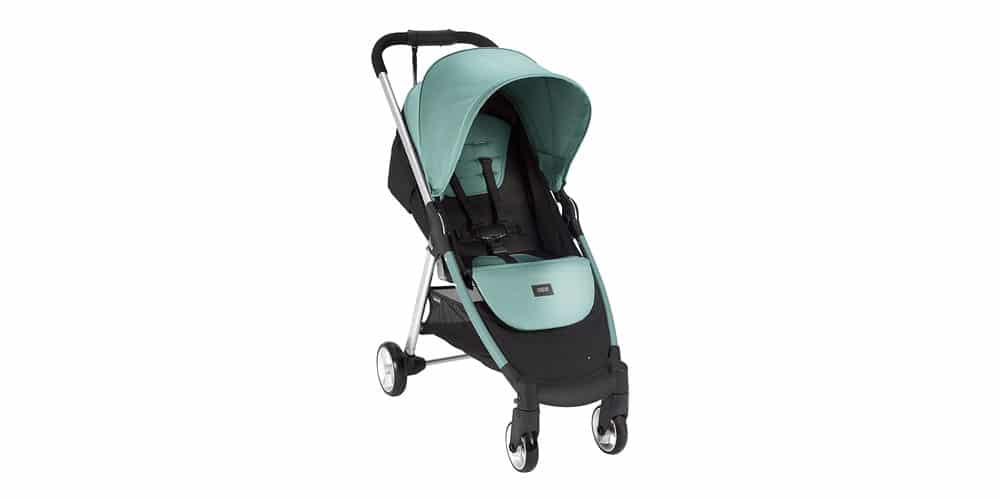 10/19

 Mamas & Papas Armadillo City2 Pushchair in Duck Egg Blue, £127.99

This pastel pushchair from Mamas & Papas has a lightweight aluminium frame and smaller wheels, perfect for walks around a city centre. The stroller has a large UPF 50+ ventilation hood that can be rolled up on sunny days or let down for protection from the drizzle; the seat is made from breathable fabric to also help baby remain at a comfortable temperature. This pushchair weighs a tiny 7.4 kilograms, ideal for parents living in the city or who are pushed for space.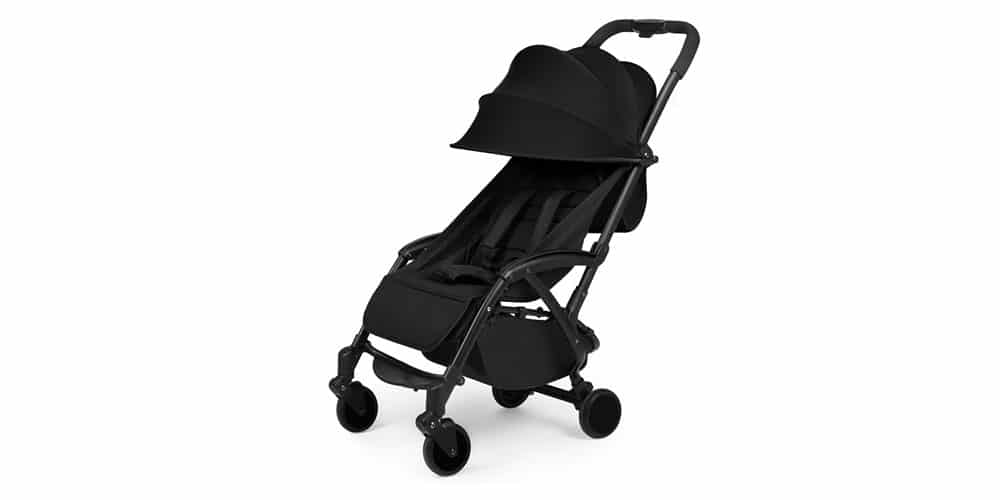 11/19

 Ickle Bubba Aurora Stroller in Black, £129

A lightweight 5.5 kilogram stroller in soft black, the Ickle Bubba pushchair makes for an easy travel companion, with a one-handed folding action. Children in the Ickle Bubba can lay flat or sit in one of several seated or reclining positions for comfort. A rain cover, carry bag and carry strap is included, making the Ickle Bubba the ideal pushchair for families who love to travel.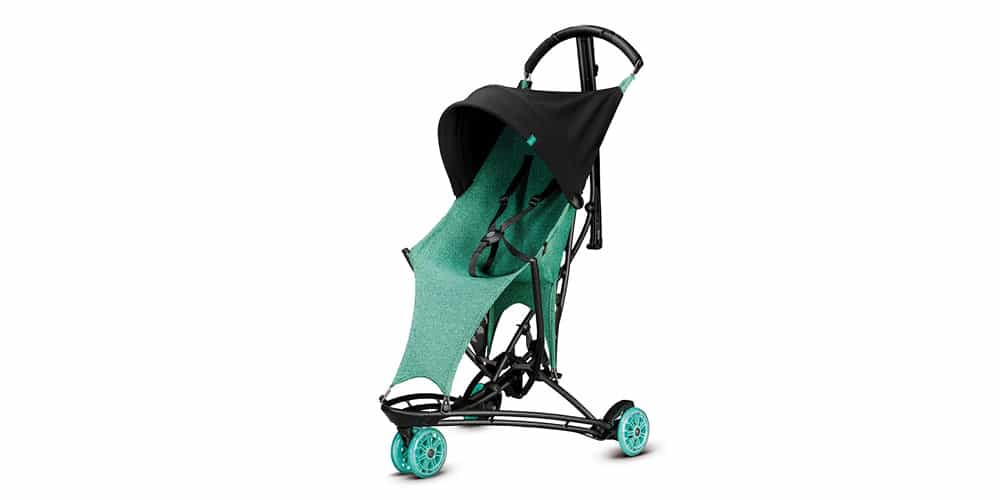 12/19

 Quinny Yezz Air Stroller in Aqua, £149

This funky travel accessory from Quinny features a unique 3D knitted hammock seat, allowing air to pass through the fabric and keep your little one cool and comfortable. A simple three-step folding process is made easy by an integrated foot pedal and users can reverse the sun canopy to for a change in design. When it's time to fold up the pushchair simply use the shoulder strap for hands-free travel and parenting.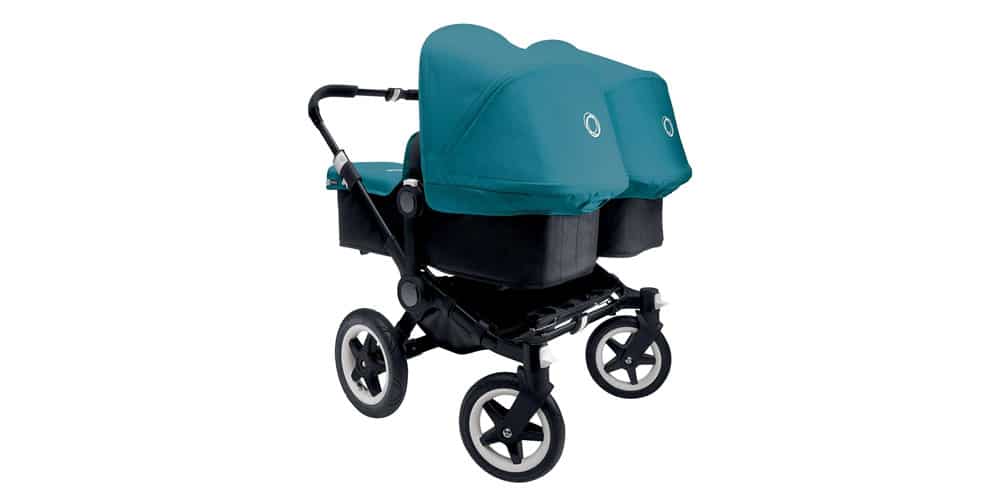 13/19

 Bugaboo Donkey Duo Stroller in Petrol Blue, £4050

The ultimate in luxury double travel systems, the Bugaboo Donkey Duo stroller allows you to add to your growing family with complete ease. Use the basket next to the reclining seat to carry shopping while using with one child, or pop extras underneath and swap for an extra bassinet or seat with two children. Tailored fabrics are available from Bugaboo- personally we love the vibrant petrol blue! Ideal for families with a large budget who are looking to have more than one child.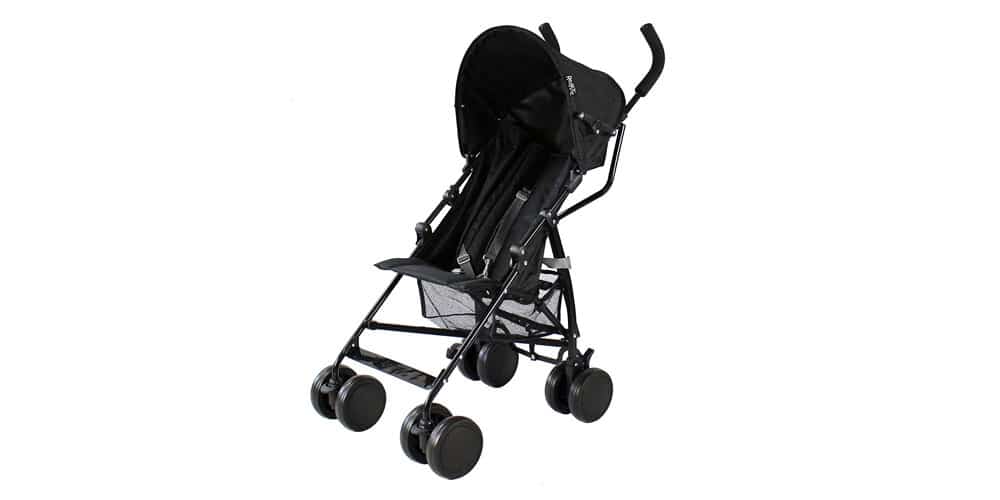 14/19

 Red Kite Baby Push Me 2U in Midnight, £33

A cheap and cheerful stroller that is ideal as a spare or for keeping in the porch to nip to the shops. The deeply padded seat makes this pushchair suitable for most babies over six months and the seat has a lie-back reclining feature. A handy raincover and shopping basket are included so this is ideal for parents wanting a great value and simple pushchair to walk out to the shops or park.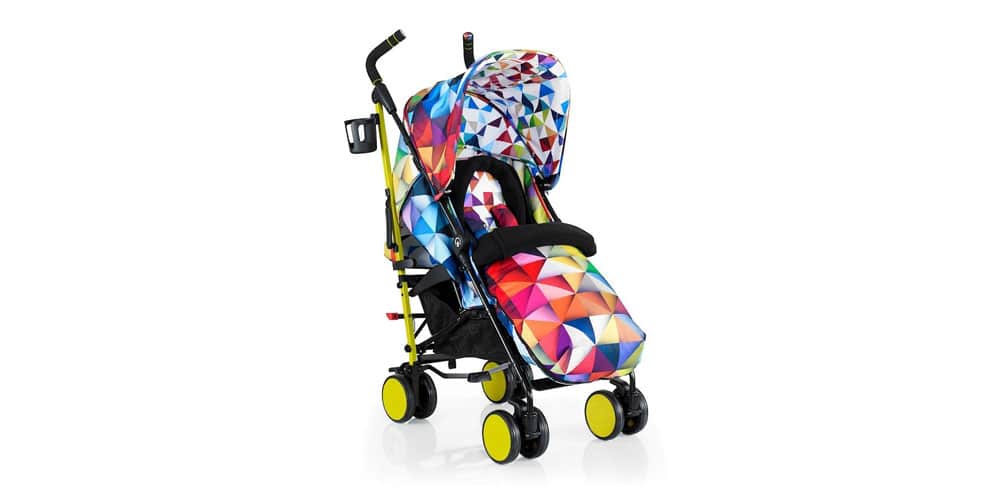 15/19

 Cosatto To and Fro Duo Double Pushchair in Hopscotch, £359.95

A seriously adaptable pushchair, the Cosatto To and Fro has space for two children aged newborn to pre-schooler. Start your babies in the laid-back position facing you and the adjust the seats according to their age and needs. Simply pop your hand through the clear hood window to change the seat position at any time. Two children can have their own individual seat positions independent of each other, making for happy kids and happy parents! The Cosatto To and Fro won the 'Loved by Parents' Gold travel system award and comes with a four year guarantee. Best for those with two children of different ages.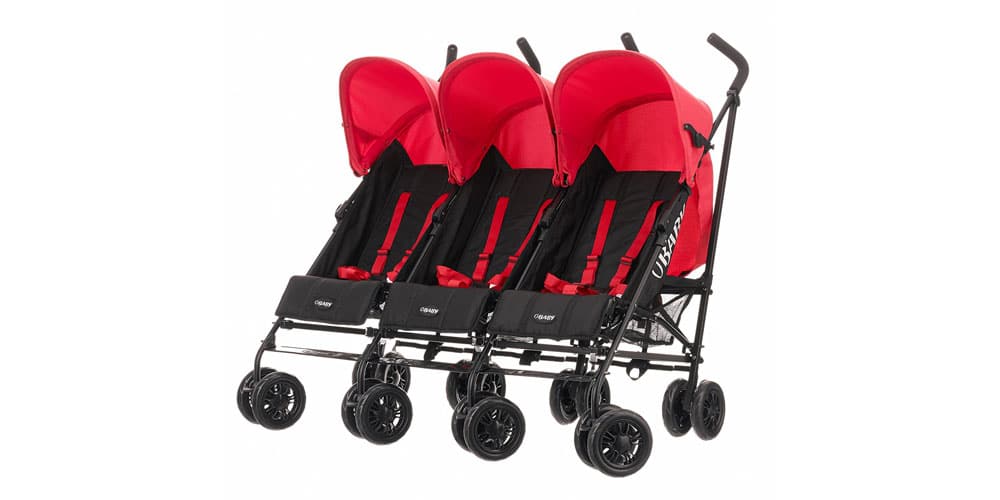 16/19

 OBaby Mercury Triple Stroller in Black and Red, £224.99

This triple stroller is conveniently suitable from birth, with each seat featuring independently reclining technology. The Mercury has a whopping 16 wheels and four handles and is easily pushed by one person. Its easy folding mechanism allows it to fit in the average car boot and the triple raincover can be simply stored in one of the three shopping baskets when not in use. There are four reclining positions for babies' comfort and the stroller comes with a five year guarantee in the UK and Ireland. Ideal for childminders or parents of twins or triplets.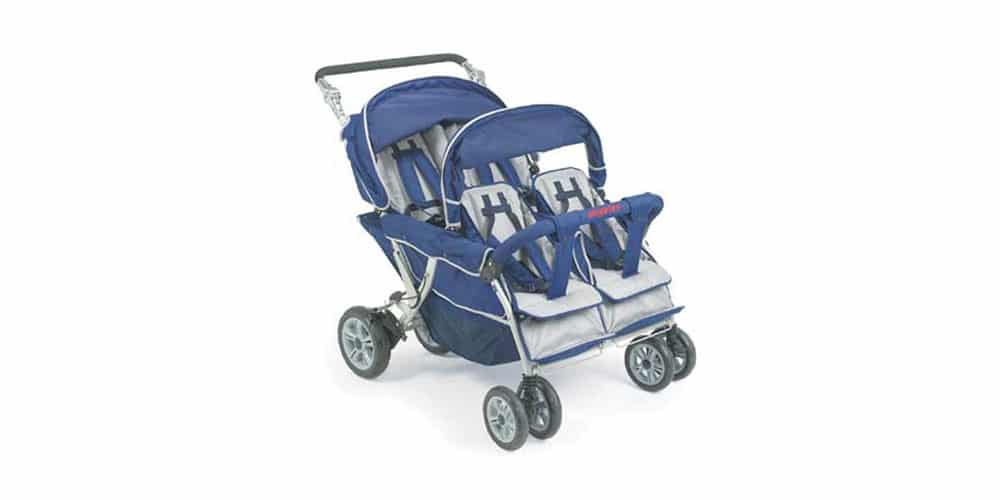 17/19

 Angeles Bye-Bye Quad Stroller, £799.99

For larger families, this stroller with four-child capacity is a lifesaver. The strong and sturdy steel frame ensures the safety and comfort of the passengers while the water-repellant, easy to clean fabric makes life easy for parents. The Angeles stroller is so strong that is has been tested as suitable for up to 12 years old! Best for larger families or those who frequently look after other children.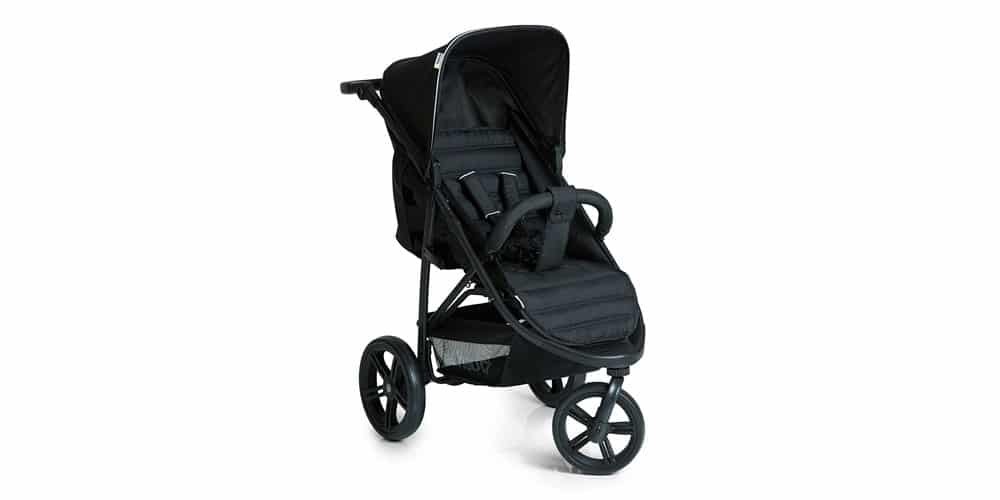 18/19

 Hauck Rapid Three Wheel Pushchair in Caviar and Black, £132.17

Compatible with Isofix car seats, this sporty three-wheeler can be adjusted to lie flat for babies or sit up with a foot rest for active toddlers. A one-hand folding mechanism ensures ease of use and the handle is height-adjustable for parents. There's even an extending hood for double protection from the wind or the sun. The Hauck Rapid is perfect for parents who use public transport a lot and need a nifty pram that is easy to fold.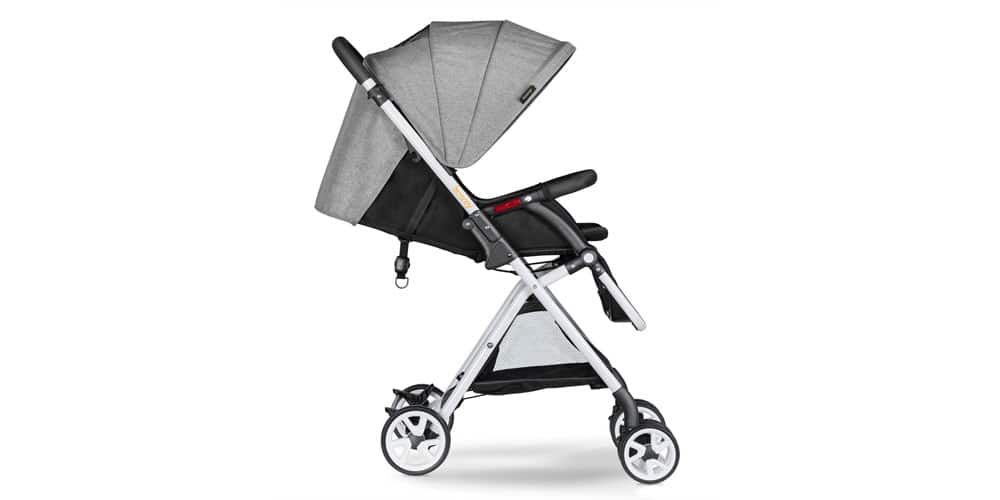 19/19

 Besrey New Baby Stroller in Grey, £59.99

Parents who want a budget-friendly pushchair without compromising on style will be thrilled with the Besrey New Baby Stroller. Reflective strips on the frame and the seat belt improve safety and visibility at night time, and the adjustable footrest means your child's legs are supported whichever position they sit or lay in. The pushchair is fully collapsible and only weighs five kilograms.