Benedict Smith discusses homeschooling, Olympics and Covid-19 with two of the UK's most exciting young snowboarders funded by the trailblazing Ellie Soutter Foundation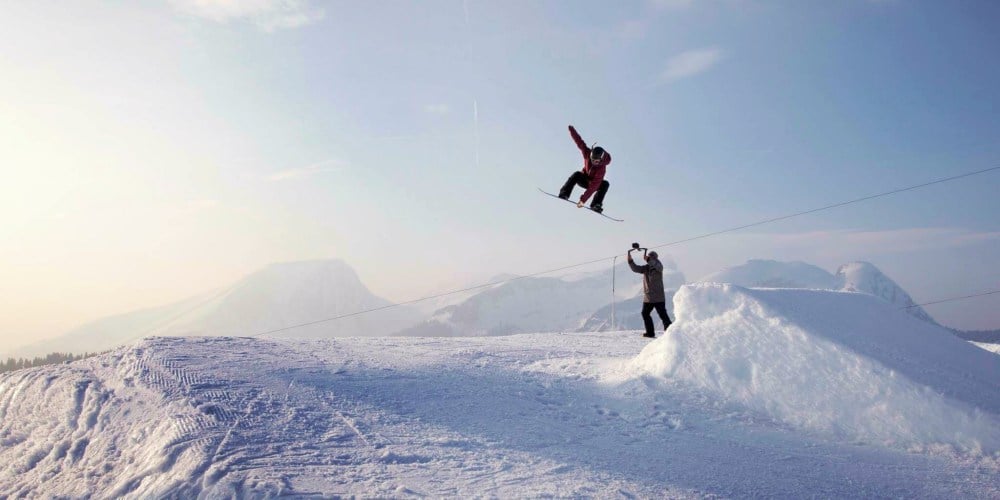 Tony Soutter has one of those rare personalities that makes you warm to him immediately. Friendly, down to earth and in possession of an infectious smile, at first impression you would never guess that he had experienced tragedy unimaginable to most people, let alone those with children of their own.
Then again, it's precisely this good nature, coupled with a steely determination to persevere, that has made the existence of the Ellie Soutter Foundation possible.
Based in the French alpine town of Les Gets, Tony set up the Ellie Soutter Foundation following the tragic death of his immensely talented daughter, Ellie, who represented Great Britain in snowboarding and picked up numerous accolades along the way, including a bronze medal for GB at the 2017 European Youth Olympic Winter Festival.
The Foundation was started in 2018 with the aim of relieving the financial burden for up and coming winter sports athletes who would otherwise struggle with the exceedingly high costs involved in competing in the sport. As I would learn, reaching any level of success in snowboarding doesn't come cheap (sometimes as much as £35,000 per season) and can have a stifling effect on the ability of athletes to reach their full potential.
The funding has allowed me to progress so much faster
Their funding allows athletes to focus on the slopes, improving on areas of weakness and preparing for the all-important qualification stages, rather than worrying about the strain on their – or their parents' – bank accounts.
'It takes the pressure off massively,' says Charlie Lane, the Foundation's youngest funded athlete, speaking with the maturity of someone well beyond his thirteen years. He is one of the best slopestyle snowboarders in the world in his age group and his ambition shines through even the grainy image on my laptop screen.
'Before I met Tony, I felt pressure on my parents for how much they were spending. I was asking them, "How much is this going to cost? "Is it not too expensive?", and I was really worried. The funding has allowed me to progress so much faster because all the stress of money is behind me.'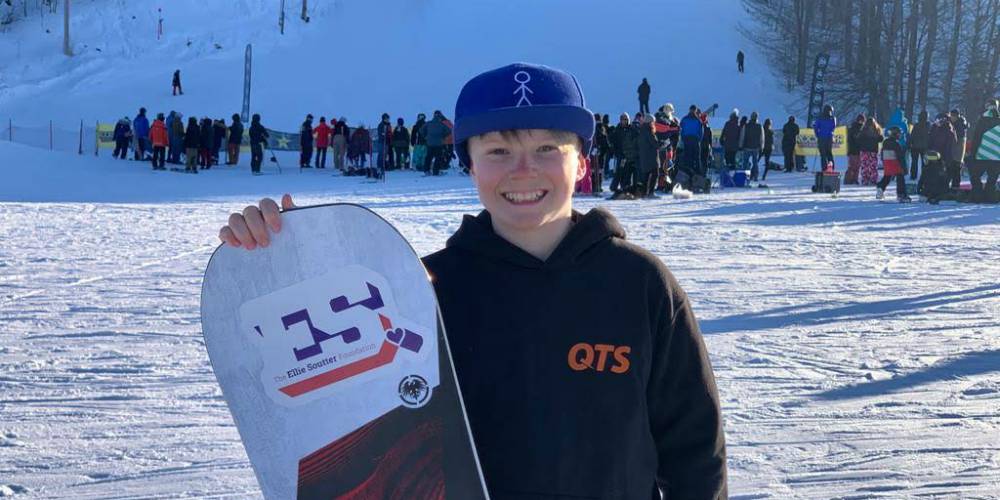 This sums up the Foundation's principal aim in a nutshell. According to Tony, one of the issues when Ellie was moving up through the echelons of snowboarding was her acute awareness of how much her dad was forking out on her, worrying each time he entered her into a competition that would require spending beyond their family's means.
Another of the Foundation's athletes, GB snowboard cross star Maisie Potter, shares Charlie's opinion.
'You only win money in World Cup-level snowboarding if you finish in the top ten, so you can't rely on earning that way. Since I've been funded by the Ellie Soutter Foundation, I've found that the pressure of money has been reduced'. 
At 23, Maisie is on course to compete at the 2022 Olympics having missed out in 2018 due to injury. Instead, she spent her time working hard to get back to full fitness and filling in as a BBC pundit for their coverage of the event. This winter season – Covid-permitting – she is set to compete in three World Cups in Austria and Italy, as well as a World Championship over in China.
'Olympic qualification pretty much starts this December, which gives me a season and a half to get ready. It's a bit of a blurry goal due to coronavirus as no-one quite knows what will happen, but hopefully it all goes ahead'.
Maisie Potter, 23, hopes to compete at 2022 Winter Olympics
She is one of the most promising talents for GB
One of the primary benefits of being funded by the Foundation is that, unlike big corporate sponsors such as Red Bull, the demands and expectations put on the athletes are a fraction of what is expected by others. The occasional tweet and Instagram post promoting the charity is appreciated, but nowhere in their contracts does it stipulate anything that could put unnecessary pressure on the developing athletes. In this way, it acts almost like a buffer between the big sponsors and the snowboarders. 
'Of course, it's all very nice to get sponsored', says Tony, 'But then you feel the pressure of having to achieve to a certain level to maintain that money coming in.
'We don't have any hard and fast rules. We try and find corporate sponsors who will pick up the tab, so the athletes don't have to. The aim is to find sponsors, twin them up with the athletes and then send them on their way when they're ready. 
Our aim is to take the pressure off
'For someone like Maisie Potter, the Olympics is fast approaching and she needs to focus all her attention on that, so our aim is to take the pressure off by seeking sponsors for her'. 
Alongside the finance, the Foundation provides what they call a 'wellbeing package', which includes leg-ups such as gym membership and chiropractice.
'It's been a bit of a lifesaver actually', says Maisie, who is currently based out in Morzine, a village neighbouring Les Gets. 
'I texted Tony and asked if they had any contacts for a free gym membership here and he sorted me out. There hasn't been a lot going on here and I really wanted to focus on the fitness in between, so that's actually been really helpful'.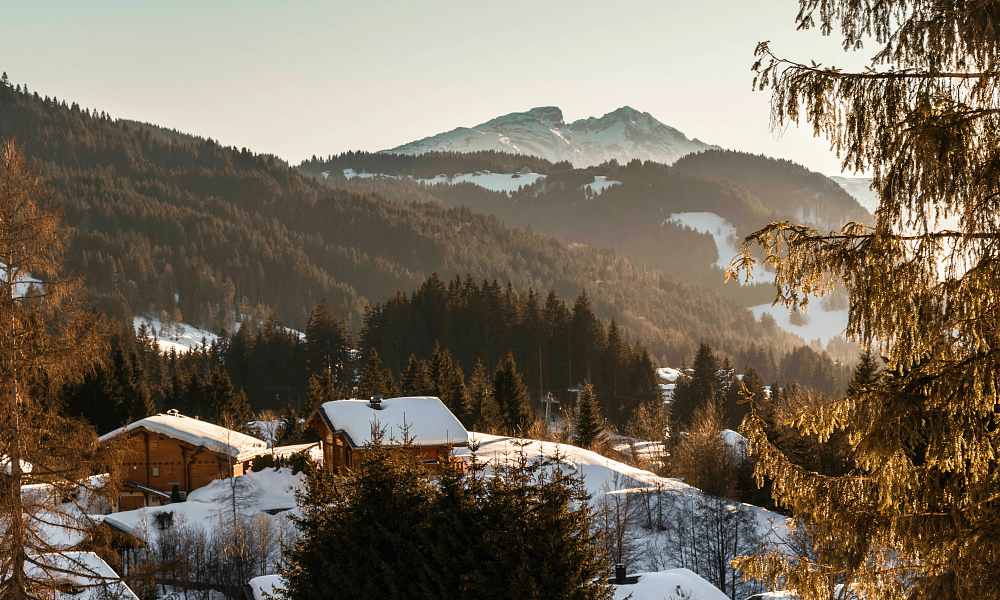 One area that I was keen to explore when I knew I would be speaking with Maisie and Charlie was how they find balancing education and family life with training and how this has impacted their lives. Snowboarding requires lots of travelling and can be tough on younger athletes who often spend long periods of time hundreds, if not thousands, of miles away from friends and family.
'I've got so many friends on the mountains', Charlie tells me, 'But schoolwise I've had to drop out and become homeschooled because I just can't fit it in. If I want to get to the Olympics, I have to go all-in. I do about seven or eight hours a week of schoolwork but alongside fitness training, social media and loads of other stuff, it's a lot to cram in. It's a tough schedule but I manage'.
A lot relies on your own determination to get back and succeed
Clearly, this is not the usual day-to-day of someone who would have just started Year Eight – but then again, competing in sports at an international level is far from normal. Tony understands this balance as Ellie was also homeschooled when she was younger. In fact, he even says that it was homeschooling that helped her socialise with the other athletes over work, while providing the time she needed to focus on improving on the slopes.
For Maisie, who left school five years ago, the most important thing is finding a base where she doesn't feel cut off from people and she can make her home during the long periods of time away from her friends and family in Wales.
'Quarantine has made it more difficult than usual, but otherwise Morzine is a great base. I didn't live far away when I was younger so I've got some connections and there's Geneva airport where people are always passing through. It's helped me feel less out in the middle of nowhere'.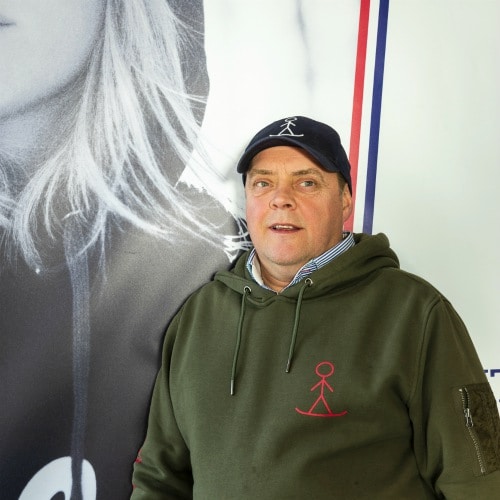 The Foundation has a Liaison Officer who will keep in regular touch with the athletes and ensure everything is going well. Like so many others across the globe, Tony and the team have been hit hard by the economic implications of the pandemic, but keeping in close contact with the young athletes remains a top priority. 
The lasting impression I get from both Charlie and Maisie, and what caught my attention about Tony when I first heard his story back in August, is one of complete firmness of purpose even in the face of adversity. 
And they've certainly all had their own set challenges to face. Charlie tells me how he used to suffer from homesickness when he was seeing his mum as little as once every three months, aged just ten. He had trouble sleeping and it was starting to affect his performance on the snowboard, yet he bounced back as well as anyone could at such a tender age and now feels as though he's turned a corner.
Maisie went through the agonising ordeal of breaking her heel a mere two months before what would have been her first participation in the Winter Olympics. With such little time to recover, she was forced to pull out.
'That was really hard and it took a while for me to come back mentally. There wasn't that much support at the time. Then there's that lingering fear of injuring yourself again. It all leaves behind some anxiety; these injuries tend to leave behind longer effects mentally. At the time, I felt pretty by myself but now things have evolved slightly.
'As a snowboarder, a lot relies on your own determination to get back and succeed'. 
It's impossible not to be bowled over by this attitude and it's something Maisie, Charlie and Tony all have: that refusal to give up when the odds are against you, an unwavering belief that you get from life what you put in and a drive to push things through whatever the cost.
This is precisely the attitude that gave birth to the Ellie Soutter Foundation that now enables young winter sports professionals to realise their dreams and that will continue to do so for years to come.

Donate to the Ellie Soutter Foundation
This year, The Ellie Soutter Foundation is launching an exciting selection of personal and corporate funding packages that will help fund young athletes, such as Charlie and Maisie, as well as providing a number of benefits, including VIP tickets to events, invitations to fundraisers and quarterly updates from sponsored athletes.
Find out more about the Ellie Soutter Foundation