Regent Street Cinema is known as 'the birthplace of British cinema' as it was the very first place in the UK to show moving image back in 1896. After being closed for over 30 years, the cinema reopened to public last summer but is still a hidden treasure in central London.
Just a stone's throw from Oxford Circus, the cinema is tucked away on Regent Street and offers the best repertory programming, serving as a unique arts venue for quality world cinema as well as lectures, screenings, workshops and events.
The cinema can screen films in 16mm and 35mm, as well as the latest in 4K digital film. The varied programme means there is something different every day, and visitors can enjoy old classics, silent movies, kid's favourites and new releases.
This Easter is the perfect time to show the family a slice of history in London, while keeping kids entertained!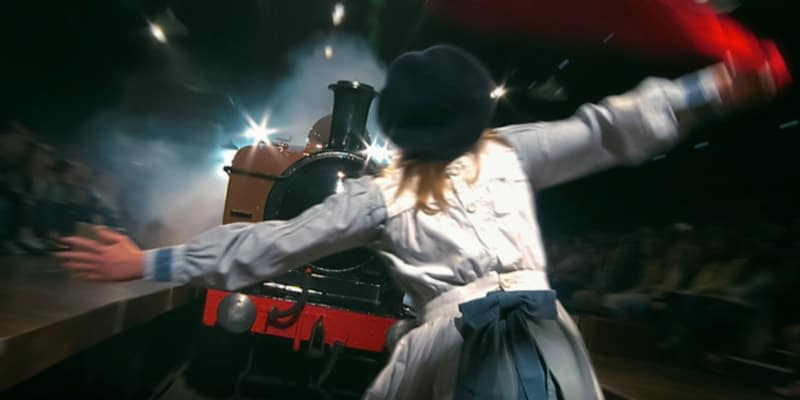 On Saturday 26 March, as part of the Kids Kino Club, the cinema will be screening Disney's Brave – a magical animated adventure suitable for all the family. Starting at 11.30am, tickets for children ages 16 and under are priced at just £1.75, and the same for each accompanying adult – making this charming cinema a great purse-friendly option in the pricey capital.
If you're planning to be in London for Easter Monday instead, be sure to catch the screening of The Railway Children. Filmed at the National Railway Museum in Yorkshire, this is York Theatre Royal's Olivier award-winning production of E Nesbit's classic family drama.
The production film will begin at 4pm, but before this kids can get involved in the themed activity workshop where they can truly immerse themselves in the life of Roberta, Phyllis and Peter. Tickets are £15 for adults and £11 for children.
Spring is in the air, and March and April are bursting with awesome family-friendly films.