The National Marine Aquarium is now bringing marine science to home-learning for kids with free online lessons every Friday lunchtime from 15 January 2021.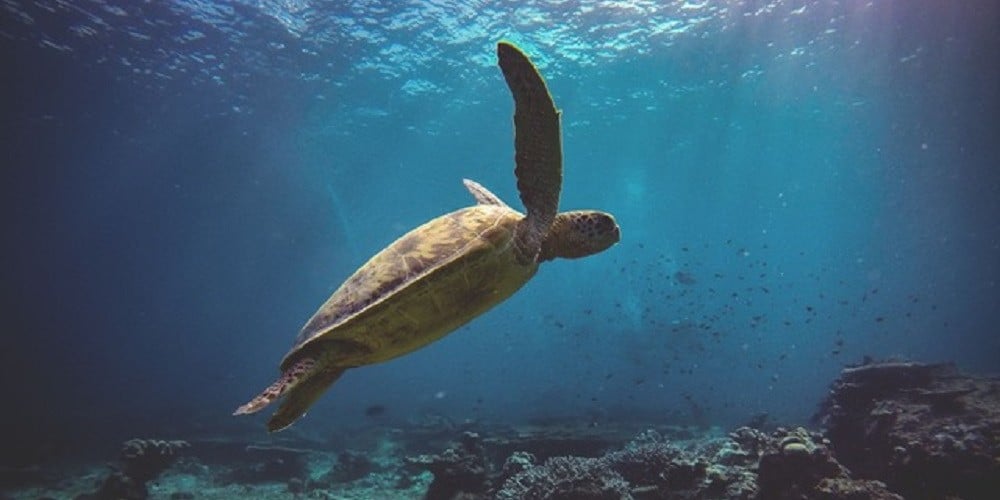 Make a Friday lunch-date with learning at the National Maritime Museum
Ever wondered why so many doctors and dentists put aquariums in waiting rooms? Research shows that contact with marine environments (even if it's just looking at a tropical fish tank) has a positive influence on our emotional well-being. That's just one reason the National Marine Aquarium has launched a series of weekly online lessons created especially for kids learning from home during lockdown.
The National Marine Aquarium in Plymouth is run by the Ocean Conservation Trust and is the UK's largest aquarium, so when it comes to exciting kids about marine science they're the experts. Great news for parents, because keeping lessons lively and interesting has to be one of the biggest challenges of home-learning at the moment.
Shows will air on Fridays at lunchtime for the next eight weeks on the National Marine Aquarium's YouTube channel. Planned topics include: underwater volcanoes; creature classification; nautical navigation; ocean mysteries; MegaFauna; life cycles, and looking after the ocean. Each show lasts 20 minutes and they're all followed by Mermaid Tales; short stories written just for kids and read by the aquarium's resident mermaid, Marina (a soothing quarter of an hour for kids and some well-deserved downtime for parent/teachers).
Take a family virtual tour of the National Marine Aquarium
The past year has been a challenging one for charities like the Ocean Conservation Trust; tasked with keeping the National Marine Aquarium operational without the support of paying visitors. One of their many innovative solutions has been to offer family virtual tours of the aquarium so kids and parents can still enjoy the experience, even during lockdown, and know they're helping to raise funds to help the National Marine Aquarium stay afloat while restrictions are in place.
Family virtual tours last an hour and take in all three aquarium zones; local coasts, Atlantic Ocean and tropical reefs. Each tour's led by Ocean Discovery Rangers whose mission is creating an 'ocean-literate' generation by actively engaging kids in the wonder of the global marine environment. So you can expect tours to be amazingly good fun, fascinating and educational – particularly as families can ask questions and interact with Rangers, just like you would on a real day out. And, as virtual VIP visitors, families can also look forward to close-up encounters with cute aquarium residents like Friday the turtle.
The National Marine Aquarium online lessons start Friday 15 January at 1pm on YouTube. Family virtual tours cost £79.99 per family. Visit National Marine Aquarium for more information and to book online.