Shake yer tailfeather to get fit and fab
Families are enjoying a truly unique aerobic workout at San Diego's enchanting Hotel del Coronado. Mermaid Fitness at The Del is an instructor-led 45-minute fusion of swimming core, cardio and strength training set to upbeat music while you embody your inner mermaid in brilliantly coloured metallic fins. This class is for all levels of fitness and from ages 12 and upwards.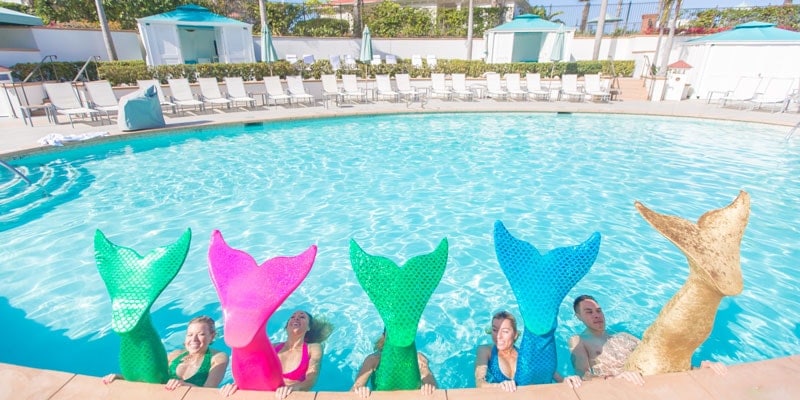 The hotel's beachfront location and SoCal persona make this the ideal venue for this hottest new workout taking the fitness world by storm.The weekly class is held year round and takes place in the shallow end of the pool, so totally safe for those who don't fancy themselves as Ariel. The tails, made from a lightweight bathing suit material, come in mens' sizes as well.
[youtube id="TSfocnDY_U8″]
Mermaid fitness is circuit training mixed with an ab workout on the side of the pool. Participants swim laps to get their heart rates up combined with standing stationary movements, such as squats and arm exercises with a beach ball. The class is a combination of Pilates and water aerobics. "It is very core-centric, and will tone your entire body," says Veronica Rohan, the Del's resident Mermaid and Fitness Instructor. "You can make it as challenging or easy as you would like."
Mermaid Fitness at The Del is the perfect opportunity to experience life as a mermaid while getting in shape. Mermaidfitness, as its known, is truly for everyone.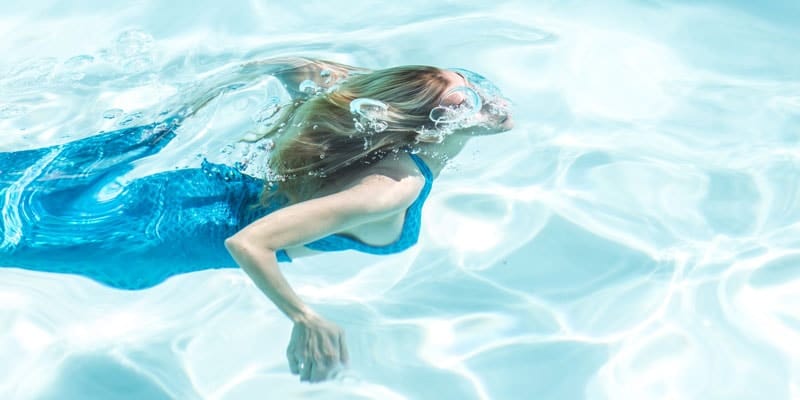 About The Hotel del Coronado, San Diego
Built in 1888 and designated a National Historic Landmark in 1977, Hotel del Coronado is an American treasure with more than 125 years of stories to tell. Since then, the resort has become a living legend, visited by celebrities, dignitaries, U.S. presidents and was the setting in 'Some Like it Hot.'
Lowdown
Where: San Diego's iconic Hotel del Coronado
When: Saturdays, year round ay 8am in the Beach Village pool
Price:  £20 OR free with the purchase of a mermaid tail which you can get at The Hotel del Coronado for £115. The class includes the use of a Del mermaid tail, self-parking and towel service