Learn to swim and get fit with Olympian Mark Foster
Think of cruising and you might picture heaving buffets and cocktails at sundown – but cruising can be a healthy holiday choice. Yes, really!
From 2017, six times world champion swimmer Mark Foster will be hosting fitness and swimming sessions on Britannia. Dates will be announced here soon.
Mark Foster is one of the most successful British swimmers of all-time, having represented Great Britain in the Olympics and world championships, and swam for England in the Commonwealth Games. He has an impressive six World Championship titles, two Commonwealth titles and 11 European titles to his name.
During the cruise adults and kids will have the opportunity to take daily swimming lessons with Mark, who is one of the UK's most successful swimmers ever. At the end of the cruise, swimmers will be able to show off their new skills and there will be a special medal ceremony hosted by Mark.
As well as swimming lessons, Mark will be hosting Foster's Family Fitness sessions, in which he'll lead kids and adults through easy, fun and effective routines. Everyone from tots to grandparents can get involved.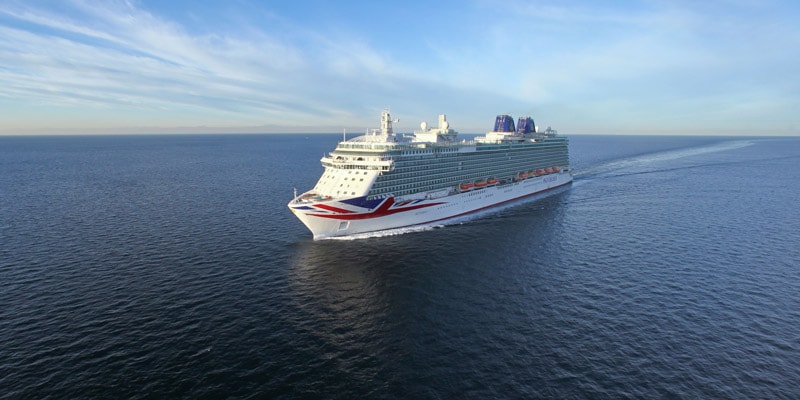 There will also be evening events featuring the superstar swimmer, such as An Evening with Mark Foster, during which Mark will share anecdotes and stories from his carrer. He'll even spill the beans on his time on Strictly. There will be a sports quiz compiled by former BBC Sports producers, plus special events with all proceeds going to P&O Cruises' charity partners, Macmillan Cancer Support and Teenage Cancer Trust.
There is now a two-year waiting list for swimming lessons in some parts of the UK, so learning to swim on a P&O Cruise is a great opportunity for kids – and big kids – to get ahead with their swimming.
When it comes to weird and wonderful attractions, cruise ships are hard to beat. Discover the 15 most outrageously over the top things you can find on a cruise ship.