The Mediterranean islands of Malta, Gozo and Comino have reopened to British tourists, with new rules in place to ensure a safe return for visitors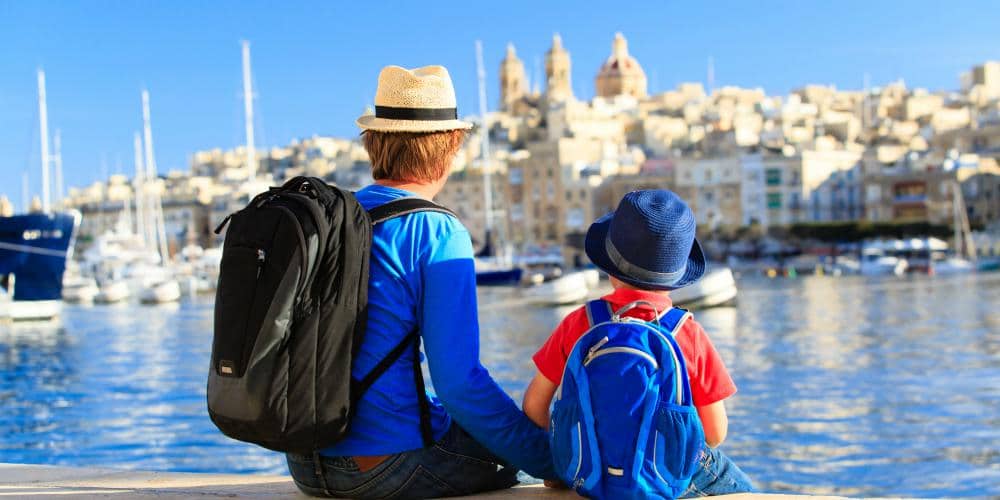 From today (15 July), British families will once again be able to enjoy the pearlescent white sands, turquoise waters, Michelin-starred restaurants and world-class diving sites of Malta as it finally reopens its borders following an extended period of lockdown.
Praised as one of the best countries in the world for its handling of the coronavirus pandemic, the Maltese government has introduced a series of new measures that ensure visitors can continue to enjoy the archipelago's many highlights without compromising their health and safety.
These include daily beach cleans, two-metre distancing between sunbeds, the removal of buffet dining and the wearing of facemasks where social distancing may not be possible. Various locations across the islands will also be required to display 'Certified Compliant' badges attesting to their safety and hygiene protocols. Malta's warm blue waters are ranked third cleanest in Europe
Malta is already on a list of countries covered by the travel corridor exemption, meaning it has been deemed safe to visit by the UK government and that anyone returning from holiday there will not be required to self-isolate unless displaying coronavirus symptoms.
The removal of travel restrictions to the island comes just in time for British families, as those who may have written off summer holiday plans abroad can once again plan a much-needed escape with their little ones.
Malta, famed for its stunning beaches, first-rate accommodation, world-renowned restaurants and compelling historical attractions, has long been a favourite holiday destination for visitors from the UK.
Delicious local cuisine has put it on the map as one of the culinary capitals of Europe, while its prehistoric temples and captivating museums make it a fascinating place to explore. What's more, the warm blue waters that surround the archipelago – enjoyed by thousands of travellers and locals each year – rank third cleanest in Europe.
For more information on travel to Malta, head over to VisitMalta
Dates for the diary
Notte Bianca, Valletta: 3 October 2020
Notte Bianca, one of Malta's biggest and most popular annual arts and culture festivals will return again this year. For one special night, Valletta's cityscape will come alight with spectacular illumination displays for all to enjoy.
The 41st Rolex Middle Sea Race: 17 October 2020
The annual coastal race is set to return this October. Boats will sail a round-trip course from Malta to Sicily, through a challenging and compelling offshore route, before returning to the archipelago's waters. Yacht representatives from 29 countries are expected to take part.
Malta Classic, Mdina: 8 – 11 October 2020
The annual classic car event, Malta Classic will return once more this October. Classic car enthusiasts can take in the breath-taking scenery and history, whilst enjoying one of the most exciting classic car races in the racing calendar.