Following government guidance, climbing centres across the country will once again be welcoming back customers from 25 July. One of the UK's most beloved amongst them – Clip 'n' Climb – is leading the way by introducing a range of safety measures in preparation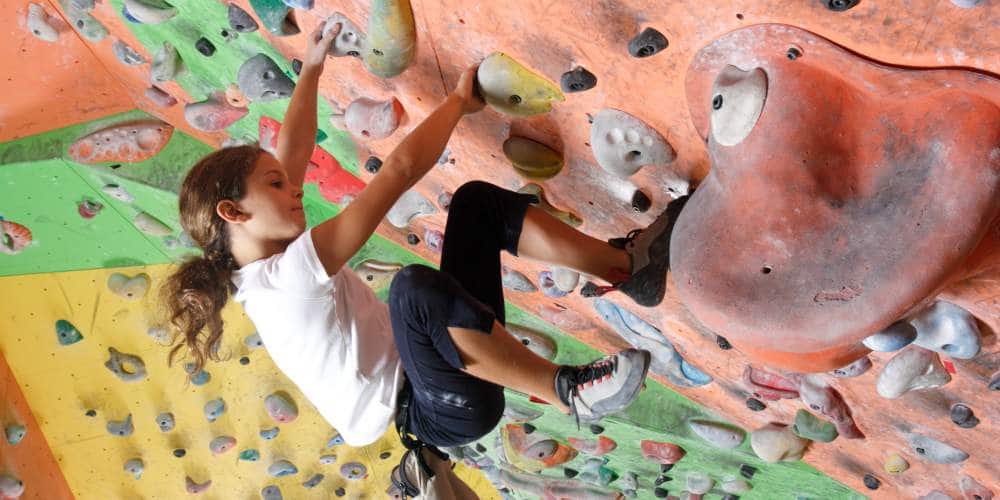 After navigating through a sea of uncertainty over the last few months, climbing centres across the UK are finally readying themselves to reopen to the public.
Yet like most establishments, the next challenge is working out how to provide the same service in a post-lockdown world. Adhering to government health guidelines may seem easy when popping the shop or travelling on public transport, but places like gyms and climbing centres face a whole host of obstacles to ensure their customers are kept safe.
Hand sanitiser will be available throughout all Clip 'n Climb centres
Clip 'n' Climb is one company that has been working hard behind the scenes to make sure they're fully prepared to welcome back families to their climbing centre on 25 July.
"It's been a challenging three months," said the General Manager for Clip 'n' Climb Plymouth, "but thanks to our collective effort and the support of our staff, we can finally welcome back our customers and start looking ahead."
Based on a recent survey carried out by the company, 82% of respondents said that limited capacity within their centres was important to them, while 79% said that social distancing is a must.
Clip 'n' Climb has used these results to implement nationwide safety measures across their centres, including the following:
#ClipClimbClean
Hand sanitiser will be available throughout all Clip 'n Climb centres for customers to use after every climb. The Clip 'n Climb team will be regularly cleaning all touch surfaces throughout the day.
Reduced session sizes
Session sizes will be reduced to make it easier for customers to keep a safe distance from one another.
Face coverings
Clip 'n Climb staff will be wearing appropriate PPE and customers are welcome to bring their own face coverings if they wish to do so.
Book online
Customers are encouraged to pre-book their climbing slots online and pre-pay to avoid unnecessary waiting on arrival.
Contactless
Clip 'n Climb centres are encouraging contactless payments. Customers will be able to purchase add on items at the booking stage.
Social distancing
Each Clip 'n Climb centre will have clear markings and signage to guide their customers and keep their distance from others.