Despite the higher prices and longer journey times, the number of trips made by train has risen in recent months, as families increasingly opt to travel by rail over flying. Benedict Smith looks at how much of a role 'flight-shame' has played in all this and whether it can really save the environment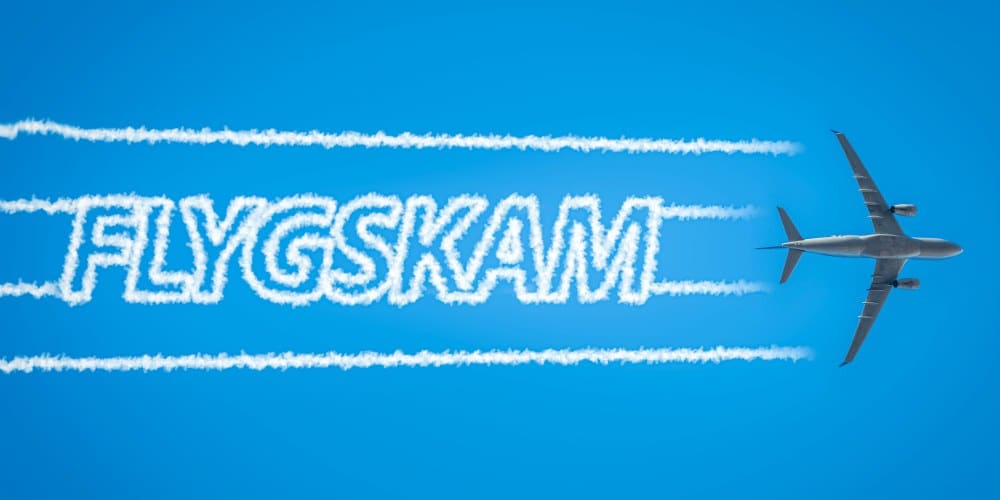 Woke. Selfie. Fake news. New terms enter the mainstream vernacular all the time; some stick, others come and go. Yet one neologism that not only stuck, but caused considerable reverberations last year (and have continued to do so at the turn of the decade) is flygskam. 
Translating from Swedish as 'flight-shame', it succinctly embodies calls to eschew air travel amid snowballing concerns over the negative impact on the environment from flying.
The term was first coined in 2017 by Olympic athlete Bjorn Ferry; yet it wasn't until last year that it tore noisily into the public consciousness when climate activism prodigy, Greta Thunberg, delivered a series of powerful and sobering speeches on climate change, with flygskam her byword.
Flygskam embodies calls to eschew air travel
Its usage jumped 182%, appearing everywhere from social media groups to the side of bridges. And while it might be difficult to measure the knock-on effects from a single phrase, trends in train travel tell an interesting story.
Compelled by a mix of flygskam and the service's crafty advertising slogan, "You see more when you don't fly", Eurostar, the high-speed passenger rail service linking the UK with mainland Europe, reported record numbers last August when more than one million people booked trips. 
Meanwhile, in Sweden, the state-funded railway operator, SJ, saw an 11 per cent rise in passenger traffic in 2019 at the same time that the national airport operator, Swedavia, reported a four per cent drop in air travel.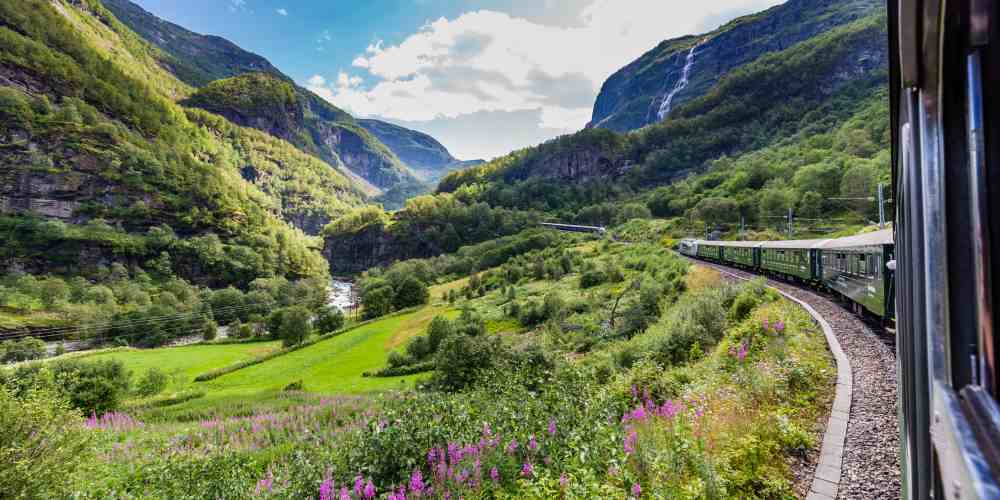 From flygskam to tågskryt 
The logical follow up to feeling guilty about flying is to feeling proud about catching the train – and the Swedish have devised a term for this too: tågskryt. It translates as 'train brag', with the idea that people encourage each other to travel by rail by boasting about their greener trips. 
And they may have good reason to do so. According to train-based travel website The Man in Seat 61, a return journey from London to Paris by Eurostar emits 91 per cent less carbon per passenger than flying the same route (22 kg CO2 vs. 244 kg CO2). 
In fact, even for journeys that involve taking a ferry as well as a train – such as London to Dublin – there is still a marked difference of 73 per cent less carbon emission per passenger when compared to flying.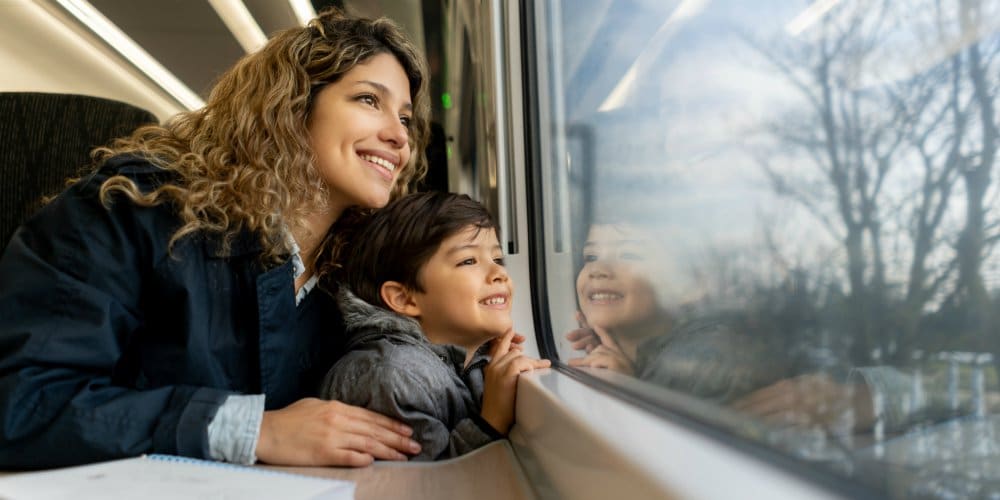 Train travel for families
Travelling by train is certainly closing the gap on flying as the preferred method of travelling in 2020. Citing benefits that include gazing out the window as the landscape rushes by, unlimited baggage allowances and more space to spread out, families are increasingly opting for trains or, more significantly, picking holiday destinations that can be feasibly reached by train.
With a bit of planning, it is also a very affordable option for those travelling with kids. National Rail offer a 'Friends and Family' railcard that gives adults a third off rail fares and 60 per cent off for children aged 5-15. 
Eurostar always has a number of impressive deals for families, from 2-for-1 deals at iconic European museums to free journeys for children under four. Booking well in advance is a simple way of taking advantage of lower prices.
See Family Traveller readers' top tips for sustainable travel for more inspiration