Elephant encounters
Brand new for 2016, The Family Adventure Company's Comfort Tanzania safari will get you up close and personal with some of nature's greatest creatures. It's situated in the heart of Sadaani National Park, where you can fall asleep to the gentle call of the wild and wake up to breakfast with the elephants.
The best part? You'll spend three nights in a fully functioning safari suite: your game vehicle that ascends into two stories complete with a balcony, ceramic bath and running water. Your safari suite will, by day, seek out the best spots for animal viewing, and by night, turn into your double suite. You'll also spend one night at the very top of a watchtower specially designed to witness the animal kingdom in its natural habit.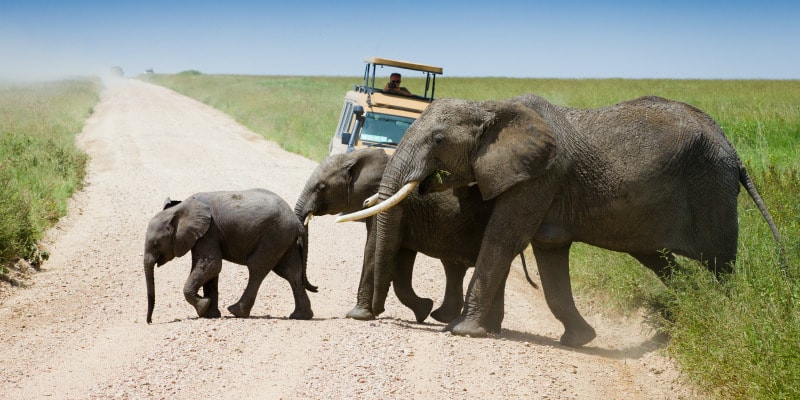 Though the thought of spending quality time with elephants makes us squeal with delight, Family Adventure Company have an extensive range of family holidays, so if a Tanzania safari is a bit of stretch you can also enjoy a lakeside holiday in Italy among an extensive list. The beauty of Family Adventure Company is they have a great mix of action-packed adventure and flexible free time.
Price: From £3,109 per adult and £2,798 per child, including flights.
Find out more: familyadventurecompany.co.uk
Are your kids animal mad? These incredible animal experiences are sure to bring smiles to their faces. They'll even sleep beside wild beasts!