1. You Crack Me Up Easter Egg, Hotel Chocolat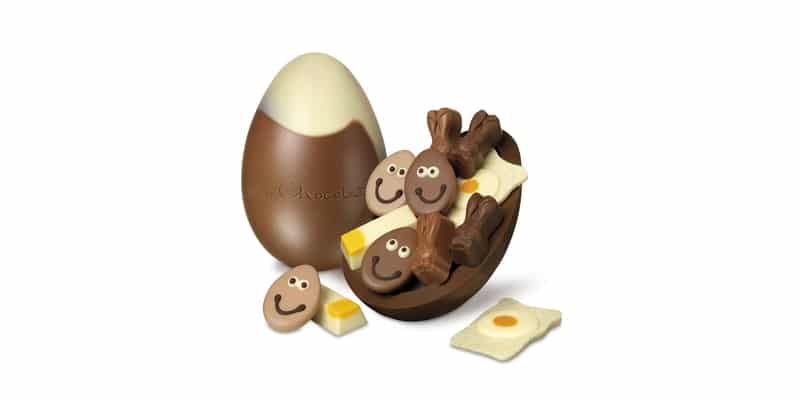 Simply delicious, Hotel Chocolat has pulled out all the stops with this beautiful Easter egg. The egg has a pair of generous half-shells, one in 40% pure milk chocolate and the other in a mix of caramel and white chocolate (we're drooling already).
But what makes it so great for kids? Inside you'll discover 12 chocolate faces, guaranteed to bring smiles to their faces.
Price: £27
Buy your Hotel Chocolat Easter egg.
2. Roald Dahl 'The Enormous Crocodile Egg', ROCOCO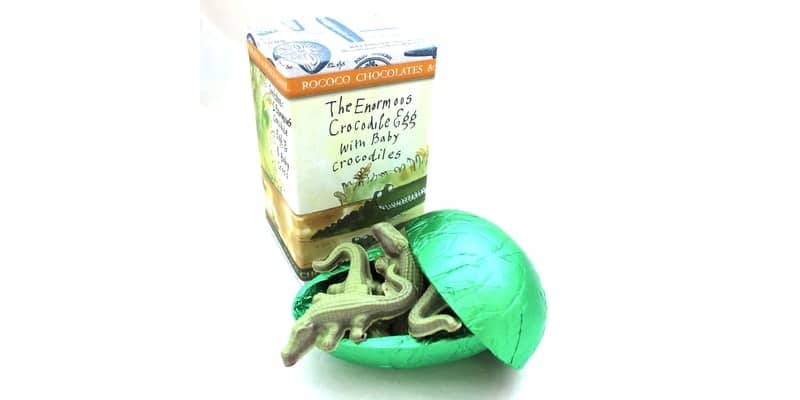 Fans of Roald Dahl's story of the greedy crocodile will be delighted to find that this time, the shoe is be on the other foot, as kids will get the chance to sink their teeth into six white chocolate crocodiles.
Price: £20.00
Buy your Enormous Crocodile Egg.
3. Duke's Egg, Fortnum & Mason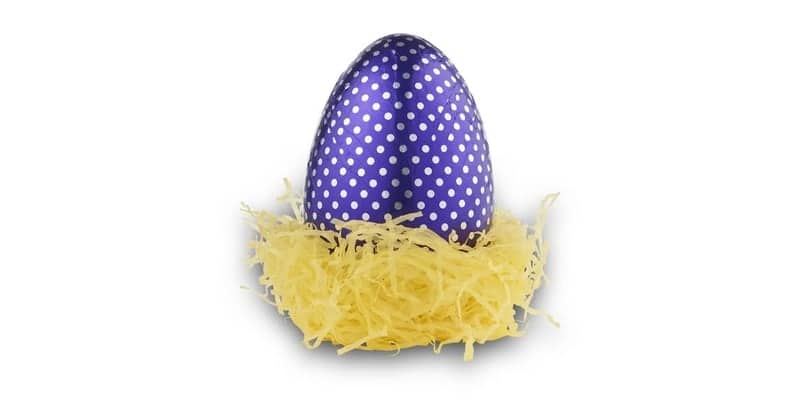 This glamorous polka dot egg is fit for kings and queens. It's made from thick, sweet milk chocolate, with delightful solid milk chocolate mini eggs hidden inside. For little ones who prefer something more sparkly, there's a Little Duchess version too.
Price: £13.50
4. Jar of Foiled Chocolate Eggs, Carluccio's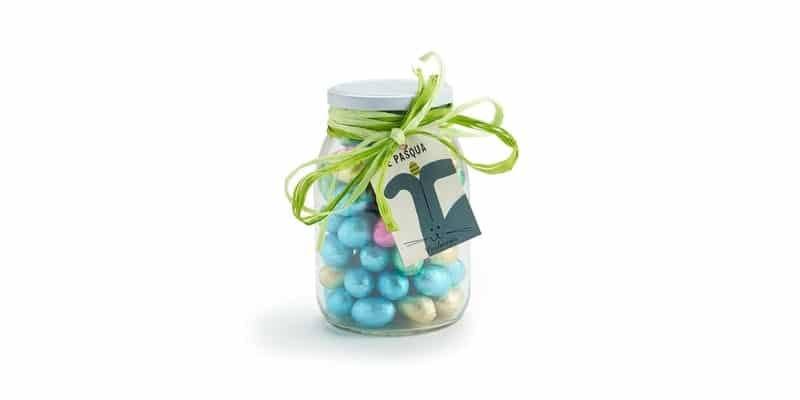 Perfect to keep their cravings at bay or alternatively for egg hunts, these brightly coloured mini milk chocolate eggs are great for grown-ups too.
Price: £12.95
Buy your Carluccio's Jar of Foiled Chocolate Eggs.
5. Milk Chocolate Butterfly Easter Egg, Thorntons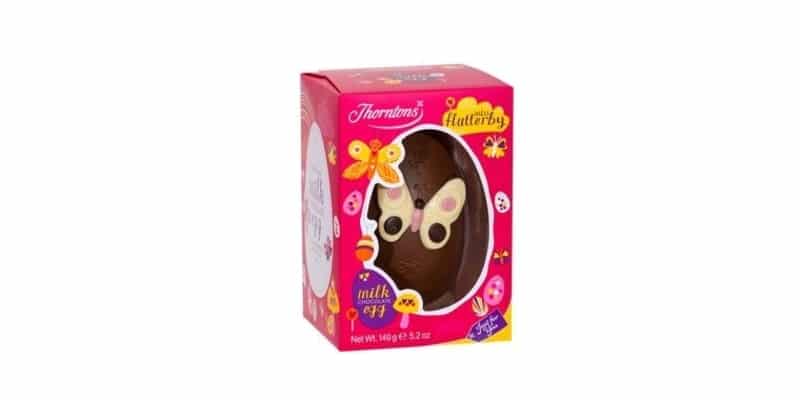 We've found the perfect Easter Egg for little butterfly fans. This Thornton's milk chocolate egg comes packed in a sweet pink box – almost too good to eat (almost!)
Price: £4
Buy your Thornton's Easter Egg.
6. Organic Milk Chocolate Button Egg, Montezuma's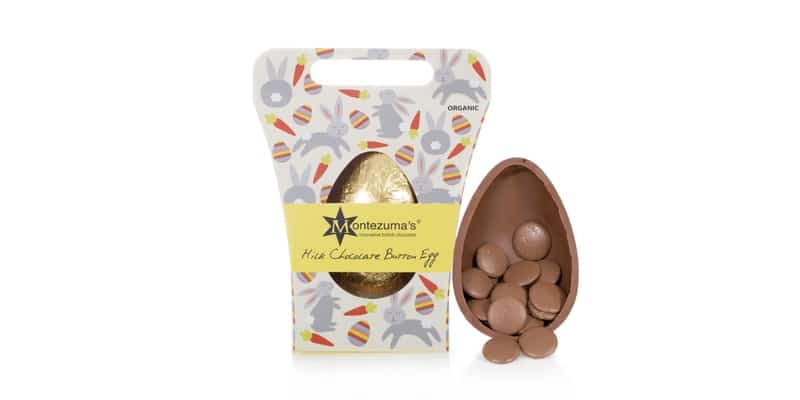 Indulge in this scrumptious Montezuma's egg, guilt free. Totally organic, it's a sweet treat both you and the kids can enjoy without any nasties. And the egg has an extra treat with a bag of their best selling organic chocolate buttons.
Price: £9.99
7. Milk Chocolate C181 Robot Studded Egg, Chococo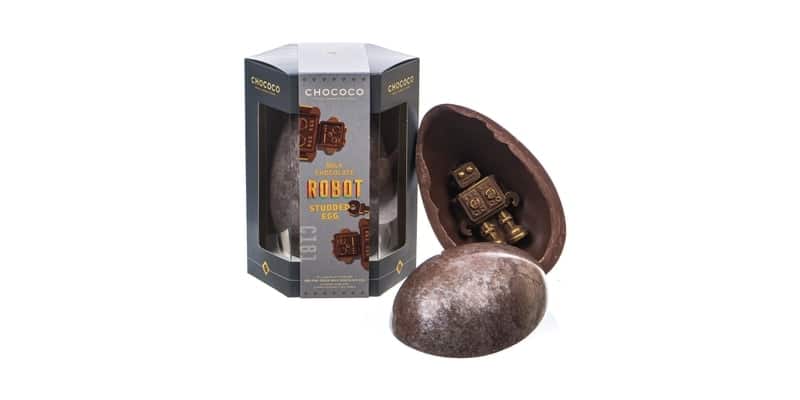 Swap the creme eggs this year for something far more exciting. This Venezuelan milk chocolate egg studded with C181 robots ticks all our boxes. The eggs are handmade, beautifully decorated with edible shimmer and packed with 2-gold dusted C181 chocolate robots. What more could you ask for?
Price: £9.95
Buy your Chococo Easter Egg.
8. Frozen Tower, M&S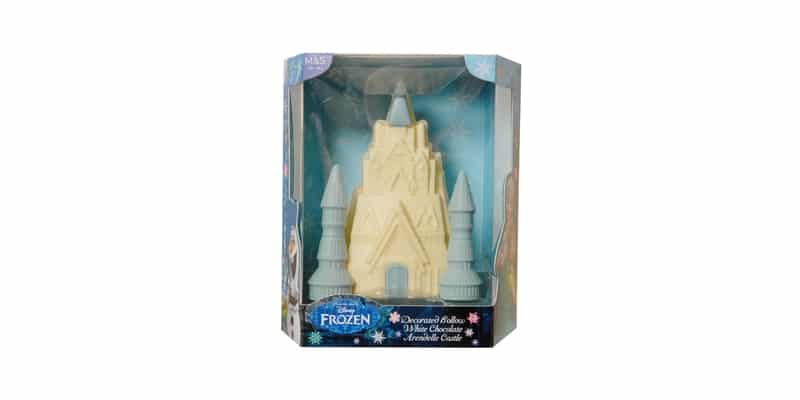 Fans of Frozen will be in heaven when they set eyes on this castle on Easter Sunday. Thanks to this white chocolate delight, the house will be ringing with Disney tunes all Sunday long.
Price: £8
In-stores only
9. Marvel Comics Milk Chocolate Egg with Ear Phones, Asda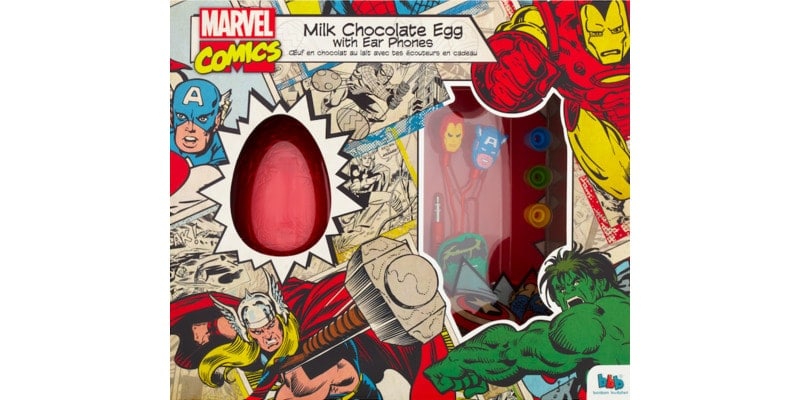 Asda has got some delicious treats for Easter, but we're sure the Marvel Easter Egg will be a hit with your little ones. Not only will the kids get a chocolate treat, but headphones that go perfectly with the theme. A fun alternative to the never ending collection of Easter egg mugs.
Price: £4
Buy your Asda Marvel Easter Egg.
10. Almond and Sea Salt Caramel Egg, Booja Booja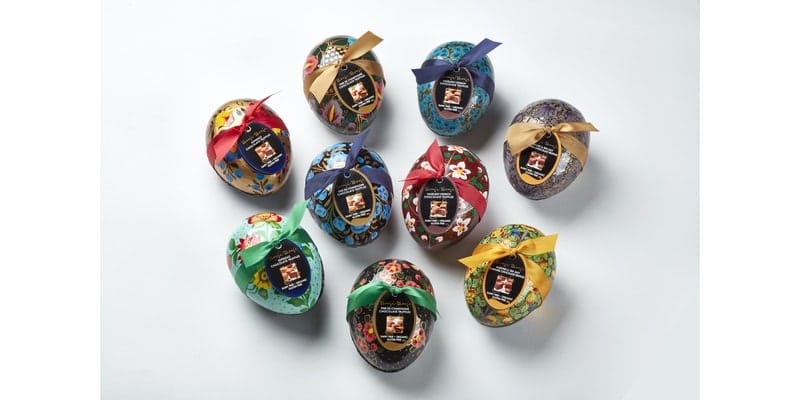 Hand-painted Easter eggs made in Kashmir, India & hand-packed in Norfolk with delicious chocolate truffles. If your kids or teens are vegan or even lactose intolerant, Booja Booja chocolate is perfect for them. These melt in the mouth truffles is a classic the whole family can enjoy.
Price: Small eggs, 3 truffles £9.99. Large eggs, 12 truffles £24.99.
Available in Holland & Barret, Sainsbury and Waitrose.