10 of the best kids Easter eggs for 2016
1. You Crack Me Up Easter Egg, Hotel Chocolat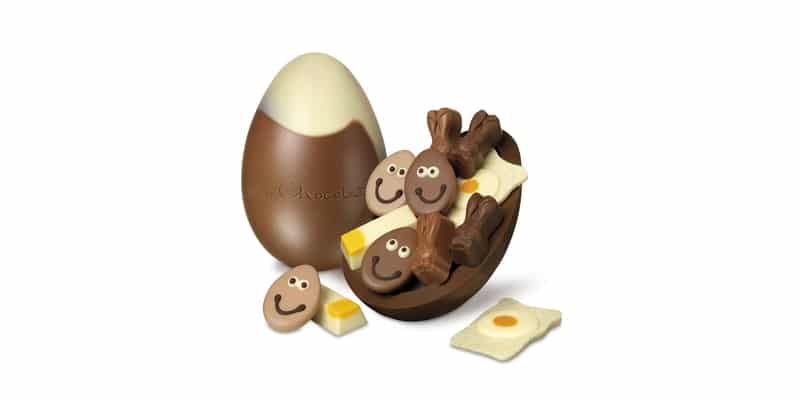 Simply delicious, Hotel Chocolat has pulled out all the stops with this beautiful Easter egg. The egg has a pair of generous half-shells, one in 40% pure milk chocolate and the other in a mix of caramel and white chocolate (we're drooling already).
But what makes it so great for kids? Inside you'll discover 12 chocolate faces, guaranteed to bring smiles to their faces.
Price: £27
Buy your Hotel Chocolat Easter egg.