Billionaire Boy and Horrible Histories are bringing all the fun of live theatre back to London's West End this summer with the world premiere of Barmy Britain – Part Five! and the West End premier of David Walliams' best selling children's novel.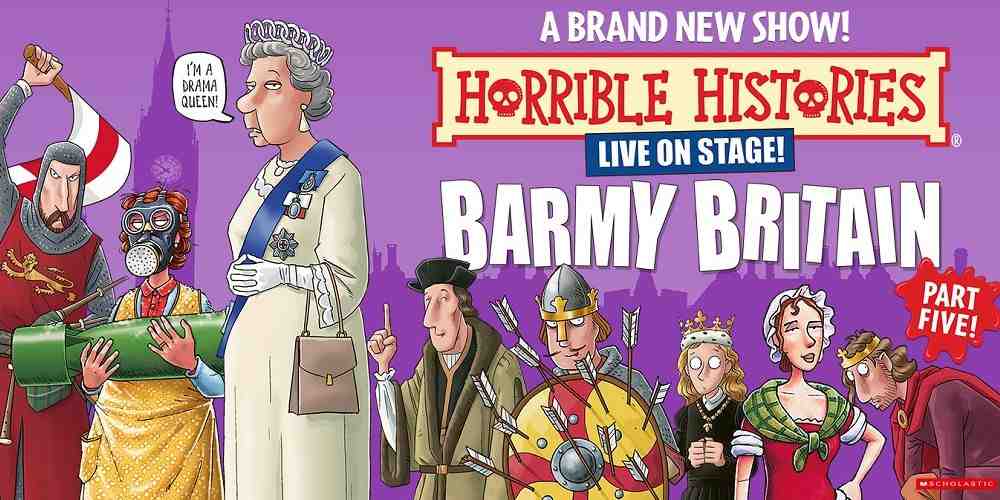 Billionaire Boy and Barmy Britain premiere in London's West End
Kids missing out on live theatre might not have been as headline grabbing as kids missing out on school over the past year. But even with great virtual theatre for families filling some of the gaps, the news that performance is back for real this summer is definitely something to shout about.
Following the success of his Gangsta Granny adaptation in 2017, bestselling children's author David Walliams returns to the West End this summer with an adaptation of another of his hugely popular books, Billionaire Boy. The story of Joe Spud, the richest boy in the UK, and his hilarious quest for friends – the one thing money can't buy – was adapted as a BBC production for television in 2016, but this summer will be its first run on the London stage.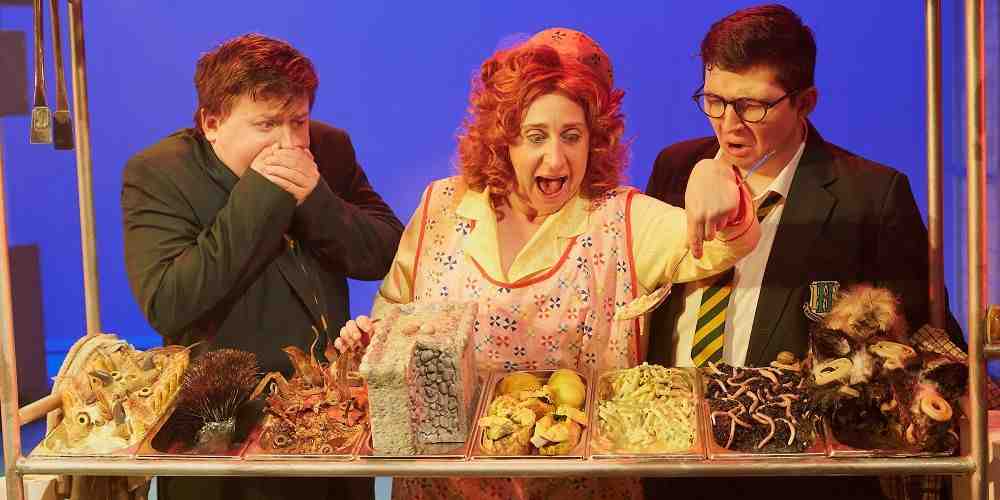 All the fun of live theatre but with safe social distancing
The world premier of Horrible Histories: Barmy Britain – Part Five! is another summer first and marks the 10th anniversary of the opening of the original, record-breaking 'Barmy' in the West End. Part Five is packed with the more rude rulers and crazed characters from British history and promises to be the usual wild old ride through the past. Sneak previews suggest kids can expect anything from the Witch of WWII to a Buckingham Palace break-in, house hunting with Henry VIII and even a look-in from William the Conqueror.
Billionaire Boy is scheduled to play at the Garrick Theatre from 17 July to 22 August 2021. And Horrible Histories runs from 29 July to 28 August 2021 at the Apollo Theatre. In response to COVID-19 guidelines, both theatres have reduced capacity by 50% to allow for socially distanced seating.
Billionaire Boy, Garrick Theatre, London from 17 July to 22 August 2021. Horrible Histories: Barmy Britain – Part Five! Apollo Theatre, London from 29 July to 28 August 2021. Visit Nimax Theatres for more details and to book tickets for both productions.
Follow Family Traveller on Facebook and Instagram for updates on spring and summer 2021 days out – or just to say 'hi'.